Epic Games has big changes in store for Fortnite in Chapter 3. Players can expect to see a lot of new content including more Spider-Man and Marvel characters.
The new battle pass features Spider-Man and The Foundation. The former comes in three costumes including the Symbiote and Future Foundation suits. There are six other heroes that have yet to be announced. These can be unlocked along with all of their cosmetics by completing 100 tiers of the Battle Pass. Quests for each character will award cosmetics.
"With the Chapter 3 Season 1 Battle Pass, unlock outfits like Spider-Man, the wanderer Ronin, the outlaw Harlowe, and more. Later on in Chapter 3 Season 1, unlock the leader of the legendary 'Seven:' The Foundation. And speaking of Spider-Man, look out for new spideys (plus a few friends and foes) dropping into the item shop throughout the season!"
But there is more to Season 3 than just a new cast of characters. Epic Games will be introducing a new island along with a whole bunch of new mechanics.
The island will consist of several different regions including a snowy steppe and a dry desert. Players can expect to see the Daily Bugle appear in the game along with 12 other places of interest. Season 3 will be introducing weather effects and all sorts of new wildlife. Vaults are going to be reappearing on the island as well.
"The new island isn't just a fresh battlefield. It's also ripe for exploration. Roam the western snowfield and ascend to a 'Seven outpost.' Traverse the eastern tropics with a motorboat. Get a taste of cozy living in Condo Canyon. And after most of the snow has thawed, cross the grasslands and discover a previously snowed-in secret."
Sliding has finally come to Fortnite. Players can push the crouch button to slide while sprinting or they can slide their way down slopes. They can also swing around like Spider-Man by donning his Web-Shooters. The crawl speed has been ratcheted up a little bit as well.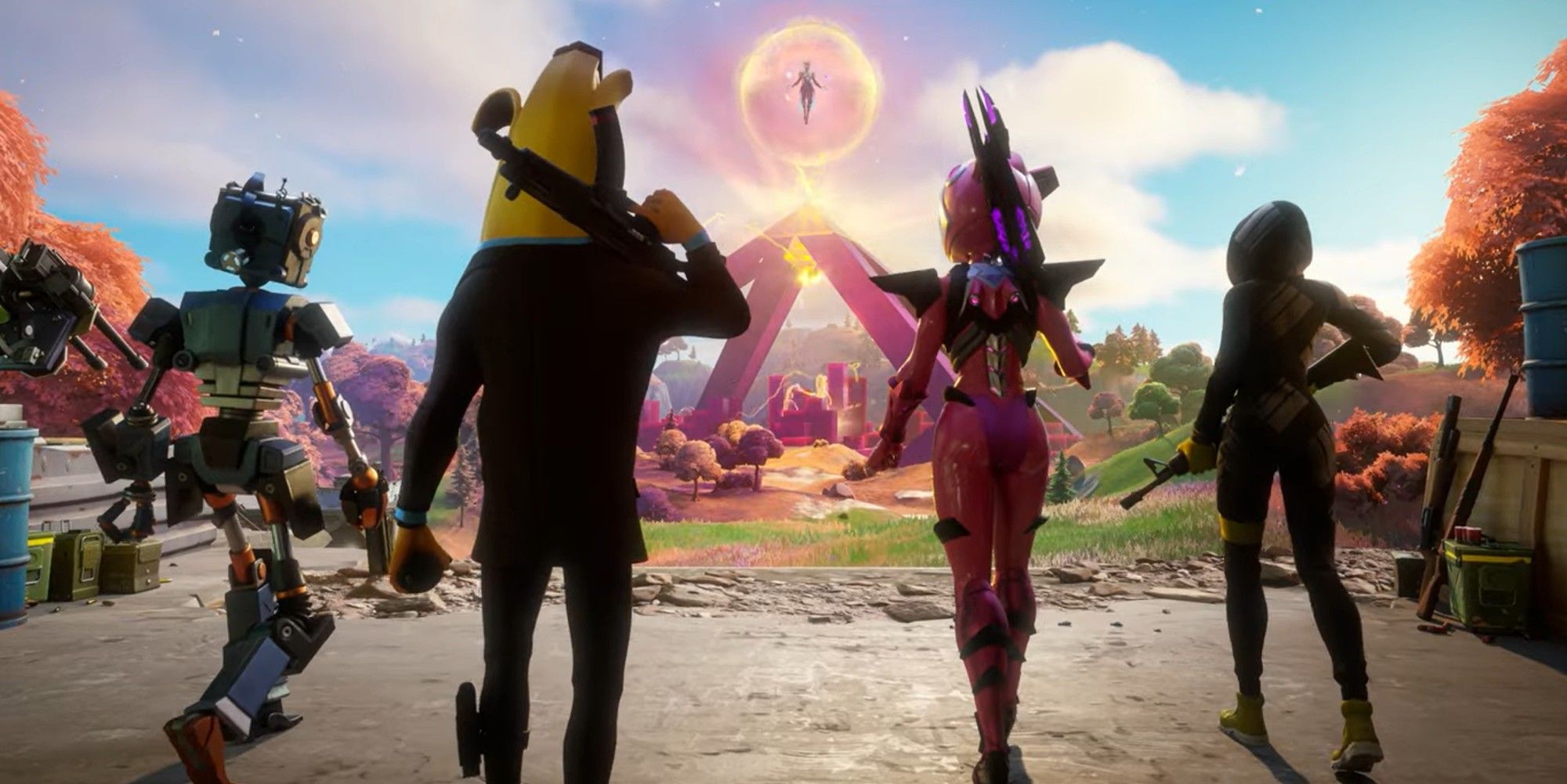 "Running downhill? Try sliding to get around quickly and evade enemy fire — while still being able to shoot and build. Wanna swing on the Daily Bugle and other buildings? Starting December 11, you'll be able to put on Spider-Man's Web-Shooters. Did an enemy knock you out? You're now able to crawl faster to safely reach your squad."
In addition to the movement mechanics, Fortnite will be getting some new physics like trees that fall over after being chopped down. Players can also stash items in a portable tent for subsequent rounds.
"Need a home base while exploring the island? Throw down a tent to heal up or stash items to collect in future matches. A teammate can use your tent to assemble their own, meaning the whole squad can get in on the fun."
Season 3 has been the biggest launch yet for Fortnite. With millions of people logging in at once, players have been getting stuck on loading screens and kicked from servers. Epic Games even had to start a queue.
"You always impress, Fortnite fam! The team is working hard to deliver a smooth Chapter 3 experience for the millions of players who joined us, by far the most players we've ever seen at the launch of a season."
Epic Games promised to have these issues worked out shortly so that players can get right into the game as soon as possible.
Source: Read Full Article