The Nintendo Switch's next big RPG, Monster Hunter Stories 2, is getting an amiibo set, but you might be unhappy to know that it will be a GameStop and EB Games Canada exclusive.
Siliconera reports that Capcom updated its official website and informed fans that the amiibo for Ena, Razewing Ratha, and Tsukino will be exclusive to this particular retailer in the United States and Canada.
Announced during a Monster Hunter digital event, these three figures will give players a unique layered armor set in the game. It's a small feature, but at least after scanning them in, you'll have something nice to look at on your shelf. Whether or not they will work in current or future Nintendo titles is uncertain – although we'd love to see a Monster Hunter look for Link in The Legend of Zelda: Skyward Sword HD.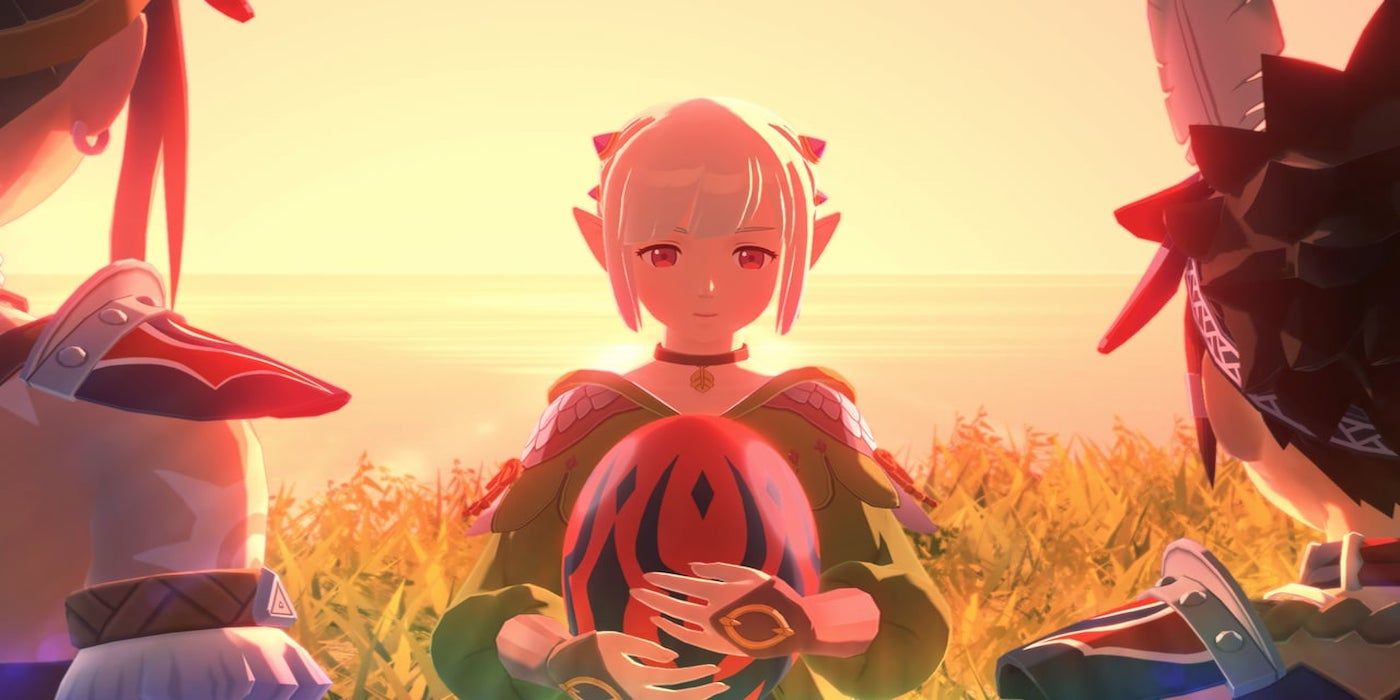 Regardless, we do know that both Monster Hunter Stories 2: Wings of Ruin and the amiibo set will be releasing on July 9, 2021. A PC release has also been announced for the game, adding an option for those who don't own Nintendo's hybrid console.
In addition to the amiibo, Capcom announced a deluxe edition and a preorder bonus for Monster Hunter Stories 2. If you pre-order in time, you will get a Kamura Maiden outfit for Ena, which has a lovely red skirt and an ornate headdress. Capcom has said this may be available after the pre-order period. If you decide to upgrade to the deluxe edition, you will get the Kuan Coat for Ena, the bad-ass Razewing Armor Alpha (and Beta) costume for the protagonist, sticker sets, and two outfits for your feline friend Navirou.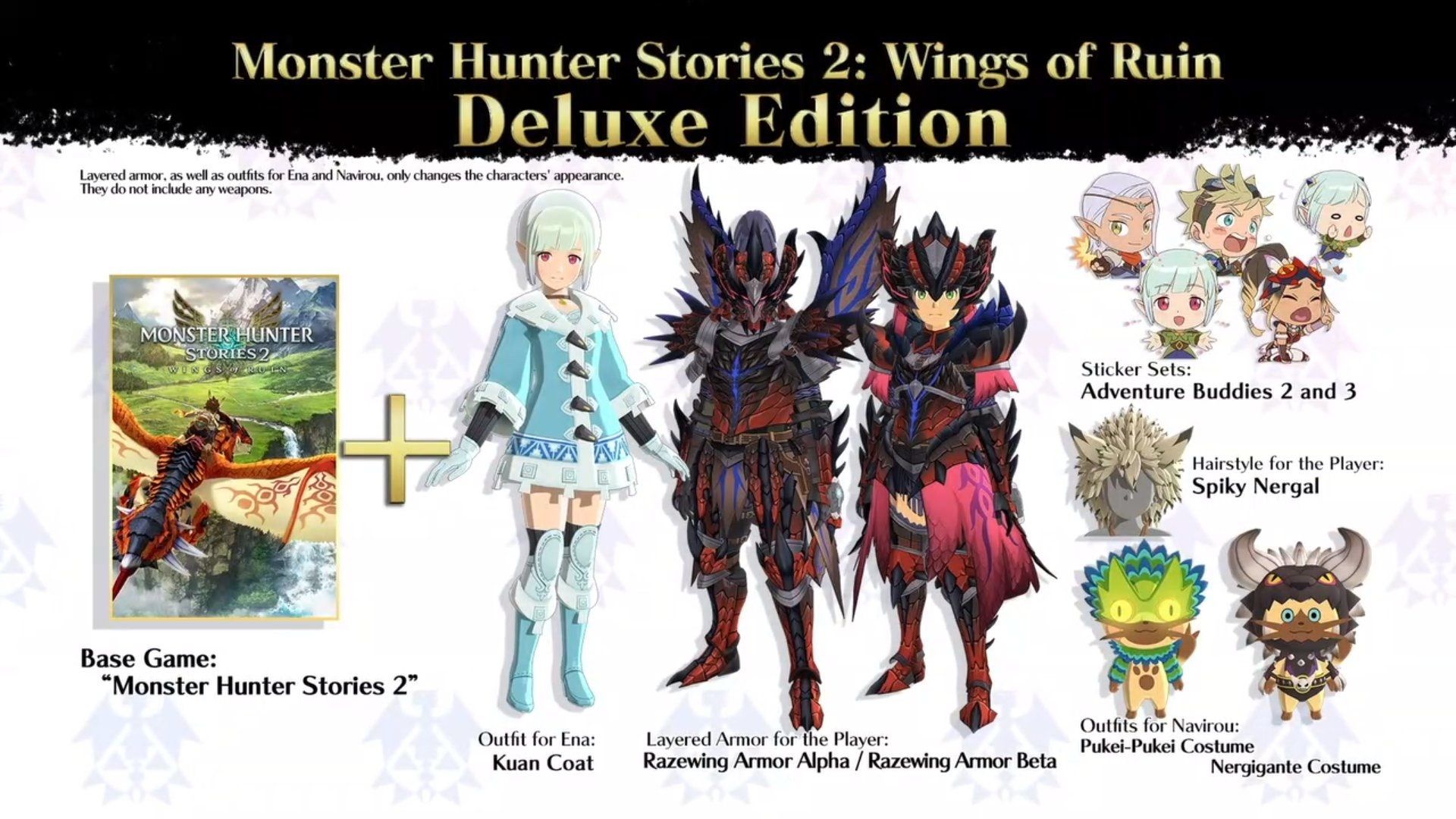 Monster Hunter Stories 2 is a more family-friendly, story-focused option for those who want to check out the world but don't want to brutalize these creatures. However, if you're one who likes to carve out these beasts for loot, Monster Hunter Rise will be releasing very soon on March 26. It will be bringing a Monster Hunter: World-like experience on-the-go for the Nintendo Switch exclusively. You can check out a demo for it right now on the eShop. 
Next: Cyberpunk 2077's Judy Alvarez Storyline Is A Masterpiece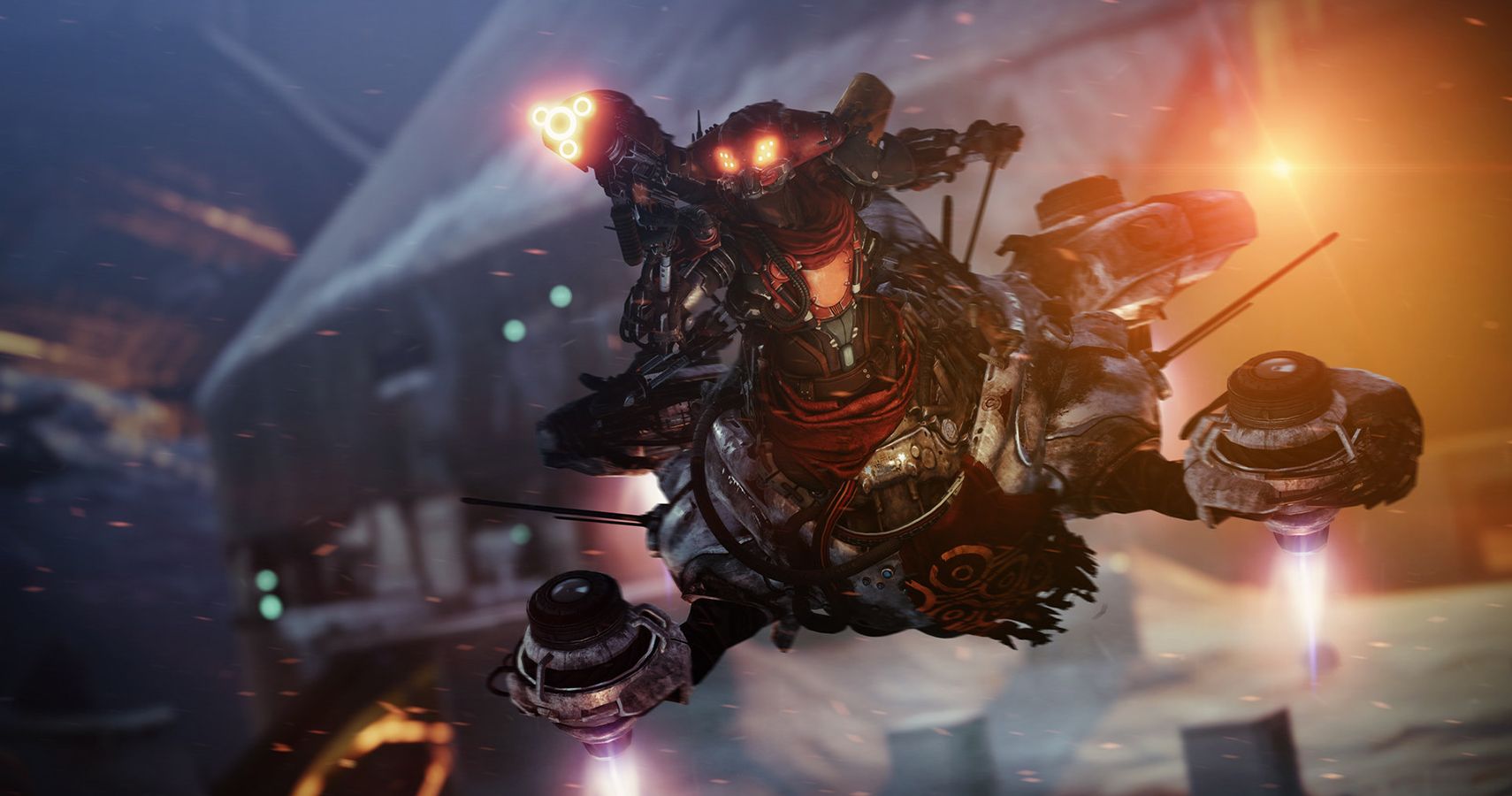 Game News
Nintendo Switch
Monster Hunter Stories 2
The British "Canadian" Chris Penwell has been a video game journalist since 2013 and now has a Bachelor's degree in Communications from MacEwan University. He loves to play JRPGs and games with a narrative. You can check out his podcasts Active Quest every Tuesday and Go Beyond: A My Hero Academia Podcast on Wednesdays.
Source: Read Full Article