Quick Links
Espinas Entanglement Side Quest
Espinas Entanglement Side Quest – Rewards
Monster Hunter Rise: Sunbreak takes you to Elgado, where a whole new kind of challenge will show up for you to face. In your journey through this region, you must help Admiral Galleus and Dame Fiorayne to restore the former glory to a fallen kingdom through various tasks and missions, while also solving a mystery related to the malicious Malzeno.
One of the many quests you can embark upon is the Espinas Entanglement, a side quest that will be provided by an NPC in Elgado, and will award you with a new armor set for your hunter to wear in battle. Here's everything you need to know about it.
Espinas Entanglement Side Quest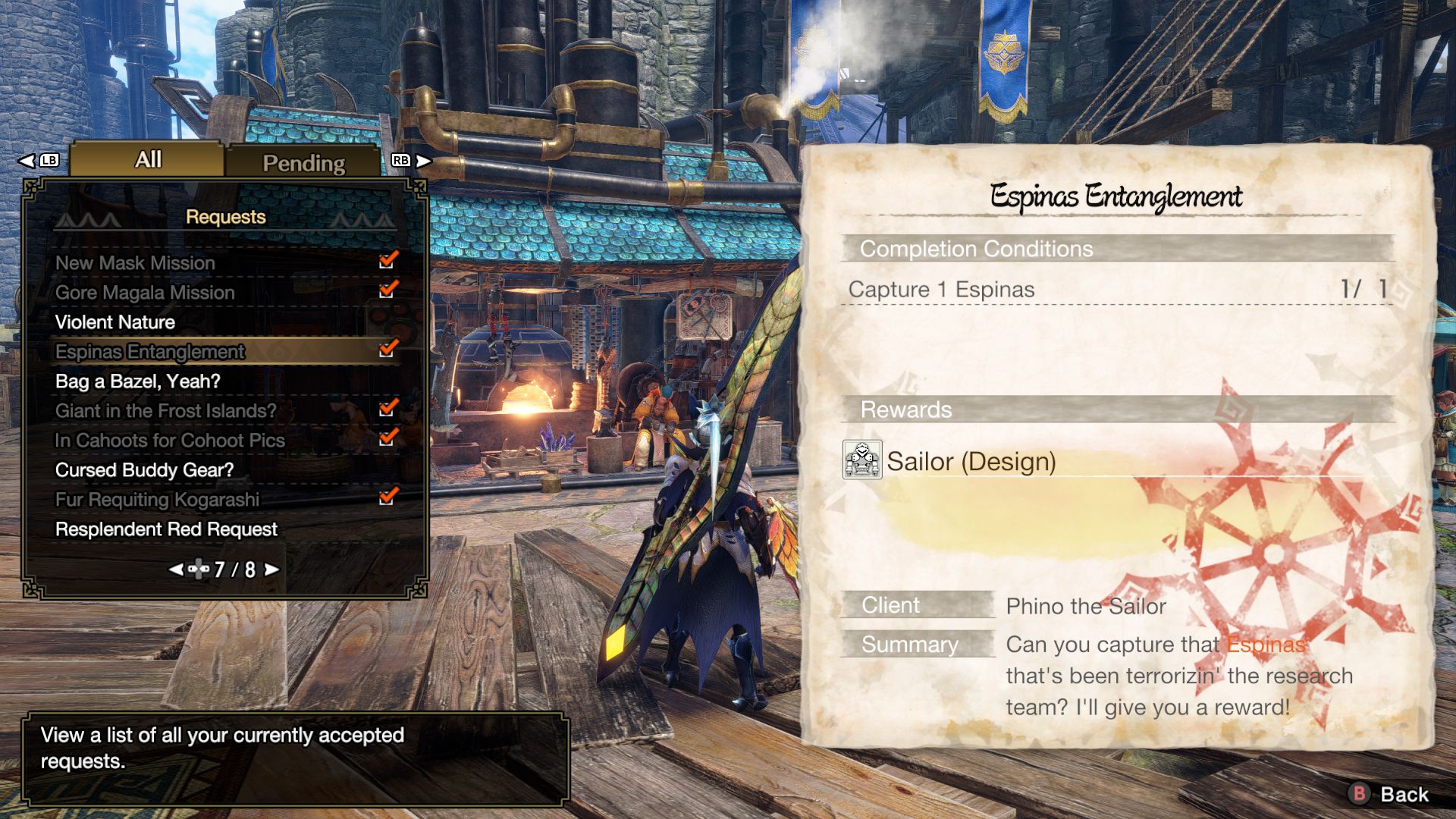 Once you do your initial steps in Master Rank and properly progress through the main story of Monster Hunter Rise Sunbreak, an NPC called Phino The Sailor will give you this side quest. You can find him working hard in the piers of the Elgado base.
To complete this quest you must head into a mission and capture a Master Rank Espinas. Given this monster's natural weakness to Ice and Blast Damage, it is recommended that you employ a Slashing weapon that can inflict any of those two ailments. You can go and confront Espinas either in solo mode, online multiplayer, or even through a Follower Quest accompanied by other NPCs. However, no matter what you do it must be specifically captured in a Master Rank mission.
After you accomplish your objective you must go back to Phino in Elgado, he will reward you, and the Side Quest will be completed.
Espinas Entanglement Side Quest – Rewards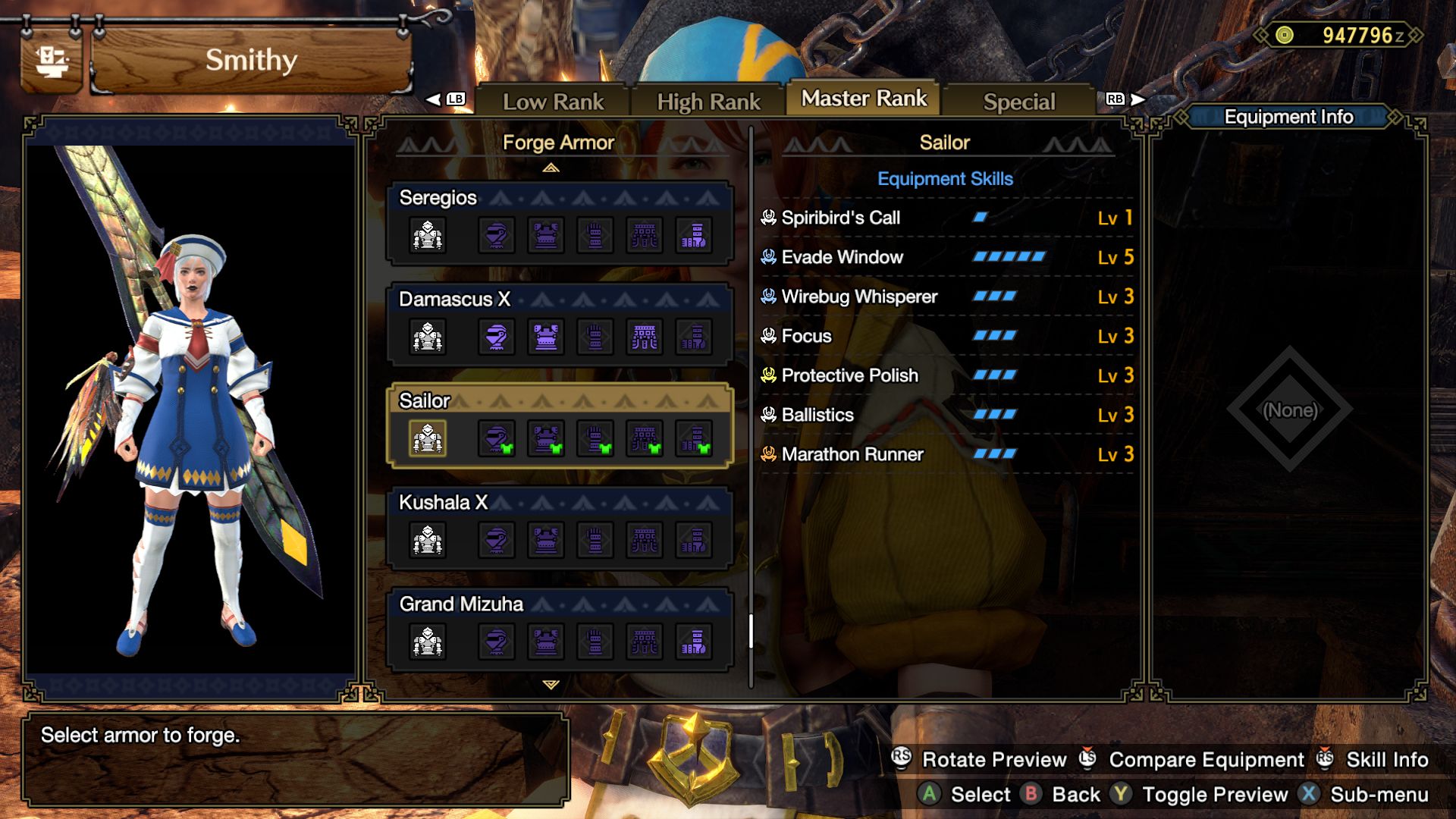 The reward for completing this quest is the Sailor Armor Set blueprint, which you can build using Conqueror's Seals and a variety of monster materials, bones, and minerals. This armor set will give your hunter the following armor skills:
Spiribird's Call Lv. 1
Evade Window Lv. 5
Wirebug Whisperer Lv. 3
Focus Lv. 3
Protective Polish Lv. 3
Ballistics Lv. 3
Marathon Runner Lv. 3
Source: Read Full Article