Monster Hunter Rise launched on Steam for PC on January 12, and the game has been a success for Capcom so far. In fact, it's the Japanese developer's second-biggest launch on Steam, with many players clearly wanting to battle beasties on PC and also perhaps in the high framerates that can be possible on the platform.
Monster Hunter Rise passed 100,000 concurrent players on Steam a few days ago, marking a major milestone. For comparison's sake, another recent high profile release, Sony's God of War PC port, which has received pretty glowing reviews across the board, crossed 65,000 concurrent players within 48 hours of its launch.
At the time of writing, Monster Hunter Rise has 111,335 concurrent players, while reaching a peak of 130,427 concurrent players, as recorded on SteamDB. This easily trumps Capcom's previous second-biggest game on PC, which was Resident Evil Village, which hit a peak of 106,631 concurrent players eight months ago, and which now slips into third place.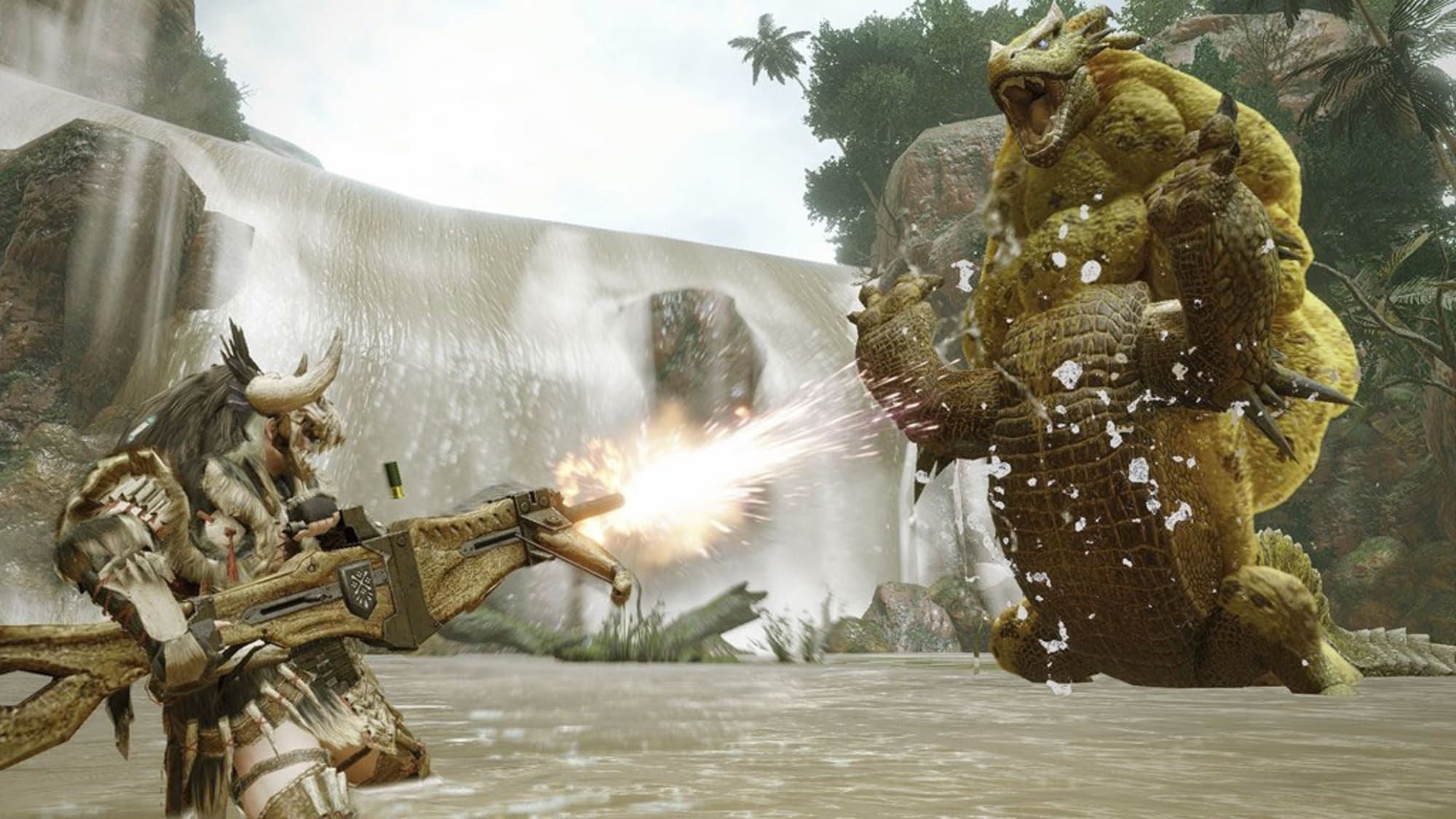 Monster Hunter Rise arrived on PC with all the post-launch content that came to the Switch version. "When Monster Hunter Rise launches on Steam, it will include all of the content up to Ver.3.6.1 of the Nintendo Switch version," the developer said, via a post on Steam, at the time. "We are also planning to sync the content with the Nintendo Switch version at the end of February 2022."
However, Monster Hunter Rise has some way to go before it can hope to dethrone Capcom's number one PC game on Steam, in terms of peak number of players, which is in fact the previous entry in the Monster Hunter series — Monster Hunter: World hit an all-time peak of 334,684 concurrent players on Steam some four years ago.
Coming in at fourth place is Devil May Cry 5, with a peak of 88,894 three years ago, and rounding out the top five is Resident Evil 2, with a peak of 74,227 around the same time. (Thanks to Rodrigues solitaire on Resetera, for the handy chart.)
In our review of the original Nintendo Switch version of Monster Hunter Rise, we said "it's a great entry point thanks to the Village Quests and helpful dog companion" and that fans "might actually like Rise better than World, as it brings back some of the strategic variety while building on more recent quality-of-life updates".
The PC version, obviously with the right specs, should sort some of the issues we spotted, such as fauna moving at very low framerates in the distance, while Capcom's strategy of porting some of their biggest games to PC looks to be paying off handsomely.
Source: Read Full Article