As has been the case in years past, the gaming industry was incredibly profitable in 2019. According to GoldenCasinoNews.com, the video game market raked in $83 billion in revenue this year, though that number is projected to go above $95 billion by the year 2024. However, the bigger takeaway from this is that mobile gaming counted for more than half of 2019's revenue, with the mobile games market pulling in $49 billion as per GoldenCasinoNew.com's research.
This would mean that, for 2019, mobile gaming counted for about 60% of the revenue generated in the gaming industry. Considerably behind the profit made from mobile gaming, online games made the second-highest in revenue, with games like Fortnite and others generating $16.9 billion in revenue.
RELATED: Monopoly Mobile Review: Fun If You're Single, Buggy If You're Not
Download games made the third-highest amount of revenue, having pulled in about $15.1 billion in income. The charts below illustrate the trend of gaming industry revenue going forward, as well as mobile gaming revenue.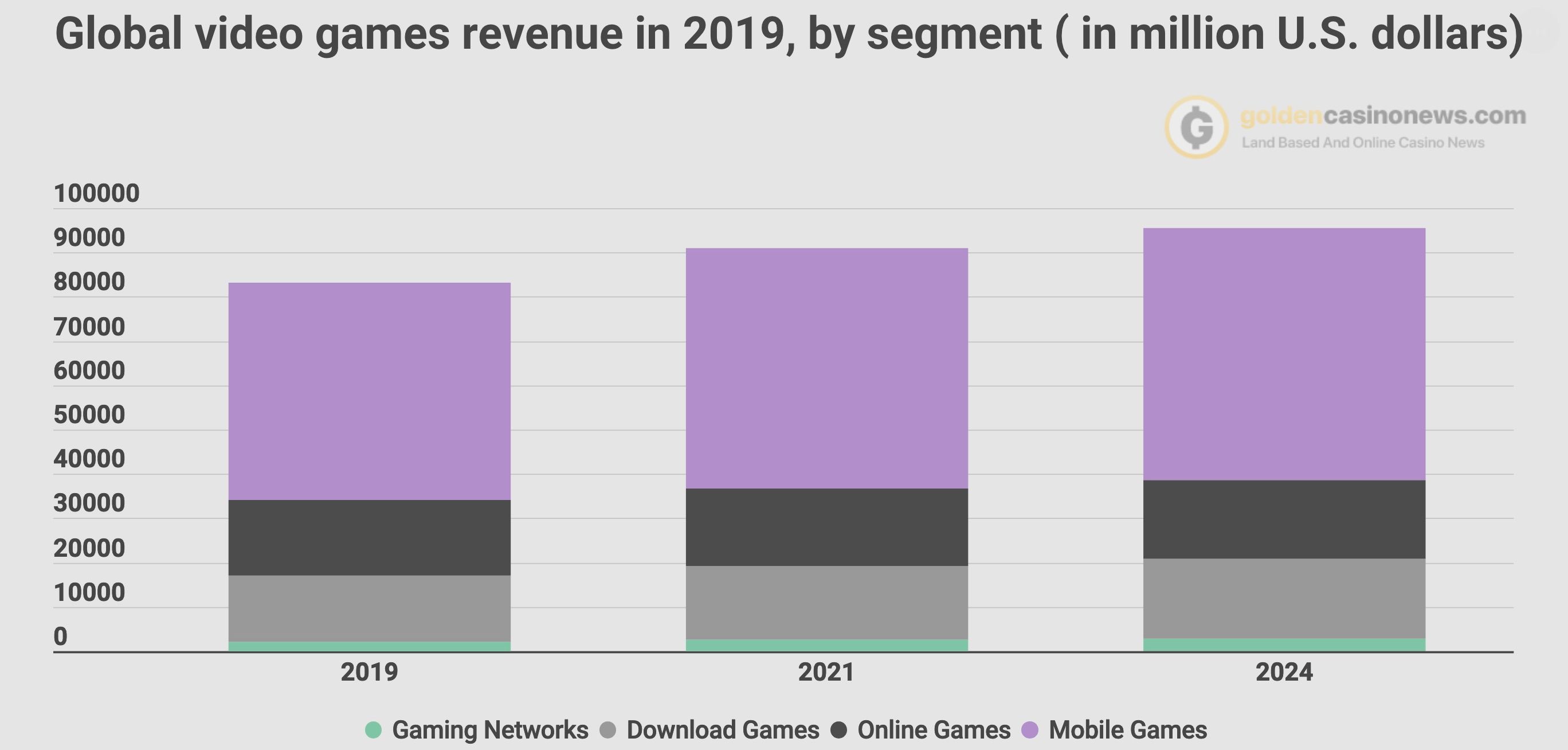 As can be determined by both charts, the gaming industry's profits have grown and will continue to grow going into 2024. It is worth noting that the revenue made in mobile gaming is projected to continually grow until 2024, though its growth is expected to slow from 2021 to 2024.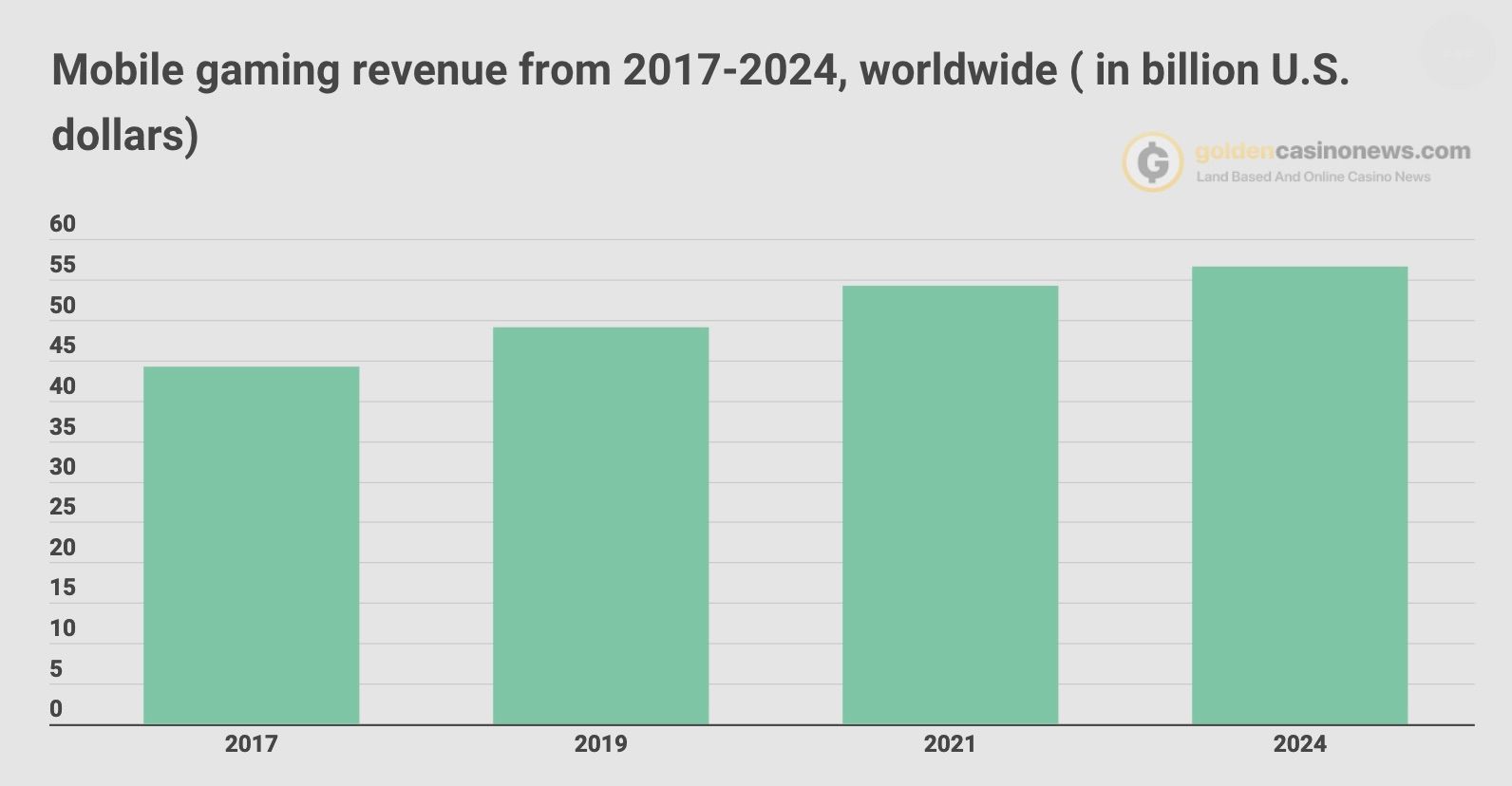 In terms of where mobile gaming earned the most, China had apparently generated the most revenue in mobile gaming, reporting $18 billion in income. Meanwhile, the United States earned the second-most income, with mobile games generating $9.9 billion profit. Finally, Japan's profits put it solidly behind the U.S., generating $6.5 billion in revenue from mobile gaming.
In 2019, the total number of mobile game users reached 1.36 billion. This is up from 1.26 billion users in 2018 and 1.17 billion users in 2017. By 2024, the number of mobile game users is expected to reach upwards of 1.73 billion.
Mobile gaming has clearly expanded in popularity over the years, and that trend is projected to continue. As more and more mobile games like Call of Duty: Mobile release, we will likely see more ways for mobile gamers to spend money via microtransactions and other purchases. The expectation that its growth in popularity will taper down over time is worth noting since the industry is currently booming.
Source: Read Full Article