Asobo Studio confirmed virtual reality support would be coming to Microsoft Flight Simulator last month in a Q&A session hosted on Twitch. Along with a pass to the world map that would update various UK landmarks, VR support would let people play MS Flight Simulator using Oculus, Valve, HTC, or any other Microsoft Mixed Reality headset.
Now, the latest developer video confirms that VR is coming to MS Flight Simulator and also shows off how it'll work.
UX designer François Dacquin takes us on a tour of MS Flight Simulator working in VR using the new HP Reverb J2 headset–the highest-resolution VR headset currently on the market. After adding stereo rendering to the game's engine, Asobo Studio worked with the Microsoft Mixed Reality team to integrate Open XL technology, an open standard supported by all major VR headset manufacturers.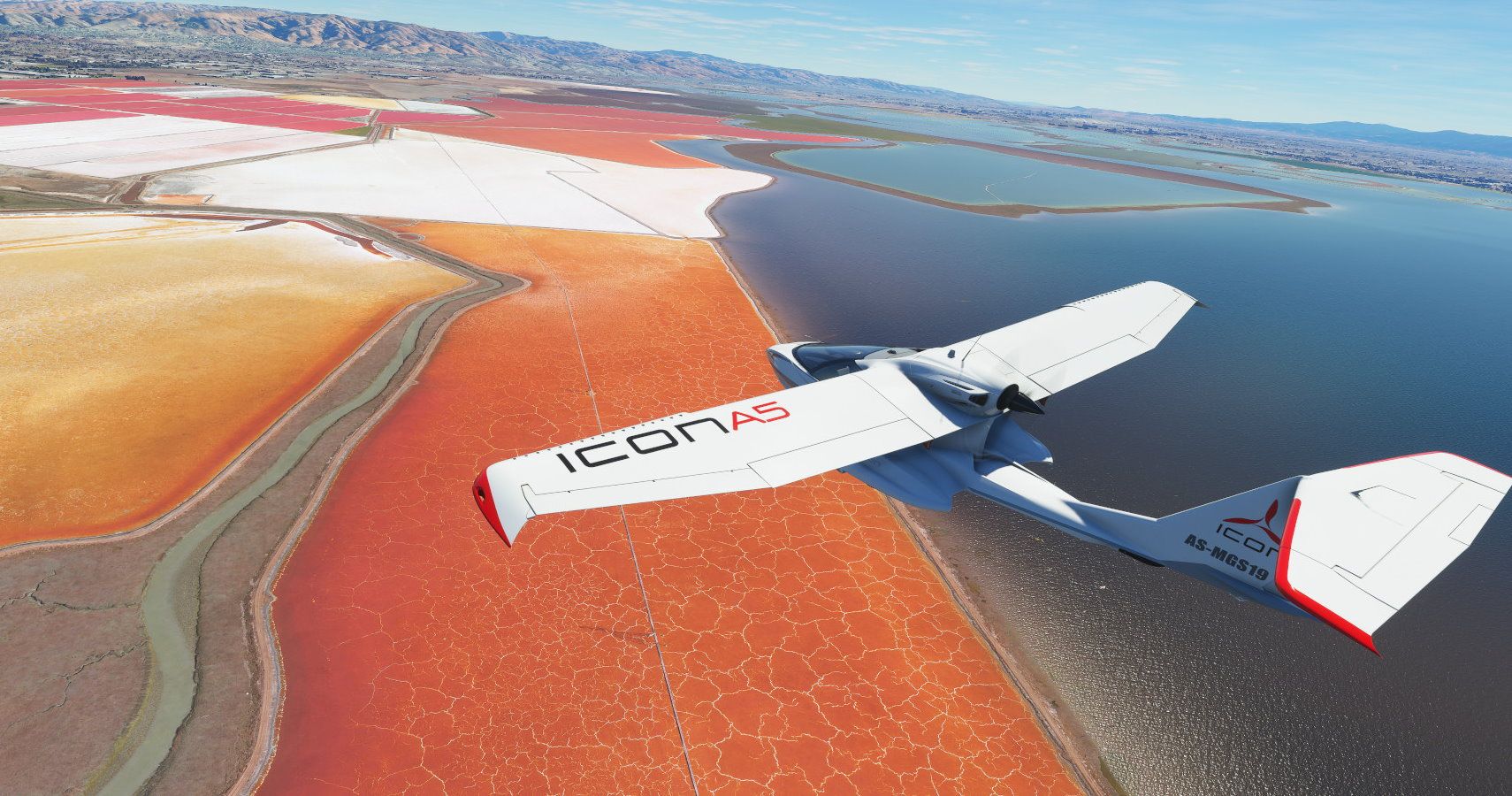 Thanks to their combined efforts, MS Flight Simulator should work with any VR headset that's supported by Microsoft's Mixed Reality Portal, which is where VR users will calibrate their headsets before taking off.
As you can see in the video, VR in a flight simulator is perhaps the best way to experience VR. There's no need to set up perimeter sensors or worry about throwing a controller through a wall or living room appliance. You still use the same seat and controls that you would have if you were looking at a computer monitor. The only difference is now you can turn your head to look in any direction at any time.
There are a few other differences, too. Asobo has re-rendered the mouse so it's in 3D and allows the pilot to manually select controls during flight rather than use keyboard/joystick-mapped controls. You can also move and dock MS Flight Simulator's game panels to wherever you've got free space in the cockpit
Best of all, VR support is coming a day early. Microsoft will roll out the free VR update on December 22.
Source: Read Full Article