The excitement for Metroid Dread is hitting a peak, as the game is a best-seller on several different retailers across the world and is even out of stock in some areas.
Looking through several key retailers across different areas of the world shows that Metroid Dread is a bestseller pretty much everywhere, which is impressive considering the game hasn't even released yet and was revealed earlier in the week.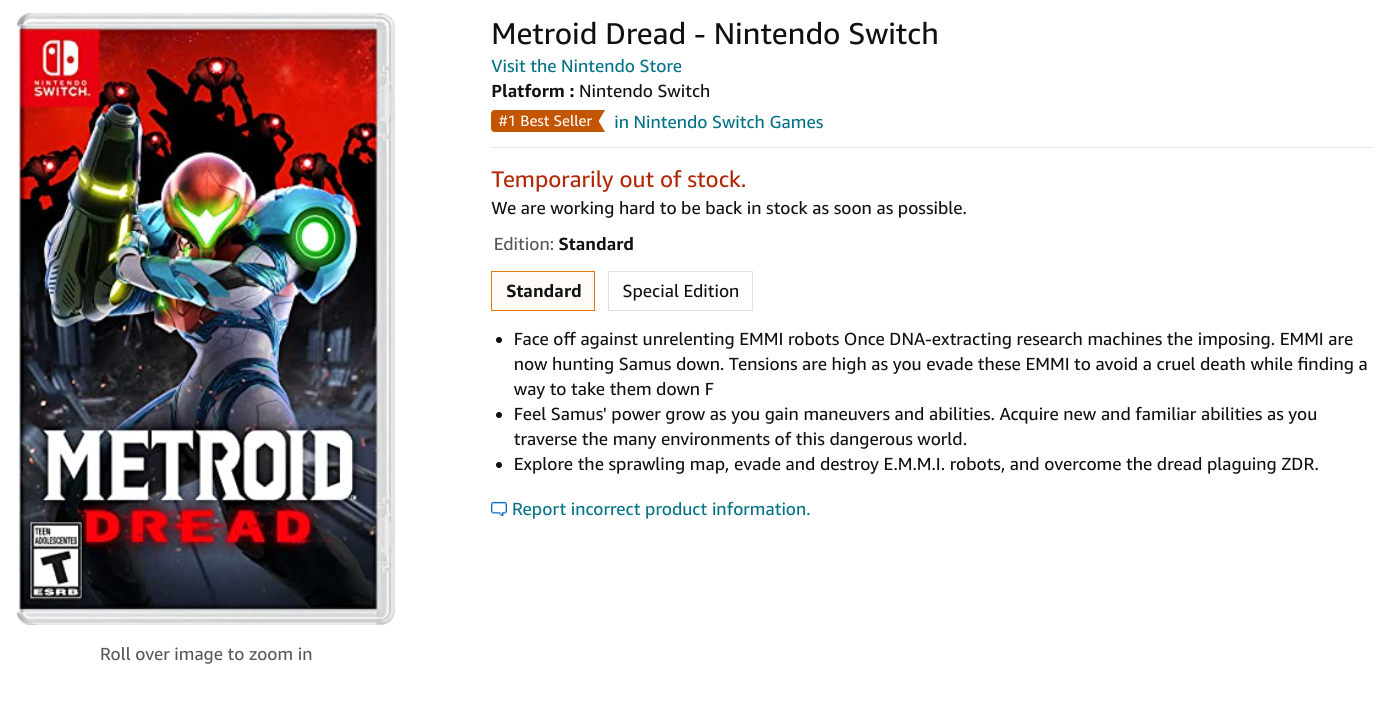 At the time of writing Metroid Dread is currently the best selling game on Amazon UK, landing at number 17 on the charts. Everything else ahead of it is either hardware, accessories or top-up cards for stores. Interestingly, the amiibo pack for the game is slightly ahead of it at number nine, but that's also completely out of stock now and will likely drop in the charts soon.
It's a similar story on Amazon US, where Metroid Dread is the best selling Nintendo Switch game, which is especially impressive when you realise that Nintendo's next big exclusive, Mario Golf: Super Rush, releases next week. Metroid Dread is selling so well that it's actually sold out on Amazon US at the time of writing.
Moving over to sites like GameStop reveals that Metroid Dread is a best seller there too, although it doesn't say exactly where it falls. Amazon Japan is a bit of a different story, with Metroid Dread landing at number 38, but it's still impressive considering the game's recent announcement.
It's a similar story for the Metroid Dread amiibo set, which is completely sold out at every retailer. The set popped up for sale just yesterday and was out of stock pretty much everywhere within a few hours and also stands high in the best selling charts.
The main reason behind this simply seems to be due to excitement for the game, and it now being Nintendo's biggest release of the year. The release of a special edition and an amiibo two-pack also seems to have driven sales up, with people rushing to make sure they can get what will no doubt end up being a collector's item.
Source: Read Full Article