You probably don't know Niamh Houston, and you have definitely never heard of Sion Swifts before, but you will know Chipzel's music if you have been playing games over the last decade. Over the past 16 years, she has become one of the most successful and recognisable chiptune artists around, using Game Boys and a piece of software known as Little Sound DJ (LSDj) to create music that sounds like someone supercharged an 8-bit soundtrack with LSD.
Houston has been performing with this piece of software since she was 16, and by the time she was 19 had performed at the Blip Festival in New York. It was here indie dev Terry Cavanagh heard her work and asked her to create the music for the full version of his game jam project – this became the indie classic Super Hexagon.
Houston says that time was "the peak early days for indie games" and that "the rest was a bit of a whirlwind." She's not wrong, soon finding herself writing music for the DLC of the Zelda spin-off no one saw coming, Cadence of Hyrule, and the surprise hit revival of the Kunio-kun franchise, River City Girls.
Even after her original indie work blew up in niche gaming circles, being trusted to work on franchises with music as iconic as The Legend of Zelda and River City a few years later is a huge vote of confidence in someone's talent.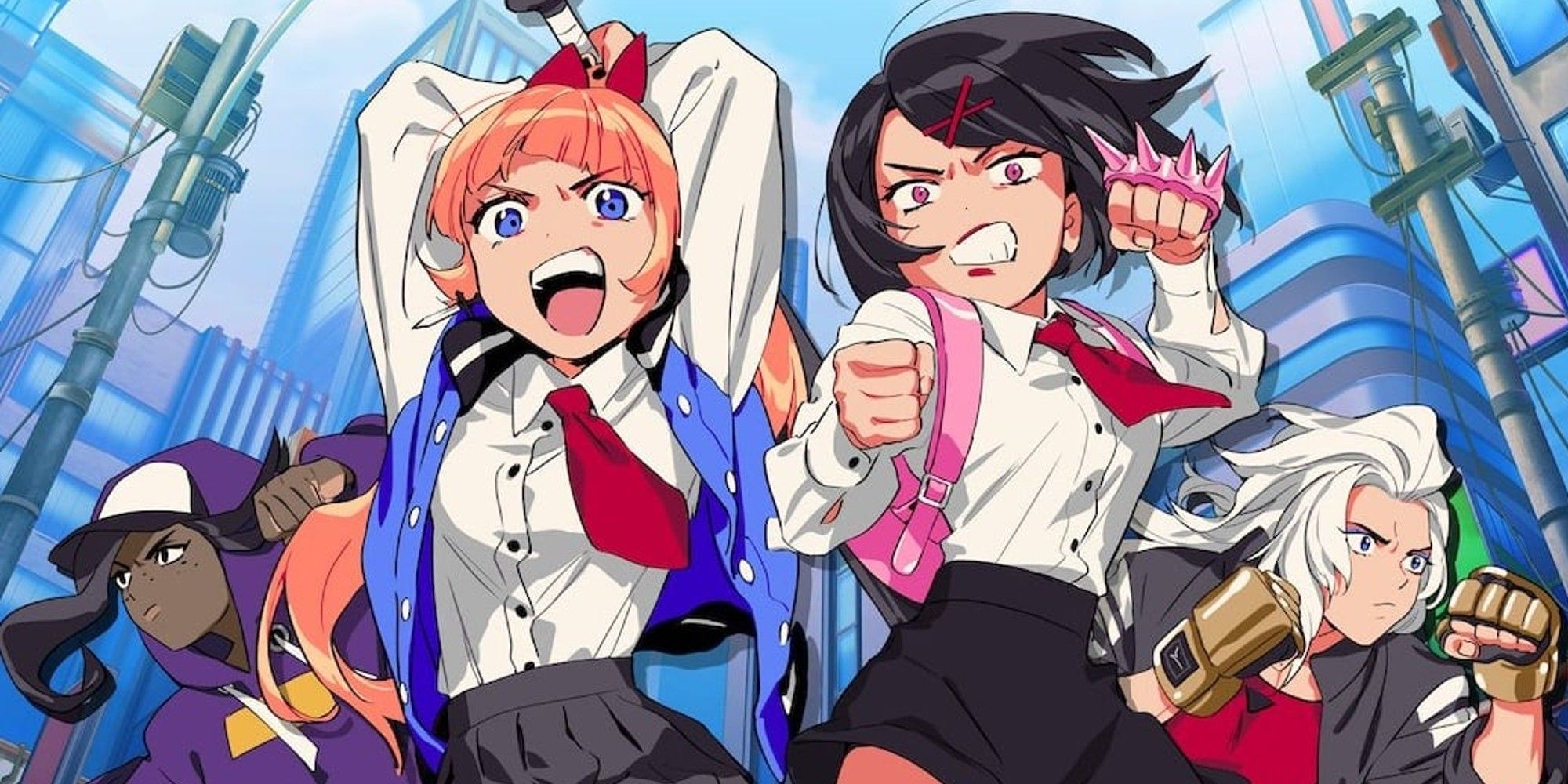 Houston sees herself more as a chiptune artist than a professional video game composer, and while she describes herself as a "very serious composer", her willingness to engage in the less-serious aspects of video game work has seen her grow a strong online following – something that only became more pronounced during the pandemic. During this time she hardly had the motivation to keep slugging on, "but shitposting? I can do that every day."
Houston's lively online persona has created a small and dedicated community. Her mixture of vocal progressive opinions, clips of her work, pointed memes, and the occasional dog picture means her fans are quick to flood the replies of each of her tweets with lighthearted banter.
All this time spent online did come to a head when she was briefly suspended from Twitter after she changed her made her account an Elon Musk parody for a short period of time. Upon her return, she jokingly set up her own social media platform – a Google spreadsheet open to anyone to edit. While this shared file quickly became a chaotic mess of messages, inserted rows and columns, and even crude pixel art that almost crashed my own phone when I tried to open it, it somehow stayed a positive space with hardly any need for moderation.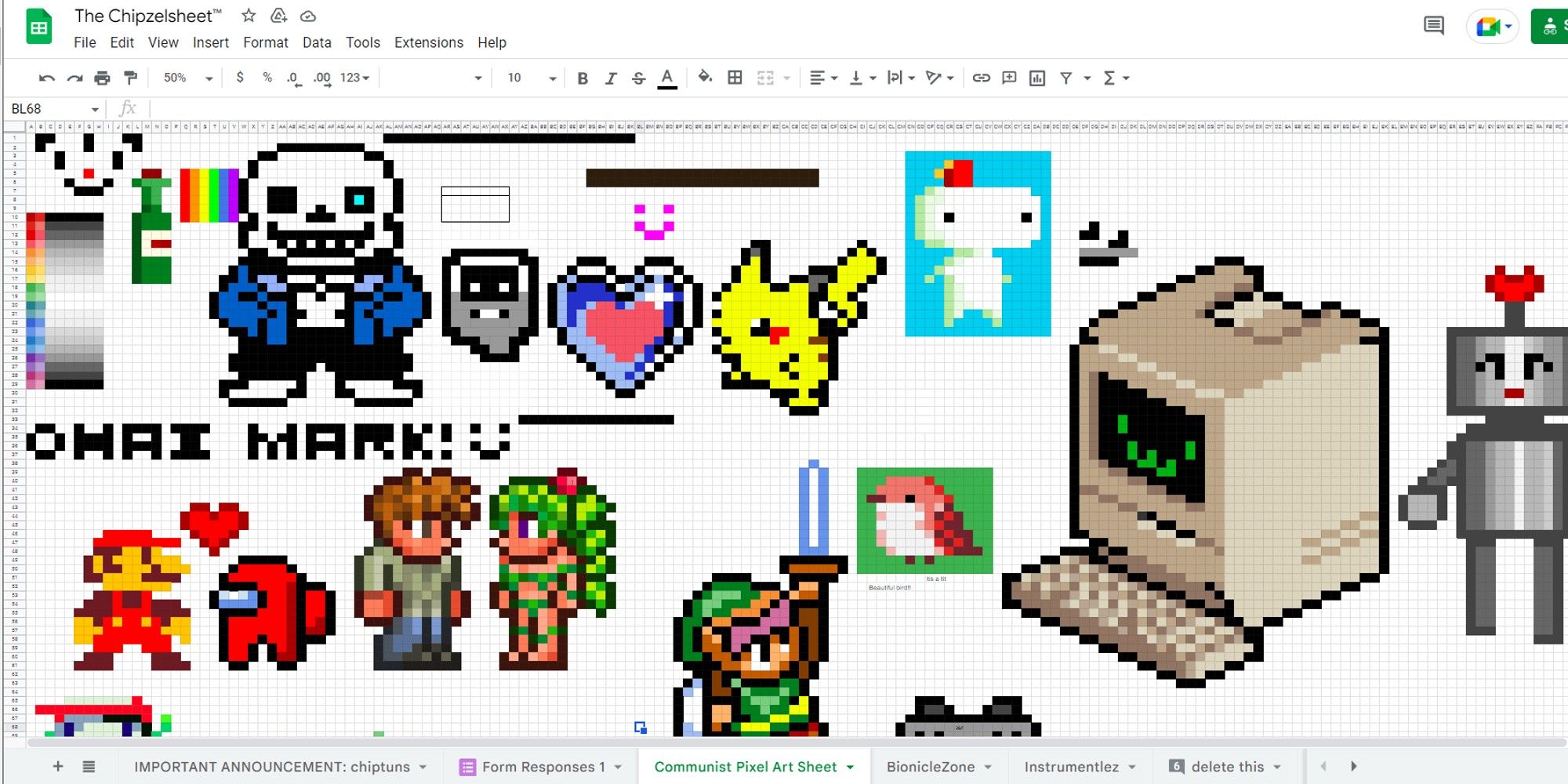 While creating a healthy and fun online community was rewarding, she wanted to give back in a more tangible way. "I'm from a small town in Northern Ireland called Strabane, and it's one of these [places] where everybody knows each other, and everyone is, you know, someone's cousin or aunt, or whatever."
So, when Houston's cousin was brought onto the committee of the local football team her daughter plays for, she messaged her award-winning, bestselling, composer cousin, asking if she would be interested in being a sponsor for the year. Of course she would, was Houston's reply.
The team, Sion Swifts, had been performing well, with the senior team even getting to this year's Electric Ireland Challenge Cup Final. However, Houston was brought in to sponsor the junior team, and even took the opportunity to do some rebranding of her own, hiring artist sodavekt to create a logo for her, She even began selling Sion Swifts jerseys with the Chipzel logo on it. "I don't think that they fully got the gist of [who I was] until I put out the Twitter post," Houston says.
It was only then that the players started to realise how much people cared about the Chipzel brand, a big change from the usual corner shop or construction firm that often sponsors local teams. Houston says there was a range of reactions, both shocked and supportive, but what sticks with her the most is how supportive the following she had formed online was of the real-world endeavour. "I don't know how many jerseys they sold, but they were all blown away by it", Houston says. "It was a local supplier as well in Derry, so I didn't really expect it to kick off the way that it did."
All these people that follow her are clearly more than happy to support one of her ventures in a small town in rural Ireland that they will likely never see in person. "Having focused on curating like a more wholesome, and fun following on Twitter, it's very heartwarming whenever things like that happen" she said.
Houston also seems aware of the importance of being able to help highlight young women in sports, "They're doing really well. I'm not attributing it to myself but I think it was a nice little boost for them to get that kind of recognition and excitement and stuff on Twitter." When asked if the sponsorship also helps the Sion Swifts on the field Houston jokes, "Well yeah, when they run it sounds like Mario now."
The experience seems to have had just as much of an impact on Houston as it has on the team itself. "It just felt really, really wholesome to contribute and be able to support this thing at home. Especially for it to be the girls' football team. I feel like ladies' football is [still] gaining more and more popularity."
When asked if the team and the community get what she does now, Chipzel gives a typical response of any Irish person working in tech will relate to. "Nobody [around here] knows, not even my mom and dad really understand what I do." The silver lining is that they do seem to at least appreciate Houston's work, "[they're] just like 'ah she does something with games. I don't know what it is, but it seems to be going well.'"
Source: Read Full Article