Casey Hudson has just confirmed Humanoid Studios' first game will take place in an "all-new science fiction universe." The indie studio with offices in BC and Alberta, Canada has updated its website with new information on the studio and what jobs are available for this first sci-fi game.
"Our current project is a multi-platform AAA game," reads Humanoid Studios' site, "focusing on character-driven narrative in an all-new science-fiction universe."
Along with the updated site description, you can also take a look at four new concept images that run the gamut of sci-fi tropes, from mysterious figures walking towards bizarrely skull-shaped geography to a pristine eatery in a well-lit space station.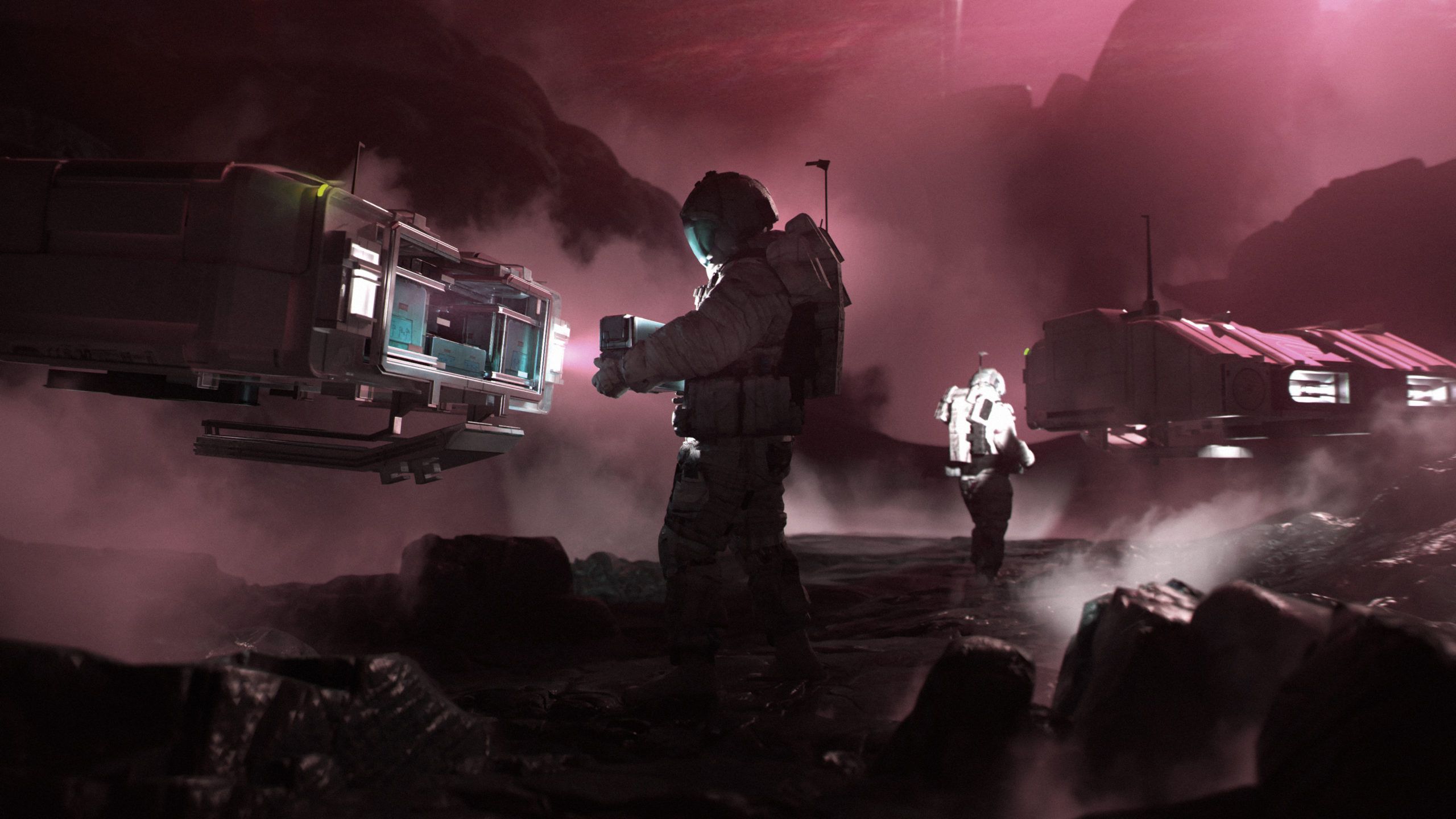 Casey Hudson founded Humanoid Studios in June 2021 after his second departure from BioWare. His first came after co-creating and directing the original Mass Effect trilogy, with Hudson going to Microsoft Studios for a three-year stint. He returned to BioWare in 2017 as studio general manager but departed again in 2020. He then announced Humanoid and plans to create its first game.
"By combining excellence in the arts with innovative technologies, videogames have the extraordinary power to transport you to new worlds of adventure," writes Hudson on Humanoid's site. "That's what first inspired me to make games, and it's at the heart of what we do at Humanoid Studios."
If you're a game developer, Humanoid is hiring to fill out its "small, agile teams, and a flat organizational structure, where everyone is empowered to make decisions and help drive the project vision." Humanoid offers a flexible work environment where you can be in-office or remote, with positions available ranging from writers and artists to level and gameplay programmers.
We still don't have precise details on what Humanoid is cooking up or when we might receive more info. Just like the next installment in the Mass Effect franchise, we're probably going to have to be fairly patient to hear more.
Source: Read Full Article