Here is some shocking news for you, the premiere date for Black Widow has been pushed…again. The Marvel film, which Disney assured fans would hit theaters on May 7, has been pushed back a few months to July 9. Even more, the film will now premiere simultaneously on Disney+ with Premiere Access. This is part of a massive overhaul that Disney has done for its upcoming releases.
According to Deadline, amid positive news that theaters were beginning to open back up and attempt to salvage after the effects of the current pandemic, Disney announced that it will be moving around the releases for their Summer flicks. The media giant also announced that its films would be following in the footsteps of Warner Bros. and HBO Max by releasing simultaneously in theaters and on the Disney+ streaming app. Although, while HBO Max offers the new films at no additional cost to subscribers, Disney+ will show films like Black Widow to those who pay an additional $30 for Premiere Access.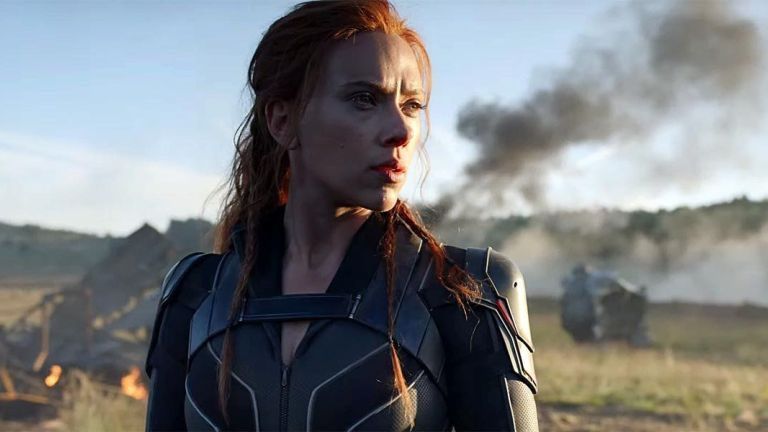 Considering the amount of times that the Black Widow film has changed release dates, it is not that surprising that it would move once more. However, what is surprising is that Disney would bring the film to its streaming service on the same day. Back in April of last year when the film was pushed to a November release date, many argued for the studio to put it onto their streaming service. This idea was reinforced after the success of Disney's Mulan when it was released as a Premier Access title and the subsequent shift of Black Widow's November release. However, Disney has stood firm on not allowing the superhero flick to debut on the Disney+ app.
So, what changed? Kareem Daniel, the Chairman for Disney Media & Entertainment Distribution offered this statement on why Disney chose to overhaul their release schedule for this year; "Today's announcement reflects our focus on providing consumer choice and serving the evolving preferences of audiences. By leveraging a flexible distribution strategy in a dynamic marketplace that is beginning to recover atom the global pandemic, we will continue to employ the best options to deliver The Walt Disney's Company unparalleled storytelling to fans and families around the world."
The streamer has also announced that its other big summer blockbuster, Cruella, will follow suit and premiere in theaters and on Disney+ with Premiere Access simultaneously. Though, the premiere date for Cruella has not changed and will retain its scheduled May 28 release. The other upcoming Marvel film, Shang Chi and the Legend of the Ten Rings, will also be pushed back to September 3, though no word on whether or not it will premiere on Disney+ as well.
Source: Read Full Article