Wizards of the Coast is apologising for a series of broken updates to Magic: The Gathering Arena by giving you free rewards to redeem.
Until August 31, you can use the code StickTogether to claim 1,000 gold and 3,000 mastery pass experience. This is enough to both unlock a free booster pack and likely level up your mastery pass to the next level, which, with the Baldur's Gate Mastery Pass being so infamously demanding, could be a blessing.
The August 11 update to the game kicked off the Community Spotlight: Gladiator event, included numerous bug fixes, and introduced a number of Alchemy rebalances for Alchemy Horizons: Baldur's Gate. However, the update has also caused numerous problems, leading to widespread backlash from the community.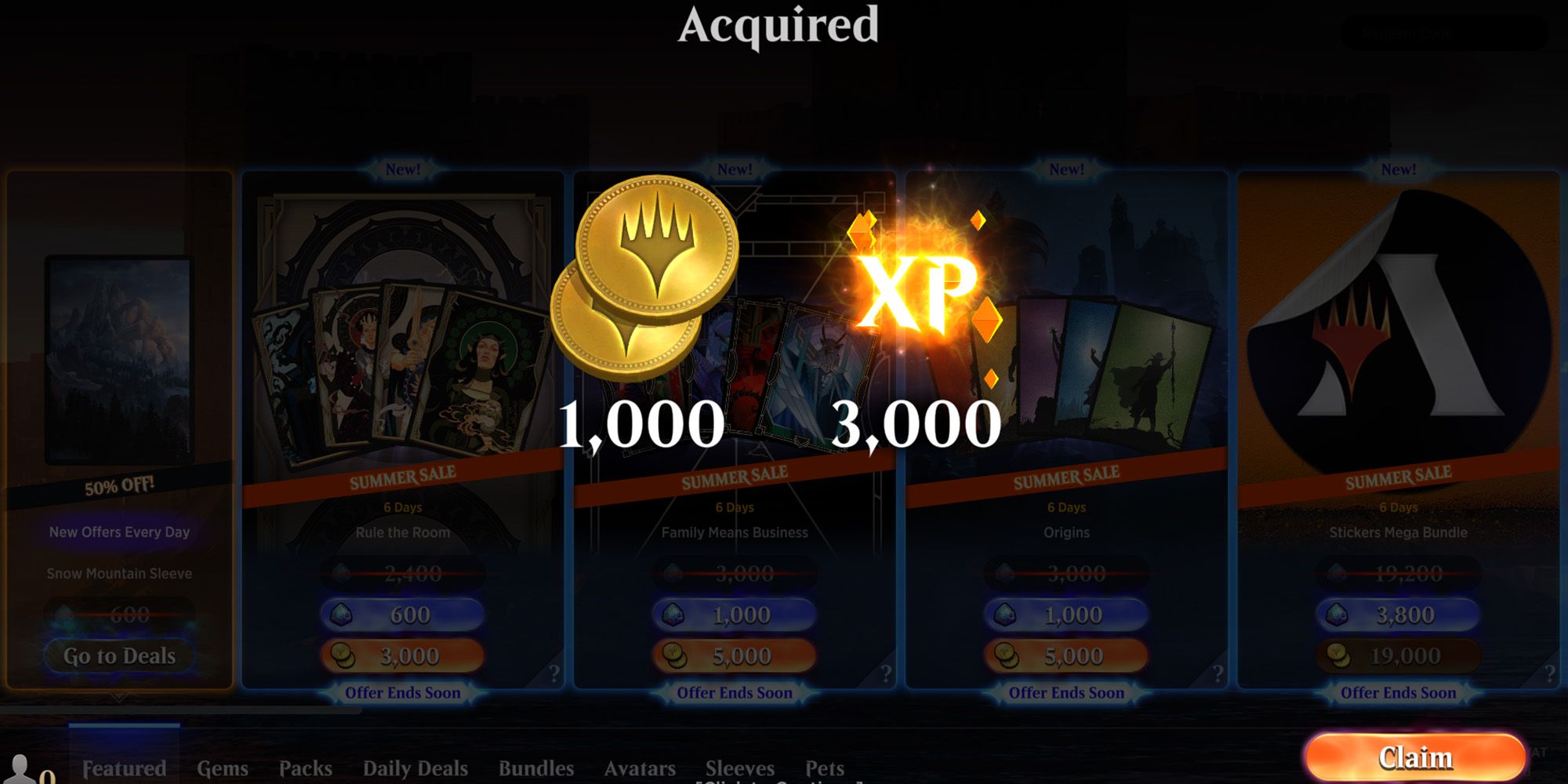 The most widespread issue reported was an inability to log into the game at all, however people also had problems finding matches, and the ever-present sound bug that leaves the game completely mute is still in full force, despite allegedly being fixed. Shortly after the update was released, Wizards was forced to disable Alchemy Horizons: Baldur's Gate drafts due to the issues. In doing this, anyone with a currently active draft was retired from their game, which caused further ire due to needing to 'buy in' to draft the set with gold, gems, or draft tokens.
In a tweet released later in the day, Wizards confirmed it had launched a hotfix for these issues. At the same time, the official Magic: The Gathering Arena tweeted out the code, saying "due to the disruptions around today's release, we have activated a once-per-use code for users to obtain some free in-game goodies".
While free stuff is always nice, many players are still unhappy following the hotfix. Those whose drafts were cancelled by the disabling of the mode have yet to see their payment for it refunded, and others are still reporting being unable to log in at all. At the time of writing, the sound bug also does not yet appear to be fixed.
This is not the first time Magic Arena has had to give away free codes as compensation for patching woes. Following the launch of Strixhaven: School of Mages in April last year, widespread technical problems led to Wizards giving players access to two free levels of mastery pass XP – something anyone currently desperate to grind out Baldur's Gate mastery levels would certainly be relieved to receive.
The StickTogether code will be valid for all MTG Arena players until August 31. It is a one-time code that can only be redeemed once per account either through the store page or through the Wizards website.
Source: Read Full Article