Quick Links
The end of summer means the start of football, and the beginning of football means another iteration of Madden. This year's edition of the game is quite special for players, as it honors the late John Madden. Madden 23 features the hall of fame coach on the cover for the first time since 2000.
Many game modes return in Madden 23, including the highly competitive Ultimate Team. This mode is all about creating the best possible team by collecting player cards. You use your team in specialized missions with specific objectives to complete them or try to win normal games against the computer or other people online. We'll break down essential tips to get you started the right way in building your Ultimate Team.
Assembling Your Squad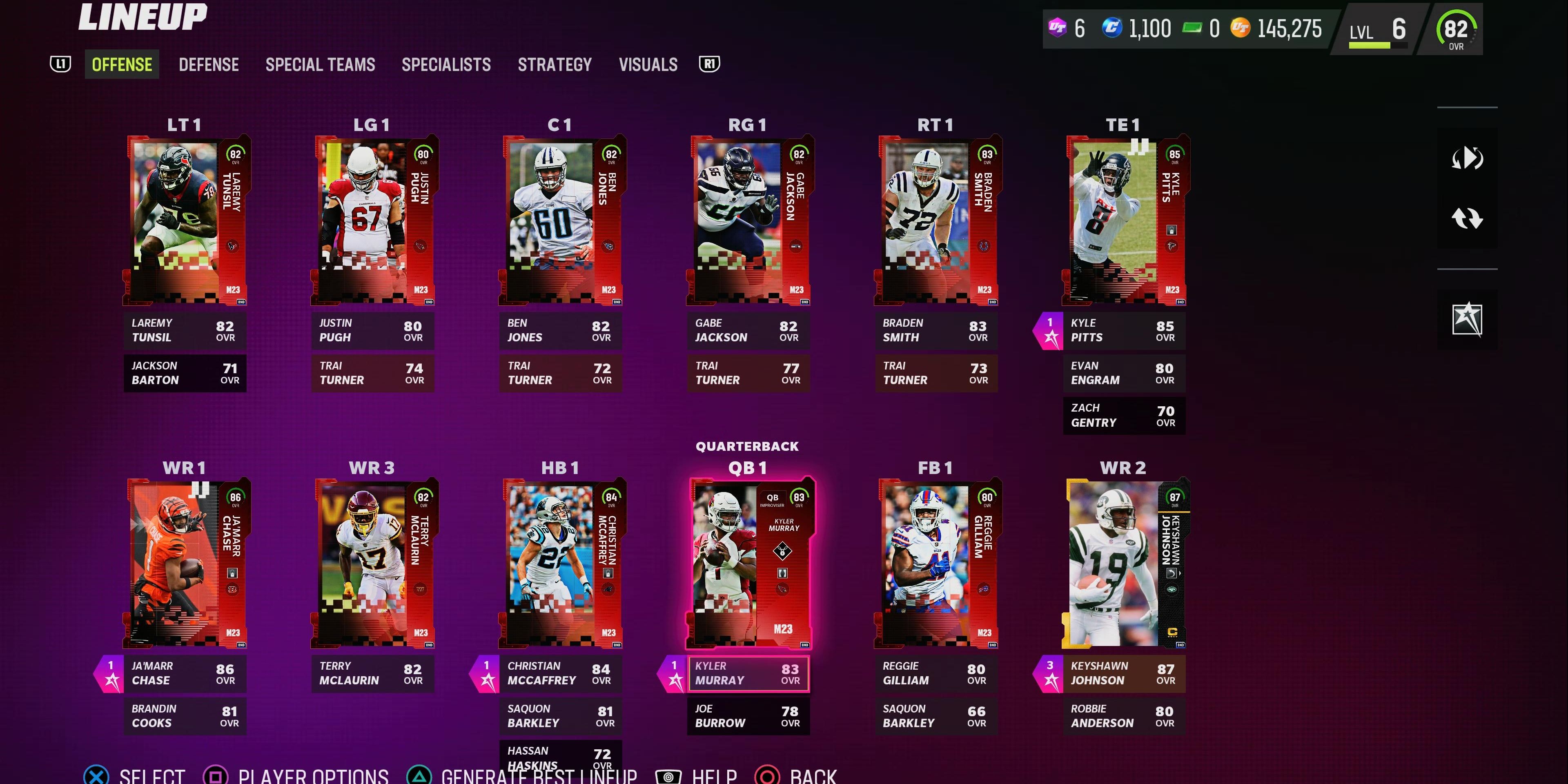 The first task to complete in Ultimate Team will be a series of challenges to unlock your starter team. The challenges will consist of achieving certain goals like passing or rushing for a specific amount of yards or scoring touchdowns. Your starter team will be an assortment of players rated in the high 60s to mid-70s.
If you're not satisfied with your team, don't fret. By completing missions, you'll receive experience points in the Madden 23 Season One pass that will reward you with various card packs. Another way to obtain cards is in the Marketplace. Coins are a form of in-game currency that's earned in Ultimate Team that can be used to purchase card packs; you can also purchase points and coins with real currency.
A key item to purchase in the Marketplace to jumpstart your team is the Ultimate Team Bundle. For 4,400 points, you'll receive one Elite Offense, one Elite Defense pack, and 100,000 coins. The packs will include multiple starters rated as high as 85, giving your roster a huge boost.
Upgrade Players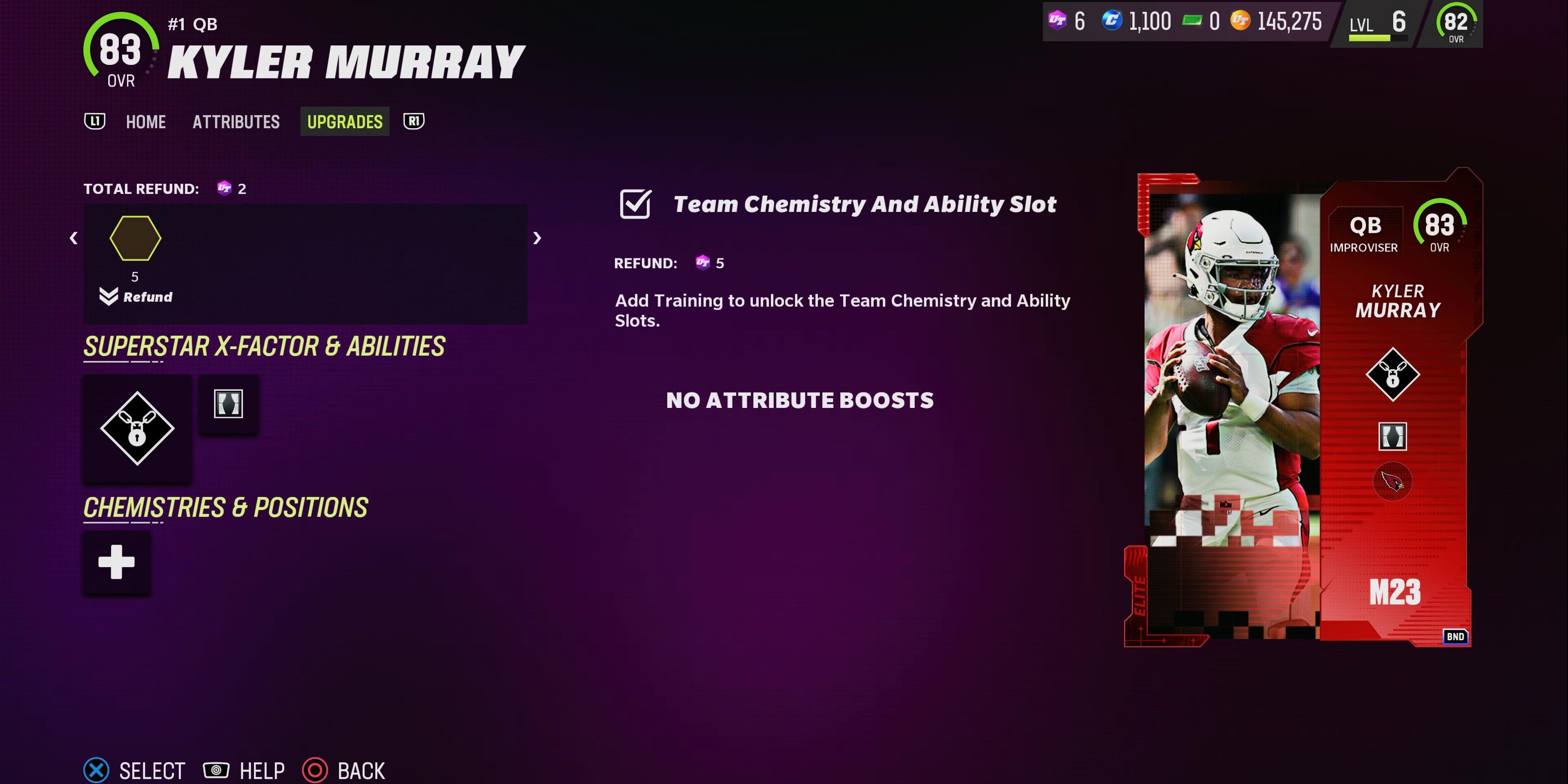 Simply collecting players from card packs to bolster your ultimate team won't be enough. Upgrading your current players is key to remaining competitive. Training Points are another form of in-game currency used primarily to upgrade players. These points are obtained by quick-selling player cards you don't want.
Upgrading players will increase their core attributes, and for some highly-rated players, will unlock special abilities or Superstar X-Factors. The initial upgrade costs five Training Points, which will give a boost to the player's attributes and unlock any possible abilities. It costs 100 Training Points to unlock Superstar X-Factors and between 150-200 Training Points to unlock secondary specialized abilities. Once you upgrade your players to superstar status, be sure to activate them on the right-hand side menu.
Missions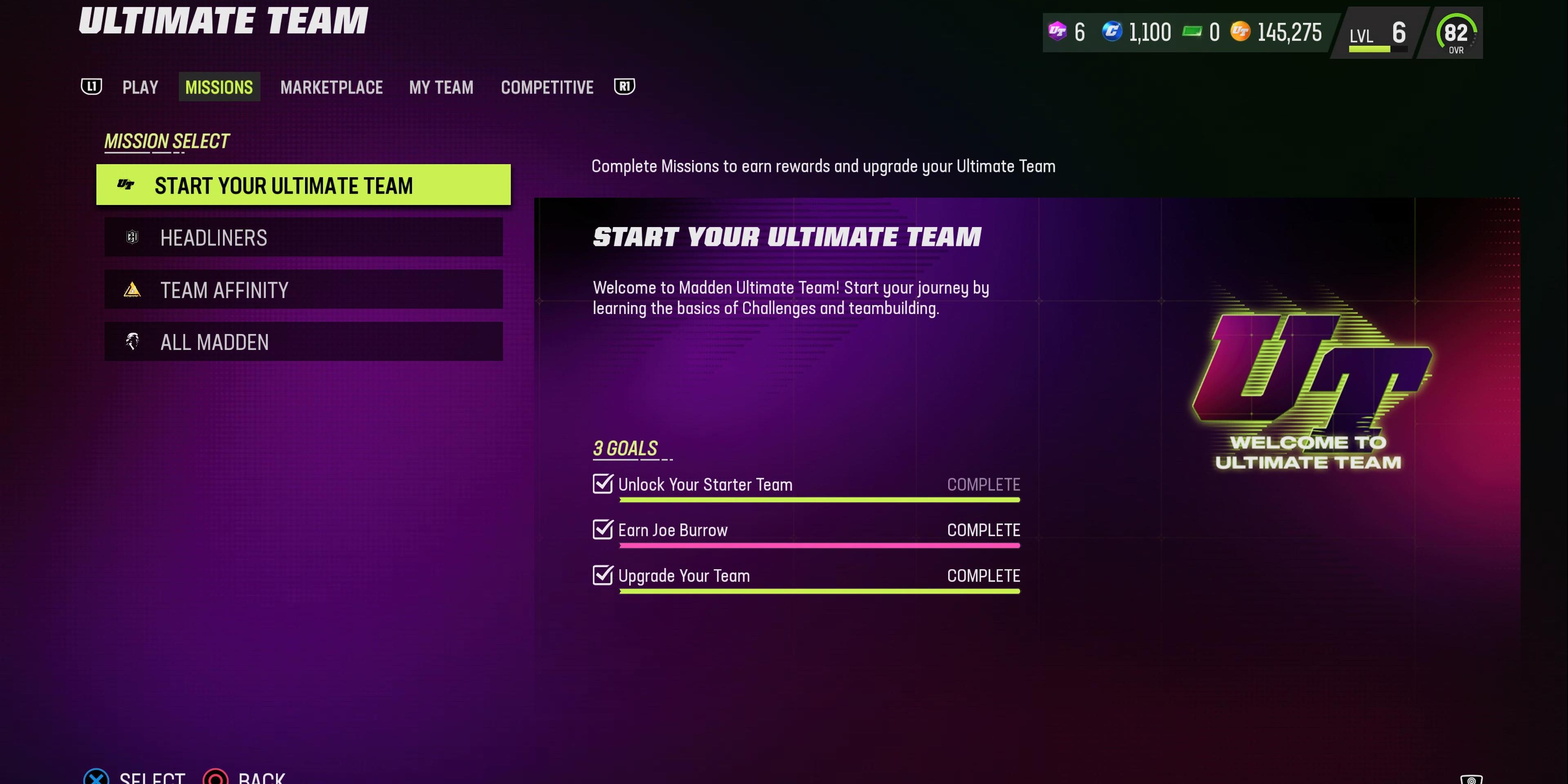 An efficient way to earn various rewards to upgrade your Ultimate Team is by completing missions. Initially, you'll have completed the Start Your Ultimate Team mission set to acquire a few key early players. The three other mission sets are Headliners, Team Affinity, and All-Madden. To complete the Headliners missions, you need to complete card sets and you'll receive a top-rated player. When you acquire new cards, you can assign them to card sets based on their value. The All-Madden missions are also a range of card sets completing missions.
Team Affinity has the same structure as Headliners in the Divisonal Champions and Unsung Team Heroes missions. The Team Captains section of Team Affinity are four challenges that reward you with one of these top-rated players: wide receiver Keyshawn Johnson, fullback Larry Csonka, defensive tackle Sam Adams, or cornerback Eric Allen. After you complete the four challenges in Team Captain Tryouts, there will be 18 more challenges in Getting To Know Your Captain to acquire a specialized upgrade card for your captain. You can adjust the difficulty of the challenges to earn more stars.
Solo Battles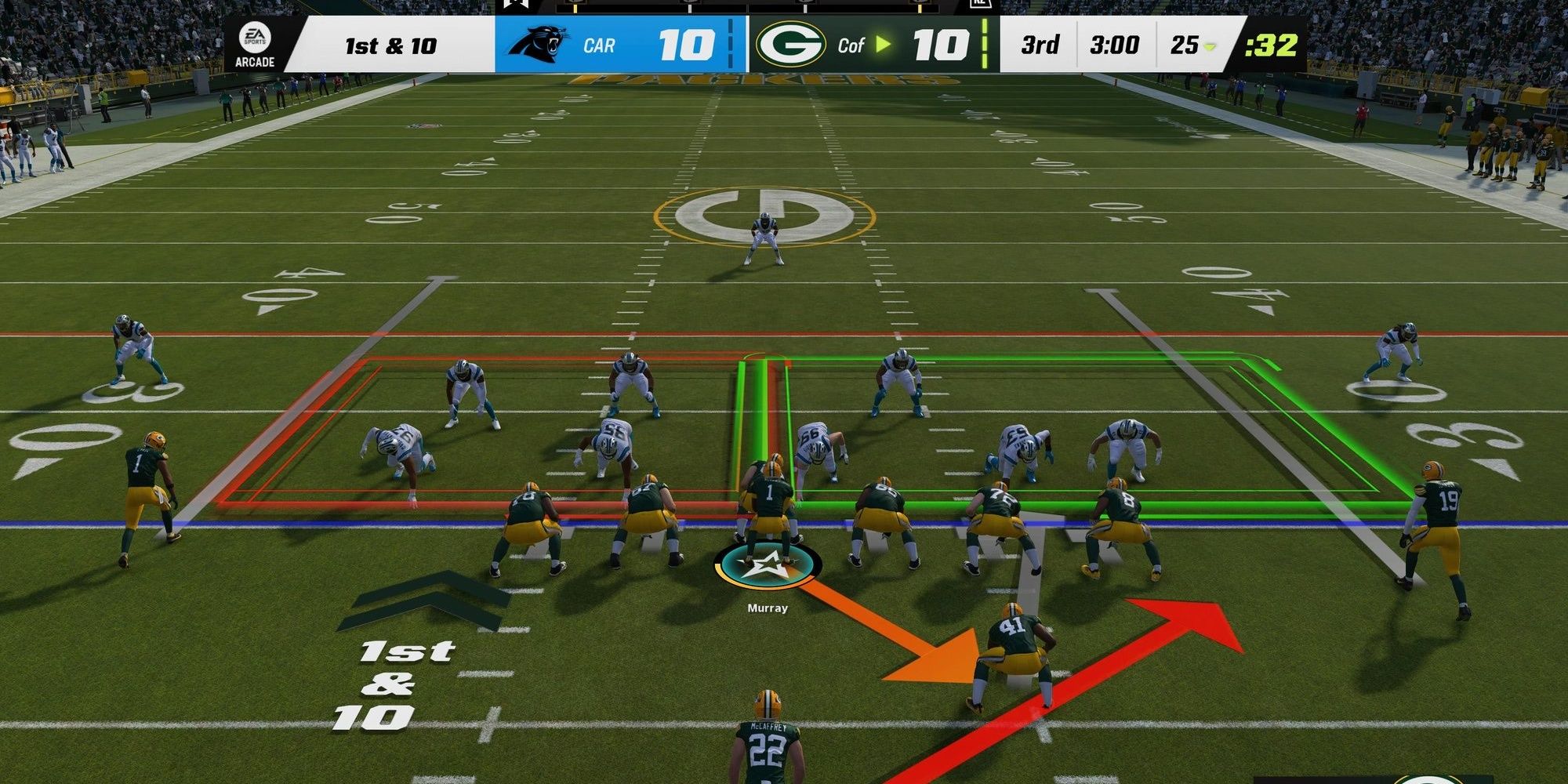 If you think your team is ready for real game action, try Solo Battles. In this mode, you'll face off against lineups from the community to earn rewards. You'll only get one chance against each team, so make sure you're absolutely ready before starting.
Similar to the challenges, you can adjust the difficulty of each match to increase the amount of Battle Points earned.
Whether you win or lose, you'll still receive coins for completing each match. Of course, the amount of coins will be greater if you do win. The teams will adjust each day starting at 10:30 am EST or you can manually update the lineup. There will be a special Featured Opponent that will earn you extra Battle Points compared to the other opponents.
Head 2 Head
This mode takes your talents online. You can participate in NFL seasons against random opponents based on your skill level. You'll need to win five games to advance to the playoffs or lose three games to be eliminated. For more advanced players, there is the All-Madden Seasons, which is the same format as the regular Seasons but the difficulty is jacked up to All-Madden.
For a limited time, there is the special House Rules: One and Done mode. In this mode, you're only allowed to call each play once, so choose carefully! On top of that, instead of first downs being the standard ten yards, you'll need to gain 20 yards. Achieving success in House Rules will reward you with a premium Hero card to bolster your lineup.
Source: Read Full Article