Although Little Town Hero launched late last year on digital stores, the RPG — created by Pokémon developer Game Freak — will be getting a physical version on various platforms come Spring 2020.  This new version will include some collectible items that might entice those who have not yet purchased Game Freak's non-Pokémon endeavor to do so in April.
At PAX South 2020, it was announced by publisher NIS America that the physical edition would be hitting the PlayStation 4 and Nintendo Switch on April 23rd, 2020. Furthermore, Little Town Hero's "Big Idea Edition" is currently available on NIS America's online store for preorder and includes some nice bonuses for anyone who hasn't yet purchased a digital copy of Little Town Hero.
RELATED: Little Town Hero Is Coming To PlayStation 4
Along with the copy of the game, the Switch version called the "Big Idea Edition" comes with a "Life in the Village" Art Book, as well as a collector's box, an "Izzit? Dazzit?" poster, a "Town Tunes" official soundtrack, and a "Defender Duo" lapel pin set. The "Big Idea Edition" is currently priced at $49.99 on the NIS America online store with 76% to 100% of the stock left.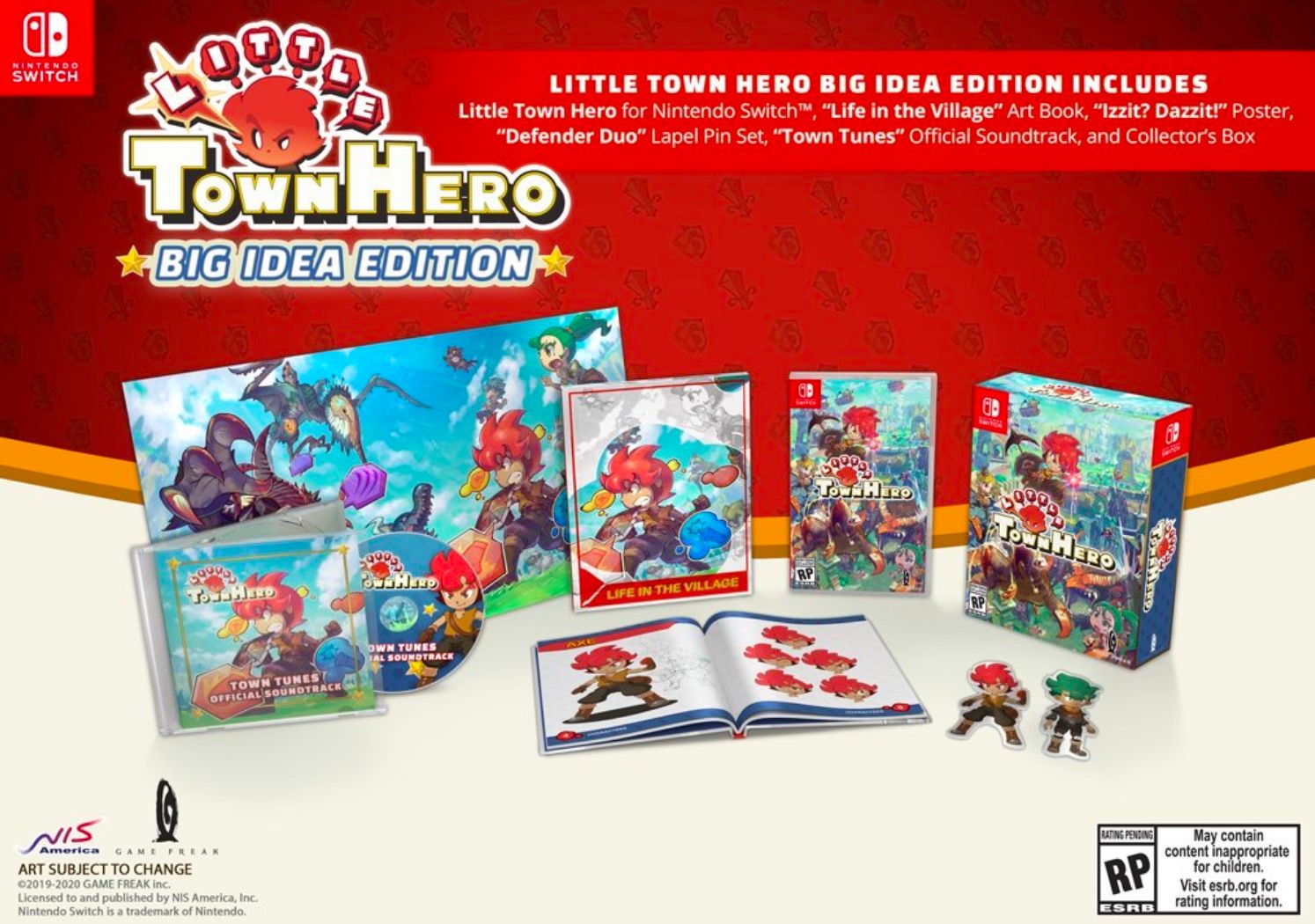 This opportunity will allow fans of the game to cash in on a way to express their love for the game and any who prefer physical copies to get in on the Little Town Hero action. For the uninitiated, Little Town Hero is an RPG from the aforementioned Game Freak and Toby Fox, who famously composed music for the indie darling Undertale. The game has you play as a relatively adventurous spirit from an isolated village whose citizens are ignorant to the dangers that exist on the outside.
In our review of Little Town Hero, it was noted that the game is brilliantly stylized and has promising mechanics but falls short in their execution and has a battle system that tends to drag. The game, originally released in October last year, is currently available on Nintendo's eShop for $24.99. However, it will soon be making its way to the PlayStation 4 so as to give Sony fans a taste of some of Game Freak's non-Nintendo exclusive content.
Source: Gematsu
Source: Read Full Article