Lego is launching its first-ever LGBTQ+ set next month which will feature all the colors of the rainbow and more to demonstrate its inclusivity.
Lego has been in our lives for almost a century and its tiny bricks are recognized the world over. Just about everything has been given the Lego treatment. Star Wars, Marvel, Lego video games, there are even Lego movies. It must be reaching a point now where the minds behind Lego's creations are starting to struggle to come up with fresh ideas.
Well, probably not, and one of Lego's newest ideas might well be its best yet. A set revealed today via The Guardian called "Everyone Is Awesome" isn't about Jedis or superheroes. It's a set that celebrates real people and inclusivity. Lego's first-ever LGBTQ+ themed set featuring all the colors of the rainbow, plus a few more, which you can check out below.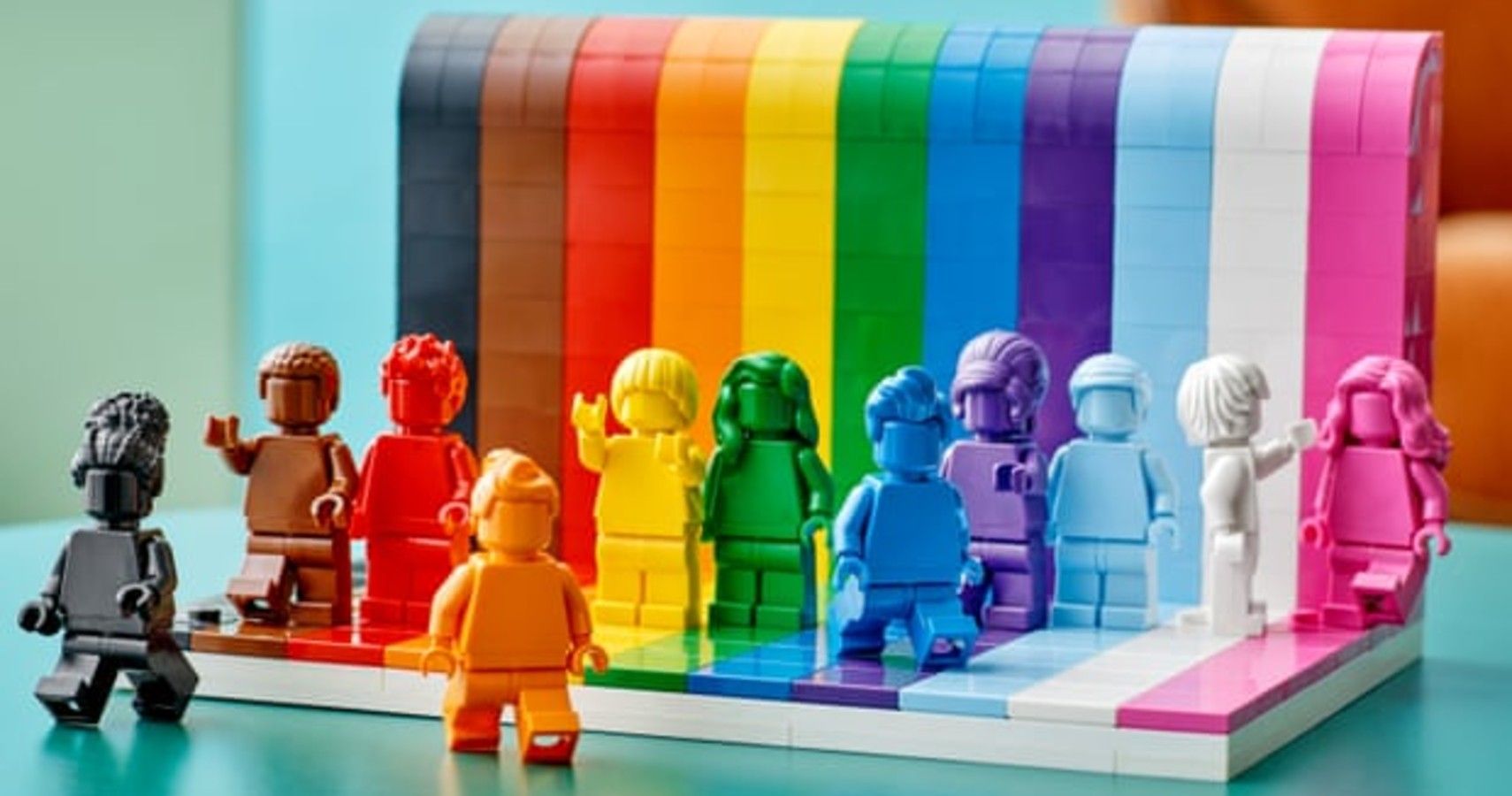 The rainbow colors are there to represent the pride flag, pale blue, white, and pink to include the trans community, and black and brown to acknowledge the diversity of backgrounds and skin tones in the LGBTQIA+ community. None of the figurines have been assigned a gender except for one. The purple figure with the beehive is the exception, and there's a good reason for that.
The purple exception "is a clear nod to all the fabulous drag queens out there," explains the set's designer Matthew Ashton. Ashton initially created the set for himself. However, after receiving compliments from co-workers passing his desk, he figured he may have created something others could truly benefit from. Something he wished he'd had as an LGBTQ+ kid that let him know it was okay to be himself, and that everyone is awesome, hence the set's name.
The Everyone Is Awesome set will go on sale on June 1, 2021, to mark the beginning of this year's Pride Month. Lego has represented the LGBTQ+ community in its sets before, placing a pride flag in its Trafalgar Square set, and also selling its BrickHeadz bride and groom separately so people can pair them up however they like. In the video game world, Lego Luigi will join Lego Mario very soon, and a fan-designed Sonic Lego set is also in the works.
Source: Read Full Article