It's January, or as I like to call it, the month of roadmaps. Everyone is releasing their 2023 roadmap to set player expectations, and Legends of Runeterra is no different. Riot promises a stellar year of content including a new quarterly release cycle that will bring at least four expansions followed by balance patches and a "variety set." Riot is also working on new events, new ways to flex your achievements, and the possibility of acquiring legacy content that's no longer in the game.
Legends of Runeterra's competitive format will see changes in the very near term. The Beta season of competitive will soon arrive and introduce a new "standard" format that we assume will work similarly to Magic: The Gathering–older cards will be relegated to a new "eternal" format, while newer(ish) cards get to be the center of PvP. Expect some new prestige PvP rewards too.
For Path of Champions, Runeterra's solo Slay the Spire-style game mode, expect the upcoming expansion to add new items, new champions, and balance to relics. Riot is also working on new monthly adventures that will provide unique experiences with higher stakes (and hopefully higher rewards too).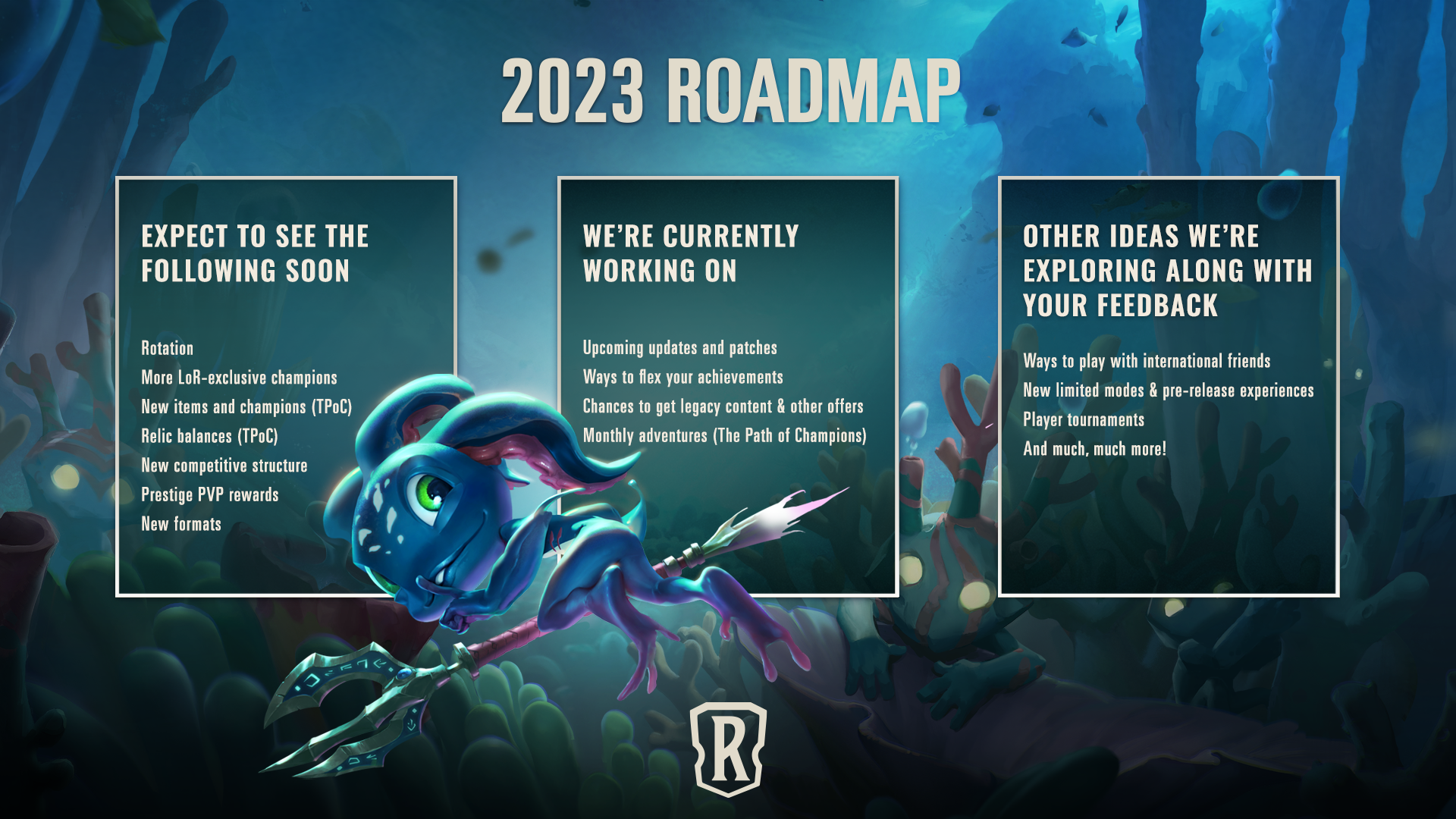 Players can expect content drops to arrive in a cycle that starts with full expansions, then balance patches, and then a variety set to close out the quarter. These variety sets will be smaller mini-expansions that refresh the current meta with a few new cards and perhaps set the stage for the next quarter's expansion. Balance patched will be Riot fun-tuning the game to make sure there's space for Riot to address glaring issues with the recent expansion drop.
As for the future, Riot is looking into ways for players to compete internationally, more limited-time and pre-release events, player tournaments, and more. No promises on any of these features, but know that Riot is at least looking at them. If you'd like to offer your feedback, head to the Legends of Runeterra subreddit, which seems to be where Riot likes to gauge the playerbases' mood.
Source: Read Full Article