Kingdom Hearts Melody of Memory is officially coming this fall with a release date of November 13.
The Kingdom Hearts chronicle spans a massive time frame, and we're not just talking about the huge gaps of time it took for Square Enix to finish this story. Following the adventures of Sora as he journeys from world to world, rescuing his friends, making new ones, and fulfilling his destiny of becoming a Key Master is a winding journey that sees the main characters grow into their personalities.
The music of Kingdom Hearts has long since had a special place in the hearts of the fans. From the scores to the theme songs (shout out to Utada Hikaru for those techno power ballads) Kingdom Hearts music is no joke – it tugs at the heart strings, gets fans hyped, and just brings you back to the game with a simple collection of notes. Now, a new game is coming where music plays the central figure.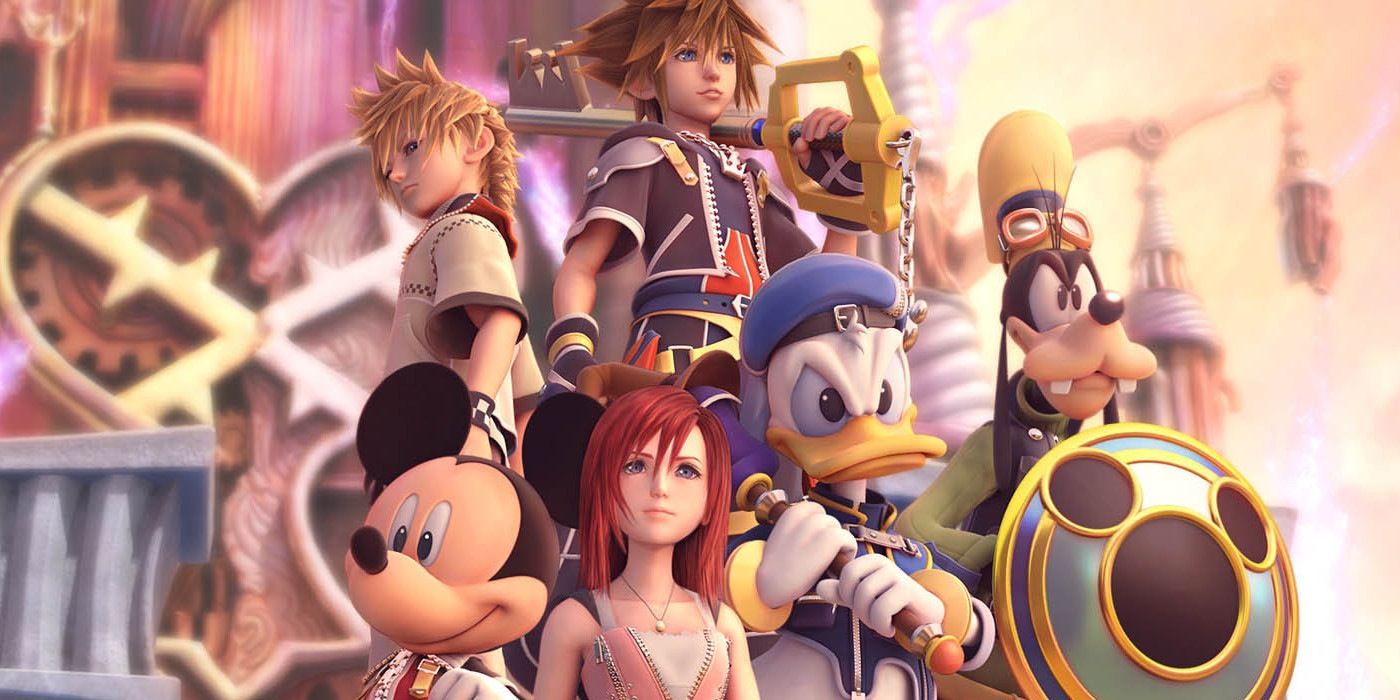 Kingdom Hearts Melody of Memory is a "rhythm-action adventure" game, which makes it sound like there's going to be a lot of timing at play. The game will include more than 140 songs from throughout the Disney and Kingdom Hearts discography and will be the driving force of this new collection of adventures. Melody of Memory will feature a co-op options so players can either go on an extended guitar solo or get the band back together with a group jam session. If the musical elements make you nervous, fear not!  There will be three ways to play, each with varying levels of difficulty so that the rhythm-less can have just as much fun as the classically trained.
Melody of Memory will be available for the Nintendo Switch, PlayStation 4,and Xbox One and is currently available for pre-order. PlayStation players will need to wait just a bit longer, as that particular platform's pre-order is not yet open. Kingdom Hearts Melody of Memory will be released in the Americas on November 13, 2020.
Source: Read Full Article