Kardboard Kings: Card Simulator sees you running your very own trading card store, collecting and selling Warlock cards to turn a profit, helping out customers — or scamming them if you so choose — and all while trying to reclaim Warlock from the mega-corporation that bought it back in the day.
There's a whole range of features in the game, from obtaining cards in different ways, completing Requests, various events, and more, so there's plenty to learn. To help stack the deck in your favor, we've got some handy tips to help you get started.
Watch The News And Keep An Eye On Your Calendar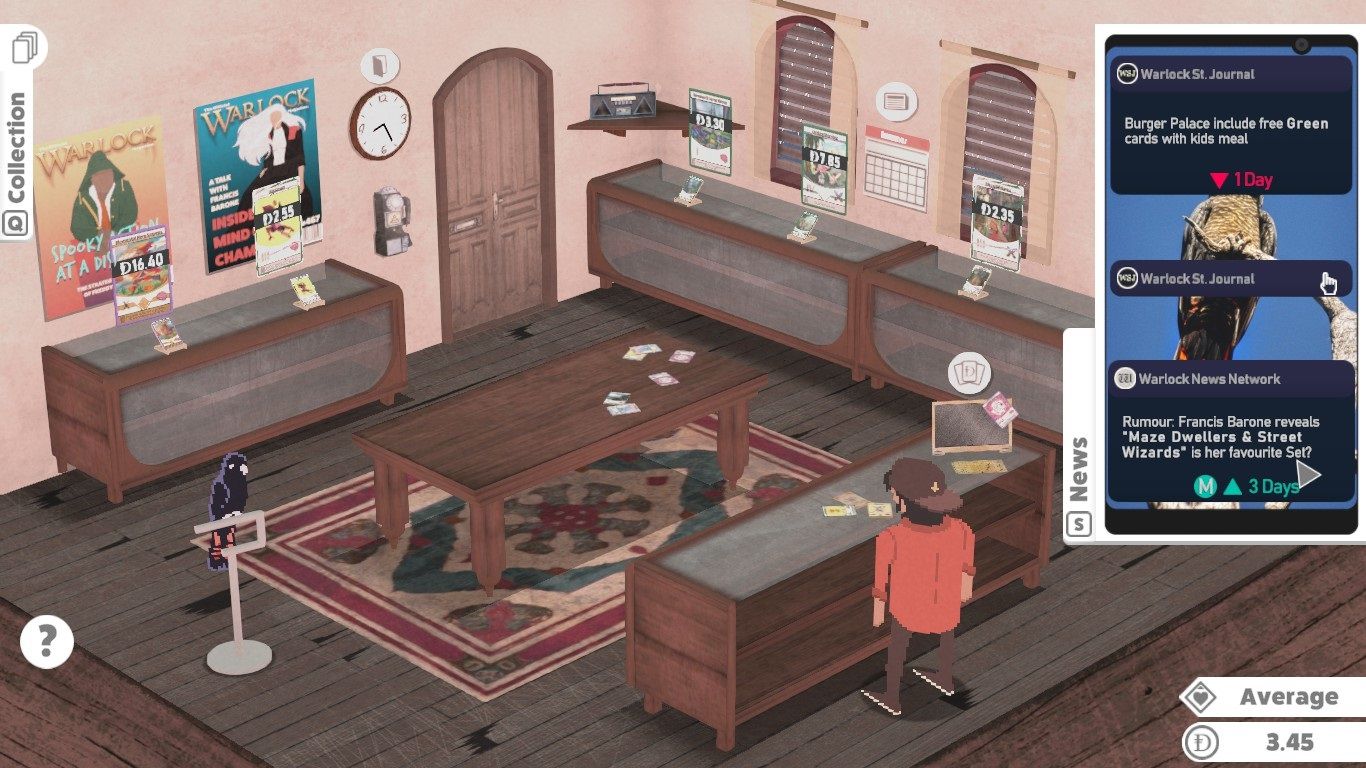 Use your phone to check the news reports every day as this will give you advance warning of things that will affect the price of cards, either for better or worse. Once you've read the news articles, your calendar will be marked to show when cards will change in value.
Check both every day so that you can plan your stock accordingly, buying cards when they are low value, selling cards when they are high value, or removing stock from your shelves that have plummeted in price.
Check Gbay Every Day And Buy In Bulk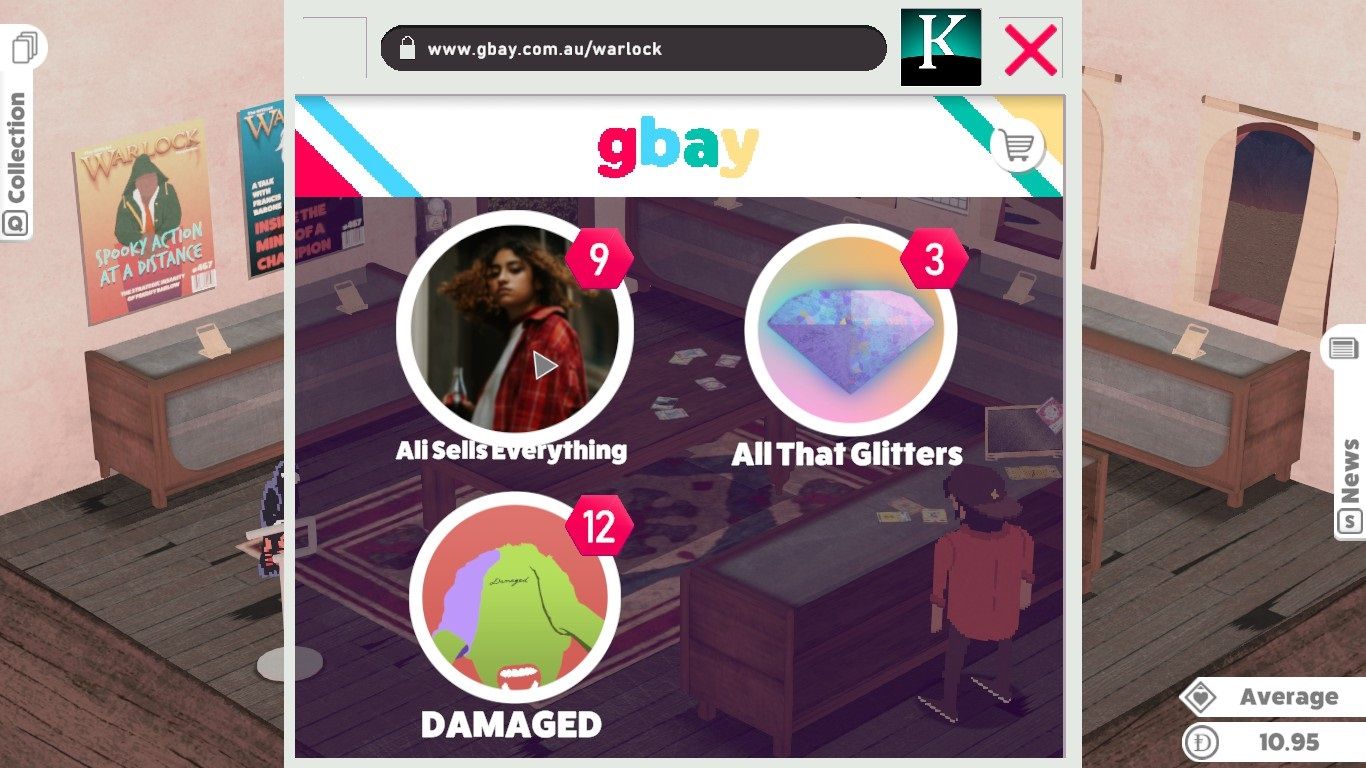 Make sure you're checking gbay every day, as the sellers differ each day, as do the cards on offer and their prices. Check your calendar beforehand to see which cards you should be aiming to buy to make the most of incoming price increases, then scour gbay and be sure to buy in bulk. You have to pay a flat rate shipping fee, so making multiple orders on the same day is not cost-effective.
Don't forget that it takes a day for your purchases to arrive and you should try and keep a small reserve of cash at all times so you can take advantage of any deals that get offered to you in person in-store.
Sometimes Building Reputation Means Taking A Loss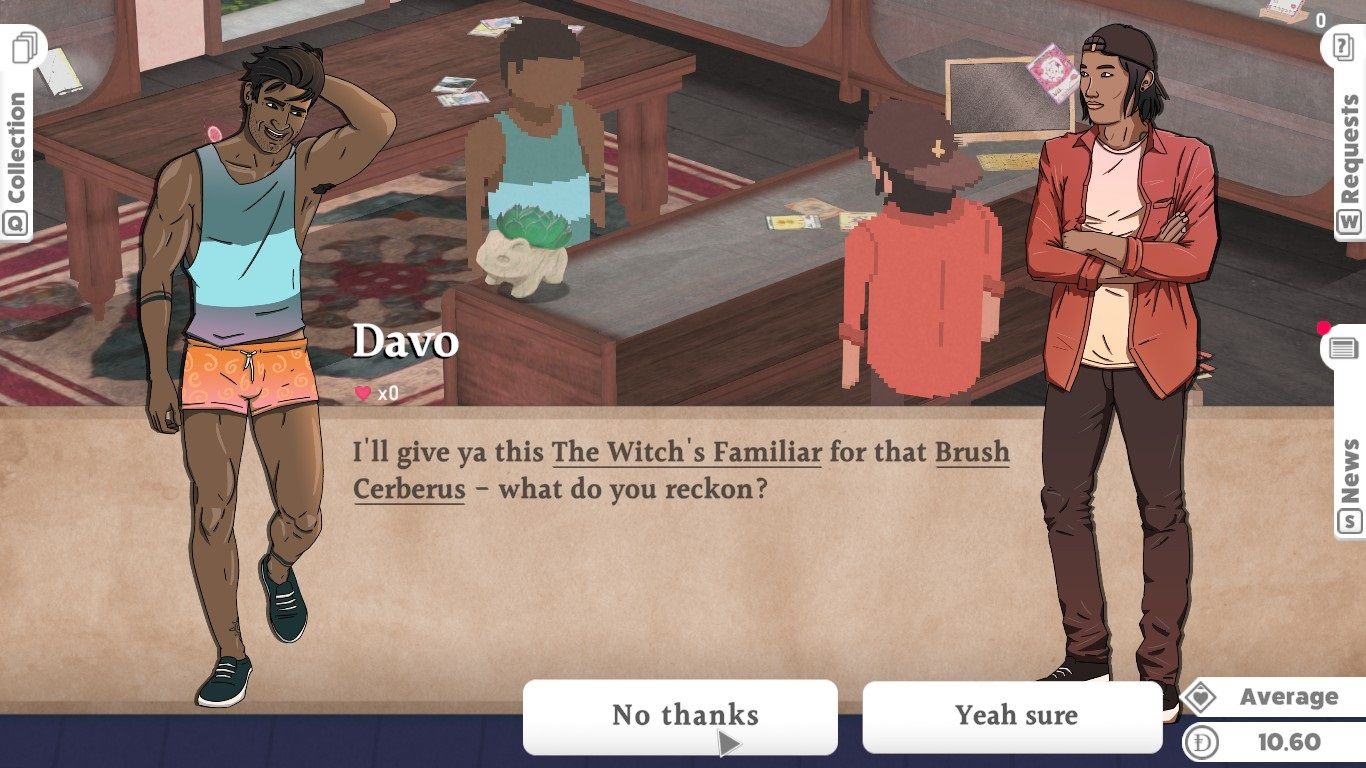 Customers will come in and speak to you offering you a chance to boost your Reputation. This might mean answering a question about a card name, whether a card is rare, or picking which deck will win. Sometimes customers will ask you trade one of your cards for one of theirs, or ask you to purchase their card for a certain price.
Sometimes you have to make a choice between earning Reputation or earning some cold hard cash. Being a gent and purchasing a card for more than its worth or trading a card for a worse one might not add to your wallet, but it'll improve your Reputation, which, in turn, will get you more customers in the long run.
Requests Are A Great Way To Ditch Low-Value Cards, At A Cost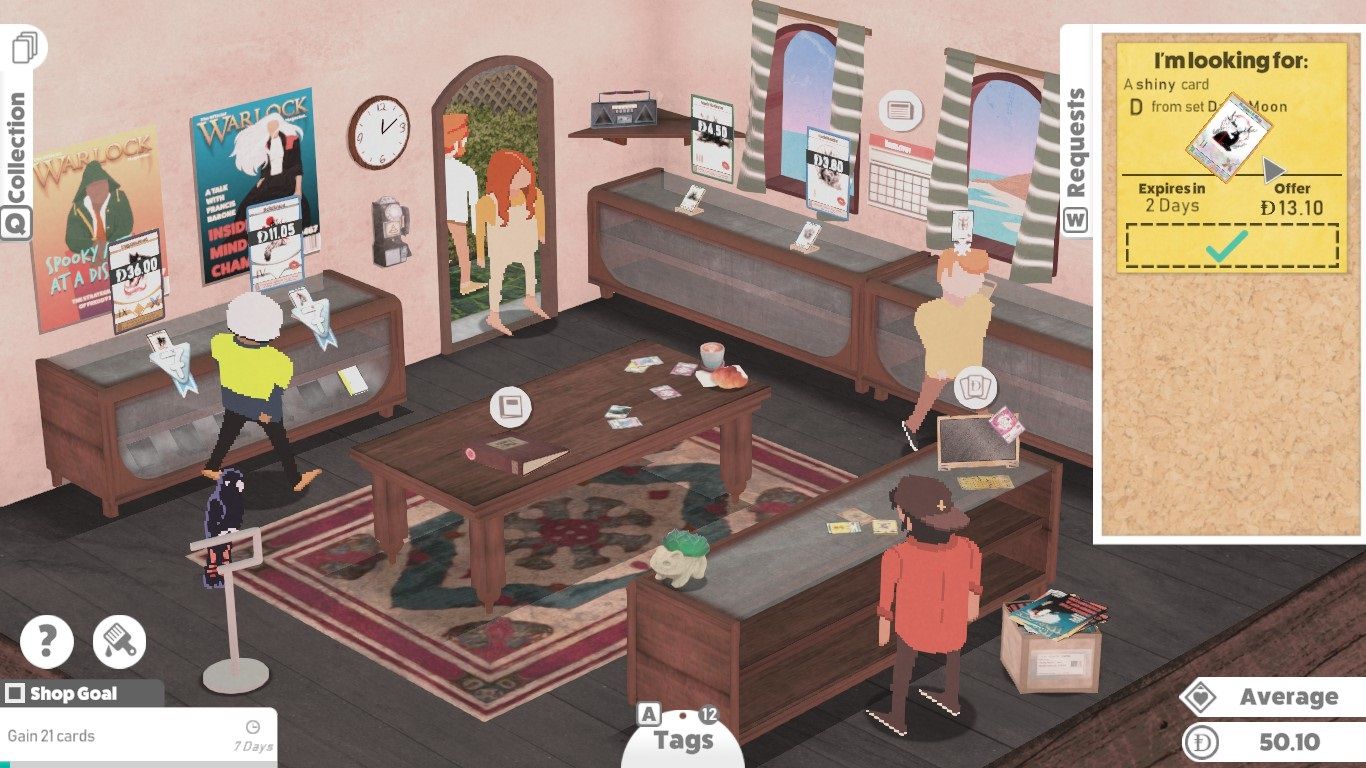 When your phone rings, make sure you click it to grab the customer Request. If you open your Request tab, you can see exactly what type of card the customer is looking for as well as the deadline to source the card.
Requests generally offer a decent amount of money, so this is a great way to ditch a lower value card that you might have lost money on. As long as it fits the bill, it doesn't matter — so if they want a Brain card, pick your lowest value Brain card to make the most money off this transaction. Be warned though, if the value of the card is much lower than the reward, you will lose Reputation for doing this.
Of course, you can opt to give the customer a crappy card that they don't even want/ that doesn't meet the Request requirements to get the money, but you will lose even more Reputation for doing this.
If you order a card from gbay to meet the Request requirements, just remember to factor in the additional shipping cost and that it will take a day for the card to arrive.
Buy Banned Cards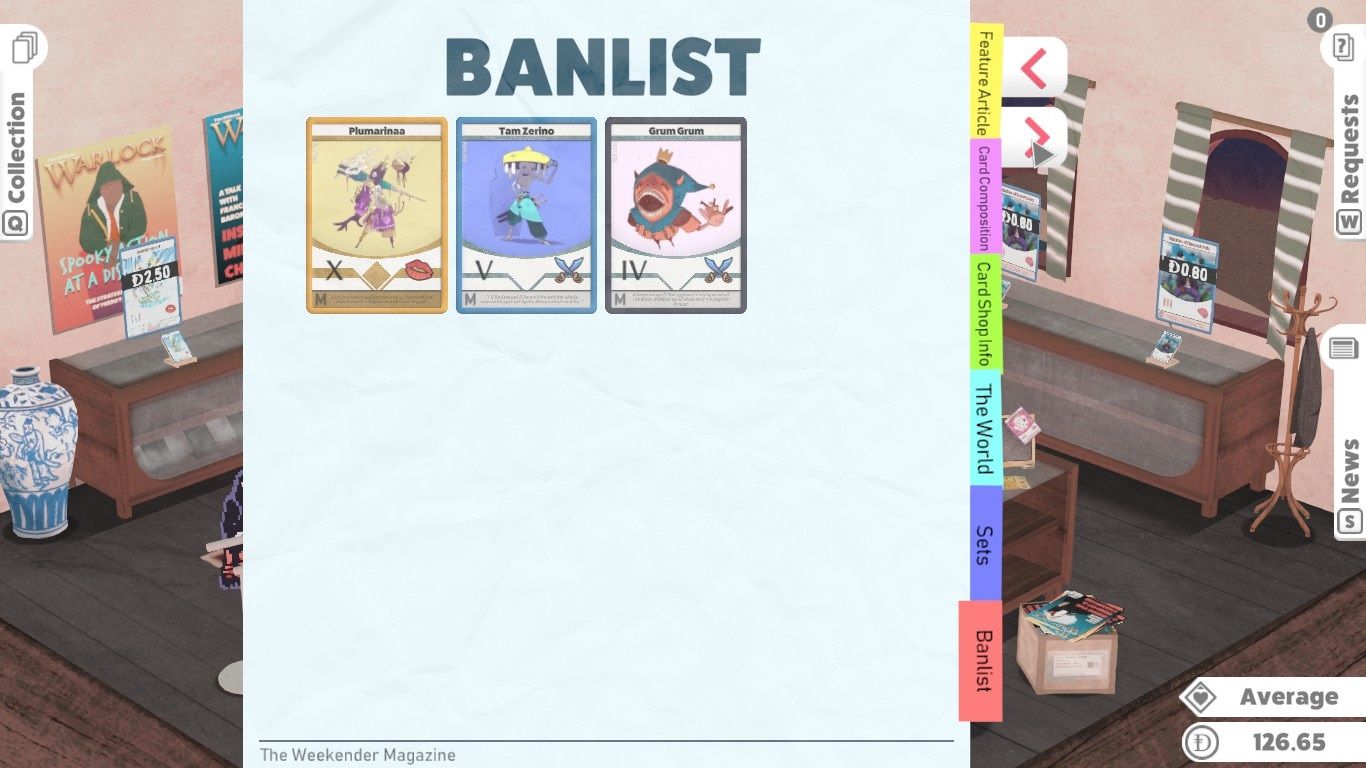 Occasionally, cards will be put onto the Warlock Banlist. Whether a banned card is mint or damaged condition, you should buy it. Eventually, cards will get removed from the banlist and they will soar in value again. This is usually being the best way to earn a chunk of change in one go.
Snagging cards while they are banned is a great way to complete your collection without having to shell out all your money for the rarer cards too.
Keep One Of Everything If You Can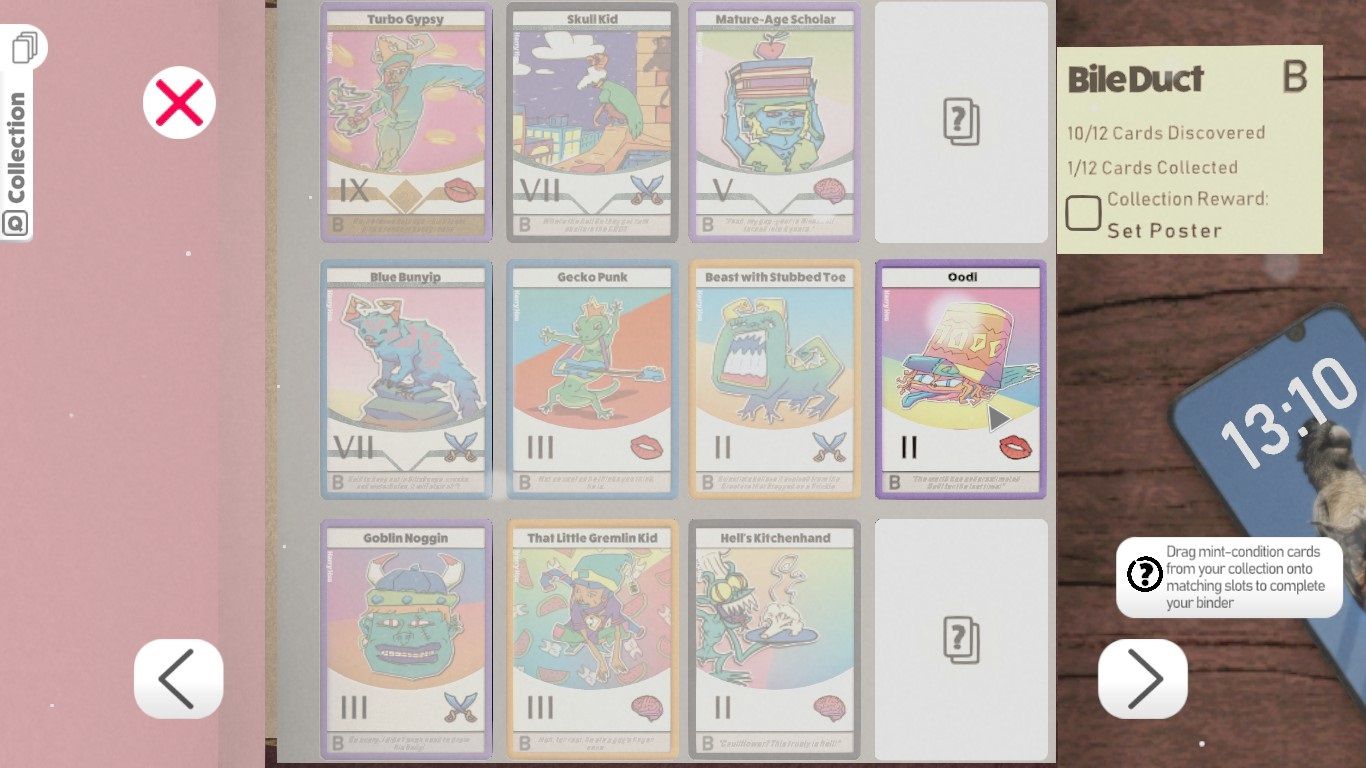 You won't have access to it straight away, but eventually, you'll unlock your very own Card Binder. Here you can collect one of each card in a set — each card you add must be in mint condition and once added, it cannot be removed. Completing every card in a set will get you a special gift from the Warlock company.
Naturally, as more sets are released, there is less chance of older cards appearing on gbay and prices will increase. So try and bear in mind that you'll want to keep one of each eventually, and it's easier to collect as you go. It's not likely you'll manage this straight away as you'll have to sell all your decent cards to get your business up and running, but definitely start collecting as soon as you have your binder.
Use Tags To Improve Your Sales And Reputation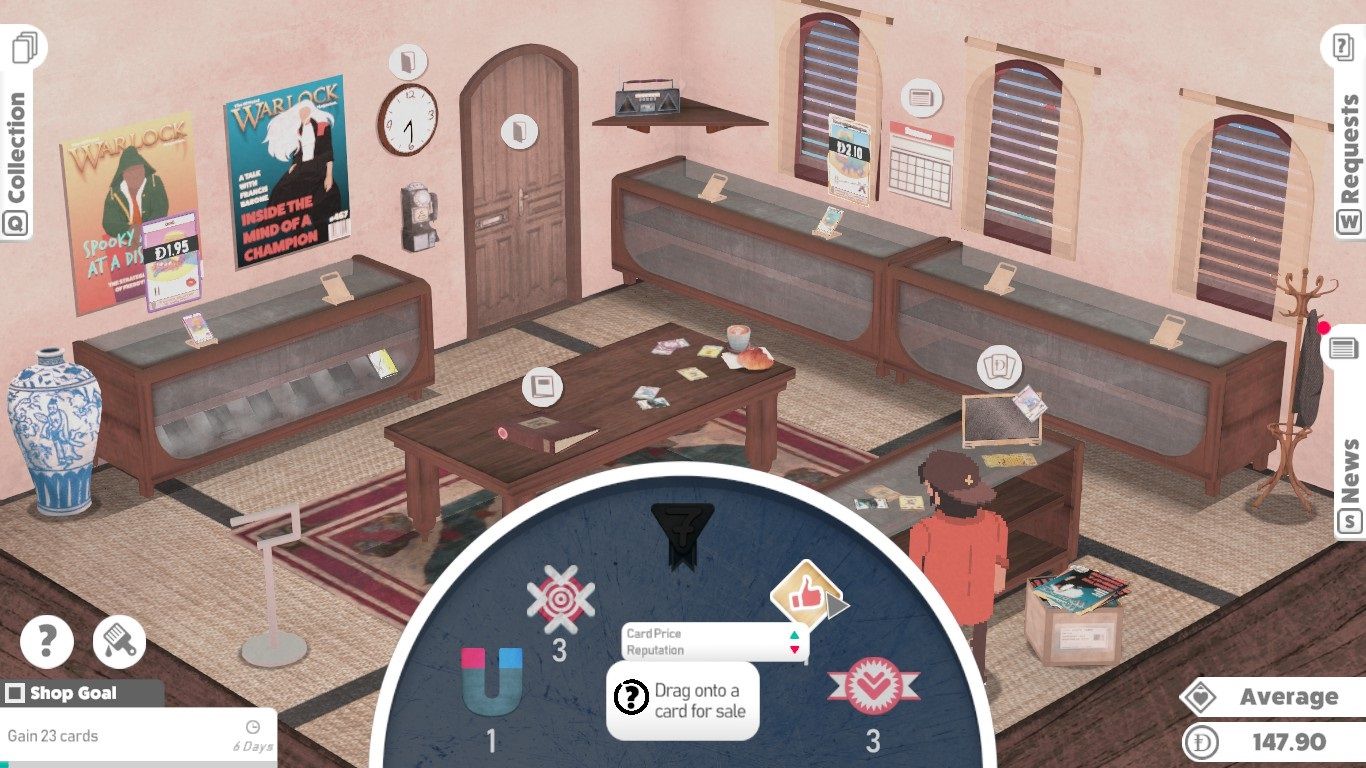 Tags are stickers that you can place on your cards to affect your sales. Depending on the tag used, this might encourage more customers in, attract customers to a specific item, or affect the value of the card or Reputation received.
You should aim to use tags to improve your business, so it's important to keep a decent stock of tags. Declan will give you some tags each time you complete a Shop Goal, so complete goals as quickly as possible to keep a steady supply of tags coming in.
Host Tournaments To Increase The Value Of Certain Sets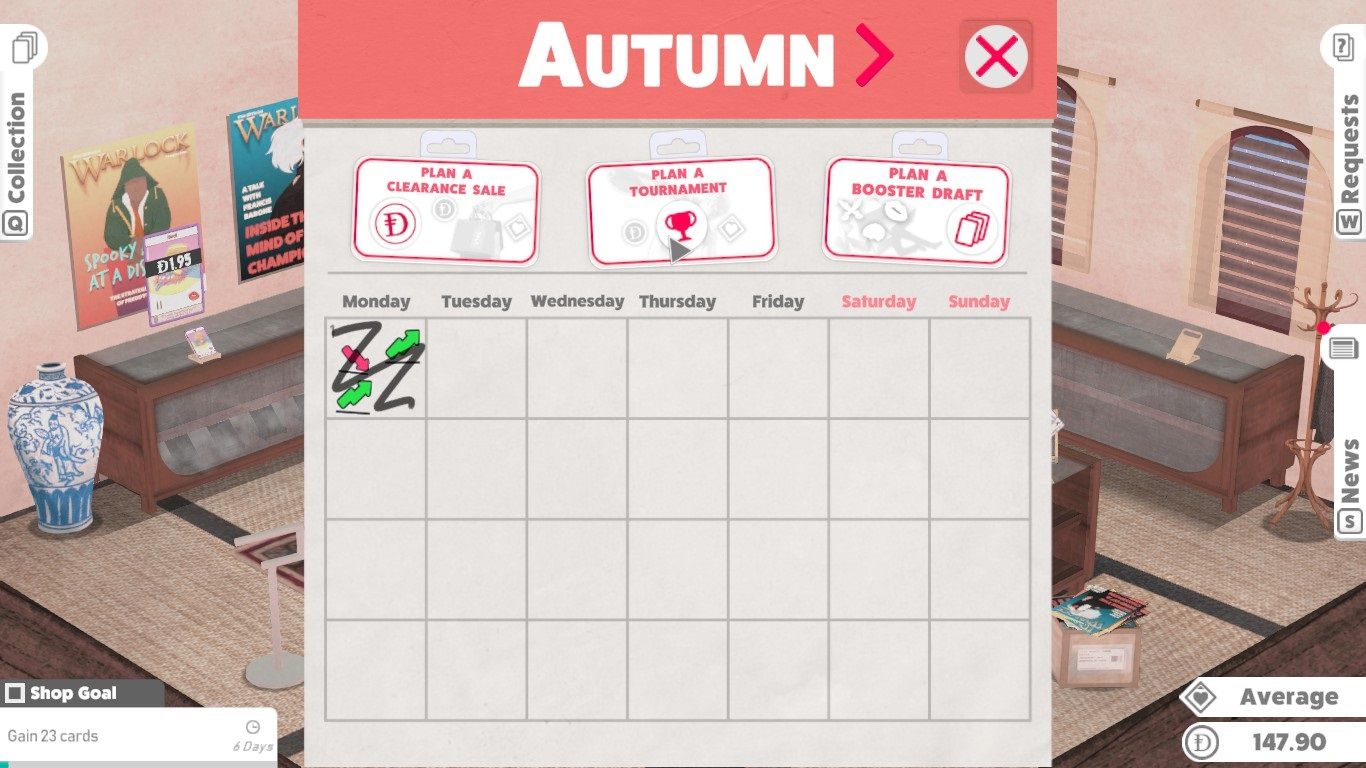 Once you reach Amazing Reputation, you can host tournaments in your store. This gives you a chance to improve your Reputation and earn some cash, but it's also a great way to increase the value of certain sets. You can choose which sets are used in a tournament, which will increase the market price of those sets as a result.
If you have a bunch of cards from a particular set gathering dust, this is a great way to increase their value and get them shifted.
Source: Read Full Article