It Takes Two was one of the biggest games in 2021. So big that it was dubbed Game of the Year. The revolutionary co-op game wasn't available on Nintendo Switch, though. It will be later this year however as it was revealed the Hazelight game will arrive on Switch on November 4, 2022.
It had been rumored that It Takes Two would be coming to Switch soon, so an official announcement during today's Direct made a lot of sense. There wasn't much more to reveal about the game other than the news and when it will arrive on Switch. Here in time for the holiday season, and right before what is now the busiest week of the year for video games, or if not it's very close.
Technically It Takes Two will arrive on Switch a few days before that. Four days after its arrival, Sonic Frontiers will also launch on the Nintendo platform, as well as others. Skull & Bones also launches on November 8, and then God of War Ragnarok the next day. Frontiers and It Takes Two will be able to share the Switch spotlight until the week after that when Pokemon Scarlet & Violet launches.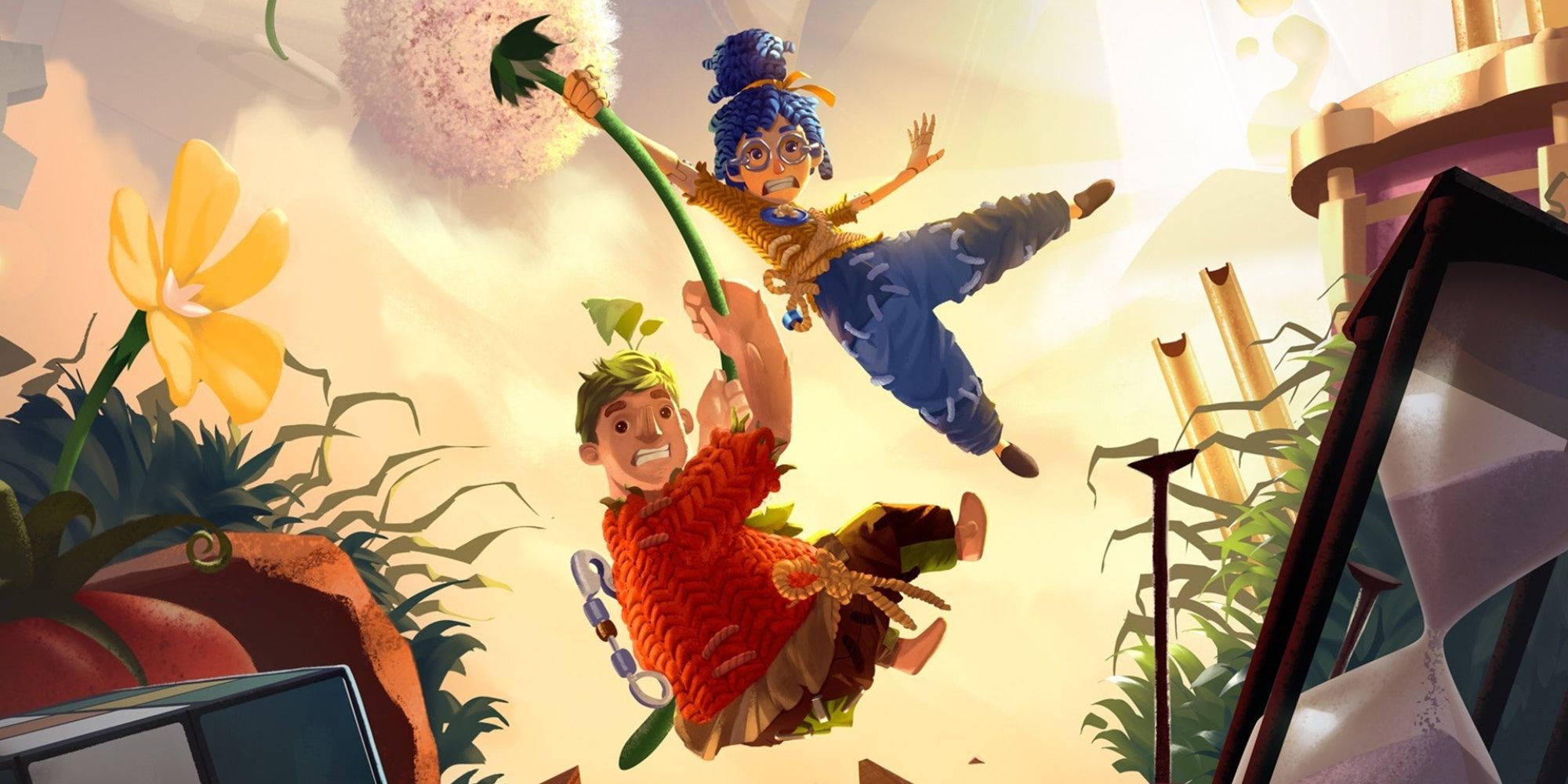 It's somewhat surprising It Takes Two hasn't been available on Nintendo Switch all along. Its themes are very Nintendo-like, barring the messy divorce, and it's also a relatively short game so shouldn't have any issue fitting neatly onto a Switch cartridge. The Switch is also marketed on the back of playing games together, and there is no other way to play It Takes Two. If you're unfamiliar with the game, it quite literally takes two of you to play.
The neat thing about It Takes Two is that even if players aren't in the same room, only one of you actually needs a copy for you both to play. That will likely be extended to the Switch, even though its online features leave a lot to be desired. Here's hoping you don't need to rely on the NSO voice chat app in order to communicate with your Cody or your May.
Source: Read Full Article