We finally got out first good look at Across the Spider-verse with a new trailer, and in typical Spider-Verse style, it's chock full of references and little nods to other Spider-Man properties. One example even ties into Insomniac's Spider-Man universe, as the Spidey we know and love from Marvel's Spider-Man can be seen during the trailer if you look really closely.
During the trailer, we see both Miles Morales and Gwen Stacy stood in what appears to some kind of hub world, in which there are countless Spider-Man variations walking around. First spotted by Comic Book Gaming, if you pause the trailer exactly on the 1 minute 25 second mark, you should see two Spider-Men casually strolling along and having a chat, one of them being Insomniac's Spider-Man.
Obviously since we can't hear them talk, there are very few tells that he's actually the Spider-Man from the PS4 games. However, anyone who's played them will instantly spot that he's wearing the Advanced Suit that players unlock part ways into the title. It's doubtful he'll have any major role to play in the movie since his cameo is pretty much a few seconds long, but it's nice to see Across the Spider-Verse giving a little shoutout to another all-time great.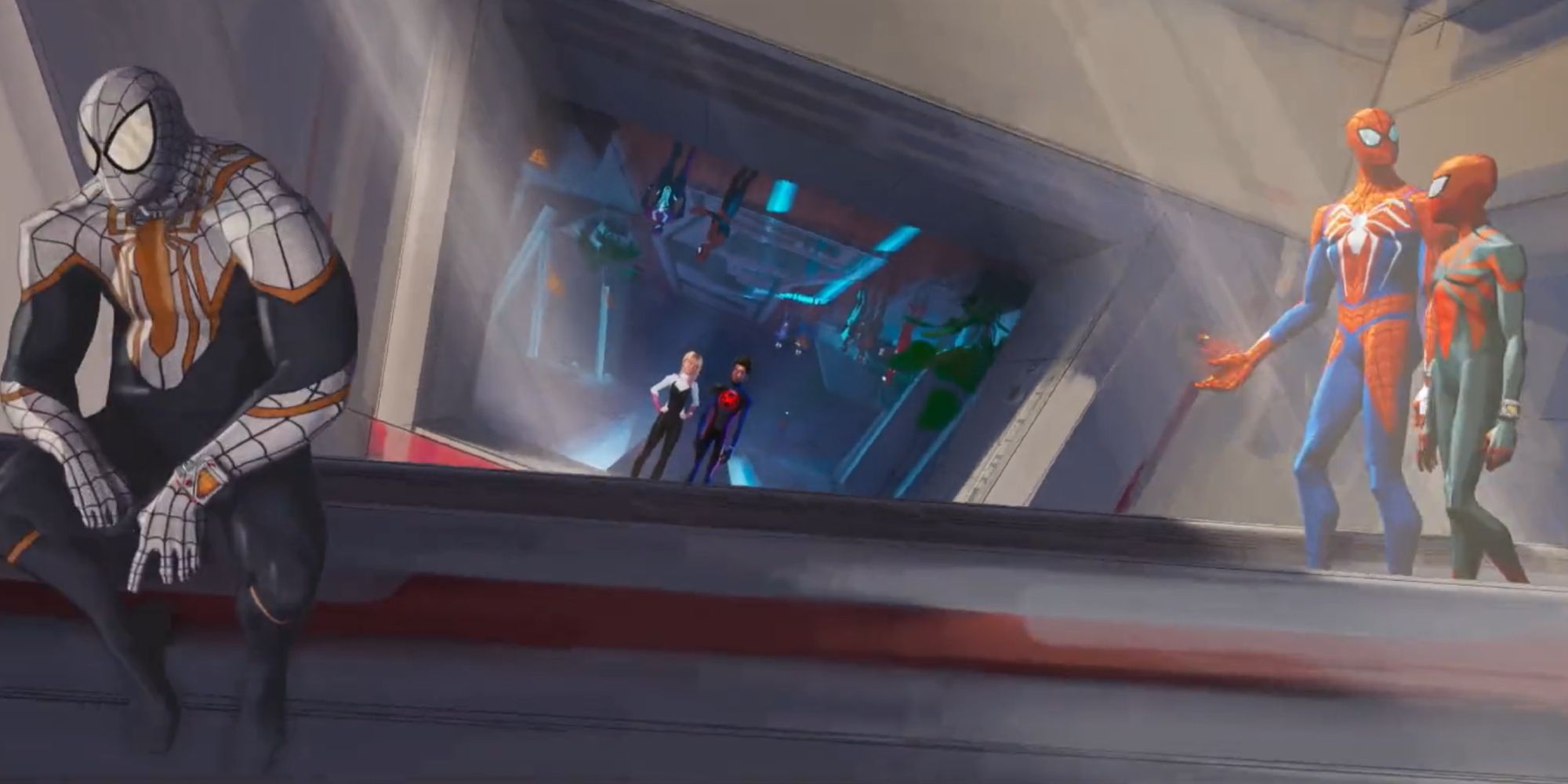 As for when we'll get to don the Advanced Suit once more, we still don't have a confirmed release date for Marvel's Spider-Man 2, but a writer on the title may have given away a release window. Jamie Mayer recently listed the title's release window as Fall 2023 on her own personal website, hinting at a potential Holiday release next year. Couple this with a newly updated store page on PlayStation consoles, and it seems like we'll be getting some news about a potential release date pretty soon.
Source: Read Full Article