Max Payne has three faces. In the first game, writer Sam Lake provided a now infamous grimace for the character. In the sequel he was replaced by chiselled soap opera actor Timothy Gibbs. Finally, in Max Payne 3, Rockstar used the face of longtime voice actor James McCaffrey. The resonant, whisky-soaked voice of McCaffrey has been a welcome constant in the series, but the countenance of everybody's favourite revenge-obsessed cop is ever changing. Three games, one character, three faces, one voice.
This week it was announced that Rockstar and Remedy are teaming up to remake Max Payne and Max Payne 2: The Fall of Max Payne. Remedy is using its in-house Northlight engine, which means both games will, presumably, be getting a major visual overhaul. Personally, I love the games as they are. They may have aged quite a bit, but the art direction transcends their technical shortcomings. From the blizzard-battered streets of New York to the Address Unknown funhouse, these are great looking video games.
I love the idea of revisiting the series' bleak, apocalyptic vision of NYC with all the advanced lighting, shadows, and atmosphere Northlight has proven itself to be more than capable of. Control is one of the most beautiful games I've ever played. However, at this point we don't know what kind of remake it'll be. The games could be rebuilt from the ground up, like the upcoming Dead Space remake. Or they could take them as they exist now and retro-fit them with modern visual effects, similar to GTA: The Trilogy.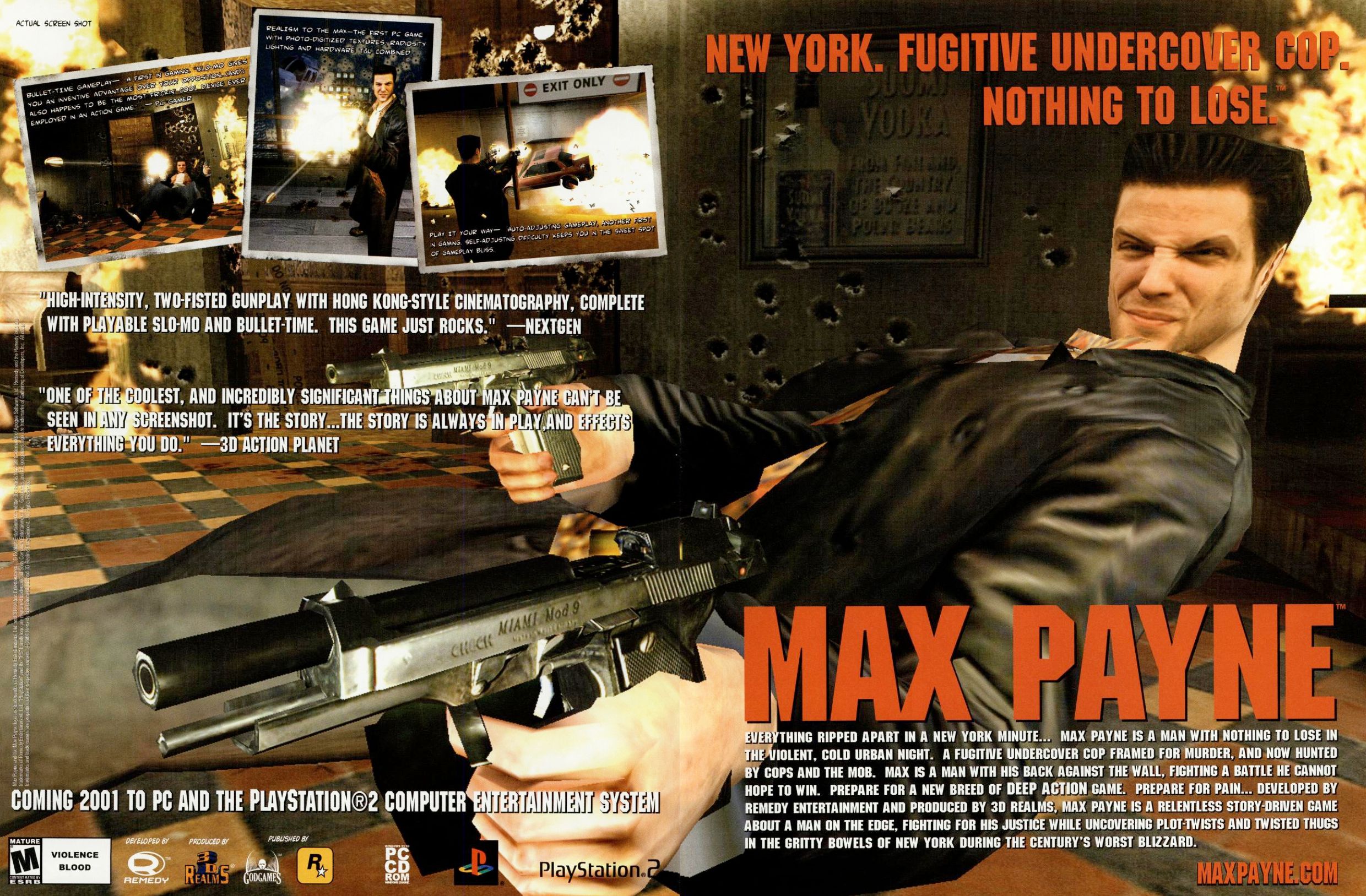 Either way, they simply must keep his weird face. One of the best things about the original Max Payne is how, despite being a dark crime story full of murder, drugs, mobsters, and corruption, Max's mug is permanently plastered with a comical, exaggerated sneer. This comes courtesy of the game's lead writer, and now Remedy creative director, Sam Lake. The first game had a relatively low budget, and the developers put themselves in the game to cut costs, mapping their faces onto 3D characters and enemies.
The result of this endearingly scrappy solution is The Face. This bizarre, twisted expression has become synonymous with the game—and Lake has owned its legendary status, occasionally bringing it out of retirement. Last year, in a video celebrating Max Payne's 20th anniversary, he donned Max's trademark shirt and leather jacket and gave fans a celebratory glimpse of The Face. I don't know why the artists at Remedy decided on this particular expression for their hero, but I'm really glad they did.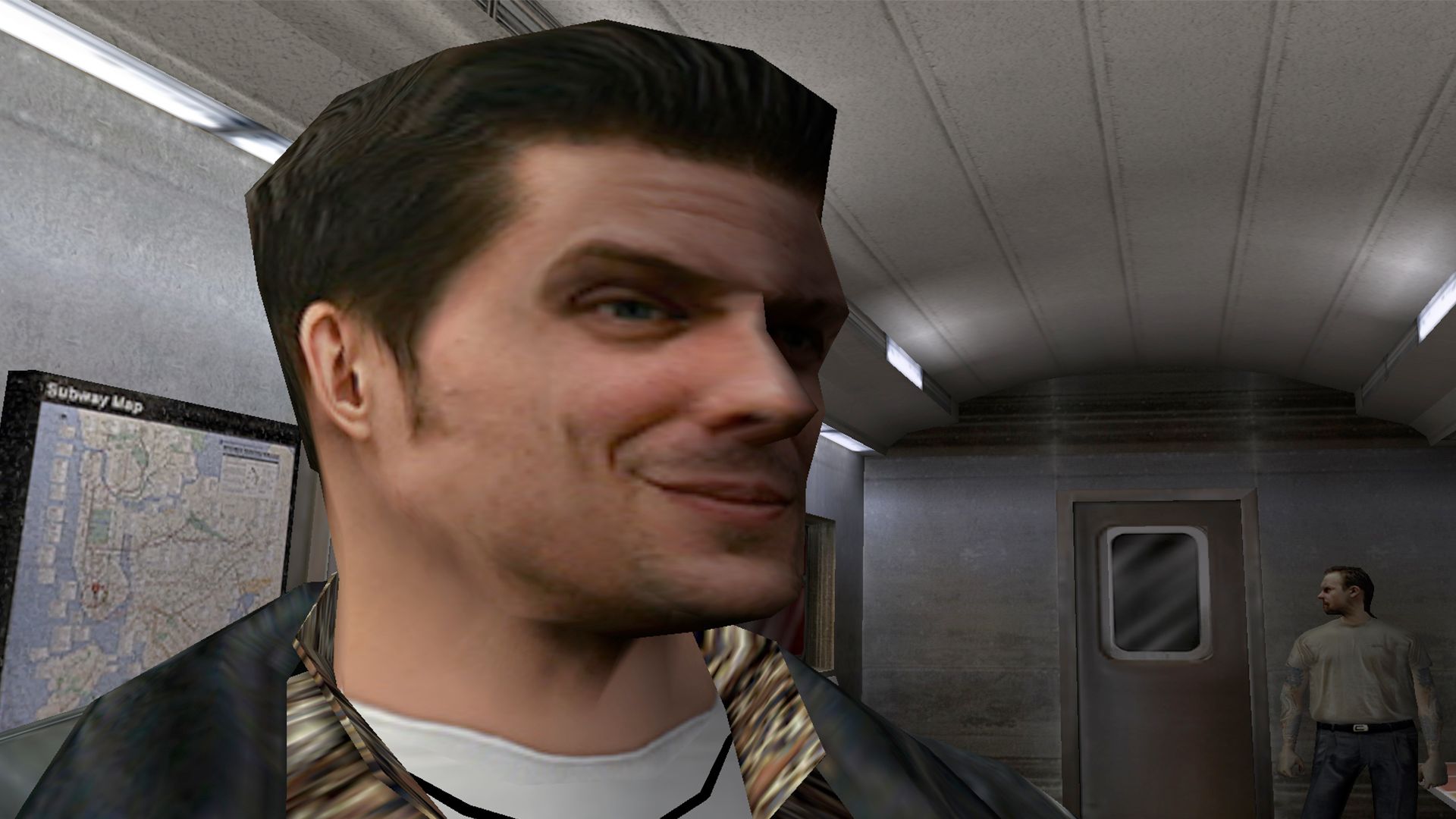 Max Payne is a masterpiece. I've written about why I think so at length, but The Face is undoubtedly a part of the magic. It's the kind of strange, idiosyncratic touch that makes Remedy one of my favourite developers. Okay, so it might be a bit odd if they remake Max Payne with Control-level visuals and the main character looks like he's constipated. I still wanna see The Face in there, though—even if I have to toggle it on and off in the options menu. As silly as it is, it's a vital part of the Max Payne experience.
Source: Read Full Article