Quick Links
What To Bring While Caving
Caves in Icarus are full of valuable ores, and even make a great place to take shelter. Often times though, it can be quite difficult to find caves, but we are here to help. In this guide, we are going to go over efficient ways to find caves, as well as possible cave locations that you can visit.
Even if your current prospect may not involve visiting a cave, they can provide ore for you to make stronger tools. It's important to know that all of the caves we mention may not be available to you. The caves we list may not have a chance to appear during your prospect. Some caves may be blocked off and inaccessible; this is random for each prospect, so you may not have access to the same caves between prospects.
Tips For Cave Searching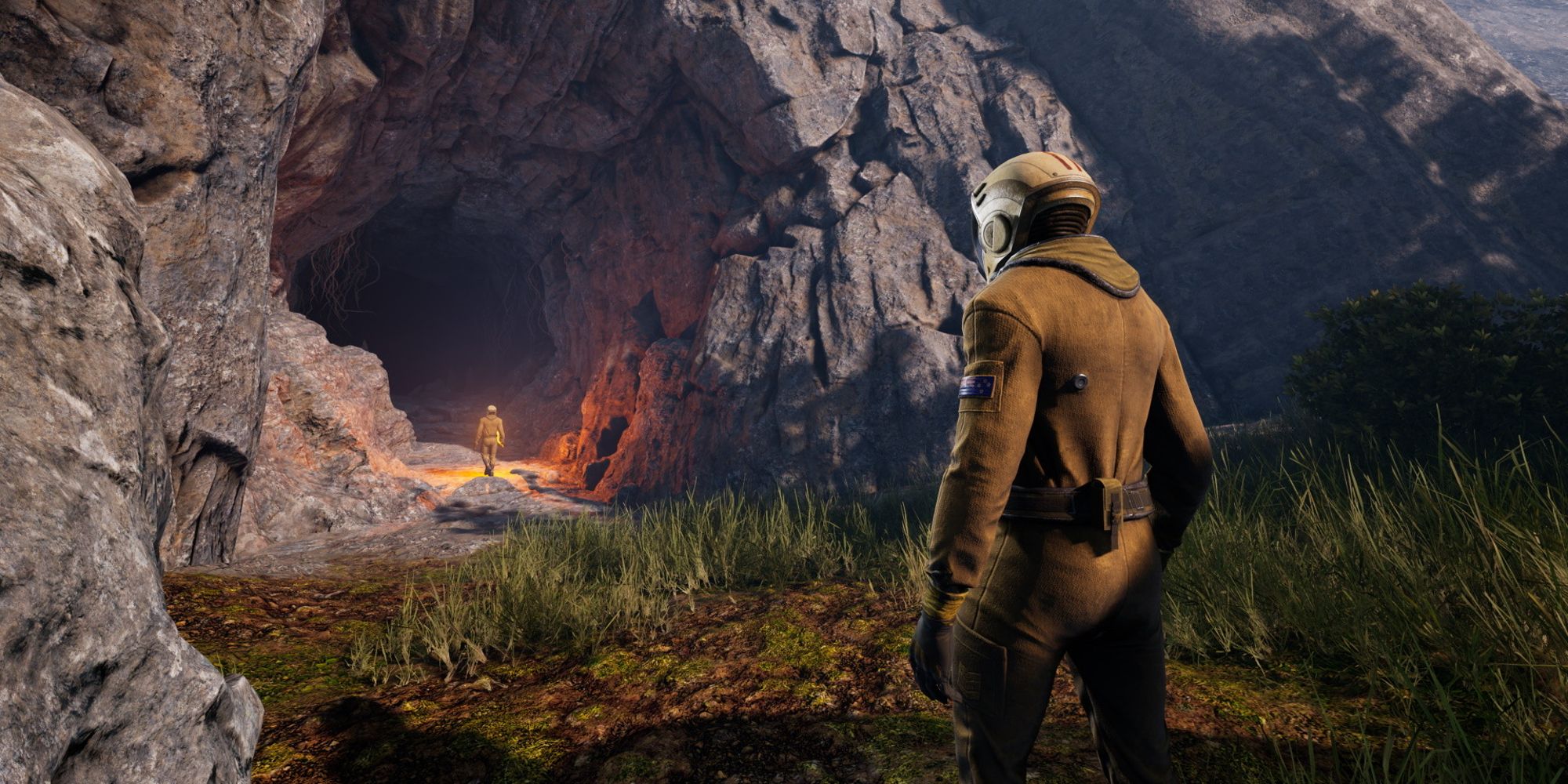 Caves are often found around mountains and cliffs, as well as areas that have a lot of ore and boulders near a ledge. If you are looking for caves, try sticking near these areas. Caves may be sunken into the side of the mountain and not fully visible at first. In the image above, you can see a cave that is completely exposed, but this won't always be the case. Before you set out to cave explore, be prepared to do some searching for hard-to-see caves.
Hidden Caves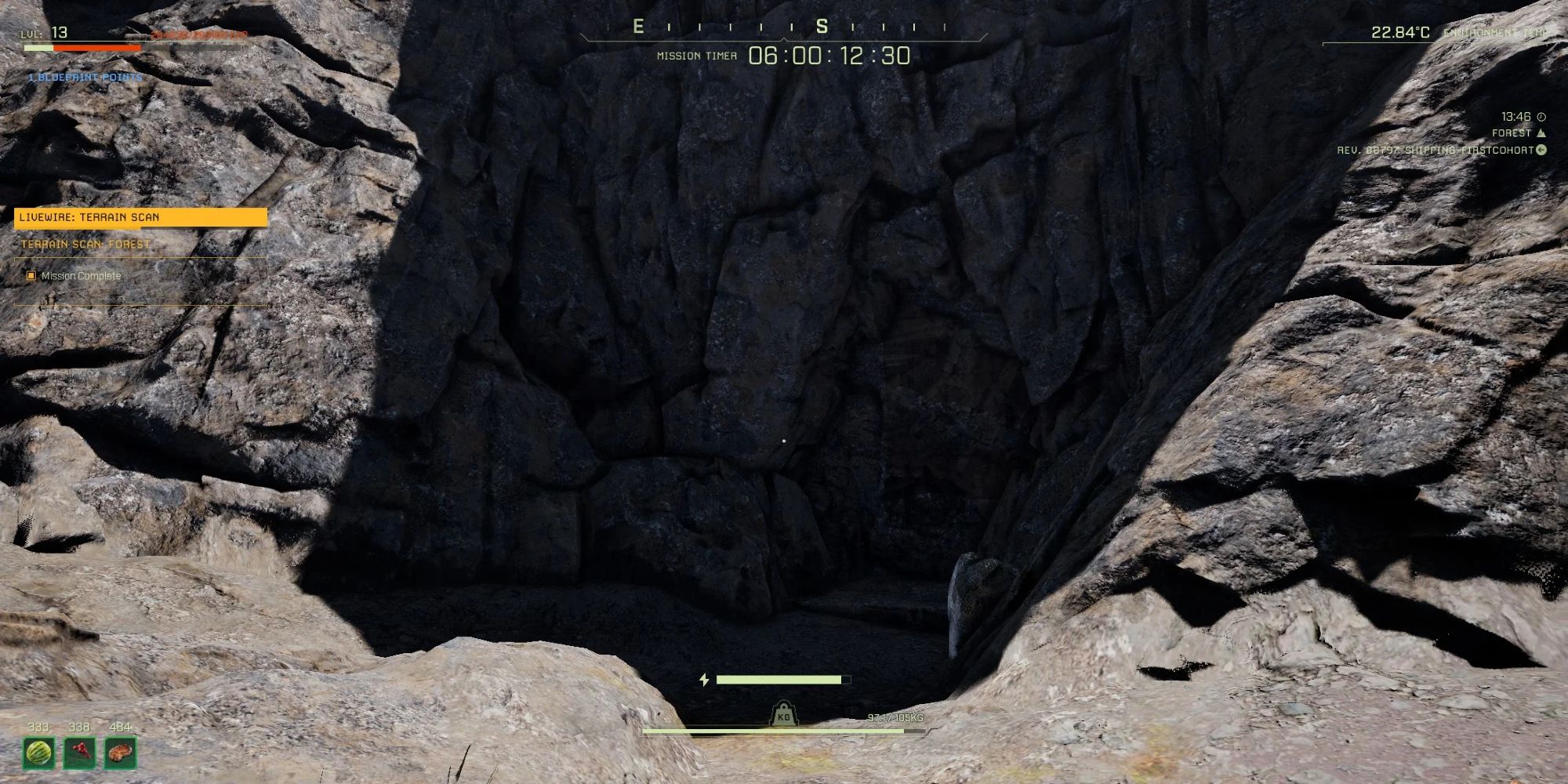 Caves can appear hidden with a breakable wall blocking the entrance. If this is the case, you can simply break the barrier with your pickaxe. With the barrier broken, you can enter the cave and start collecting ore.
Keep an eye out for any suspicious indents in a cliff or mountainside that has a flat rock 'wall' in place of an entrance. This is a giveaway that the wall can be broken, allowing you to destroy it and enter. In the image above, you can see the entrance to a hidden cave that doesn't look as natural as the rock around it.
What To Bring While Caving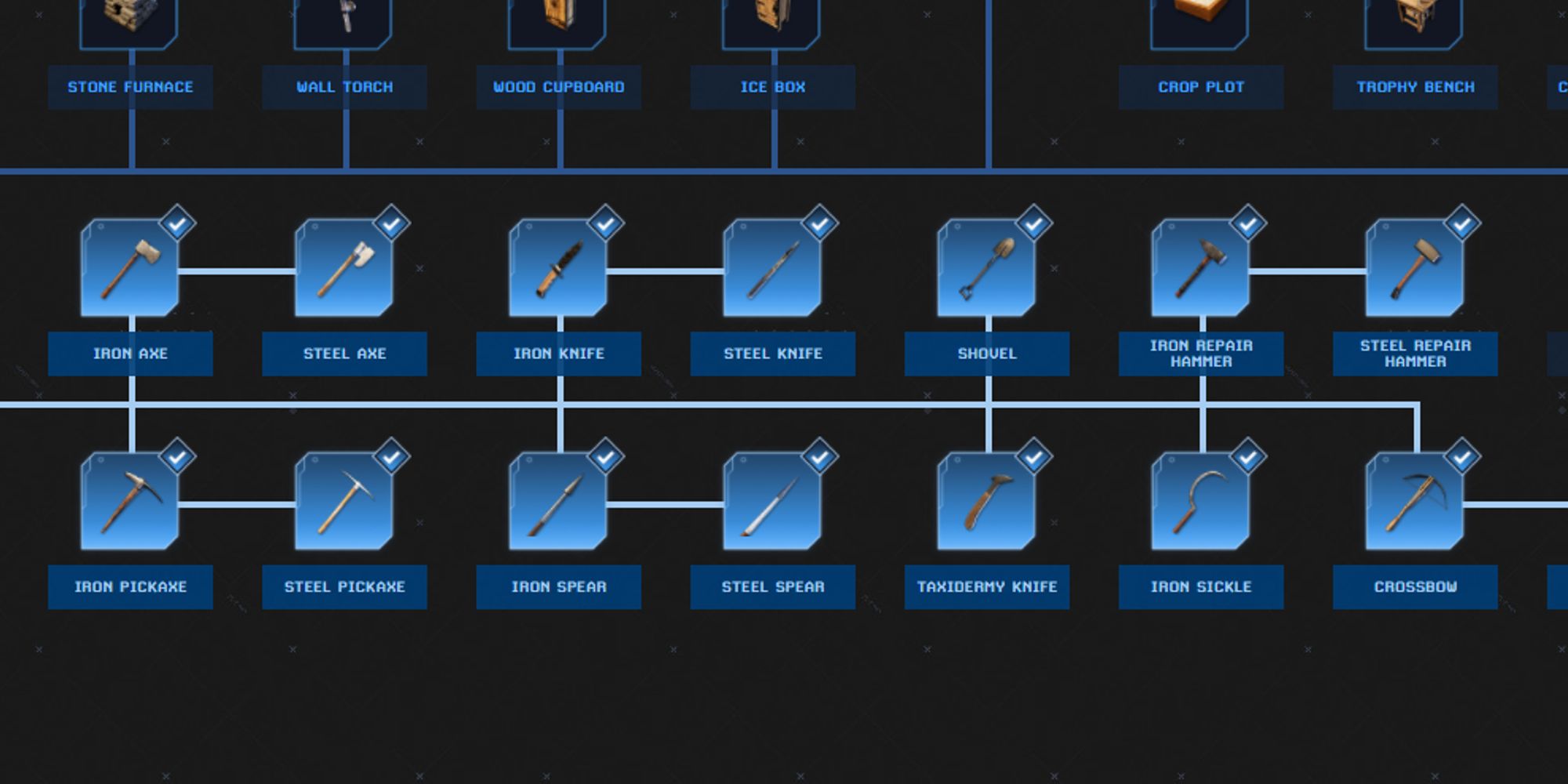 Before going into a cave, you will need to prepare. Let's go over a quick list of items that you should bring while exploring caves. These items will aid you as you explore and can prevent any unfortunate situations.
Food and Water
Spare Oxygen
Bandages
Tools

Pickaxe
Axe
Knife
Bow and Arrows
Torch

Building Materials

Wood
Thatch
Sticks
Bedroll
Campfire

With these materials, you can safely explore a cave and set up a small respawn point with a bedroll. If you spend too long in a cave, you may also develop pneumonia. This is a status effect that will greatly slow down your health and stamina regeneration, as well as decrease the amount of experience that you earn. If you get pneumonia, step out of the cave until it goes away. With access to tier four of the technology tree (level 30), you can also build a dehumidifier to lower your chances of developing pneumonia.

Caves can also hold cave worms; this is a dangerous poison-spitting enemy that can deal a hefty amount of damage. You can repel the poison by building walls and shooting arrows at the worm; for more information, be sure to check out our full guide on killing cave worms.

Possible Cave Locations

Now, let's take a look at all possible cave locations. The column letters will go from top to bottom vertically, while the row numbers will count horizontally. In the image, above, you can see all of the possible cave locations on the map. If a section of the map has an 'X', you can find the cave around any cliffs or mountainsides that are present.

As mentioned above, not all of these caves will be available to you. Access to these caves will be random upon starting a new prospect. Overall, there are still tons of caves, meaning that you won't have to travel too far to find at least one.

Column Letter (Vertical)
Row Number (Horizontal)
A
B
C
D
E
F
G
H
I
J
K
L
M

3
4
5
6
7
8
9
10
11
12
14

M
O
P

That's all there is to know about cave locations in Icarus! Overall, just remember that the caves present will vary each time you arrive on Icarus. Be sure to search for caves early in your prospect and gather materials to aid in your survival.

Source: Read Full Article