Niantic's ticketed Liverpool Safari Zone event issues hidden fees at checkout, and Pokémon GO fans are not happy.
The waterfront event is the first UK-based Safari Zone and offers trainers a paid way to catch some maritime-themed pokemon— including Krabby, Dratini, Chinchou, and Oshawott. When the news was originally released in January, Niantic listed the prices at £12 for the standard pass and £18 for an early access. Fans would also have all-weekend access with the city-explorer pass.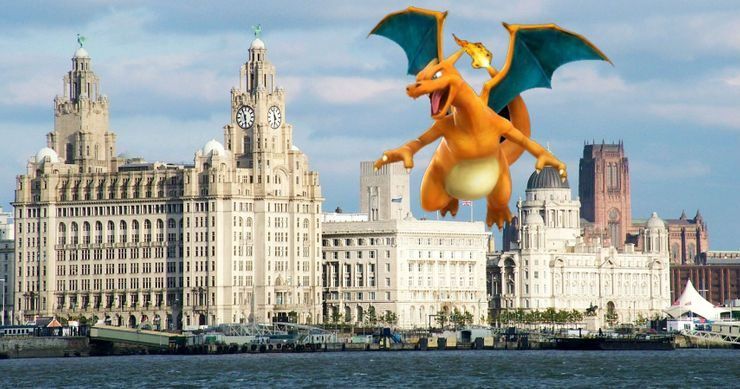 The tickets went on sale at 8 a.m. Thursday morning, and Pokémon Go players were shocked to find sizeable inconsistencies between the advertised price and the price at checkout. Niantic's original listing didn't include a £3/4.20 surcharge for tax and an additional £3 charge for applicable "fees."
This puts the final ticket price for Safari Zone Liverpool at £16 for general admission and £25.20 for the early access pass. This also doesn't include an additional fee for the city-explorer pass.
Fans were understandably displeased with the developer and started to vocalize their concerns almost immediately after the listing went live. In just the first few hours, the UK Advertising Standards Authority (ASA) reported to Eurogamer that they had received nearly 200 complaints regarding the event.
In a statement issued to the site, an ASA spokesperson commented: "We consider the omission of taxes and service charges in the ad a clear problem under our rules. We are in the process of contacting the advertiser so that we can instruct them to amend their misleading advertising."
Niantic has since updated their original price listing to include the necessary fees and taxes. They also took to Twitter to acknowledge their mistake and apologize to the community.
The amended blog post reads, "The ticket pricing is now listed as: '£21.60 for Early Access and £14.4 for General Admission. A £3.6 service fee will be added to each order (up to 4 tickets per order). The City Explorer Pass add-on is £9.60. All prices are inclusive of VAT."
The pricing discrepancy may have left some fans with a bad taste in their mouth, but the event is still scheduled to take place on Friday, April 17th to Sunday, April 19th. The first Safari Zone will be held in Saint Louis on March 27th. The Liverpool event is bookended by the final Safari Zone in Philadelphia on May 8th.
Keep up with the latest Pokémon GO action here.
Source: Read Full Article