Lots of players rely on Steam for all their PC gaming needs. It allows people to view all the games they own in one convenient library. If your family or friends know that you're a fan of video games, it's not unlikely that they'll pick up a Steam gift card (or another kind of redeemable code) to gift you on a birthday, graduation, etc.
Though lots of people find money (or some variation, like a gift card) to be a lame gift, since they believe it doesn't show as much care and thought, others love receiving money so that they can pick out what they truly want, instead of winding up with stuff they like but don't love. This guide will walk you through the process of redeeming that Steam code so that you can start gaming right away.
Step One: Find Your Wallet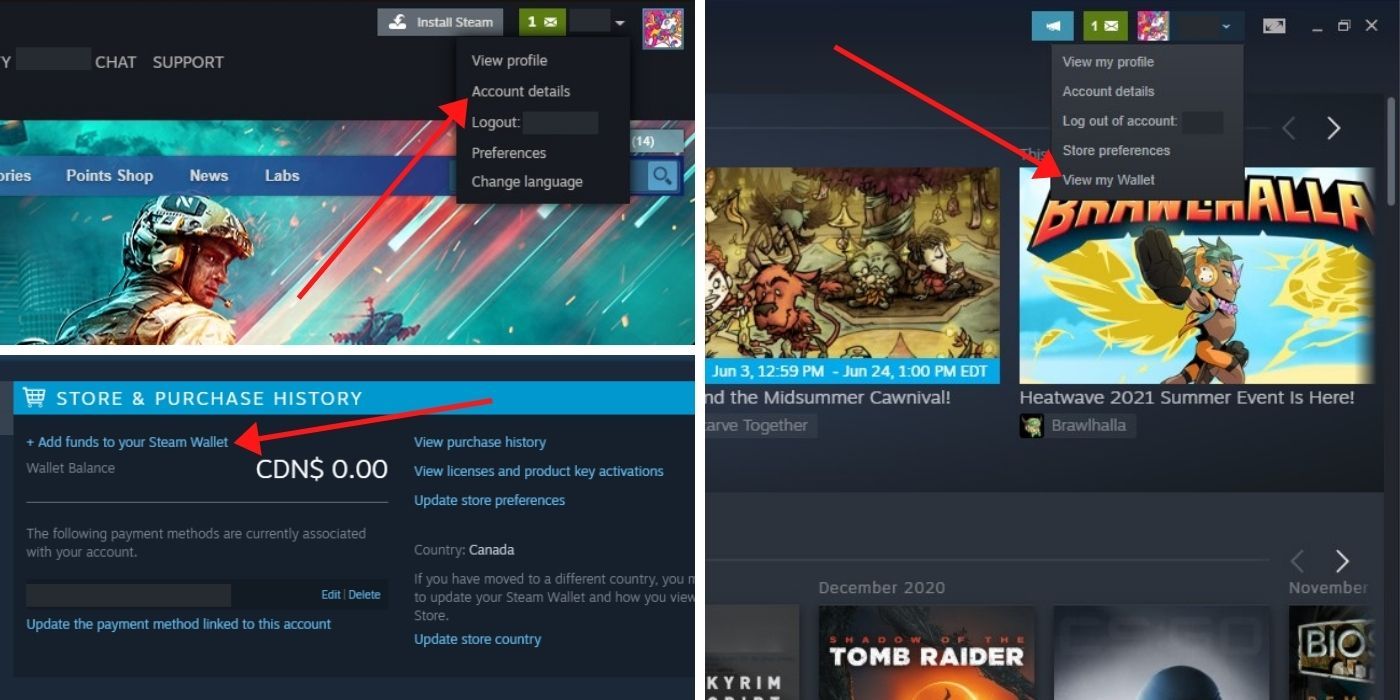 On The Client
If you use the Steam client, which can be downloaded onto your computer and is used to run games, you'll be able to reach your wallet immediately after booting it up. In the top right of the client, click on your username and choose "View My Wallet" from the drop-down menu.
On The Website
If you're on the Steam website in a browser, you'll need to take a small extra step. To start, click on your username in the top right. From the menu that appears, choose the "Account details" option. This will bring you to another page and at the top of it there will be a subheading that reads "Store & Purchase History." Just under this, there's a link entitled "+ Add funds to your Steam Wallet" that you should select.
Step Two: Reach The Code Redemption Page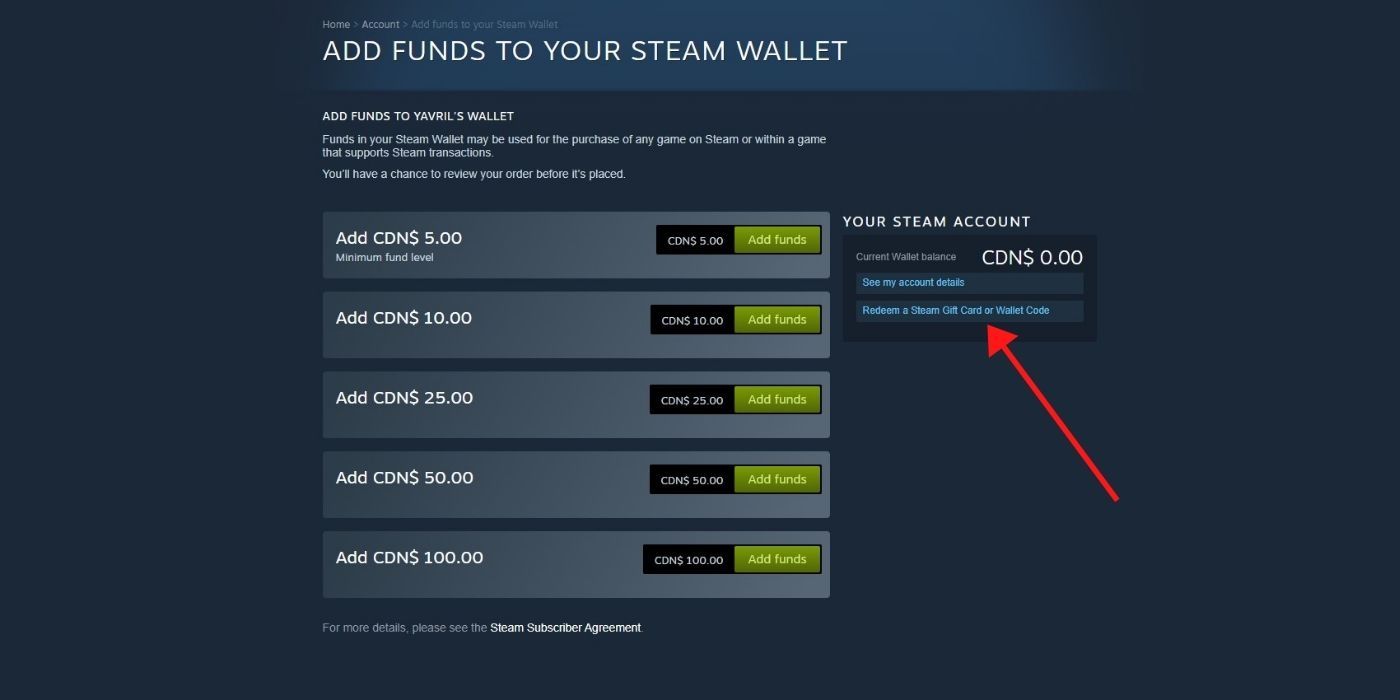 From this point onwards, the Steam Client and the website are nearly identical. The page you reach will be entitled "Add Funds To Your Steam Wallet." This page allows you to add money to your Steam account with your own card information. To use your code, look at the left-hand menu and select "Redeem a Steam Gift Card or Wallet Code."
Step Three: Enter Your Code
The next page is self-explanatory; there's a textbox where you can enter the code you received. If you're confused for any reason, this page also includes a link to an FAQ page where Steam answers common questions and concerns about the Steam Wallet and its codes.
When you're ready, simply enter your code and hit continue! The funds will immediately be added to your account. If you were sent currency from a foreign country, it will be converted by Steam into whatever currency your Wallet is using.
In the rare circumstance that you are having trouble – like, perhaps your money hasn't appeared in your Steam Wallet yet – and the FAQ didn't provide any answers, Steam requests that you contact them via help.steampowered.com.
Source: Read Full Article