Adaptive Controllers have opened up the world of gaming to physically-disabled gamers who find it challenging to operate regular controllers. For example, Microsoft's Adaptive Controller for Xbox allowed a young player to indulge in Animal Crossing earlier this year. Now, Japanese manufacturer Hori has created the Nintendo Switch's first accessibility controller, that is limited to Japan for the time being.
Hori introduced the Nintendo-licensed "Hori Flex" with a Nintendo Switch and joystick interface. The hardware has multiple inputs allowing connection to a Switch or Windows PC, and has six different configurations that can be tailored using the system's remapping app. Within Japan, the controller retails at around $230. This will be the second device of its kind that Nintendo has licensed, the first being PDG's 2003 Team Xtreme Switch Box – an interface designed to work with any of Nintendo's game consoles.
Related: New Hori Switch Fighting Command Controller Will Bring Your Combo Game To The Next Level
The Hori Flex will primarily connect to the Nintendo Switch or PC, however other consoles could be connected with a Titan adapter. According to a blog post, basic accessibility switches and USB joysticks may also be able to be attached. The same post also referenced Eye Gaze Games – a website featuring free games for physically disabled gamers – which the controller could access via special software.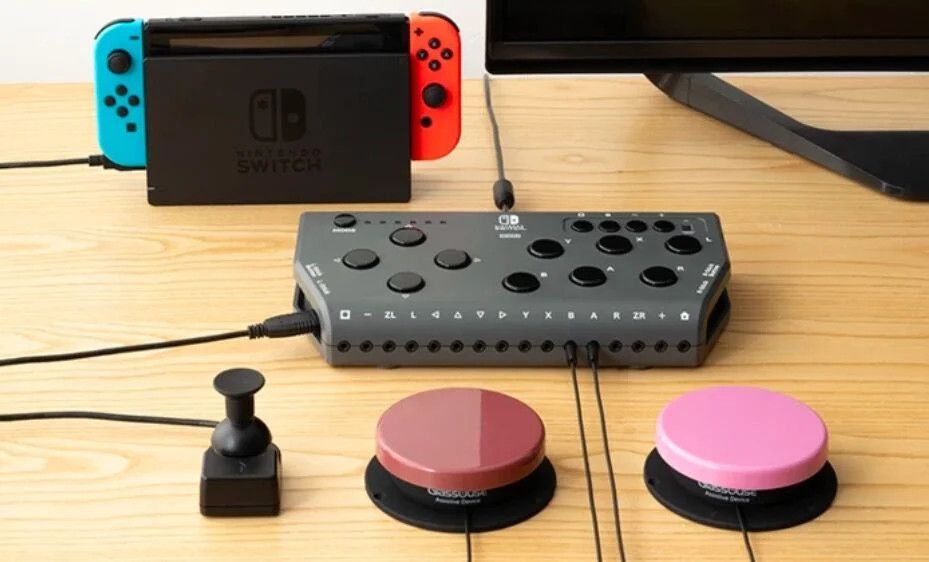 Hori has been building unique controllers for alternative play during the last 25 years. Its mission is to "enhance your gaming experience" by way of unique innovation and ergonomic design. The company has offered gamers with physical restrictions the chance to play via alternate methods. Hori created the Super Robot Wars Controller, designed for one-handed play – and the Hori Fighting Stick 2, modified by Namco in 2002. Hori also built the Separate Controller which enabled play with split controls designed with comfort in mind.
TheGamer reviewed Hori's Split Pad Pro at the start of the year, which we marked as a comfortable and customizable success. Recently, we also got our hands on Hori's Fighting Commander controller – designed for retro games (specifically the fighting kind) – which proved to be incredibly versatile. Hori also has a line of Animal Crossing: New Horizons-themed accessories for the Nintendo Switch that sports a lovely, practical design.
Source: Read Full Article