Live out your Hogwarts dreams in an aesthetically pleasing 32-bit top-down world in Witchbrook, an upcoming new life simulator RPG from Chucklefish.
From the publishers of adorable life simulator Stardew Valley, Witchbrook allows players to take on the role of a young student at the magic school, à la Harry Potter-style. Through taking various magic courses, engaging in special school activities, and meeting new people, the player can discover who they truly are and grow towards their full potential. Much like Stardew Valley, Witchbrook will offer an aesthetically pleasing and relaxing experience for all players, who can create their own unique journey and experience while playing.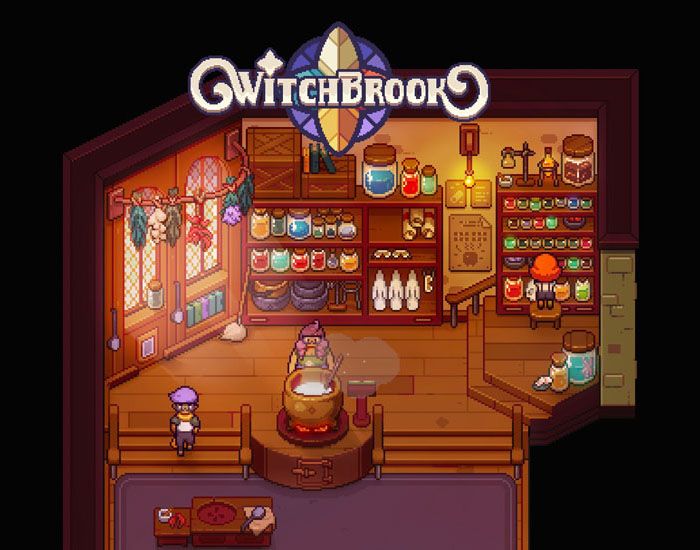 The game will also offer a seasonal experience to fully immerse players in the unique environment and setting. Witchbrook will feature a day and night cycle, as well as seasonal events like Christmas and Halloween. For those who are familiar with Stardew Valley, they'll know just how seasons can seriously affect gameplay.
Minigames are also a huge component of Witchbrook. Chucklefish hasn't released too many specific details about minigames, but some ideas they've thrown out included broom racing, casino games, wizard chess, card games and more. Of course, magic will be a huge component of all these activities as well.
In addition to the number of social and life activities the game has to offer, Witchbrook will feature a vast cast of characters to befriend and get to know.
Unfortunately, no release date or gaming console platforms have been announced for Witchbrook. However, given Chucklefish's history with past releases, it is likely there will be ports for the Nintendo Switch and Steam.
Source: Read Full Article