Hitman 3's May roadmap has pushed forward Ambrose Island's release date to July, although it also revealed that its Freelancer mode has been delayed into the second half of 2022.
Last year, IO Interactive revealed Hitman 3's second-year roadmap, which included a new map being added to the game and a brand new mode called Freelancer that introduces some roguelike elements to the game, switches up how campaign missions work, and gives Agent 47 a customisable safehouse that he can operate from.
IO Interactive previously said that Freelancer would be coming in the first half of 2022, but it's now pushing it back to the second half of the year instead. A new roadmap posted on its website highlights the mode's delay and gives a few reasons as to why. IO said, "We've concluded the main campaign with Hitman 3, but the world has so much more to offer and we didn't feel as though we'd quite achieved everything we wanted to with Agent 47 in this trilogy. In short, this mode is quite expansive and involving. It's built for players that want to dive deeper into what a Hitman game can be and for that reason, we've decided to give it more time."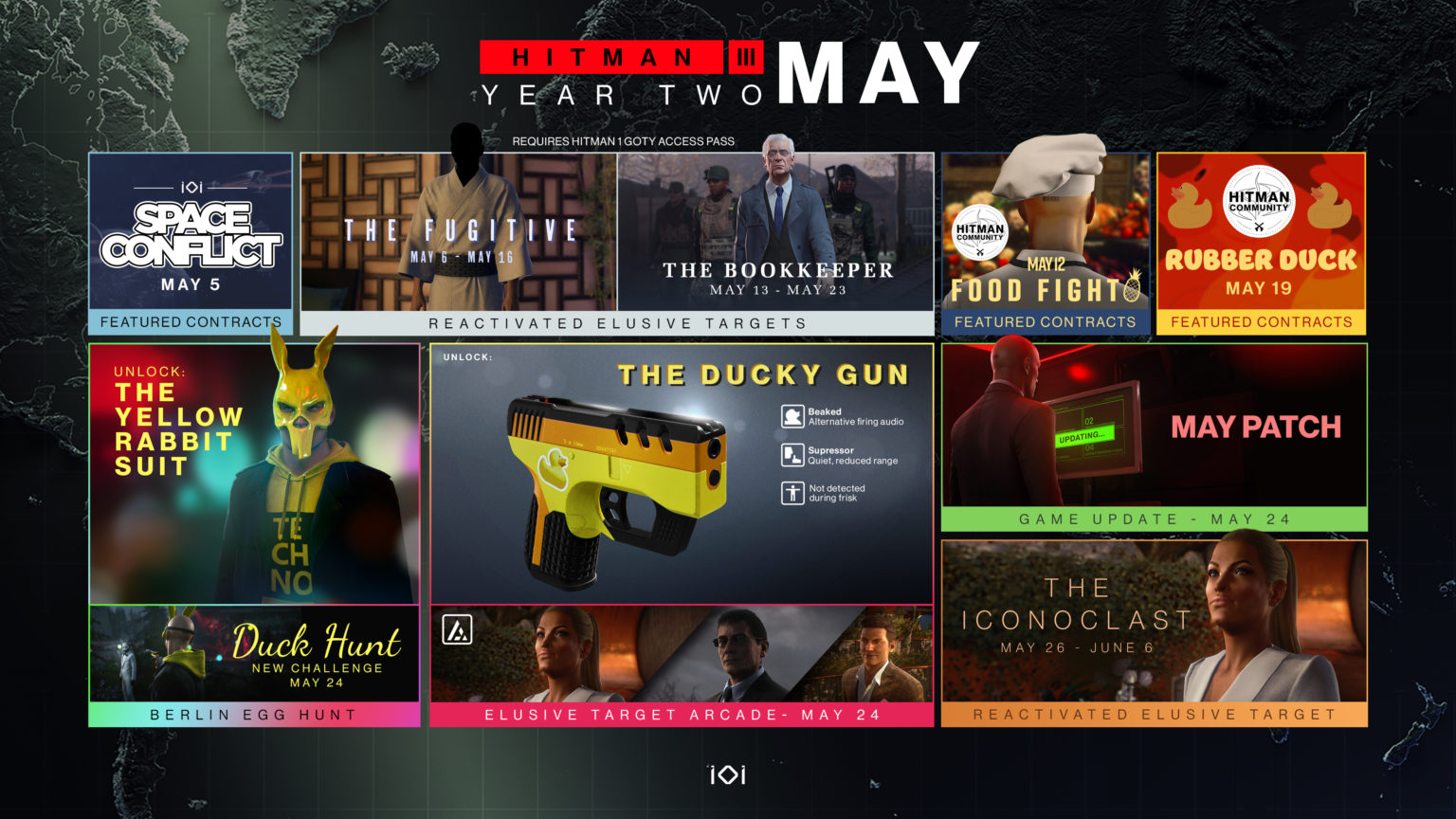 IO confirmed that playtesting for the mode is ongoing and that it's received positive feedback so far. It also admitted that it was a "luxurious decision" to be able to delay the Freelancer mode, attributing it to the fact that Hitman 3 was so successful and saying that it appreciated the extra time it's been afforded.
It's not all bad news though, as IO Interactive has balanced the scales a bit by bringing forward the release date of the new map coming to the game, now named Ambrose Island. The map will now launch in July and will take place before the events of the main game. IO also shared a new look at the map, which is (sadly) giving me some major Santa Fortuna vibes with a clear military presence and island setting.
Source: Read Full Article