IO Interactive addressed the recent Hitman 3 launch on Steam, which turned out to be a letdown for some players. To make your journey through the world of assassination more pleasant, the developer has granted a free upgrade for everyone who purchases the game over the next three weeks.
Hitman 3 arrived on Steam only a week ago after being a one-year exclusive offer at Epic Games Stores. While the usual story is for fans to be pleased about it, the community met the release with mixed feelings and user scores, as the game is listed at full price with no discounts. It even got a higher price tag than expected, with a corresponding change on EGS as well.
Today, the studio reacted to the fan disappointment by saying it doesn't like that the "Steam community is beginning their Hitman 3 journey in this way." To compensate for a clouded launch, IO Interactive has granted a free upgrade to those who have already bought the game on Steam or anyone who buys it until February 19, 2022.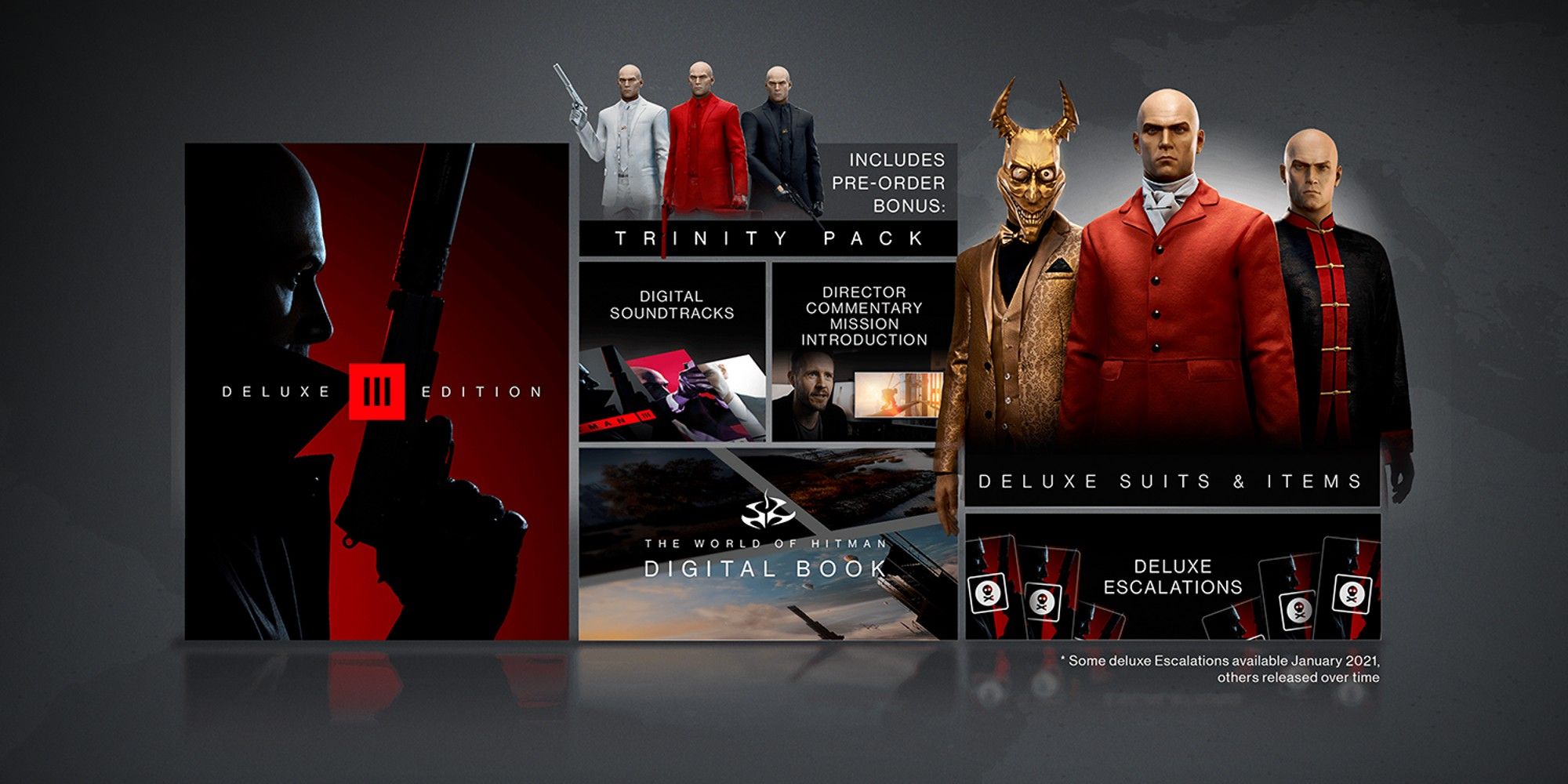 If you own the Standard Edition, you'll get an upgrade to Deluxe Edition (includes six Escalation Contracts with extra suits and items) at no extra cost. If you already own the Deluxe Edition, or Hitman Trilogy bundle, you will get a free upgrade to the Seven Deadly Sins Collection (includes a seven-part content expansion).
The process will automatically begin via Steam entitlements starting today, January 27. All you have to do is to launch your Steam copy of Hitman 3 and wait until it downloads all the promised goodies.
In the blog post, the devs also said that the "launch on Steam didn't go as planned" and the team "didn't meet their own expectations of a launch experience." It seems that the company won't reconsider the current Hitman 3 pricing policy on PC, despite some hopes for the price tag to go down.
At the time of writing, Hitman 3 stands at 55% positive user reviews on Steam. Perhaps, the free upgrades will finally make upset players change their minds and judge the game for what it is and not for its price label.
Source: Read Full Article