Squanch Games, the developer behind the upcoming High on Life, already has plans for the first-person shooter's post-launch content.
Speaking to TheGamer over at Gamescom this week, High on Life executive producer Matty Studivan revealed that the team is already brainstorming ideas for DLC, updates, and more. Post-launch content will range from typical bug fixes to additional material that didn't make the cut in the vanilla game.
Speaking to us over at Gamescom this Thursday, Matty Studivan opened up about what we can expect from High on Life after its launch.
"The biggest thing for us is we want to make sure that we're supporting the game after launch for a long time, with bug fixing, and [adding] content that we couldn't get in", Studivan said. "[We're] thinking about DLC, as always.
"With Trover, we supported it for a long time and that really paid off as a studio. And so I think we want to do the same with High on Life."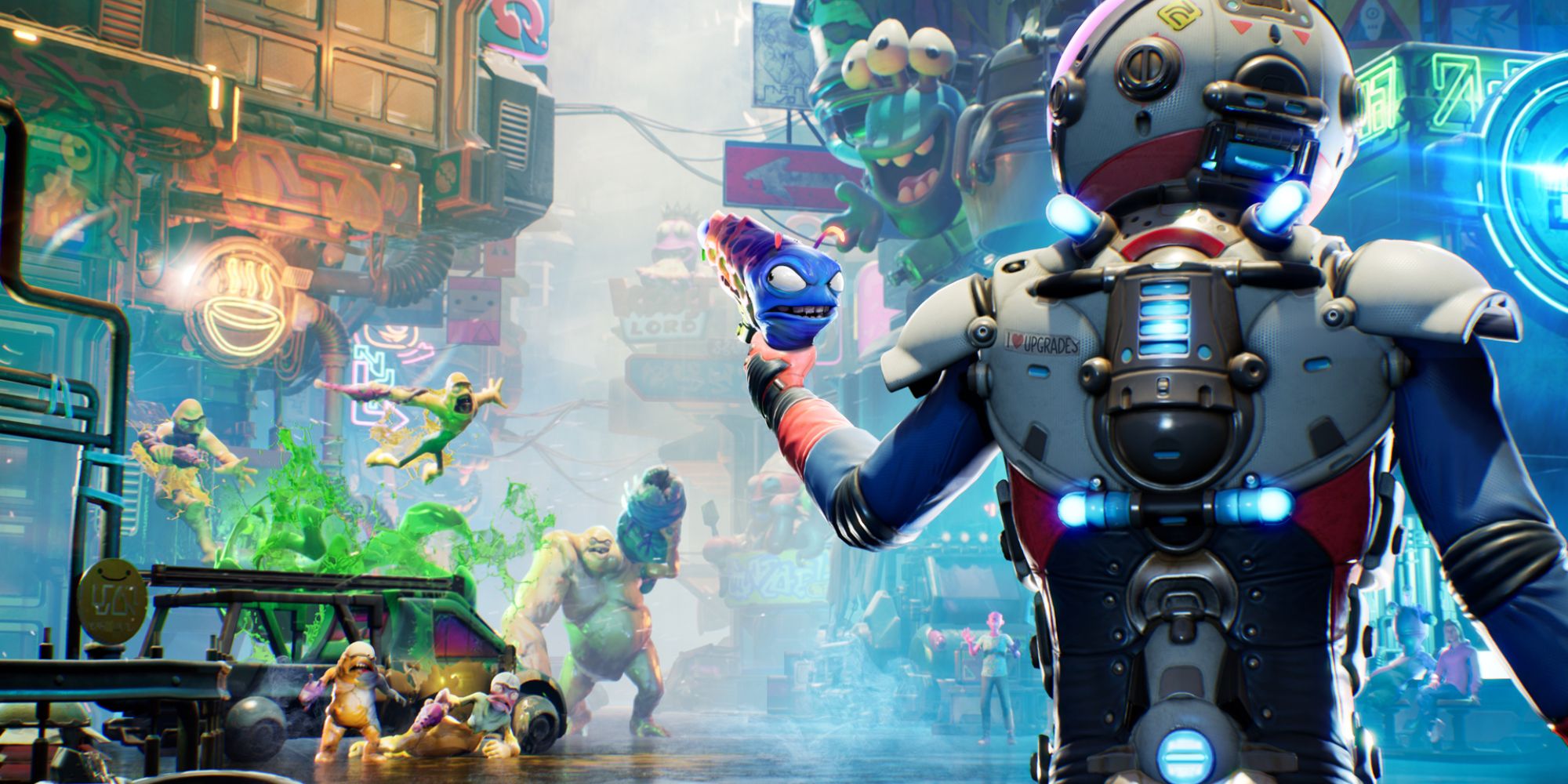 High on Life is set to launch December 13, having been pushed back from its original release date of October 2022. This delay was reportedly made in order to fix more bugs, but also has the added benefit of giving it some more breathing room between big hitters such as God of War: Ragnarok and Sonic Frontiers.
Studivan didn't give us a timeframe on when we can expect the DLC after launch, but with ideas already being ironed out, it seems likely that Squanch Games is banking on High on Life being a success. The Gamescom demo did admittedly divide opinions online, with not everyone loving the game's very Rick & Morty-esque humour, so it remains to be seen if this is enough to give Justin Roiland a big gaming win to match his television endeavours.
High on Life will release December 13. It will be available exclusively on PC and Xbox, and will be coming to Xbox Game Pass from day one.
Source: Read Full Article