Neither Kratos nor a random person walking up on stage during the presentation could prevent Elden Ring from being dubbed Game of the Year at Thursday's Game Awards. During Hidetaka Miyazaki's acceptance speech, the Elden Ring director revealed the team behind the game still has a lot more it wants to do, potentially hinting at more DLC in the future.
Although it has been ten months since Elden Ring launched, its players remain adamant the game will be getting more content in the future, and now Miyazaki appears to have confirmed that. That's on top of the first official expansion the game received earlier this week. Discovered by dataminers earlier this year, Elden Ring finally got its free Colosseum update allowing players to battle one another in three different arenas dotted around The Lands Between.
There may well be more story to be told in Elden Ring, though. Not only because Miyazaki has now hinted at as much, but also because that's standard practice for FromSoftware's Souls games. The Dark Souls trilogy and Bloodborne all got additional content, so it stands to reason that Elden Ring, which has proved more popular than anything the studio has ever done before, would follow in the same footsteps.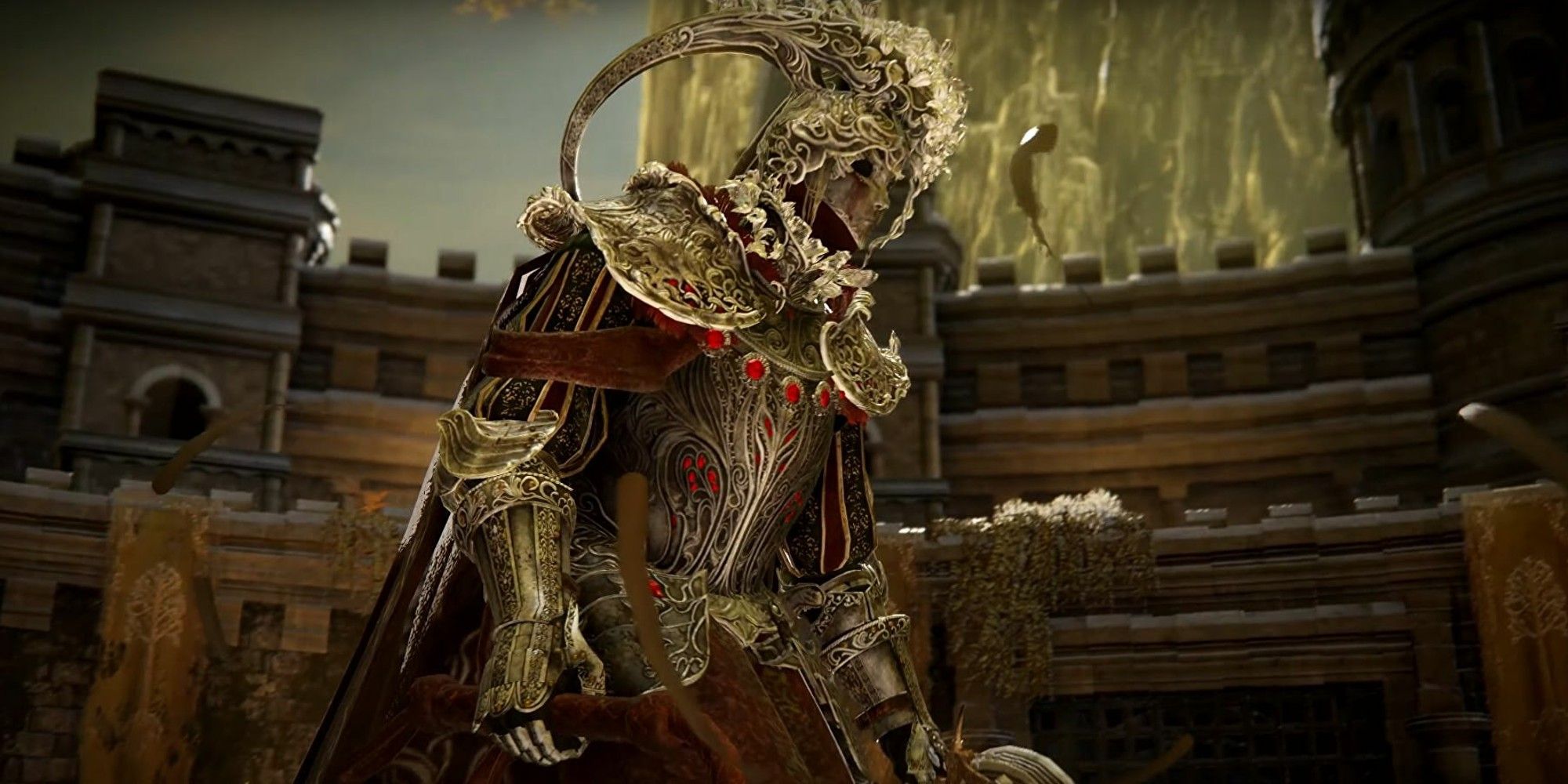 While story DLC seems likely, there is a chance the more Miyazaki was referring to is Elden Ring spilling over into other media. Shortly after it launched, Bandai Namco suggested Elden Ring would become a title that will go beyond the game itself. Considering the popularity of adapting video games into movies and TV shows as of late, it stands to reason a game as big as Elden Ring would get the same treatment.
Whether DLC, a TV adaptation, or both, it's going to be a busy few months for FromSoftware. Rumored to be in the works for a while, the very first trailer for Armored Core 6 made its debut, also revealing it is currently slated to launch at some point in 2023. It will have been 11 years since Armored Core 5 should it launch on time.
Source: Read Full Article