Spaceship salvaging game Hardspace: Shipbreaker recently added its Business Is Booming update, which power drills in the new Javelin Class starship, the new Demo Charge tool, the reworked Tool Durability system, and a host of bug fixes and Quality of Life improvements. The update also comes with a new update trailer and a limited-time Steam Early Access 30% discount.
ICYMI, Hardspace: Shipbreaker is a sandbox spaceship salvaging and deconstruction simulator from developer Blackbird Interactive and publisher Focus Home Interactive. As an employee of the LYNX Corporation, you're a blue-collar shipbreaker, affectionately known as a cutter, tasked with the job of buying the salvaging rights to derelict spaceships, and slicing them into a million pieces, and selling anything and everything of value. To show the care and importance LYNX places on you and your job, they equip you with the latest top-tier tech, including all the salvaging and safety tools you need to work towards paying off your astronomical debt.
The Business Is Booming update drifts in a new class of derelict spaceship ready to be sliced and diced – the Helix Industries Javelin-Class starship. According to the official announcement, these decommissioned ships "leverage a system of highly-modular radial segments in their construction, providing for a large variety of sizes and functions." On the outside, the Javelin's feature "many externally exposed components and subsystems" that, while looking as if they can be easily removed, require you to first become "familiar with the Javelin's network of external support structures."
But don't worry too much, cutter, LYNX wouldn't assign you to a new, more difficult task without also providing you with new and better tools for the job. The update also allows you access to the Demo Charge tool, explosive devices that can be placed on surfaces for precision deconstruction. Multiple Demo Charges can be linked together to daisy-chain a cut across a large area, and can be detonated remotely from a safe distance. Just be warned that placed Demo Charges have to be manually disarmed, and they are known to have a rather delicate disarming mechanism.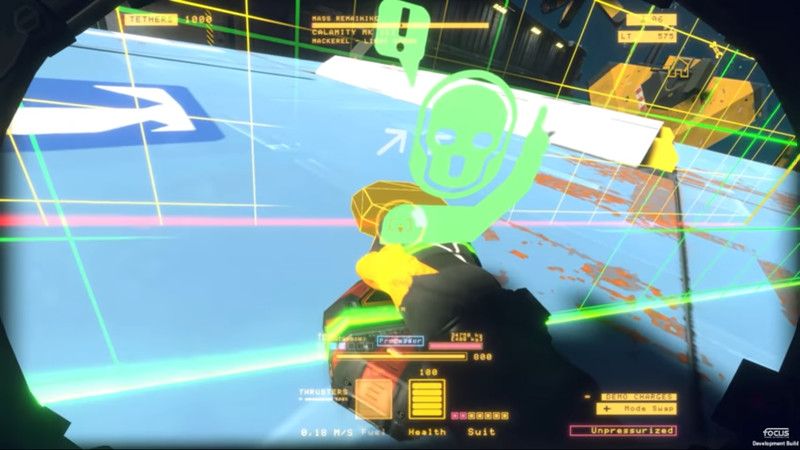 The full patch notes detail all the changes and improvements, including the improved Tool Durability system and numerous bug and QoL fixes. Hardspace: Shipbreaker's 30% discount is active until January 5, 2021, and includes the base game ($17.49) and the base game plus OST bundle ($22.93).
Source: Read Full Article