Season 7 of Halo: The Master Chief Collection brought with it a number of things, including a suite of official modding tools. While this was a welcomed addition by a number of players and modders, it seems that the tools released as part of the June 23 update have broken a number of already existing mods.
As reported by PCGamesN, a quick scroll through NexusMods results in a whole host of fan-made mods being listed as "broken". It's unclear exactly how the addition of the official mod tools has broken the earlier ones, but it seems that some of them may have to be completely remade.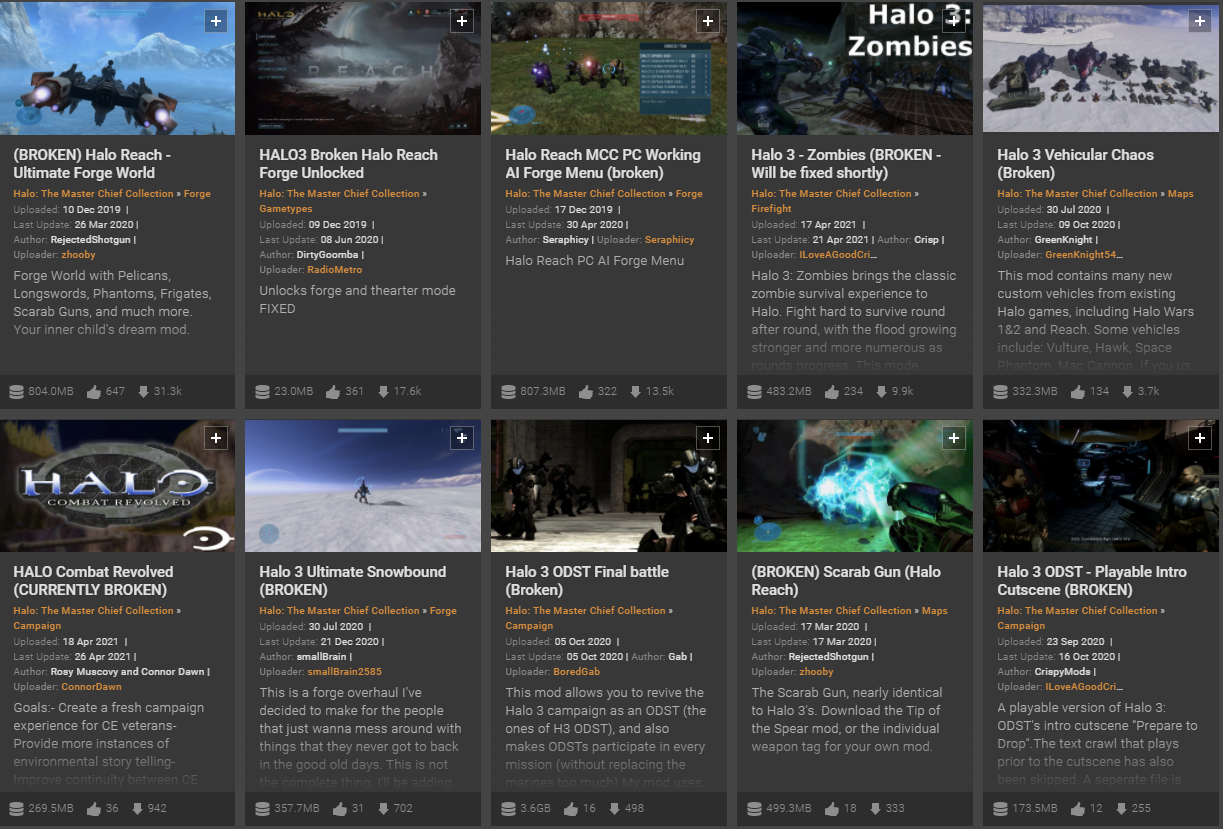 343 Industries showcased these tools last week. They are free to download on Steam and don't even require you to have installed the Master Chief Collection to be able to use them. Guerilla is a tool used to modify game content files called "tags". AI, bipeds, textures, all have tags and can be updated and altered using this program. Sapien is a world editor that allows you to populate a level with weapons, vehicles, enemies, etc. And Tool lets you make command-line-only actions such as importing source content to tag files or building map files.
Additionally, Standalone is a developer build of the game. It uses tag files instead of completed cache files to give you a preview of your mod running, without the need to compile. However, this only works in single player as of yet.
A few more changes may be headed to the Master Chief Collection as Halo producer and former pro Halo player, Sean Swidersky briefly mentioned in a video that 343 Industries may be investigating the idea of increasing Halo: The Master Chief Collection player count to maybe lobbies of 40 or 60.
However, Swidersky was quick to caution everyone that this is still an investigation and may not necessarily come to fruition. The developers have to take into account performance and whether consoles would be able to handle that many players.
With Halo Infinite's multiplayer mode being free to play, we may be about to see a whole host of changes coming to the series' online presence.
Source: Read Full Article