If you're lucky, the impound lot won't necessarily be one of your most frequented locations in GTA Online. However, it's pretty much inevitable that, at some point, you'll need to visit the lot to get your vehicle out of police custody (be it through legal means or otherwise).
It's not the easiest location to find in the sprawling city of Los Santos – at least until you're able to learn the lay of the land. So, here is exactly where you can find the impound lot in GTA Online.
Impound Lot Location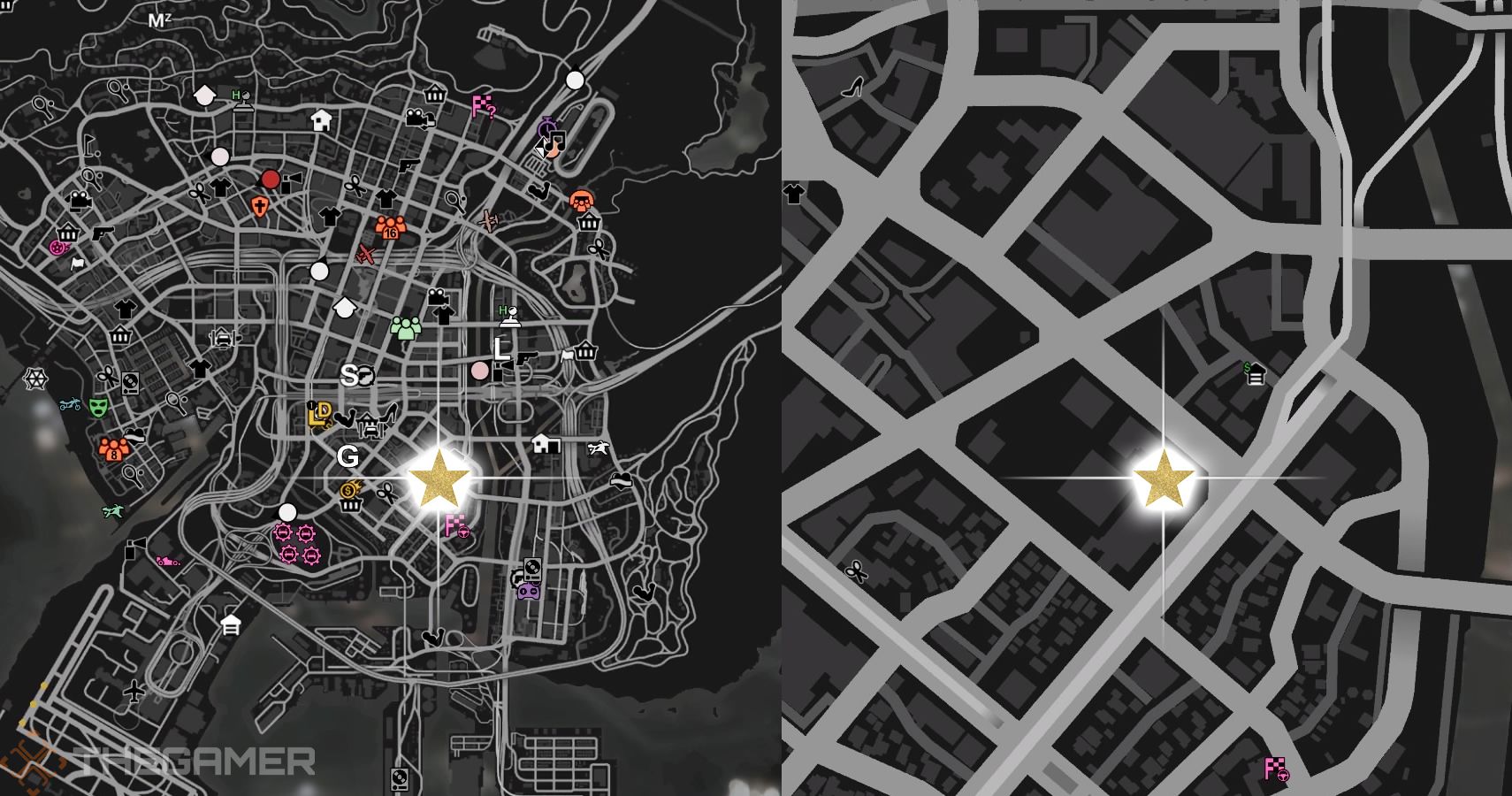 The impound lot is on Roy Lowenstein Blvd., which is located in the warehouse-laden Rancho district of Los Santos – an area that really doesn't feature any high rise buildings or other highly-discernable structures. Thankfully, the lot does happen to sit right next to one of the taller buildings in the area – a brick-red _-level parking garage.
The impound lot is in close proximity to a rather memorable gas station, so if you're able to see that, you are in the right spot. Be careful though. This particular gas station happens to be one of the more popular ones in the game, so you'll want to be wary of other players in the area who might be out to give you a hard time as you're securing your vehicle.
The above-ground train tracks will be one of your final indications of knowing you're in the right place, as the track run right through the intersection in from of the lot.
Getting Your Vehicle
There are two ways of obtaining your impounded vehicle: paying the impound fee or stealing the vehicle outright. One of these choices is easily more popular (and fun) than the other, but we'll break down both options nonetheless.
Paying the Impound Fee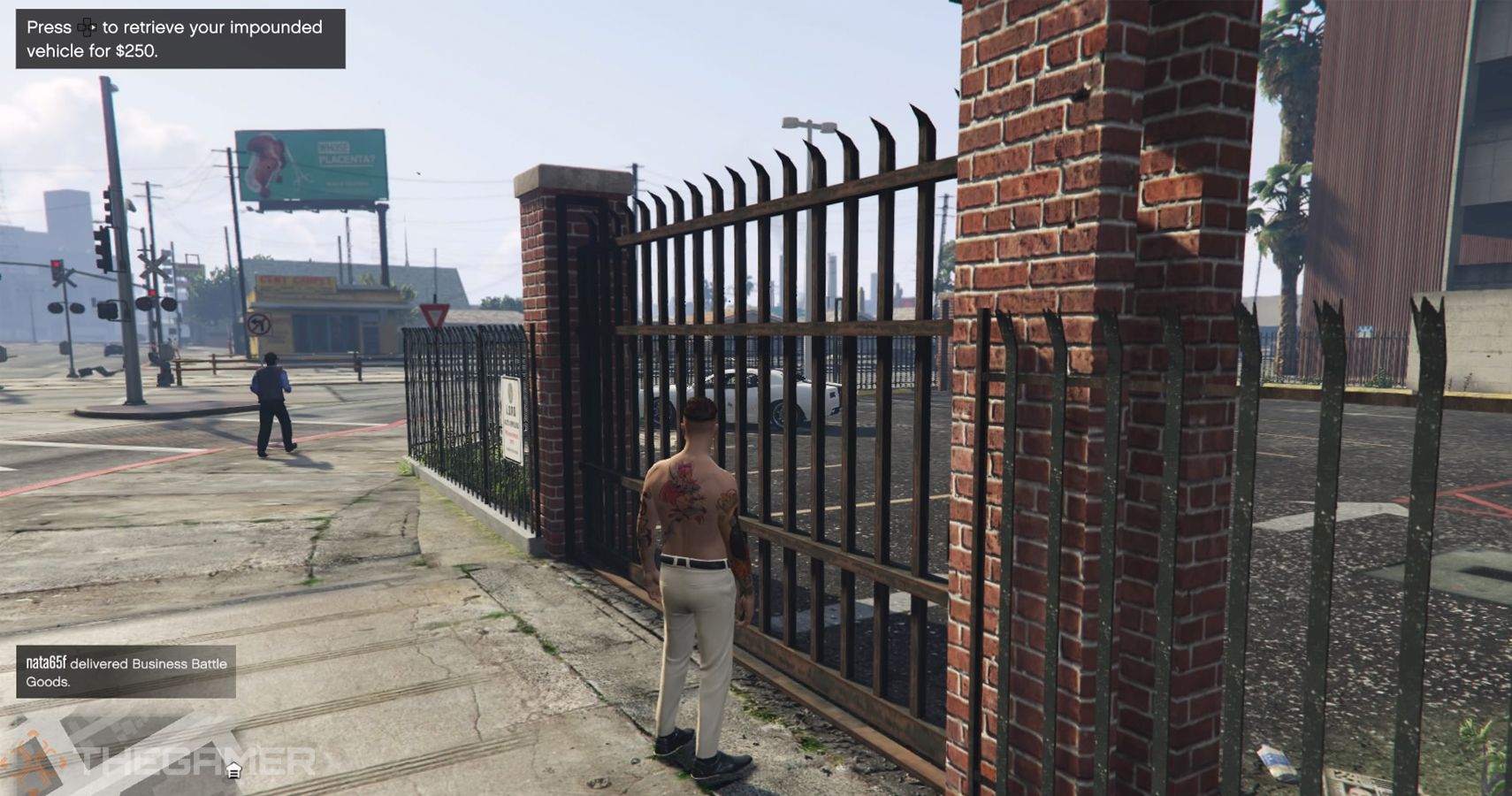 Paying the fee for your car being impounded is simple enough. Just walk up to the gate and select the option on the D-pad to pay the fee of $GTA250. You'll be granted access to the lot, allowing you to hop into your car and drive away scot-free, just with a little less cash in your pocket.
Stealing Back Your Vehicle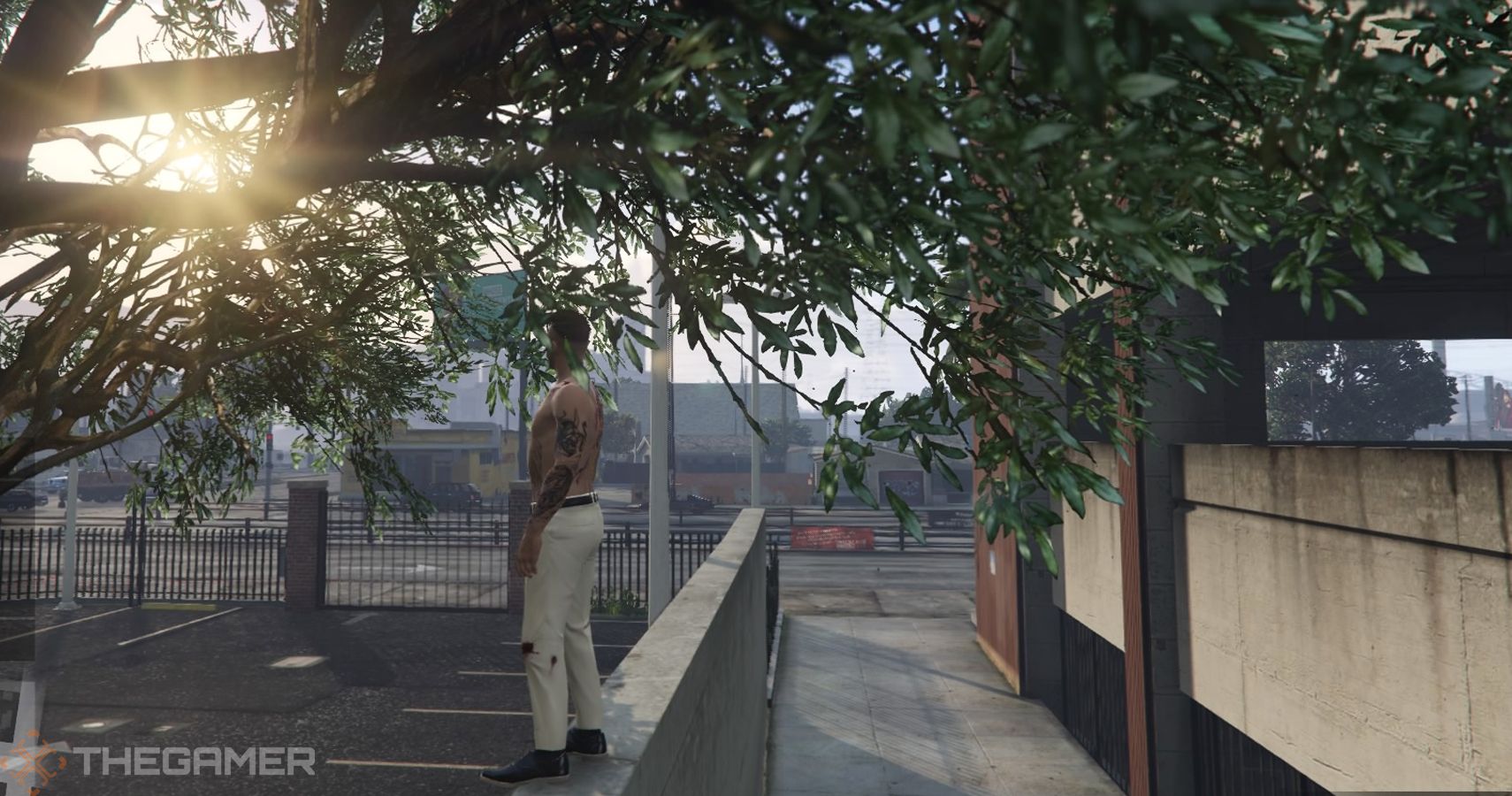 It wouldn't be a Grand Theft Auto game if you weren't allowed to just steal back your impounded vehicle. There are plenty of ways to actually get into the lot – parachuting in from the sky is a personal favorite – but the easiest way on foot is to make your way to the ramp alleyway between the impound lot and the parking garage. Run up to the part of the wall where your character can hoist themselves up and over, resulting in them ending up inside the gated lot. From there, it's a mad dash to your vehicle as the cops open fire on you. Once behind the wheel, drive up to the gate, which will automatically open for you (for some reason), allowing you to speed away from the scene. You'll need to lose your star rating before you can relax, but assuming you're able to escape, you and your vehicle can live to see another day. Until the next time you get incarcerated, that is.
Next: Rumor: GTA Online Datamining Points To Red Dead Redemption 2's Rage Engine For GTA 5 Next-Gen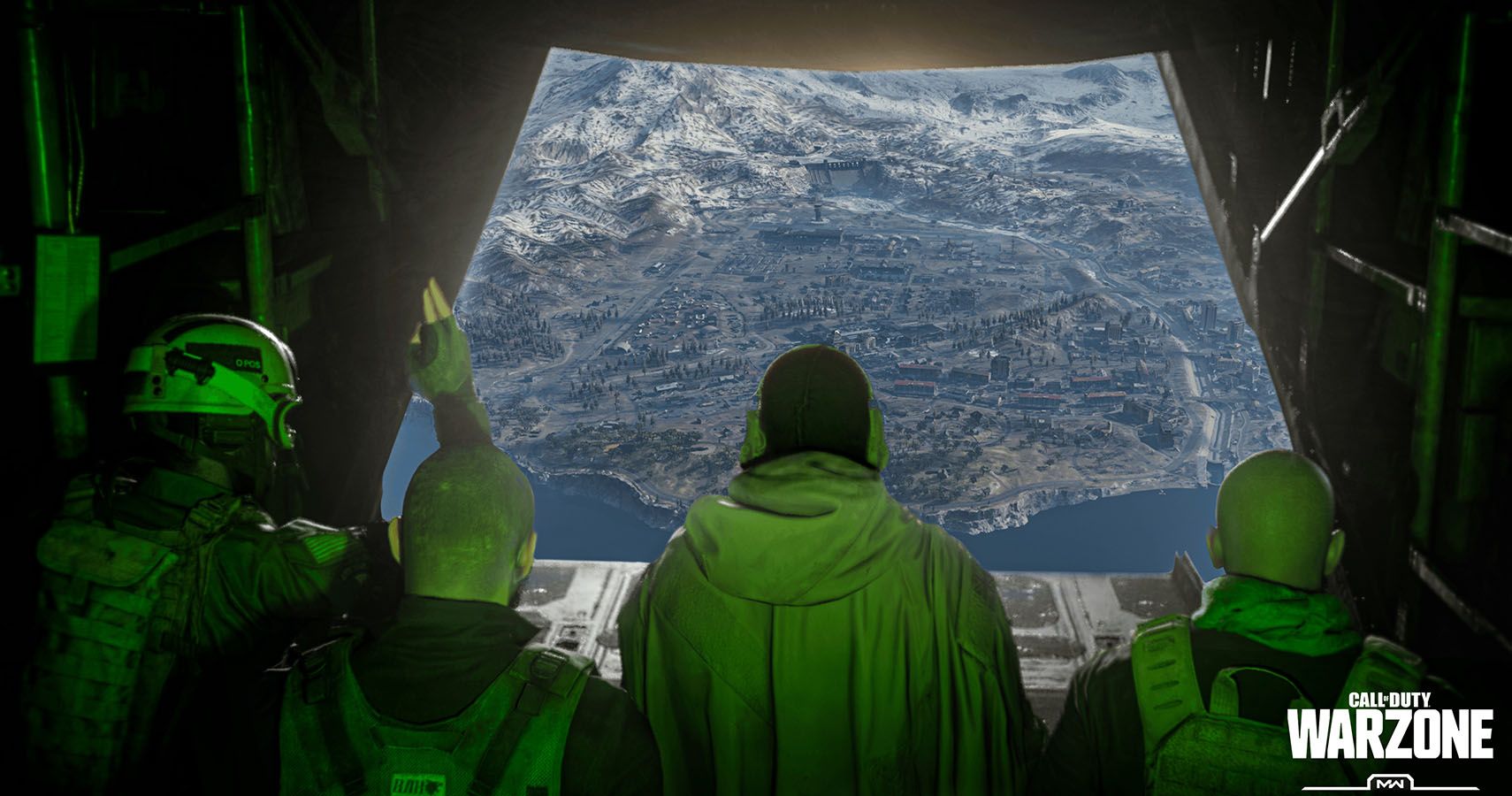 Guides
GTA
GTA Online
GTA 5
Sam has been writing for TheGamer since early 2018, earning the role as the Lead Features & Review Editor in 2019. The Denver, Colorado-native's knack for writing has been a life-long endeavor. His time spent in corporate positions has helped shape the professional element of his creative writing passion and skills. Beyond writing, Sam is a lover of all things food and video games, which – especially on weekends – are generally mutually exclusive, as he streams his gameplay on Twitch (as well as TheGamer's Facebook page) under the self-proclaimed, though well-deserved moniker of ChipotleSam. (Seriously…just ask him about his Chipotle burrito tattoo). You can find Sam on Twitter, Instagram, and Facebook as @RealChipotleSam.
Source: Read Full Article