GTA Online players can net themselves double rewards for completing mobile operations missions right now, as well as an extra GTA$100k.
When Sony opened its PS5 reveal event with scenes that were clearly pulled from a GTA game, the world collectively held its breath. It seemed as if that elusive GTA 6 reveal was finally upon us. That was not the case. Instead, it was news that GTA V will be coming to the next generation. A nasty trick to pull that angered gamers at the time, but in hindsight, it makes a lot of sense.
Despite GTA V first being released on the generation of console before the current one, it's as popular now as it has ever been. That's thanks to the game's online element. GTA Online has millions of active players and is constantly being updated by Rockstar. The latest update lands this week and ushers in more opportunities for players to rack up some sweet GTA$.
Players can earn double GTA$ and RP for completing mobile operations missions this week. On top of that, the missions also come with a GTA$100k bonus. The extra GTA$100k won't show up in players' GTA Online bank accounts until next week, but as long as an MO mission has been completed, that extra cash will arrive eventually.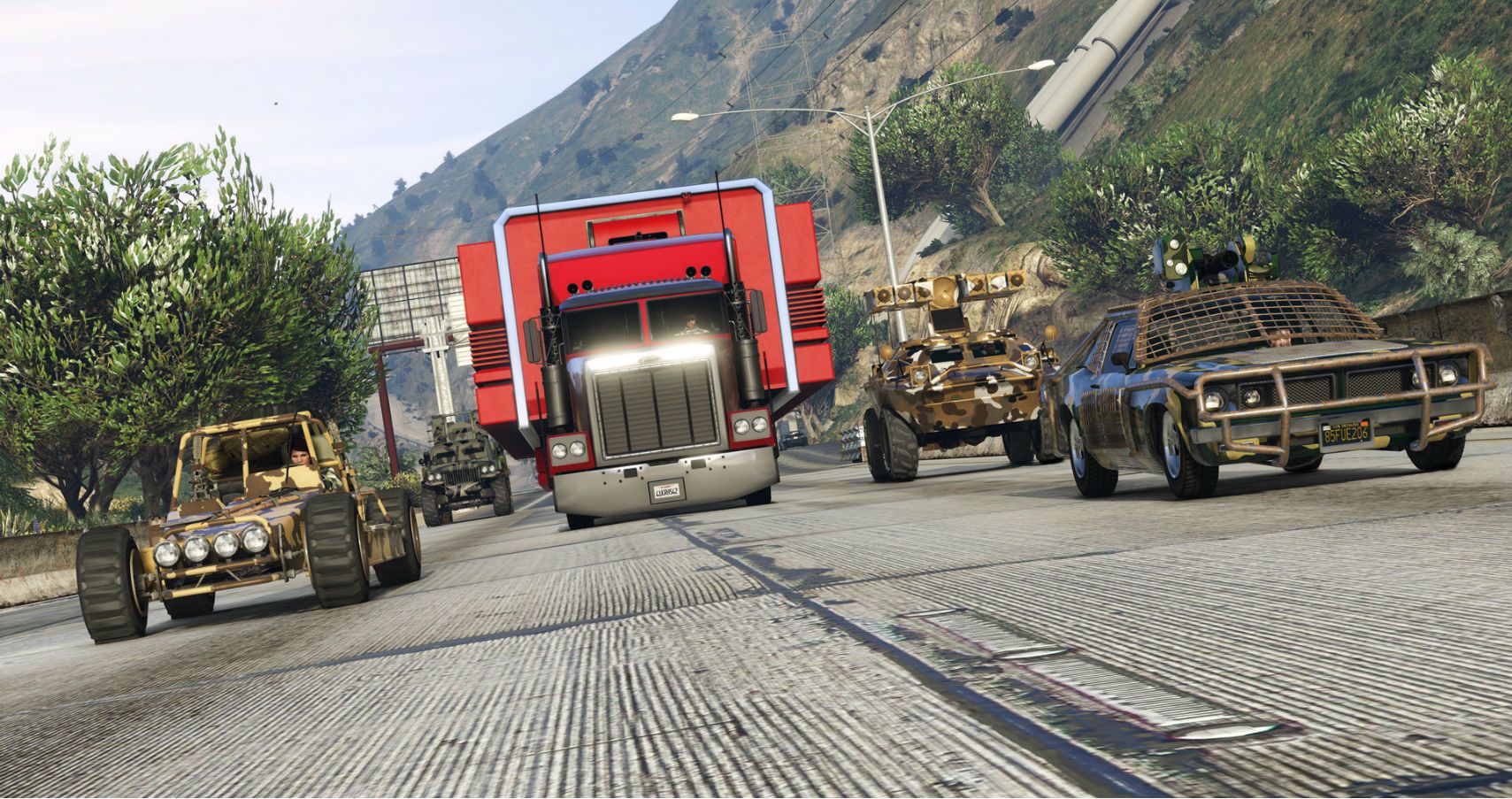 In order to attempt and complete an MO mission, players will first need to buy a Mobile Operations Center. The good news for anyone who doesn't already own one is they have been heavily discounted this week. MOCs can be purchased from Warstock for 40% less than usual, so do it now and make a boatload of money right after by getting to work on those missions. Enough to buy a superyacht which isn't as useless as it used to be.
Rockstar is offering up a lot of opportunities to for GTA Online players to make bank this week. On top of all of the above, players who connect their Rockstar Games Social Club account with Prime Gaming will receive GTA$200K for playing any time this week. That connection will also come with a handful of other exclusive perks and in-game discounts. As the next generation approaches, there has never been a better time to play GTA Online.
Source: Read Full Article