If you've been keeping an amiibo collection, it just got a little harder to complete. Capcom's upcoming Nintendo Switch game, Monster Hunter Rise, is partnering with 7-Eleven convenience stores in Japan to give away a special limited edition gold set of amiibo.
There are already some pretty hard to find amiibo out there, just because of the limited production of some runs (like that giant Yoshi). But if you aren't living in Japan, the 7-Eleven set may be hard to come by, and even if you are there, you still have to win the contest. In Japan, picking up a download card for Monster Hunter Rise from 7-Eleven starting January 25 will give you automatic entry to the contest and the offer lasts until April 11.
The photos circulated of the ultra-rare amiibo apparently aren't even the final versions and are just placeholders for the final concept. There's no word on just how many Capcom and Nintendo will churn out either, but the circumstances already guarantee they'll be a valuable collector's item. If you enter and don't win though, Capcom has a consolation prize for folks in the form of a 7-Eleven and Monster Hunter Rise digital wallpaper.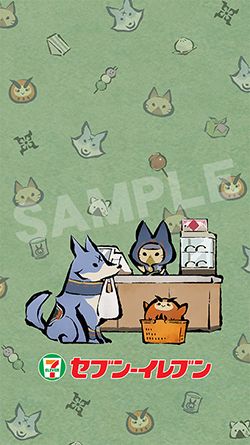 As cool as the limited run of these amiibo are, it stinks for folks looking to make sure they can keep a complete set for their collection. It's not the first time this has happened with the series, as Capcom also gave out similar amiibo for Monster Hunter Stories.
Monster Hunter Rise is just around the corner and Nintendo is already offering a normal collection of three amiibo that include a Magnamalo, Palamute, and Palico.  The amiibo will unlock unique gear like outfits for the hunter, Palamutes, and Palicos. This regular run of figures will launch on the same day as Monster Hunter Rise in the West, March 26. The Palamute amiibo actually makes your doggy companion look like a Golden Retriever, so even though it's not required to play the game, it kind of should be.
If you're still on the fence about Monster Hunter Rise now, you can still give it a go via the demo available on the Nintendo eShop. Playing the demo will net you in-game goodies on the full release, like potions and traps, just be warned though – the trial version still appears to be causing severe lag for players with larger friends lists. Capcom has confirmed this issue will be fixed by March.
Source: Read Full Article