Being a gamer is a little like belonging to a herd of sheep, especially when it comes to a huge game like God of War Ragnarok. We all like to say we approach a mission differently, and that we have our style of play, but when it comes down to it, there are a good few things we do the same.
Maybe it's the urge to test how far you can take something like furiously swinging your axe near a friendly to see if they'll react, or doing something stupid because there's a small chance it will work out. Whatever the flimsy reasoning behind it, you're bound to have tested out some of these same actions in God of War Ragnarok.
This article contains spoilers for God Of War Ragnarok.
9/9

Rushing Through Atreus Missions To Get Back To Kratos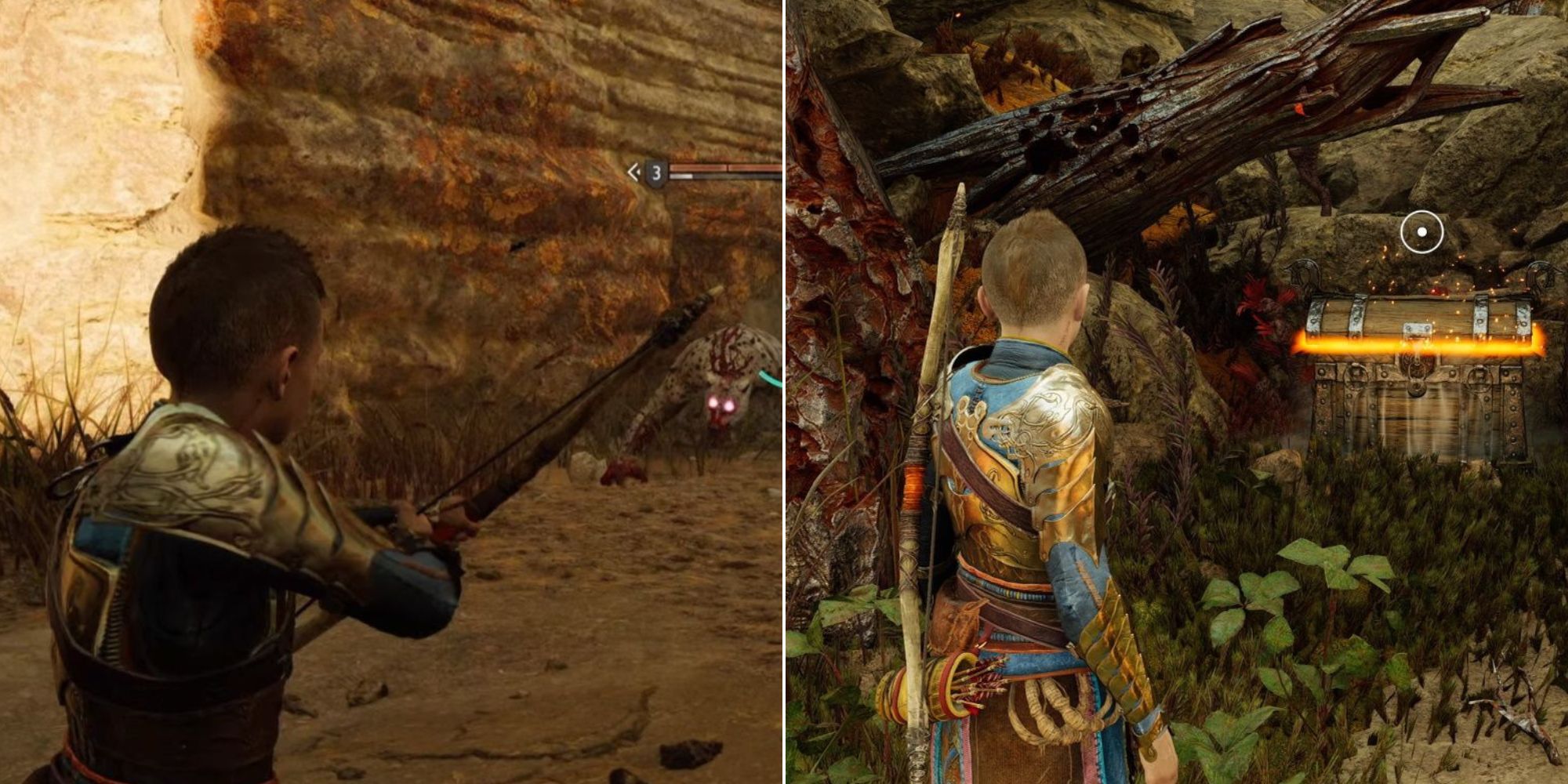 Early in the game, when first arriving at Sindri and Brok's house, you get your first taste of playing as Atreus. It isn't half bad, even with his skill set initially feeling strange, and overall is an excellent, steady segment integral to the story and understanding Atreus better.
Subsequent Atreus missions, however, seem to crop up in the most awkward of places, and these missions can span for hours. Mainly an issue because of how it splits up the story, going from important narrative moments between Kratos and Atreus to a two-hour fetch quest in a different realm. When these parts arrive, you'll want nothing more than to helm the reigns of Kratos again.
8/9

Give Up On Taking Out Odin's Ravens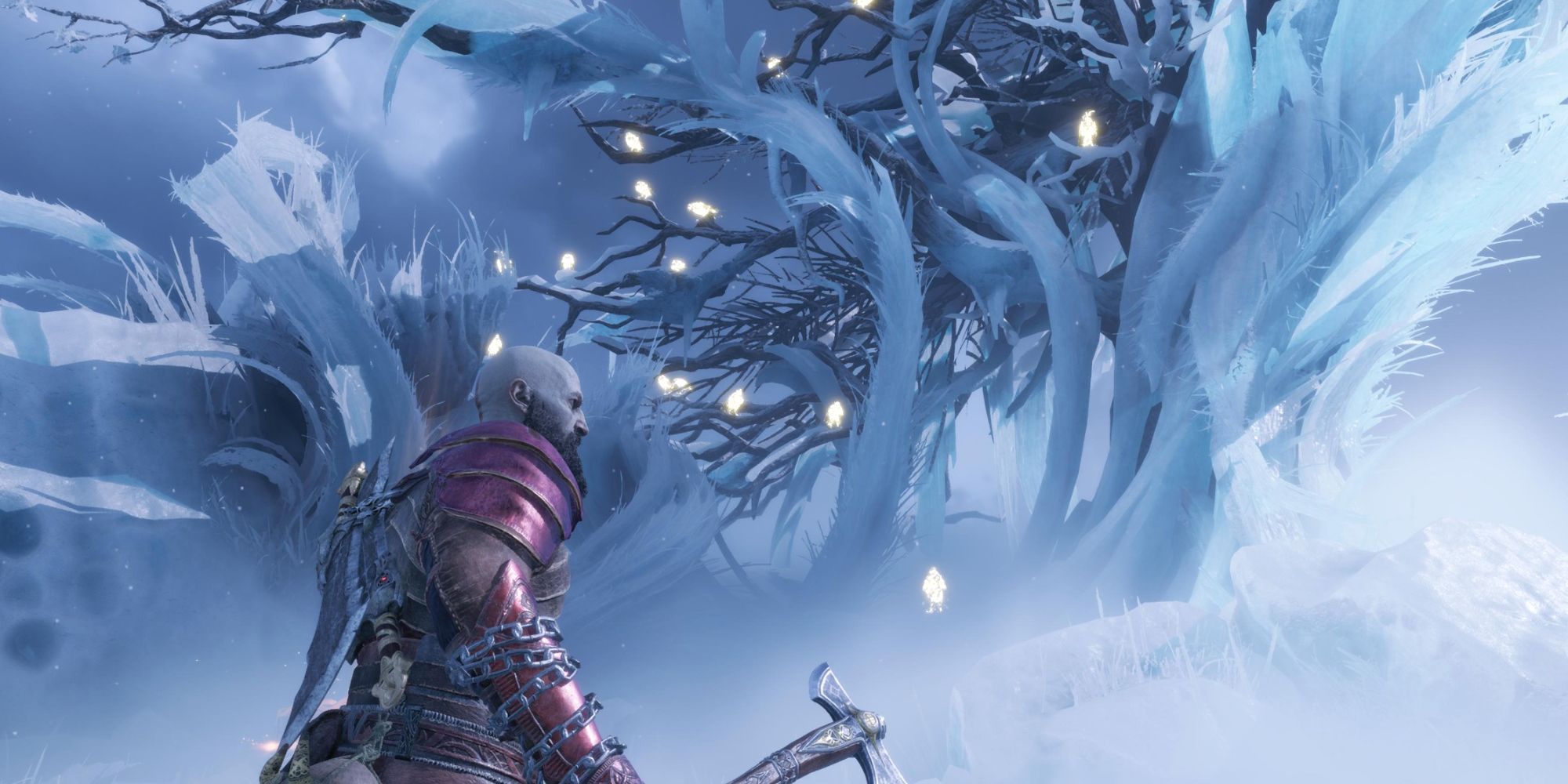 In God of War 2018, there's a side mission where you must destroy all the green glowing ravens scattered around the world, merely rewarded some XP for each you take out. These are called Odin's Ravens, and they make a return in Ragnarok, but this time the reward is more beneficial. Take out enough ravens, and you can unlock one of the chests at the Raven Tree.
Swinging your axe at a still raven is a breeze, but very few stay this still, which is a pity since the annoyance of whacking the moving ones is issue enough to make you quit trying altogether.
7/9

Dodge Rather Than Block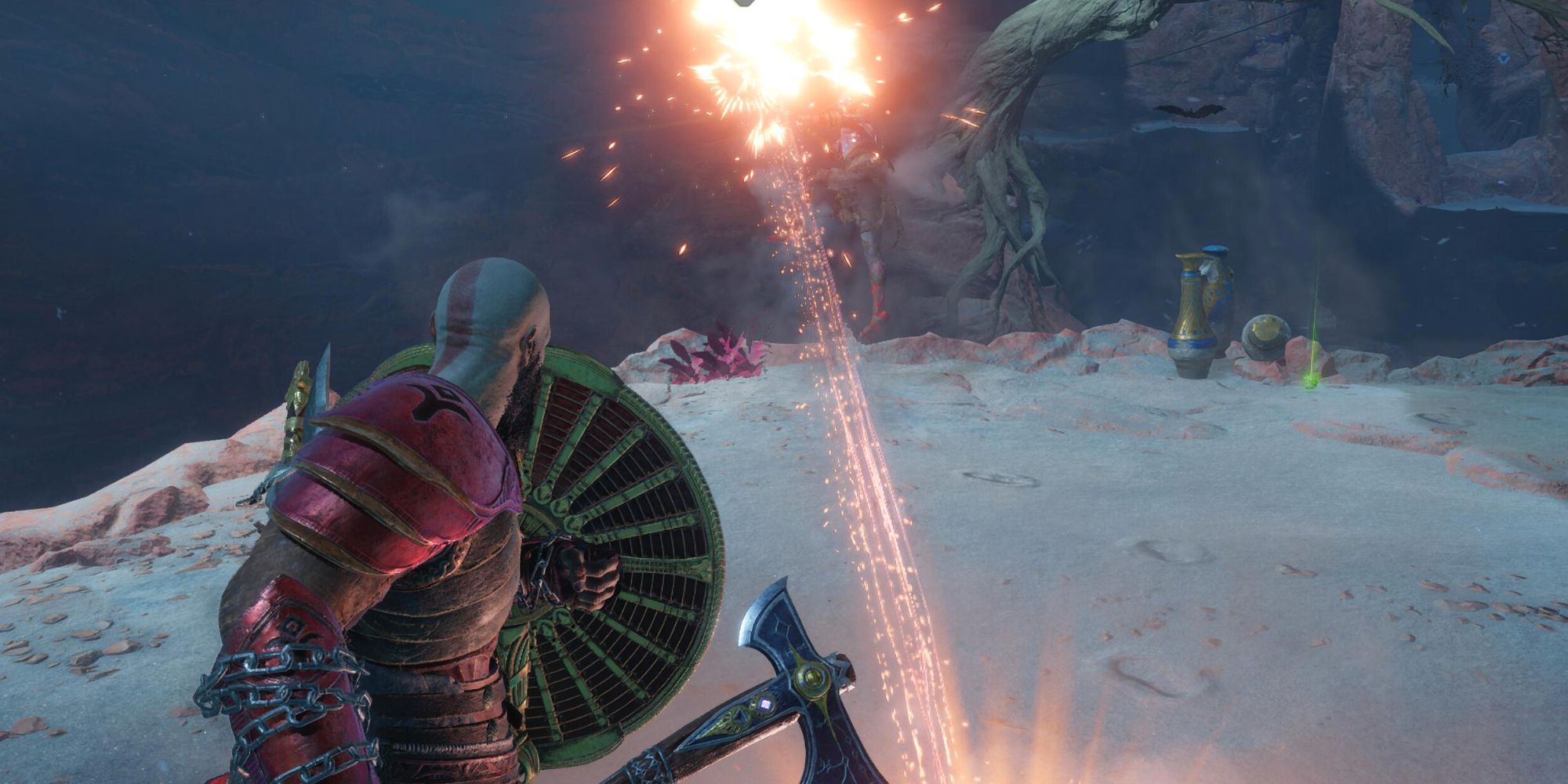 Blocking with your shield is made to be much bigger of a deal here than its predecessor. Before, the shield was for parrying and follow-up attacks, but with how quick enemies recuperate in Ragnarok, the shield is pretty much your best friend. Or so it seems.
The shield is incredibly challenging to pull out at the right time, and it constantly feels like you're fighting against a short delay that makes parrying an almost impossible task. Admittedly, constantly dodging doesn't do any favors for your rep, but it keeps those heavy attacks off your back.
6/9

Forget To Spend Skill Points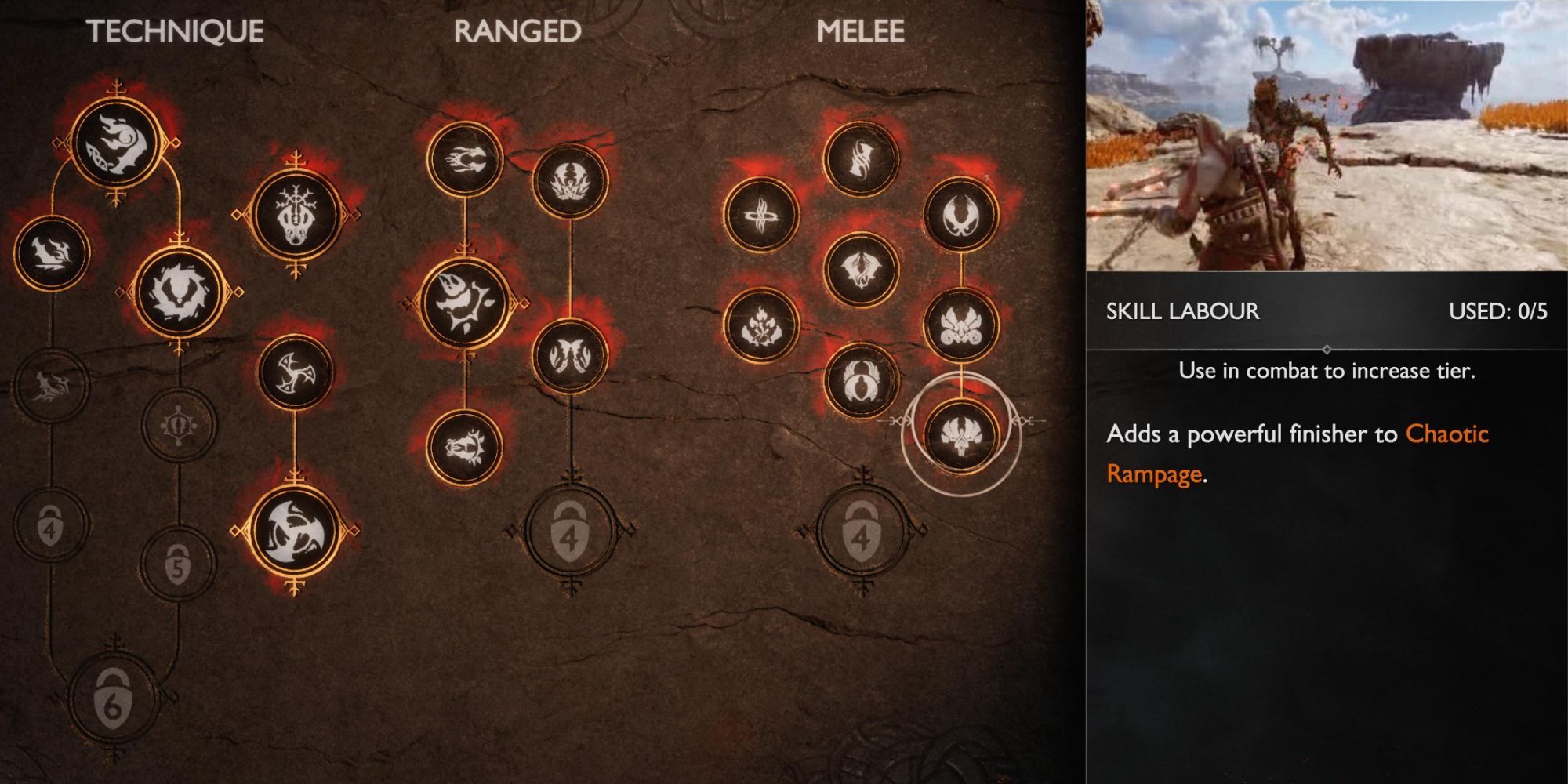 Skill points are aplenty and cover not just Kratos but the allies you make along your journey. No spoilers here, but every character has a separate pool, so you won't have to choose who is most deserving of a new skill. Ally skills improve how they aid you in battle, and how often, whereas Kratos' tree unlocks new combos and weapon strength to take on formidable enemies.
With each mission's length, it quickly becomes easy to forget to check how many points you have stashed away.
5/9

Attempt To Attack Allies, Even Knowing You Can't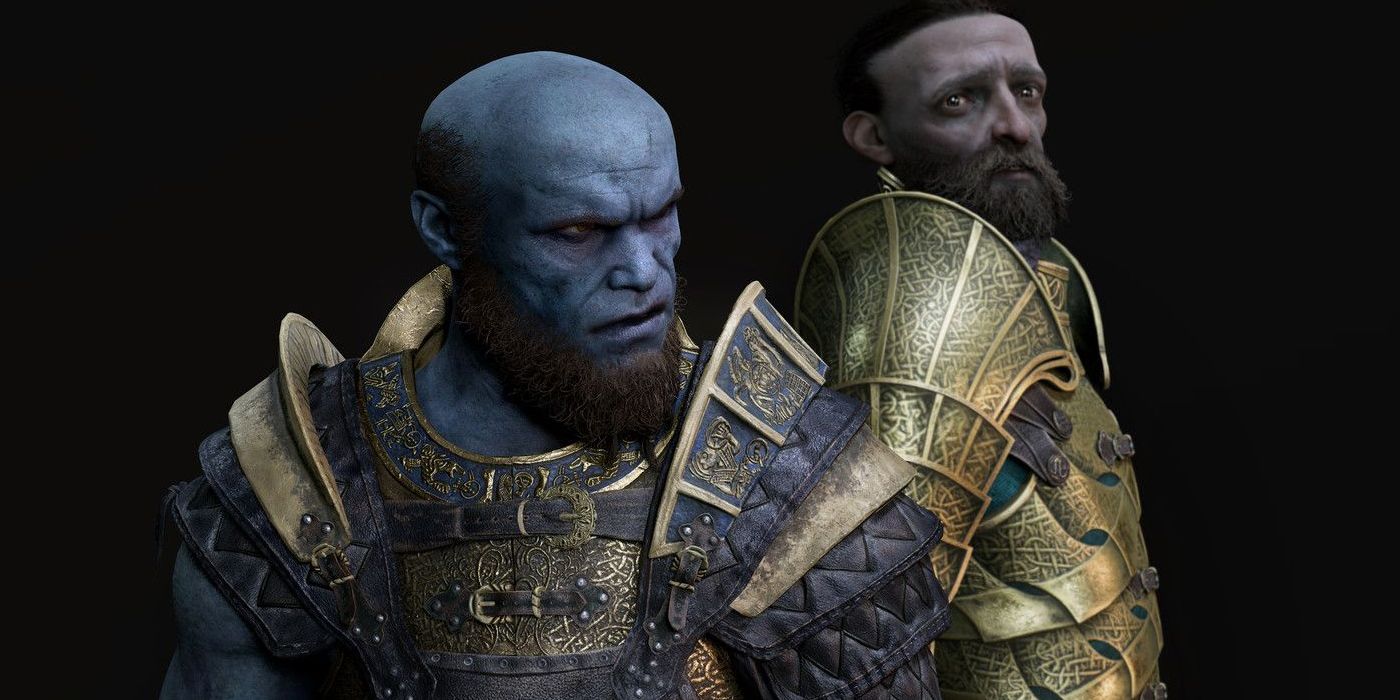 This one is a little cruel because, why even try slicing your allies in the first place? You probably shouldn't be, and you know that, but it's also a fun time waster while waiting to reach the top of an elevator or when waiting for a scene that locks your character in place to end.
Allies will react to many things you do, like when you go off searching for loot, but relentlessly attacking is one instance they choose to ignore. What you don't see can't hurt you and all that.
4/9

Get Confused With How The Shop Works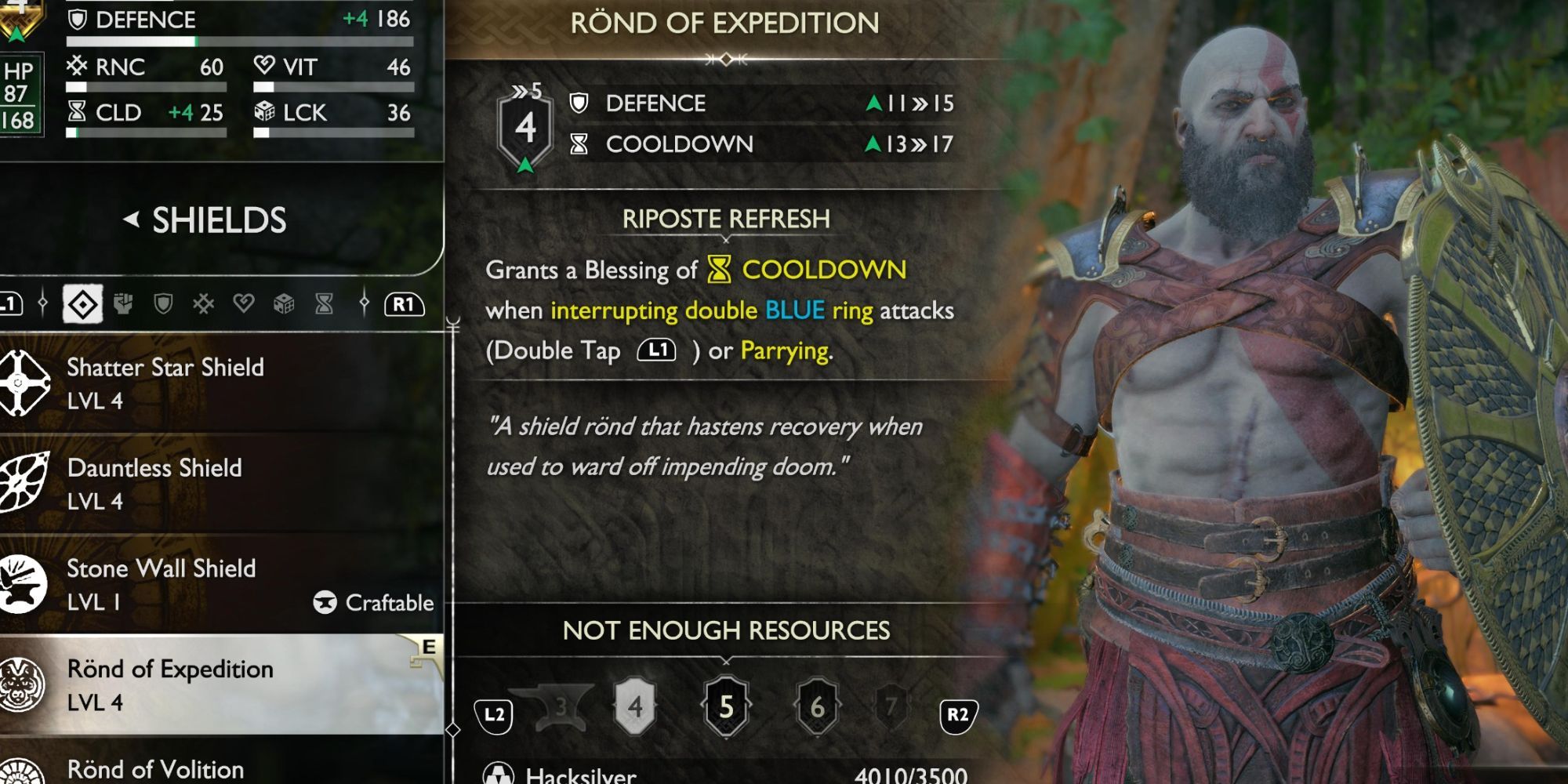 The main complaint most players agree with about Ragnarok is the clunky UI, which is overdesigned to the point almost everything is difficult to locate. The biggest and best example of this is the store, which puts so much information on the screen at once. Weapons and armor are under separate categories; which is simple enough, but then you have ally equipment, which is in strange places under these sections and not where you would think to look.
Take the shield screen into account; you have the physical shields themselves at the top and shield attachments at the bottom. The difference is never explained too well, and that's just one tricky concept to understand. It's no wonder buying what you want is infinitely more difficult.
3/9

Spam Attack With The Axe At Range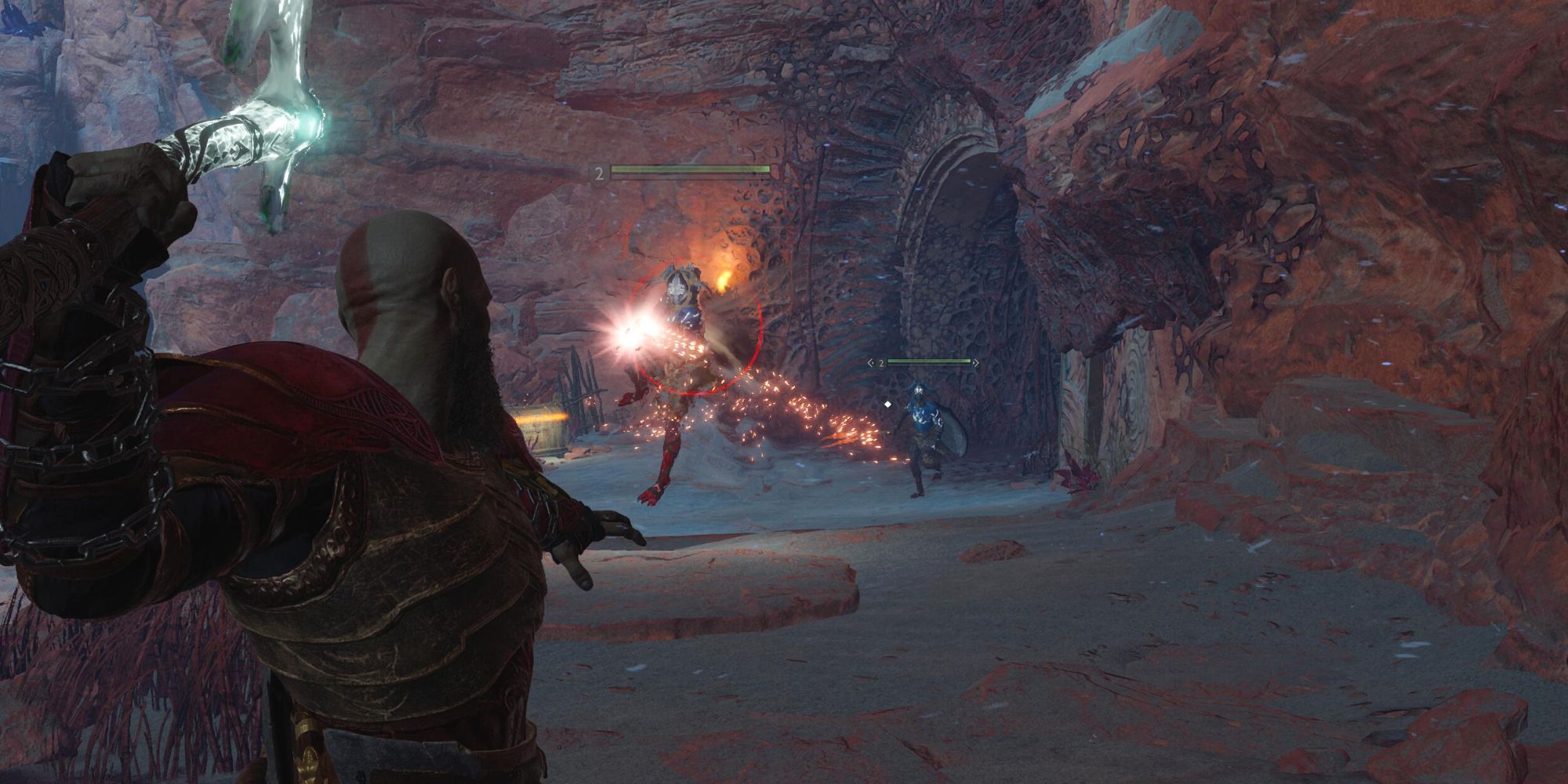 Thanks to the sheilds not being great, attacking from further away is the much safer option. Blades of Chaos are for those weak against fire, and the Leviathan axe for those weak against frost, but sometimes you have to suffer with the low damage of the axe against frost enemies to keep your vital bits all in one place.
Enemies like Elves can stun lock you so bad you lose up to half of your health, which is made even worse when backed into a literal corner. Spamming attacks aren't really fair game for the opposition, but it feels good.​​​​​​​
2/9

Rushing To Health Stones On The Battlefield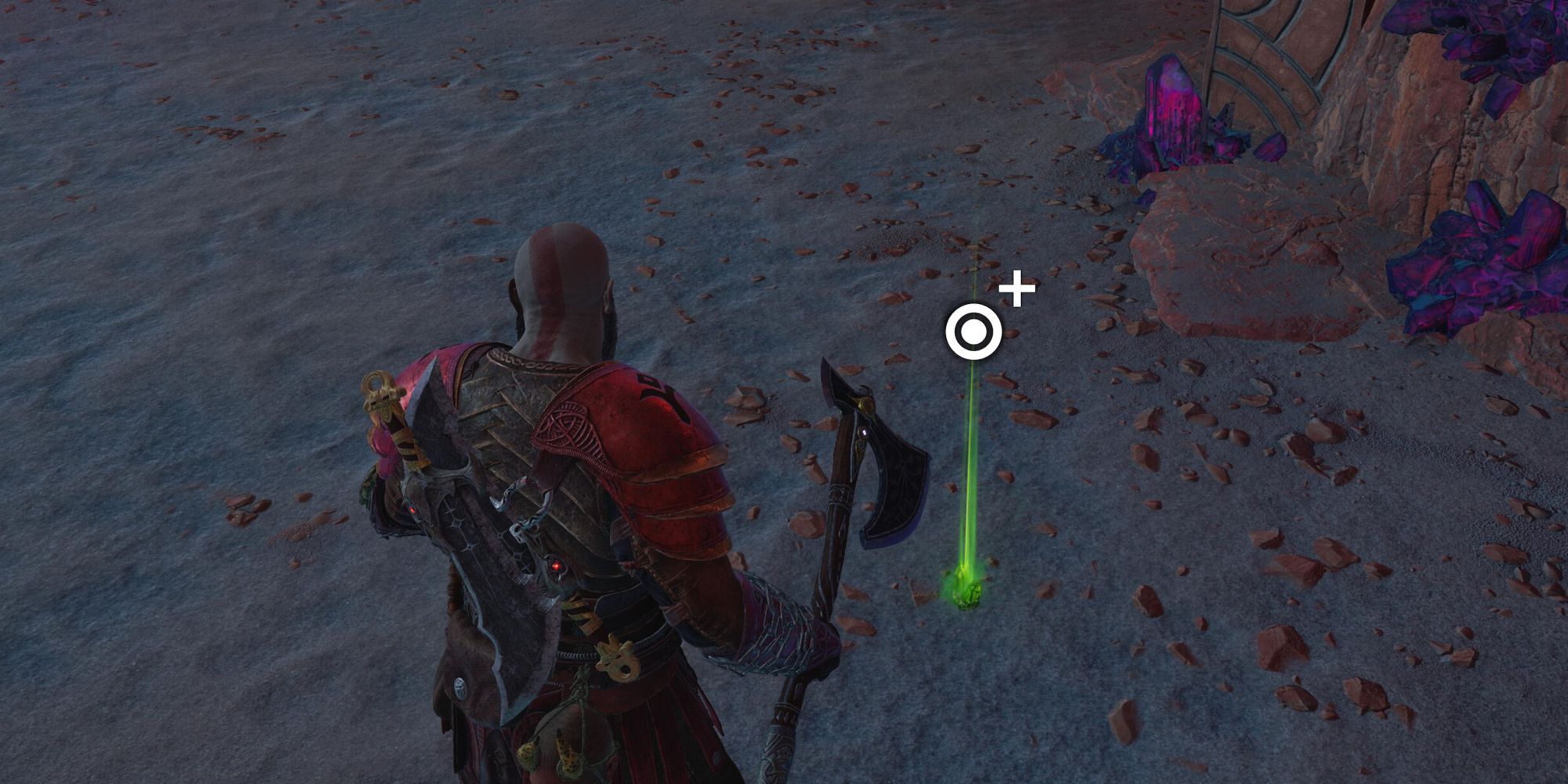 If you've ever wanted to feel as stressed as action-game protagonists do, there's nothing better to capture this than frantically running towards the green health stone you aren't certain you'll reach in time. Seriously, the stress is almost as bad as evading Mr. X in Resident Evil 2, just without the dimly lit rooms, police station, zombies, or anything else really.
You can make using these easier by turning on an option under the accessibility settings which allows auto-pickup of health and rage stones. It never quite quells the fear of losing a battle, but at least helps in your struggle.
1/9

Choosing Armor Based On How Cool It Looks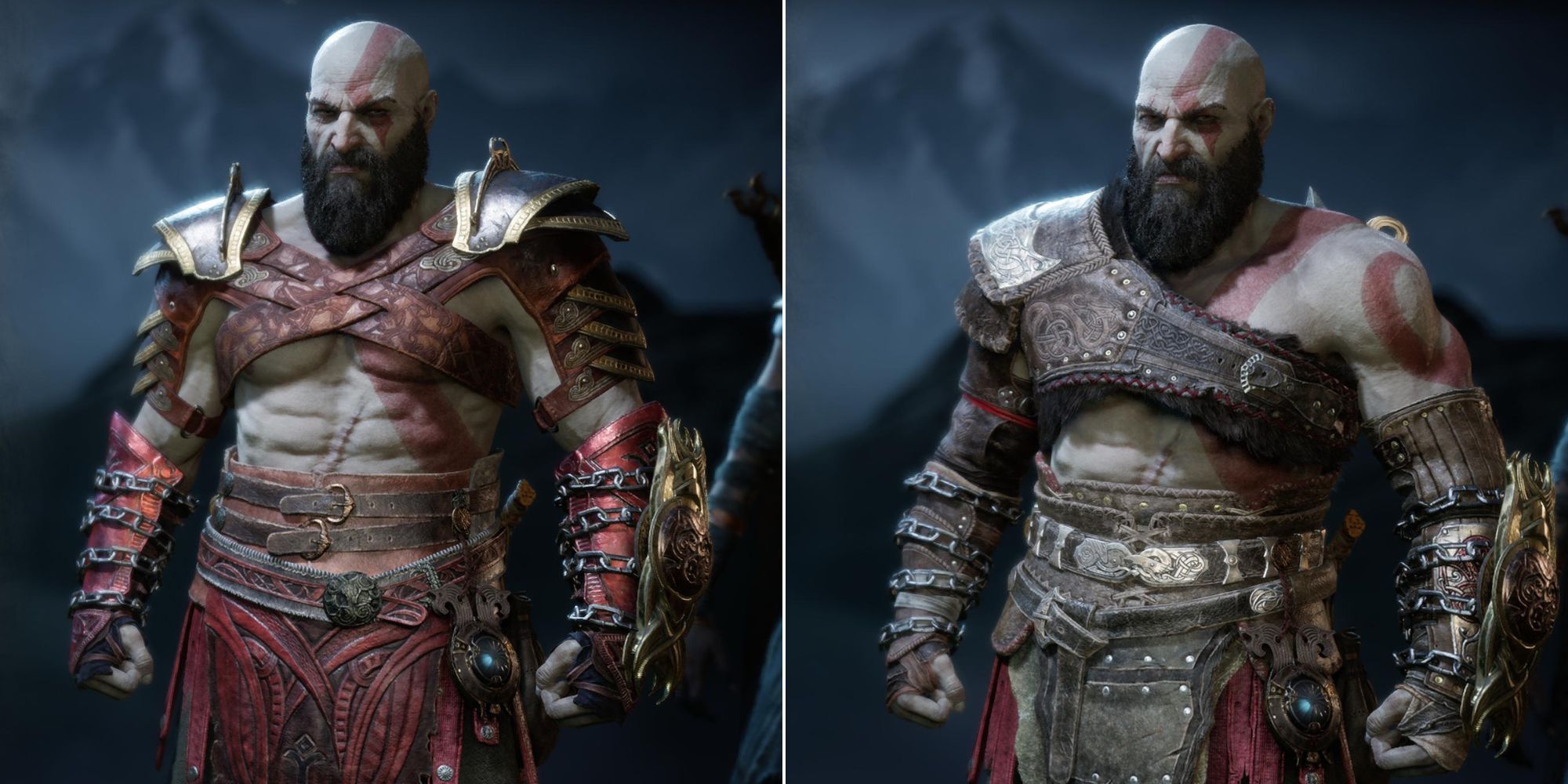 Fashion is everything. Who cares about all the advantageous aspects of life, defense, cooldown, and runic if you're going to do it all in an ugly outfit? No, by far the most important thing is how Kratos looks in both cutscenes and combat. There are some armor pieces that are both high-level and pleasing to the eye, but let's not pretend like we haven't all sacrificed a bit of defense in exchange for a slicker-looking Kratos.
The same goes for Atreus, whose more tactical armor, while having less defensive properties, looks far nicer than the silver-plated options.
Source: Read Full Article