Video game developer Sobaka Studio and publisher Buka Entertainment recently announced the major update for their wuxia martial arts adventure game 9 Monkeys of Shaolin. The update punches in a brand new hardcore game mode, while punching out numerous balance and bug fixes.
According to the New Game+ official announcement on the game's Steam page, the new game mode is simply called New Game+, and can be unlocked by completing the game the first time on any difficulty setting. Once unlocked, you can basically 'go back in time' to replay through the adventure from the start, but with a few notable changes.
For starters, "you keep all the progress of the character obtained in the main mode", including any and all experience acquired. Secondly, the enemies you face are much stronger and tougher than before, including the boss fights. Lastly, you can loot improved and much more powerful weapons, including the new 'golden version' weapons.
As far as bug fixes and general improvements go, the devs have corrected a bug in the online co-op mode dialogue, "the jump animation after restarting the level in special boots", whetstone sounds while in camp, and colliders "after restarting the level Naha Street" and several other levels.
9 Monkeys of Shaolin was launched on October 16 with not much fanfare, and has garnered a Very Positive rating on Steam so far. The game puts you in the role of Chinese fisherman Wei Cheng as you set out " to avenge the death of your friends and family slaughtered in a pirate raid at your peaceful village." You begin with only basic training in the art of Shaolin kung fu, but as you advance through the story, you'll gain skill in three unique fighting styles: earth, air, and magic seals. It seems as if you're able to focus on any one of those styles, or you can combine elements of each to develop your own personal style.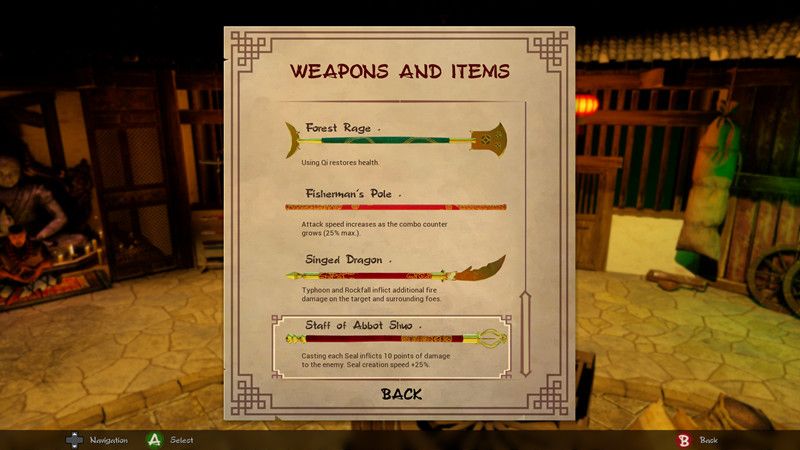 9 Monkeys of Shaolin is currently available for PC, PS4, Xbox One, and Switch. The PC Steam version is currently on sale for $13.99 (30% discount), and there is also a three-product Supporter Bundle available for $17.16 (34% discount). For more info, kick over to the 9 Monkeys of Shaolin website.
Source: Read Full Article