Despite his bleak Game of Thrones book series, George R.R. Martin has shown the world what a big, cute, softy he really is in his latest blog post. The writer helped FromSoftware create the world of Elden Ring, and he's absolutely delighted we all love it so much.
On his confusingly titled blog, Not a Blog, Martin shared an appreciation post yesterday. If you take nothing else away from this, note that he uses a double space after a full stop – hero.
He says all the glowing reviews and praise of the game are "Music to the ears." Even though he helped make the game's world, he remains humble and says "almost all the credit should go to Hidetaka Miyazaki and his astonishing team of games designers."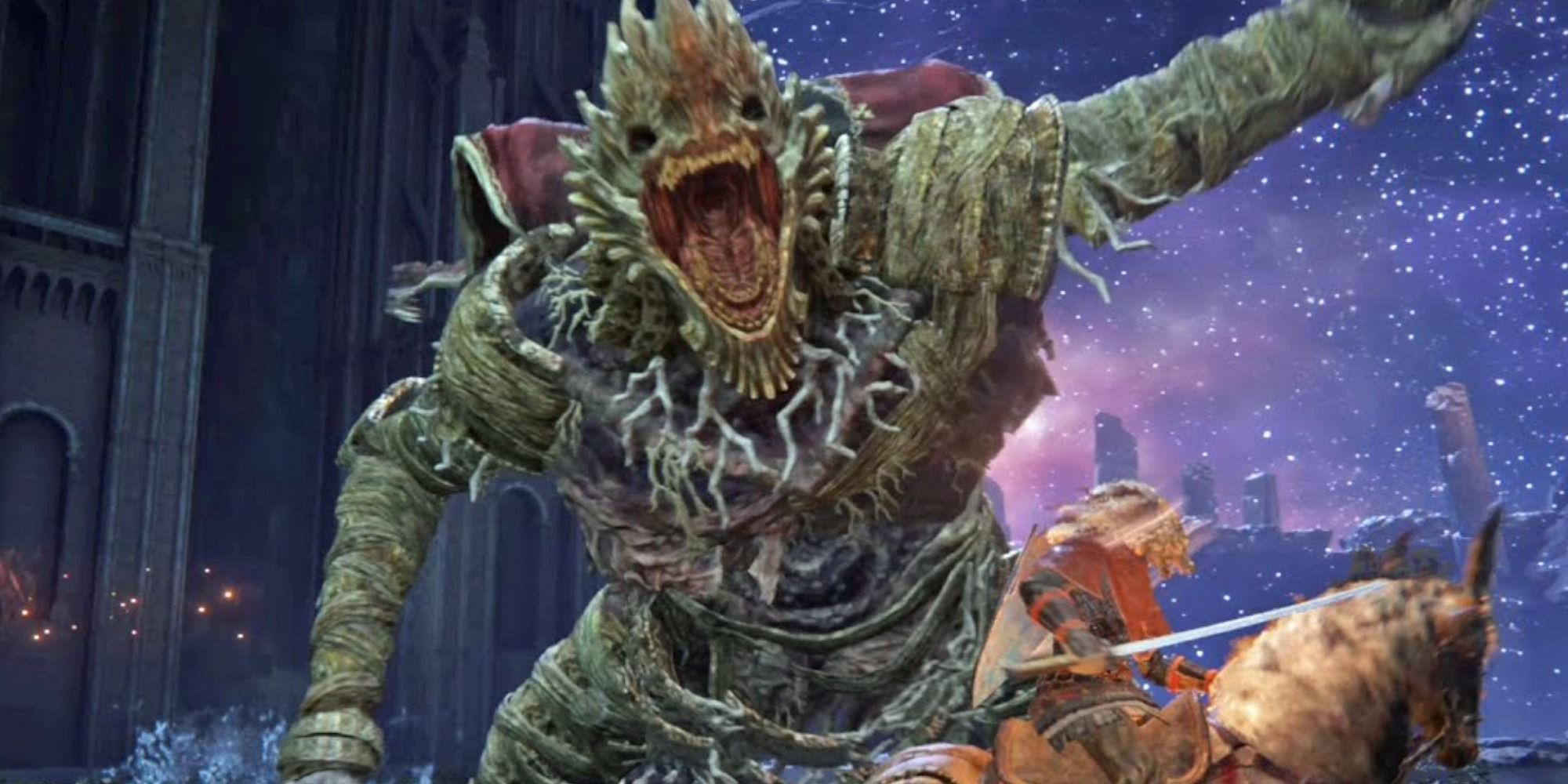 "I am honored to have met them and worked with them, and to have have [sic] played a part, however small, in creating this fantastic world." He then goes on to wish us all "Happy gaming," and shares his current mood: Bouncy – illustrated by a cute little bouncing alien head.
Well, I doubt anyone thought Martin would make them tear up due to Elden Ring's phenomenal reception, but here we are. Martin didn't share TheGamer's five-star review on the blog, but we won't hold that against him.
The game received many perfect scores, and it's quickly become the talk of the gaming world. This is all terribly disappointing news for Horizon Forbidden West, which is carrying on the curse of its predecessor by releasing just one week before a genre-defining open-world title. Last time it was Breath of the Wild.
Elden Ring seems to be universally loved by Soulsborne veterans, but many new and returning players may still be struggling with FromSoftware's characteristically obtuse game design. Luckily for you, we've got a complete guide and walkthrough that should provide you with all the tips and tricks you need to get through the game breaking as few controllers as possible.
You're still going to die, though. A lot.
Source: Read Full Article