Genshin Impact isn't just about arming yourself with the most powerful characters in the game to slash away against enemies. A majority of quick and successful battles take strategy. Party-building is all about choosing a main DPS and building a party around them that will make them flourish.
The game is full of support characters that are built to help control the battlefield, cause reactions, and help make exploration easier. There are a lot of different support characters, and each of them has their own strengths and weaknesses. The guide below goes over which characters are best for each task in the game and when dealing with certain enemy types.
How To Fight Enemies With Shields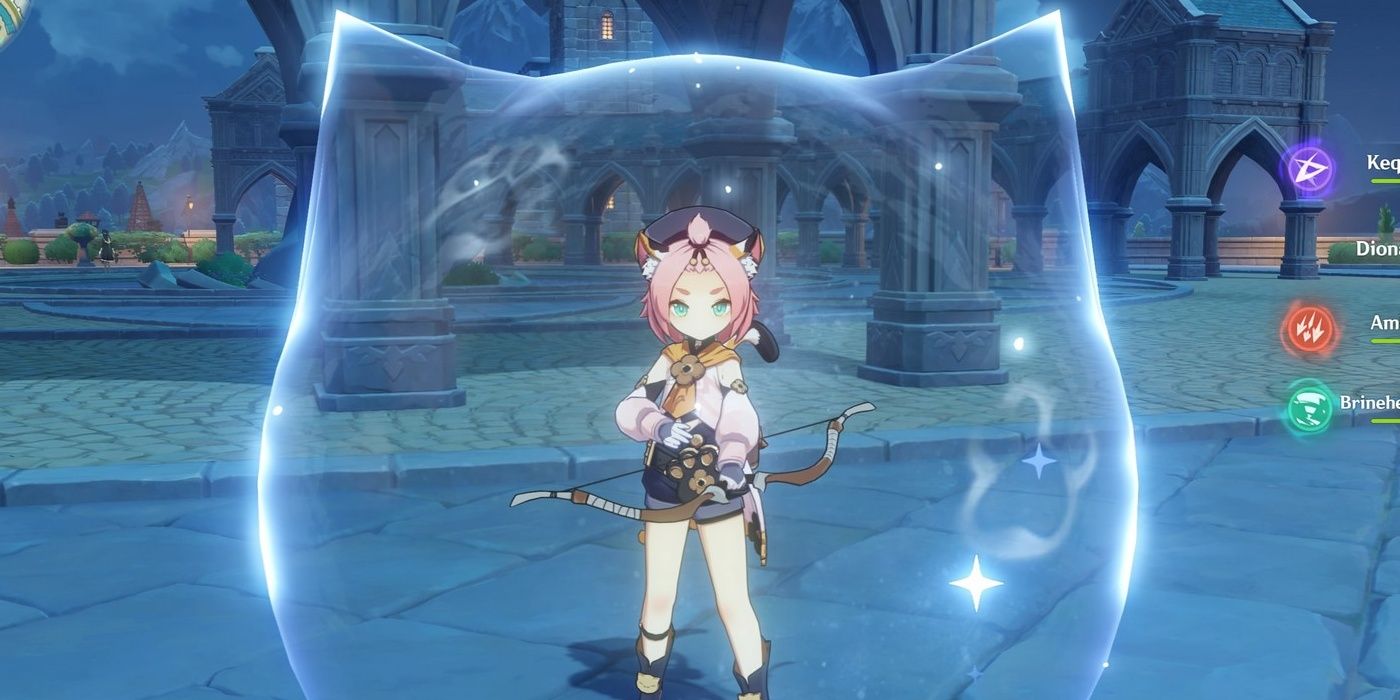 Shield enemies pose a major problem in the game as they are purely there to absorb damage. Shields are usually made of wood or ice if you're in Dragonspine, and most weapons can only chip away small amounts of their health. This makes dealing with shield-wielding enemies take much longer when the player isn't prepared and can even lead to the use of more healing items.
There are two primary ways to get rid of a shield, the first is by burning them using pyro skills, and the second is to use a claymore to quickly break the shield. Luckily, there are characters who can easily fill both or at least one of these conditions in the support roster. Here are some characters who can deal with shield enemies, including Rosaria, who can teleport behind them:
Amber
Rosaria
Xinyan
Beidou
Chongyun
Xiangling
Bennett
Players who want to place a shield on their team can use the following support characters:
Xinyan
Zhongli
Noelle
Kaeya
Diona
Beidou
Facing Enemies With Elemental Shields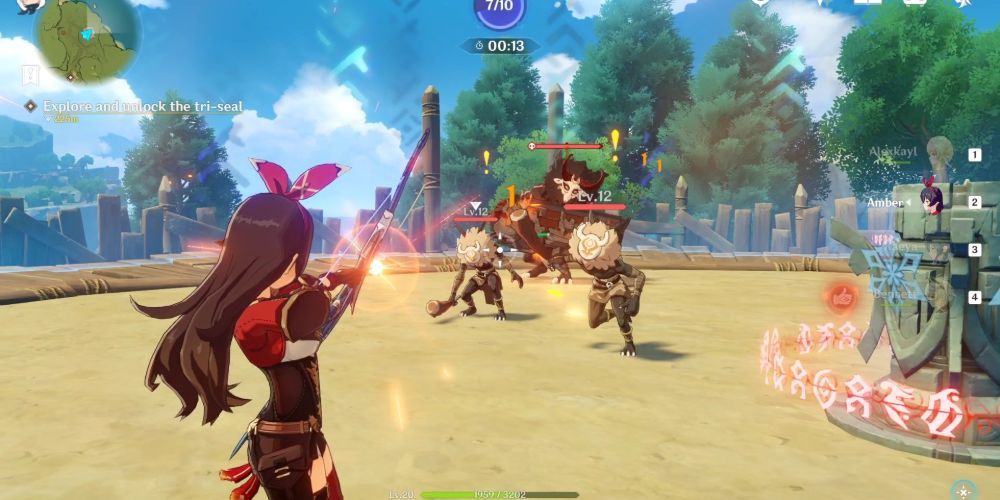 Elemental shields are another huge problem in the game, especially in some of the higher levels of the Spiral Abyss. The Fatui are powerful enemies that often come with these shields. If you don't use the proper element to break them down, then you can expect to be stuck fighting the same enemy for several minutes, and a majority of your party will go down. Support characters are a great way to deal continuous damage to these enemies while you main gets ready to chip away at their actual health bar.
Against Pyro: Use Hydro
Against Hydro: Use Cryo
Chongyun
Qiqi
Ganyu
Kaeya
Diona
Against Cryo: Use Pyro
Xinyan
Xiangling
Amber
Bennett
Against Electro: Use Cryo
Chongyun
Ganyu
Kaeya
Diona
Qiqi
Against Geo: Use Claymores
Electro is powerful against hydro, pyro, and cryo. The following characters can help with these enemies:
Beidou
Fischl
Lisa
Keqing
Razor
If you are looking for a neutral elemental counter, then you can go with a geo or anemo character:
Zhongli
Albedo
Venti
Sucrose
Geo Traveler
Anemo Traveler
Noelle
Ningguang
Defeating Special Enemies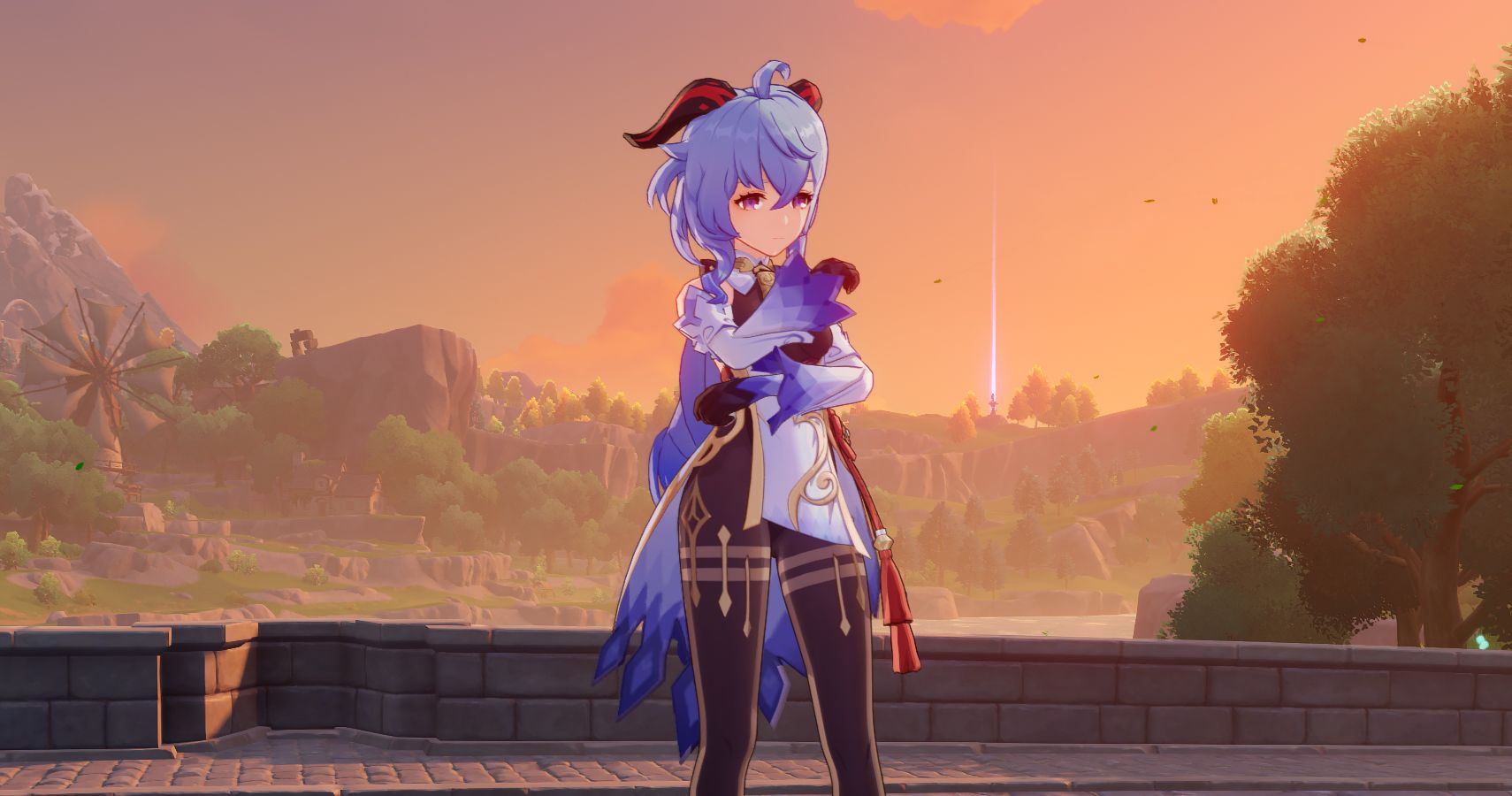 These enemies aren't extremely common and, for the most part, can be found wandering the world alone. Ruin Guards, Ruin Hunters, Ruin Graders, and Eye of the Storm all fall into this category.
It's best to use a bow-user to target the eye of ruin enemies to stun them. The following characters are effective against these enemies:
When using Venti, keep in mind that his anemo attacks aren't really effective against the Eye of the Storm.
Best Characters For Time Trials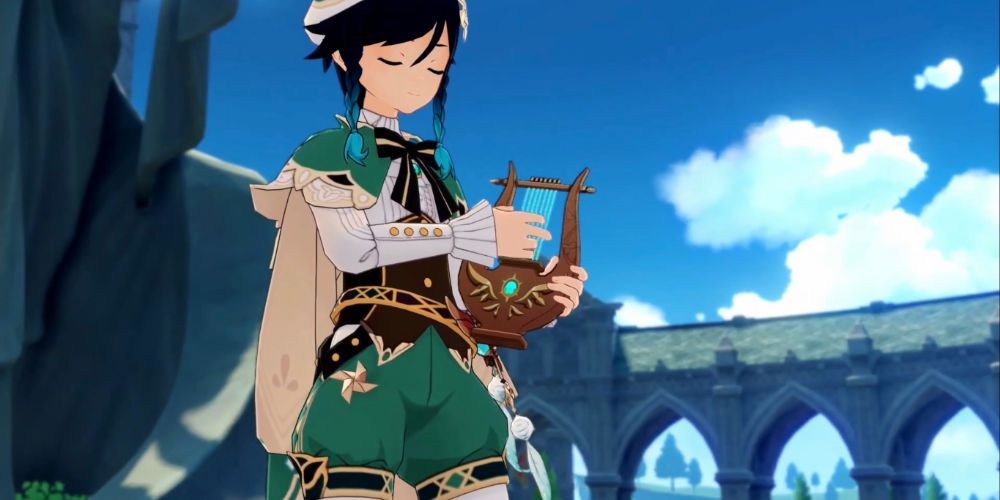 Time trials don't really pop-up that often outside of commissions and challenges, but there are quite a few support characters perfect for beating the clock:
Mona – Sprints faster than most characters and can travel across water without swimming.
Venti – Can fly into the air to glide over obstacles.
Best Choices For Field Control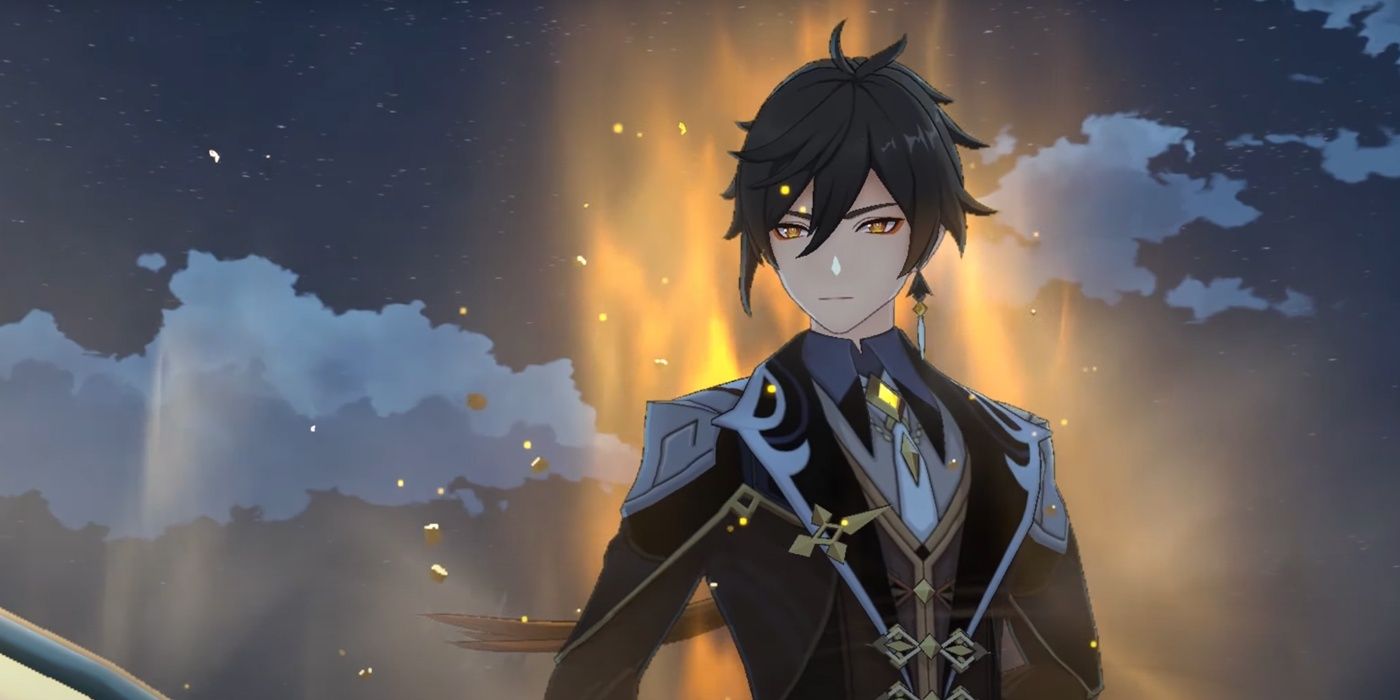 Controlling the field is an important part of being a support character. These characters can help distract enemies, create AoE attacks that constantly damage a wide range of enemies, or create physical structures for other characters to use to their advantage when fighting:
Geo Traveler
Anemo Traveler
Sucrose
Venti
Mona
Albedo
Zhongli
Amber
Ganyu
The anemo characters can push and pull enemies, and Amber, Mona, and Ganyu can use their skills to summon an item to draw enemy attention. All three geo characters can summon structures onto the battlefield that can be climbed on. Mona, Ganyu, Sucrose, Albedo, and Venti can all summon elemental bursts that help to damage a wide range of enemies or pull them into place for the main DPS to use their burst.
Best Characters To Provide Attack Support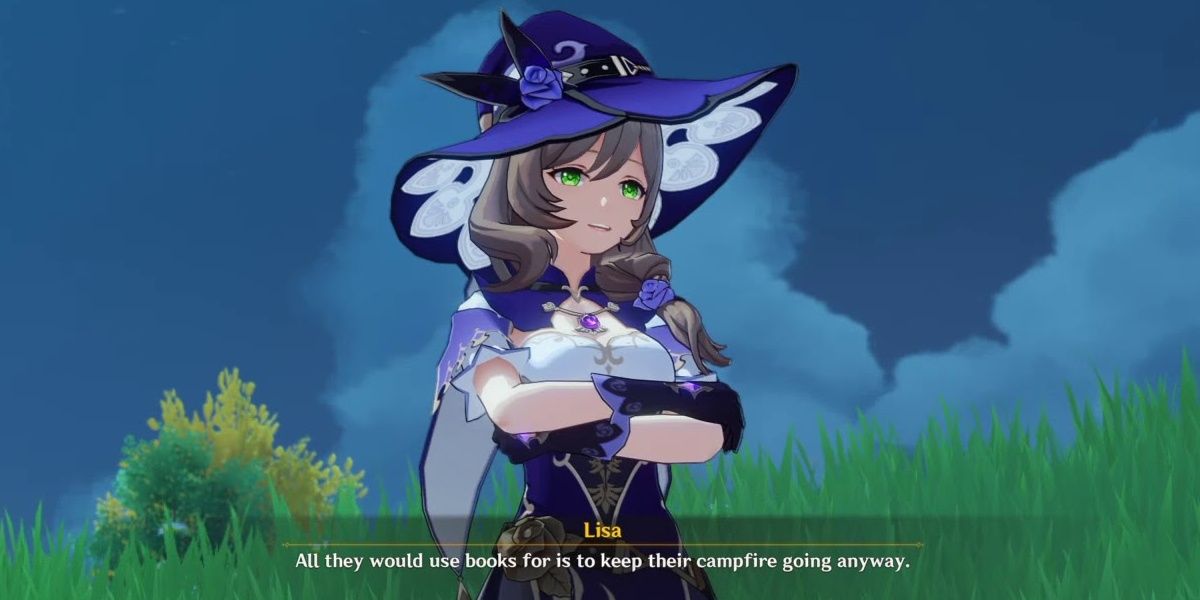 These characters can summon weapons onto the field that will deal extra damage to enemies even after they are swapped out:
Xiangling
Amber
Zhongli
Mona
Ganyu
Chongyun
Beidou
Xingqiu
Lisa
Kaeya
Venti
Qiqi
Albedo
Best Healers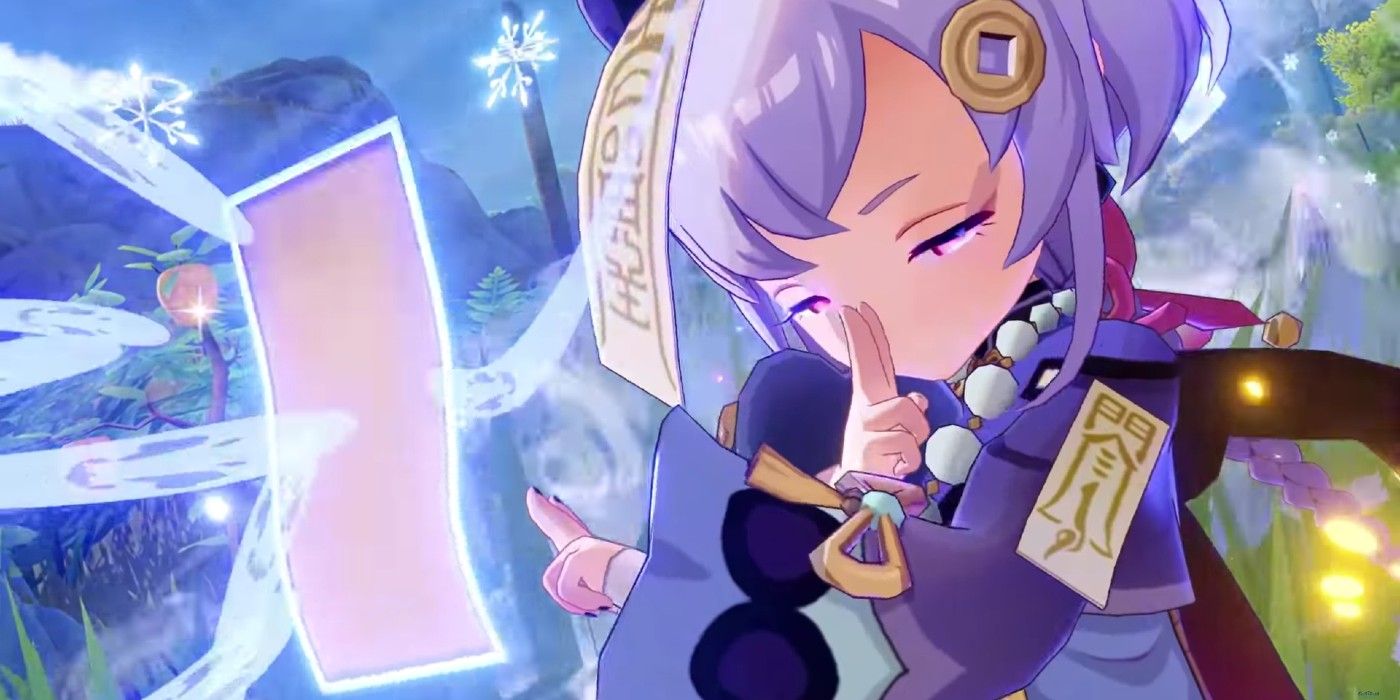 The following characters can heal you during battle:
Diona
Barbara
Qiqi
Noelle
Best Characters For Exploring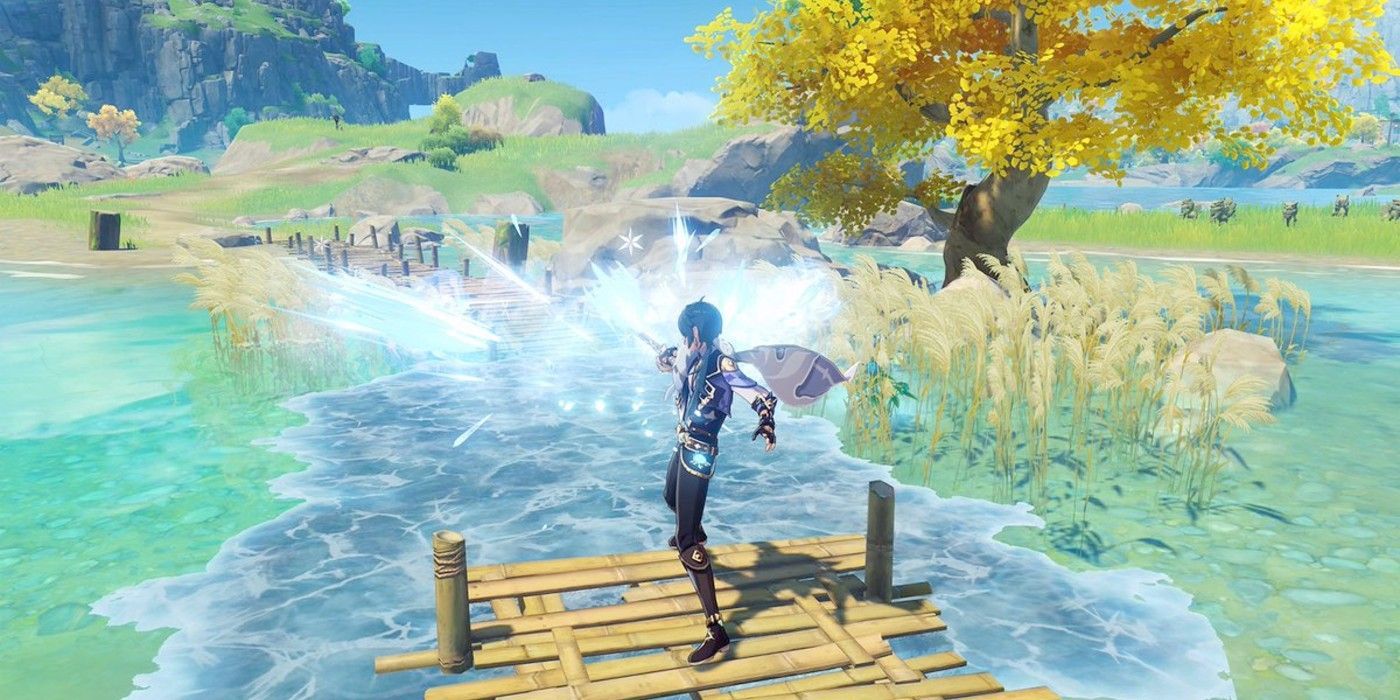 Exploring is an important part of the game and helps players find quests, treasures, and special locations. There are a ton of support characters that are great for exploring:
Mona – Can easily cross the surface of water.
Venti – Can fly into the air.
Sucrose – Can activate wind puzzles
Anemo Traveler – Can activate wind puzzles.
Zhongli – Summons a climbable tower.
Geo Traveler – Summons a climbable rock
Albedo – Creates a floating lotus.
Amber – Can solve torch puzzles
Kaeya – Can create an ice bridge
Keep in mind that geo characters and anemo characters are especially useful for gathering collectibles in Liyue and Mondstadt.
Next: Genshin Impact: 10 Best Support Characters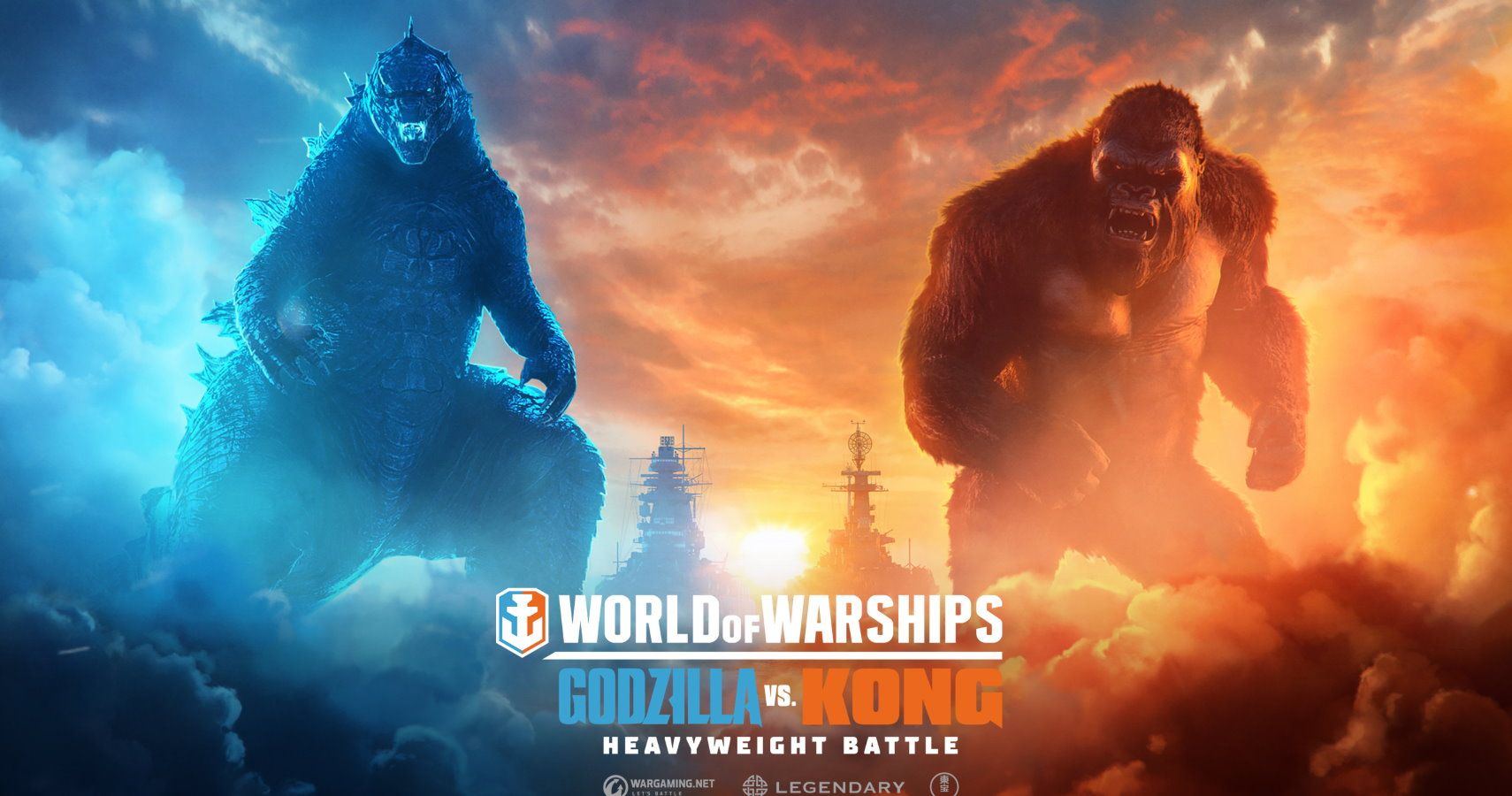 Jess has been writing for clients all around the world for years. From companies in Japan to being featured on The Kim Komando Show, Jess has prided herself in expressing her love for gaming. Her favorite console is the Nintendo 64 and she revels in replaying through Paper Mario and Megaman Legends. When not fighting Reaverbots she can be found gushing over the newest JRPGs or watching seasonal anime with her furless cat Noko.
Source: Read Full Article