In Genshin Impact, each character requires slightly different ascension materials, and some of these are easier to find than others. One of the rarer items used for ascension is Starconch, a Liyue specific shell that's used to level up Tartaglia, also known as Childe.
There are several places to find Starconch, and since version 1.4, you can also buy it from a merchant in Liyue. Here's where to find and farm Starconch.
Where To Find Starconch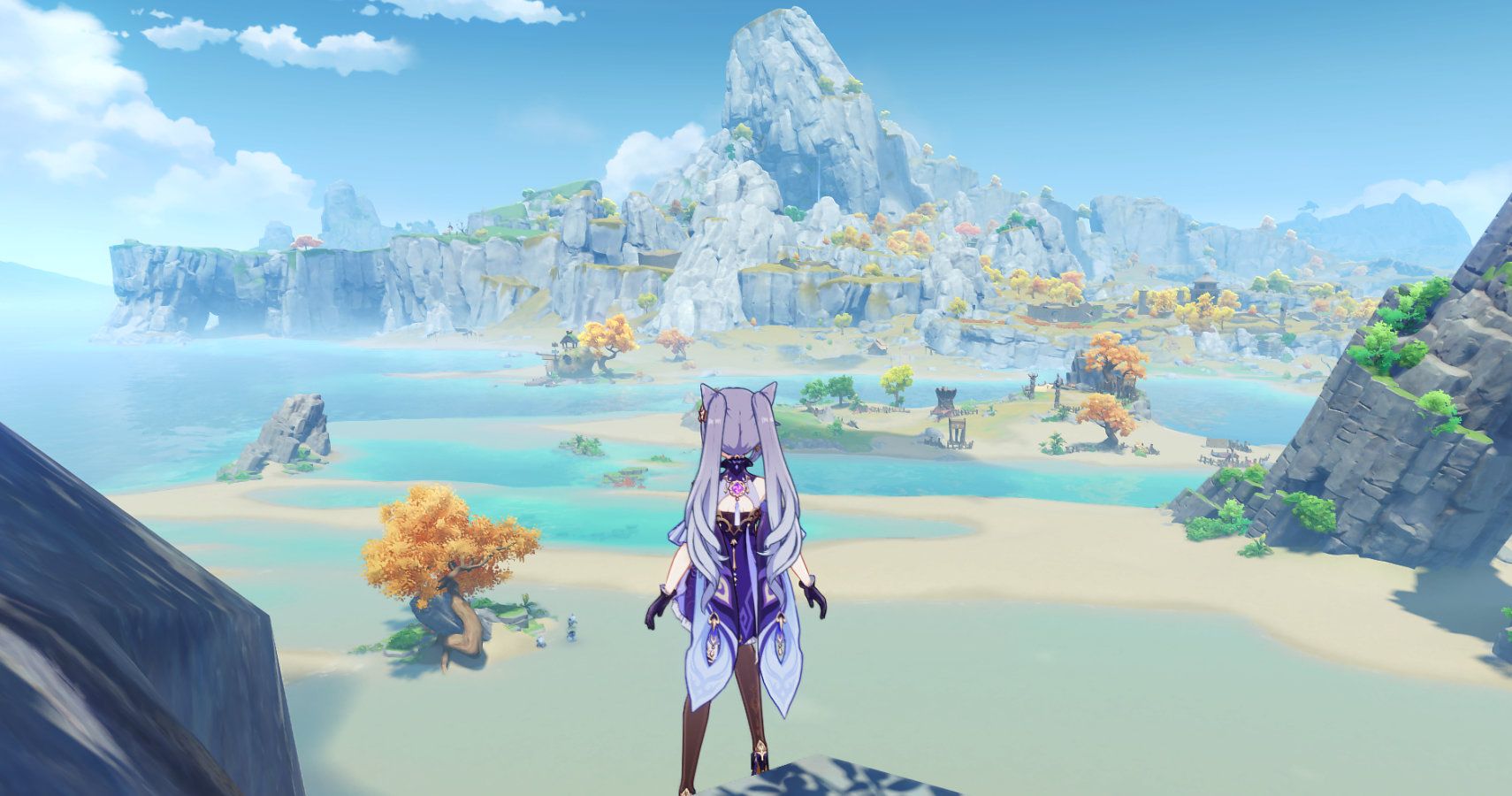 If you want to find Starconch then you'll need to head to Liyue. It's only found here, along the shores. If you have QiQi make sure she's in your party since her passive ability to find Liyue resources will allow you to see Starconch marked on the mini-map.
These hand icons show all Liyue specialties but in the areas where you'll find Starconch, there are few other specialties close by.
There are several places to find Starconch's and many of them you've likely been to while completing daily commissions. The most Northern location is the shores just below Starglow Cavern in Dragonspine. There are a few shells here spread along the shore. However, the most efficient farming route ignores these in favor of other areas more densely populated.
The Best Starconch Farming Route
Starconchs are often clustered together and there are three main areas you can find them. These are:
Yaoguang Shoal
The South-East coast of Guili Plains
Guyun Stone Forest
We recommend starting your journey at the Qiongji Estuary Statue Of The Seven.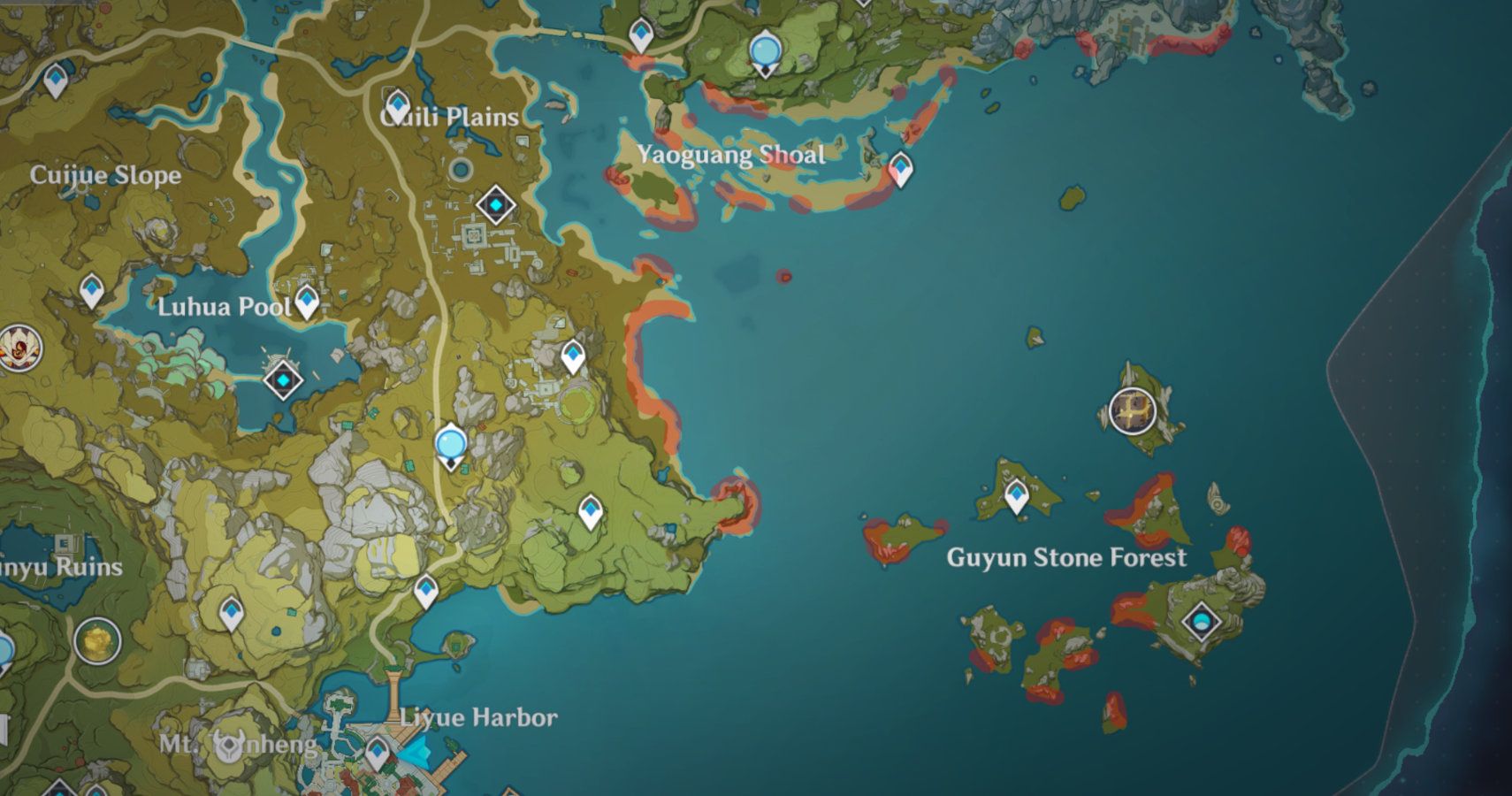 The map above shows the most common locations for Starconch. You'll likely find odd ones slightly outside of these areas but this map highlights the main clusters.
We recommend starting by combing Yaoguang Shoal before teleporting over to the waypoint just South of the Domain of Forsaken Ruins. This offers easy access to the part of the Quili Plains coast that has shells.
Finally, go over to the Domain of Guyun in Gunyan Stone Forest. You can also use the waypoint but the main clusters are easier to access from the main island.
Where To Buy Starconch And How Much It Costs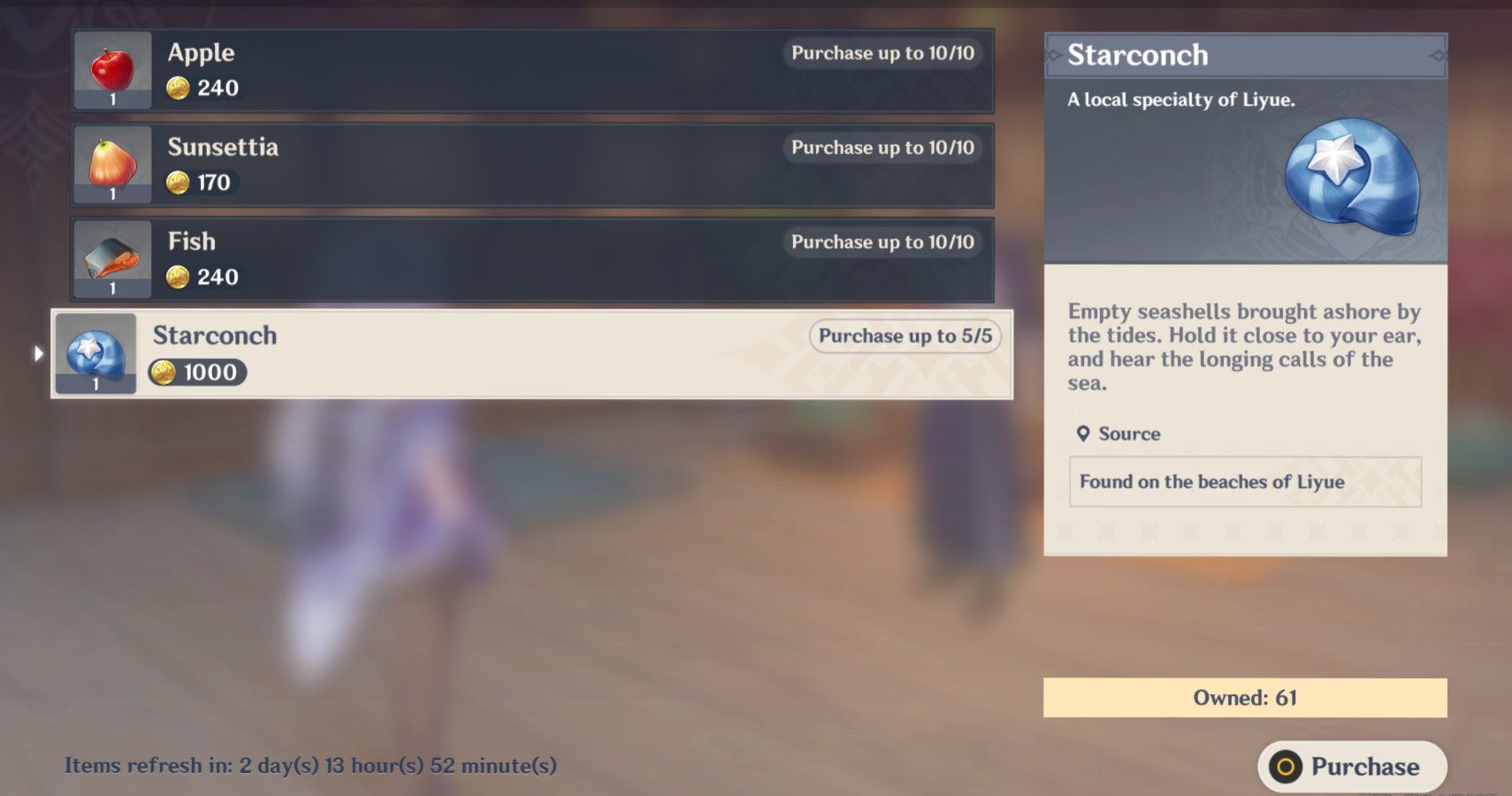 If you need a couple of Starconch quickly and have some Mora to spare, you can purchase a handful from Bolai in Liyue Harbor.
You can purchase 5 Starconch per week and they cost 1000 Mora each.
This item was added into Bolai's inventory with the 1.4 Invitation of Windblume update, so even those playing for a while may have missed it.
Where To Find Bolai And The Wanyou Boutique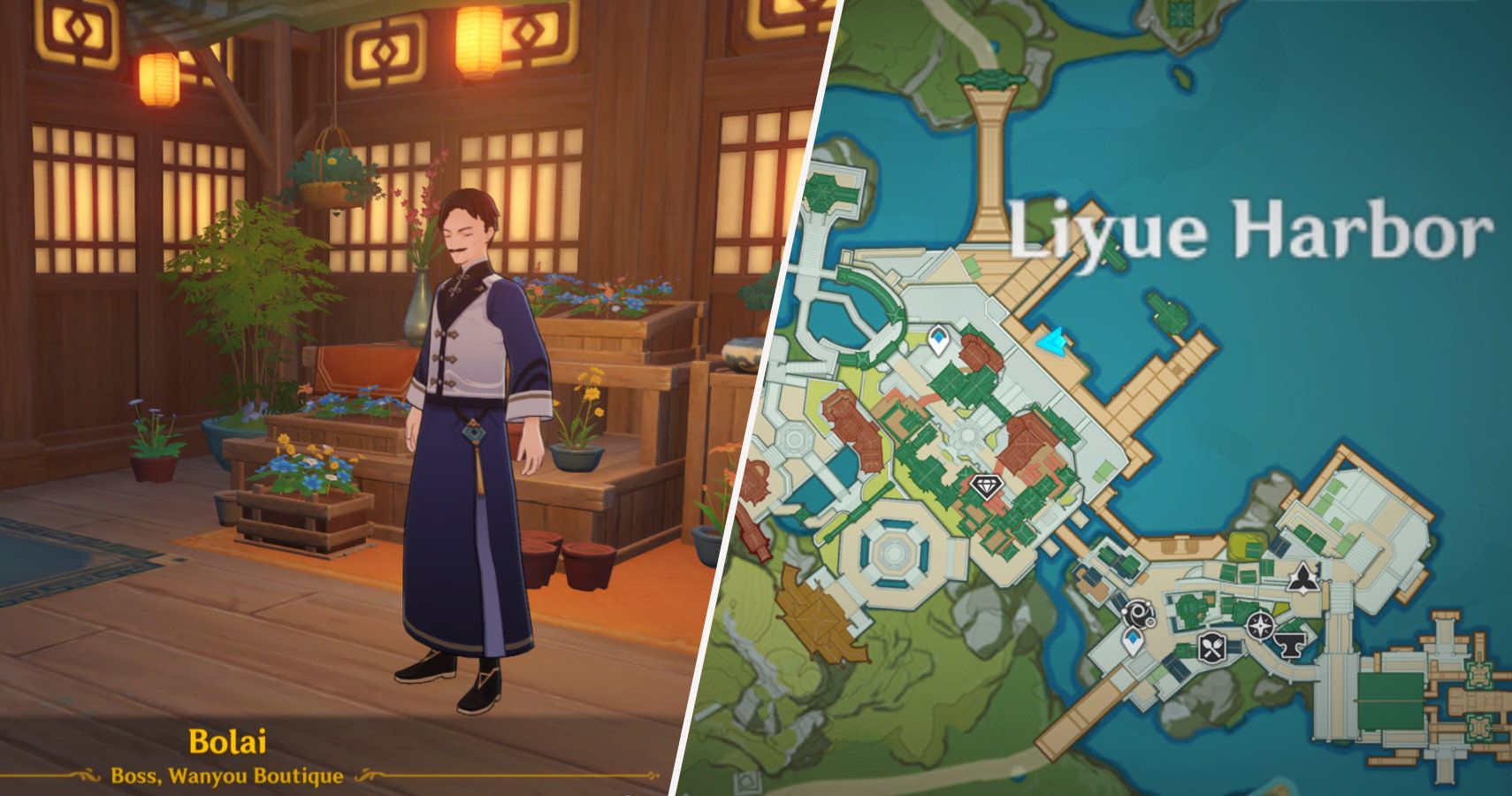 Bolai is the boss of the Wanyou Boutique. If you've played through Ganyu's story quest you may remember him. His store is in Liyue Harbor down on the docks, or rather under the docks.
The blue arrow shows the exact location on the map. However, it's easy to miss since it's not in plain sight.
Those who haven't visited Bolai before may find themselves standing in front of Ivanovich the Travelling Merchant and his very empty store, wondering where they went wrong. Don't worry. This is the right place, it's just that Wanyou Boutique is underneath you.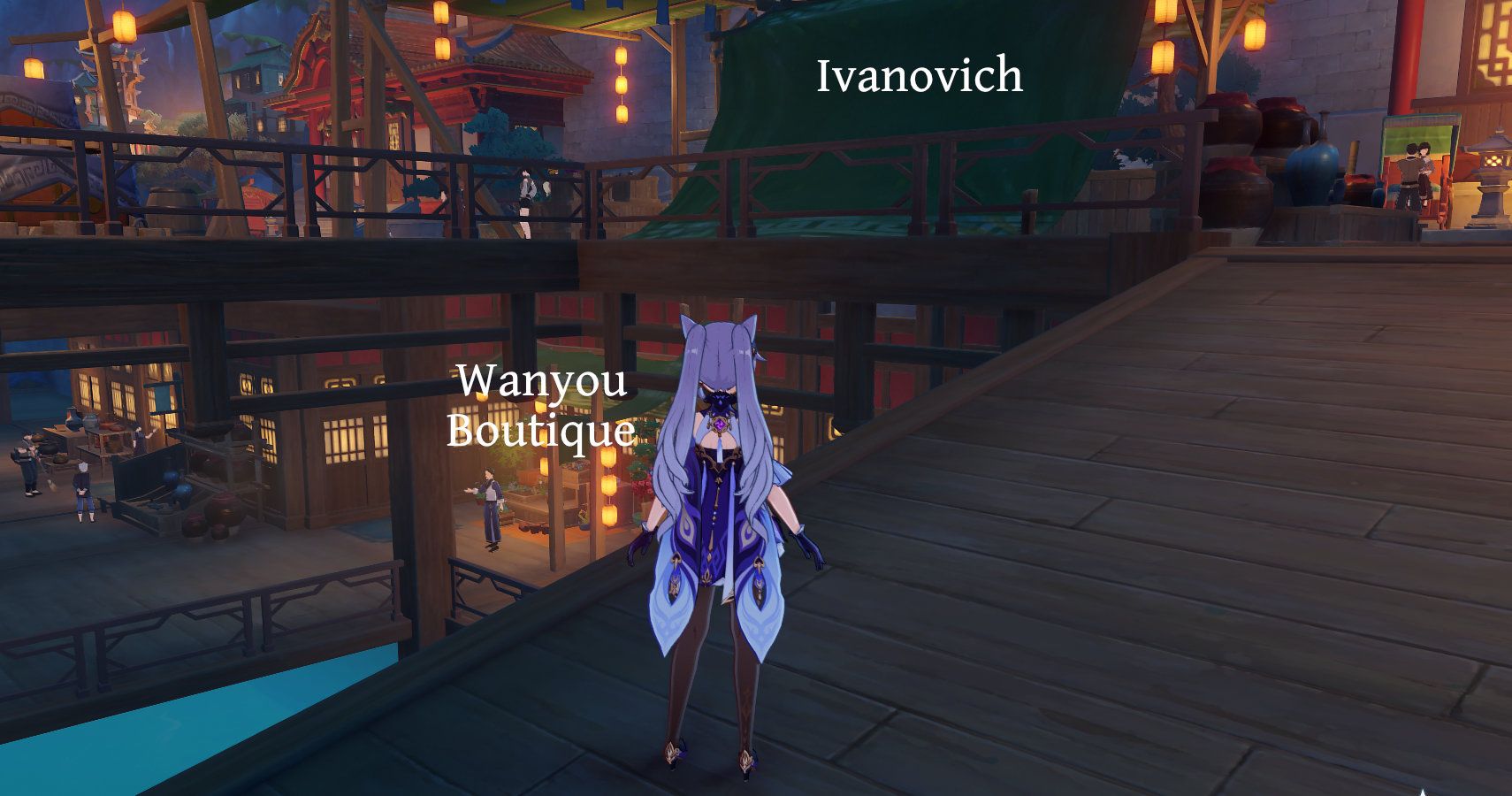 The easiest way to get there is to find Ivanovich and his empty stall, and then head over to the ramp on your left. Go down a short way then turn to your right. You'll see Bolai and can glide off the ramp and onto the platform by his store.
Now you have your Starconch, it's time to get the best out of Childe.
Next: Genshin Impact Complete Guide And Walkthrough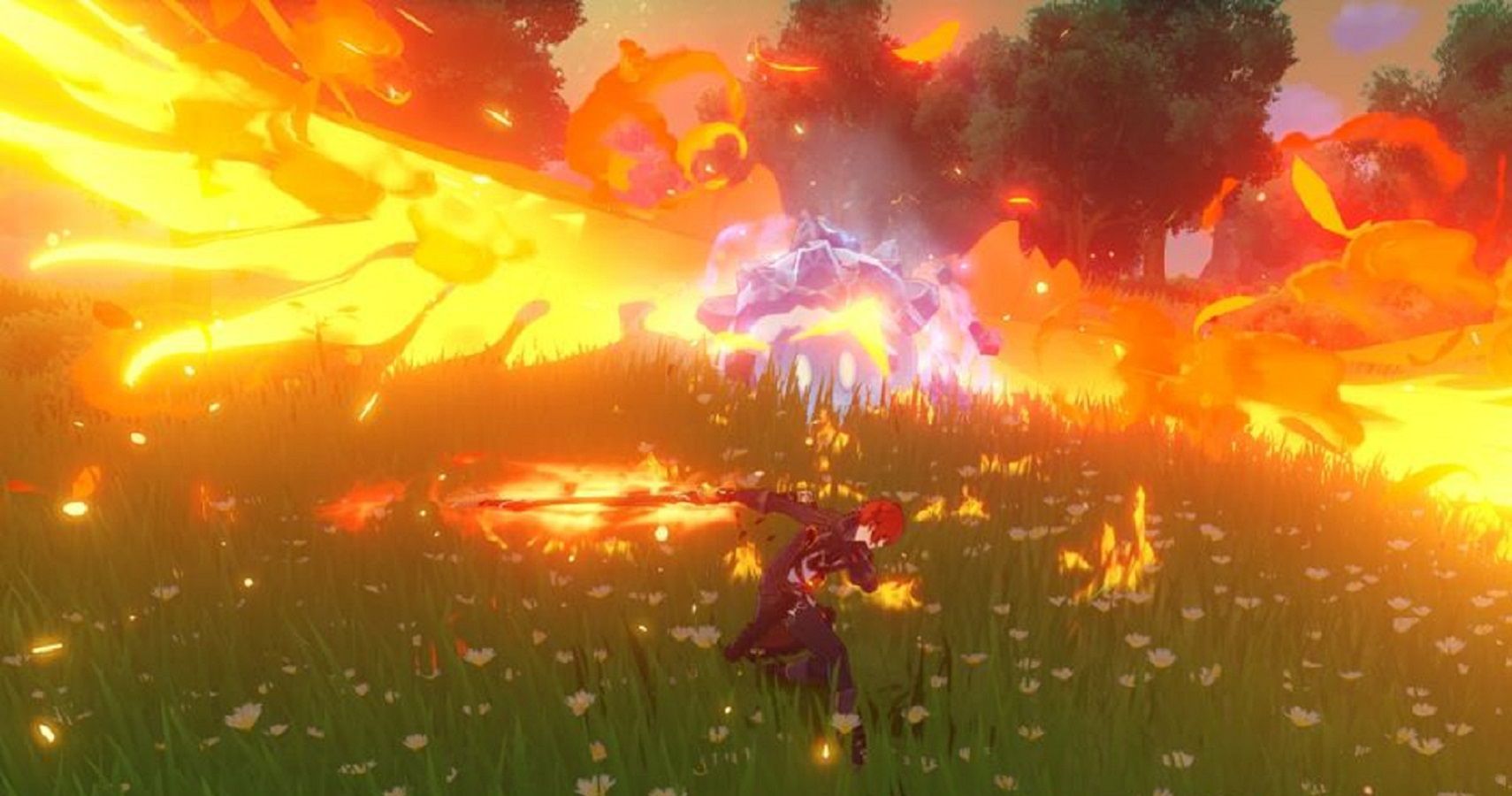 Helen began playing games at an early age with her first computer being a hand-me-down Sinclair ZX Spectrum. It didn't put her off… She is all grown up now but is still a gamer at heart, especially when it comes to The Sims and other strategy and simulation games. She juggles the daily demands of life with a family and somehow still finds the time to indulge her two passions in life, writing and gaming; sometimes both at the same time.
Source: Read Full Article