The Pokémon and Funko partnership continues, with a brand new Eevee figurine available for purchase as part of a brand new collection entitled, Afternoon with Eevee & Friends. The wonderfully uncanny Pop! Pokémon figures we've received in the past are quite different from this new Eevee figurine, which features two Eevee playing on a grass patch together.
The new Eevee figure is only the first entry into the Afternoon with Eevee & Friends collection, as a new addition will be released to the line every single month, featuring all of the Eeveelutions in different locations. The line follows the previously released, A Day With Pikachu set, which was also a Funko creation.
The new collection will be available exclusively through the Pokémon Center online, with a brand new Eeveelution joining every month until Umbreon concludes the line in October, as the official Pokémon website revealed. The first figurine featured a $14.99 price point, with the others in the set likely to follow suit.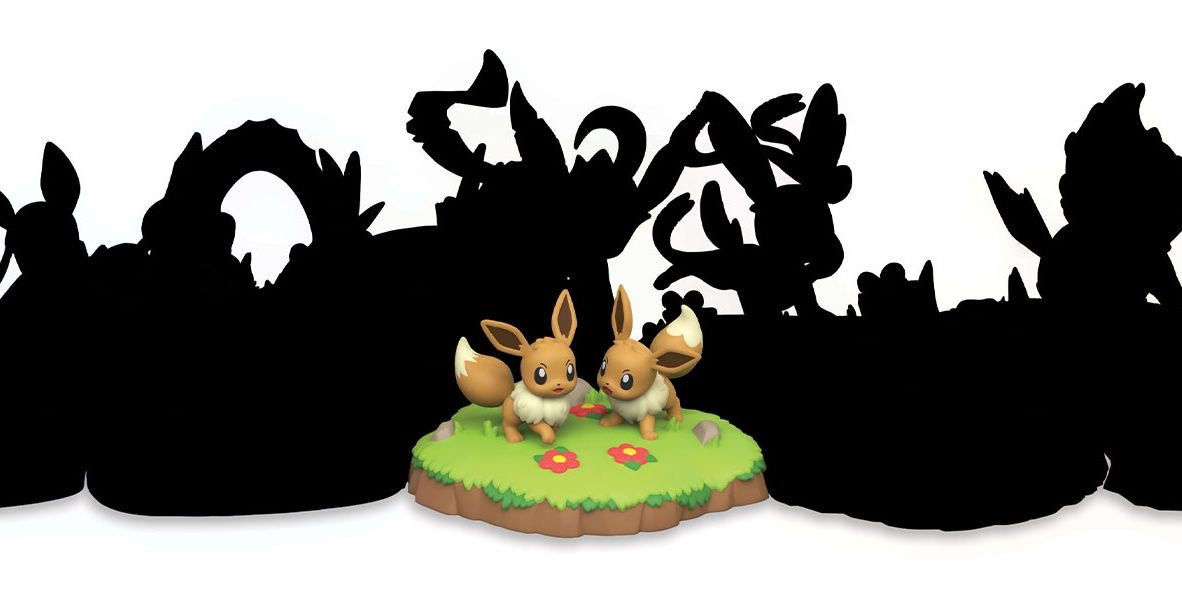 Funko and Pokémon have been working together for some time, with the original starters and a few extras receiving the standard Pop! figure treatment in the past. The Pokémon Quest version of Pikachu also received a figure, which makes sense.
The new Eevee set features the normal design of the Pokémon, without all the usual Funko trappings. As Eevee has become somewhat of a secondary mascot for the series since the release of the Let's Go! games, the new merchandise shouldn't come as too much of a surprise. Despite the feelings than fans of the series may have toward Sword and Shield, things are still going great in the merchandise department.
It's great to see Pokémon continue to create new products for fans to enjoy through interesting partnerships, such as the skateboard line launched with Bear Walker. This new Funko line will allow fans of all of the Eeveelutions to collect their favorite, or spend $135 (plus tax) for the whole line, which isn't terrible considering how expensive some merchandise can be. Hopefully, we can start to see more Pokémon featured beyond the original 151 and handful of favorites that The Pokémon Company seems to love, but we'll take what we can get at this point.
Source: Read Full Article