A new Season has just dropped and it's time to take a look at all the new skins you can unlock throughout the next couple of months. This isn't only a new Fortnite Season, it's also a brand new Chapter. It's got lots of new content, including a brand new map (you might be happy to know that some fan-favorite landmarks have made a comeback though) and most importantly, a sweet-looking Battle Pass filled with cosmetic items and V-Bucks to unlock.
Just like in the previous skins, many of these skins have additional styles that you get in the Battle Pass tab and in the Bonus Rewards Tab. As the Season progresses the chance to unlock different variants will arise as well. It's always best to get as many character quests done as possible to avoid them piling up further down the line.
8

Shanta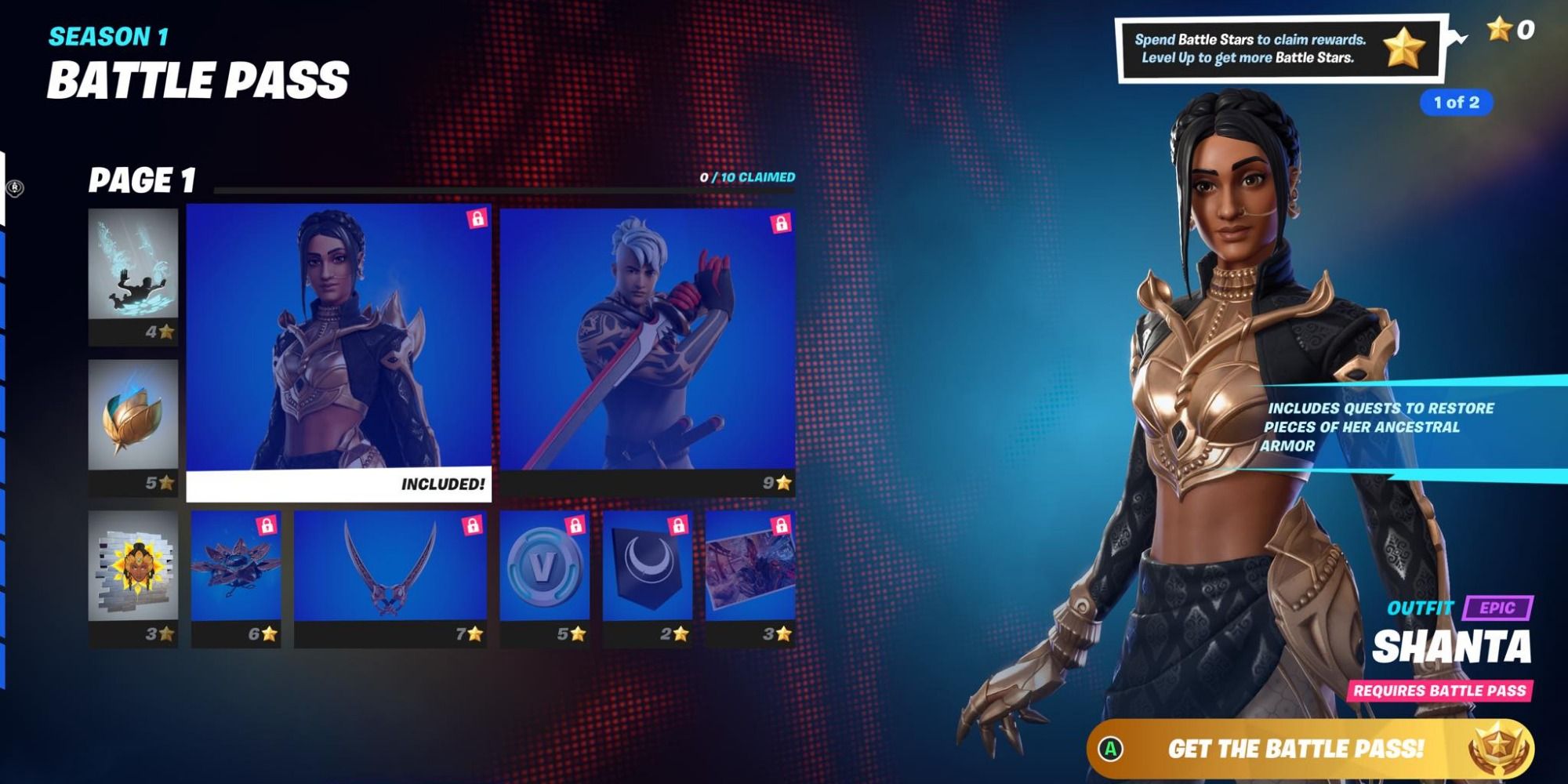 Shanta is the first Battle Pass skin you'll unlock. You will get her as soon as you purchase the Battle Pass, there's no need to unlock any additional pages or get Battle Pass Stars to purchase her.
She has Ancestral Armor and you can get it for her by completing special Shanta Quests and unlocking several armor pieces. Shanta is one of the most interesting tier one Battle Pass skins made so far and it's great to see Epic pour the same amount of complexity into each skin, regardless of how advanced you are into the Season.
7

Ronin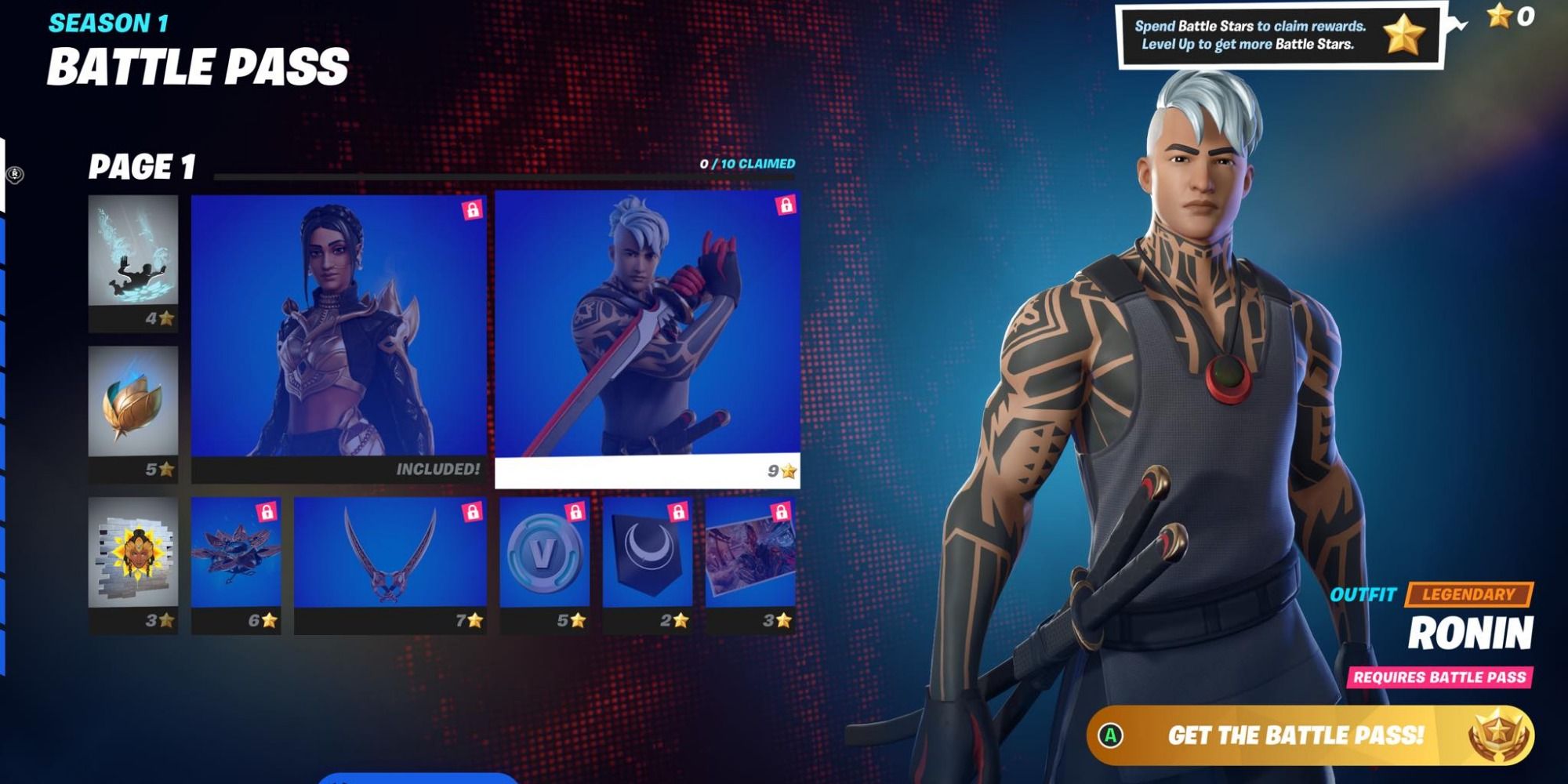 The second skin you can get right at the start of the Season is Ronin, he's the first purchasable skin on the first page of the Battle Pass. You will have to get nine Battle Stars to purchase him, meaning you'll have to reach level two since you get five Battle Stars each time you level up.
You can unlock his Azure variant on the next Battle Pass page, his Vest variant on the fifth page, and his Cape variant on the eighth page. Pick your favorite style and jump out of the Battle Bus right onto Tilted Towers.
6

Lt. John Llama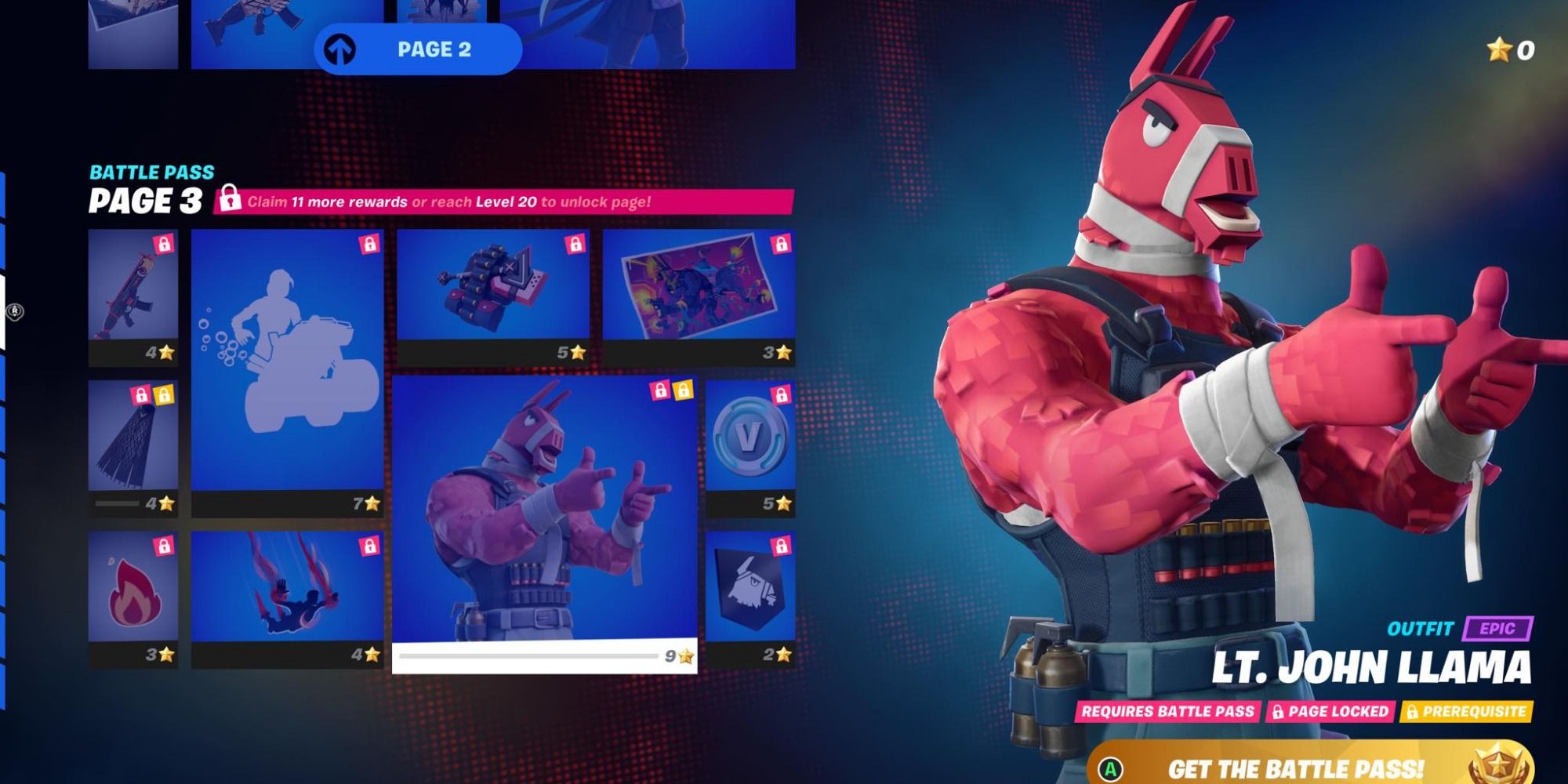 What's Fortnite's iconic mascot? The llama, that's right! So, it's always great to see the addition of a new llama-based skin in the game. In this Battle Pass, you can unlock Lt. John Llama right on the third page.
He's a pink, tough-looking, bandage-wrapped (or is that toilet paper?) llama. If you don't mind bulkier skins, this is an awesome choice for the Season. He also has a Special Forces variant that you'll find on the next page.
5

Haven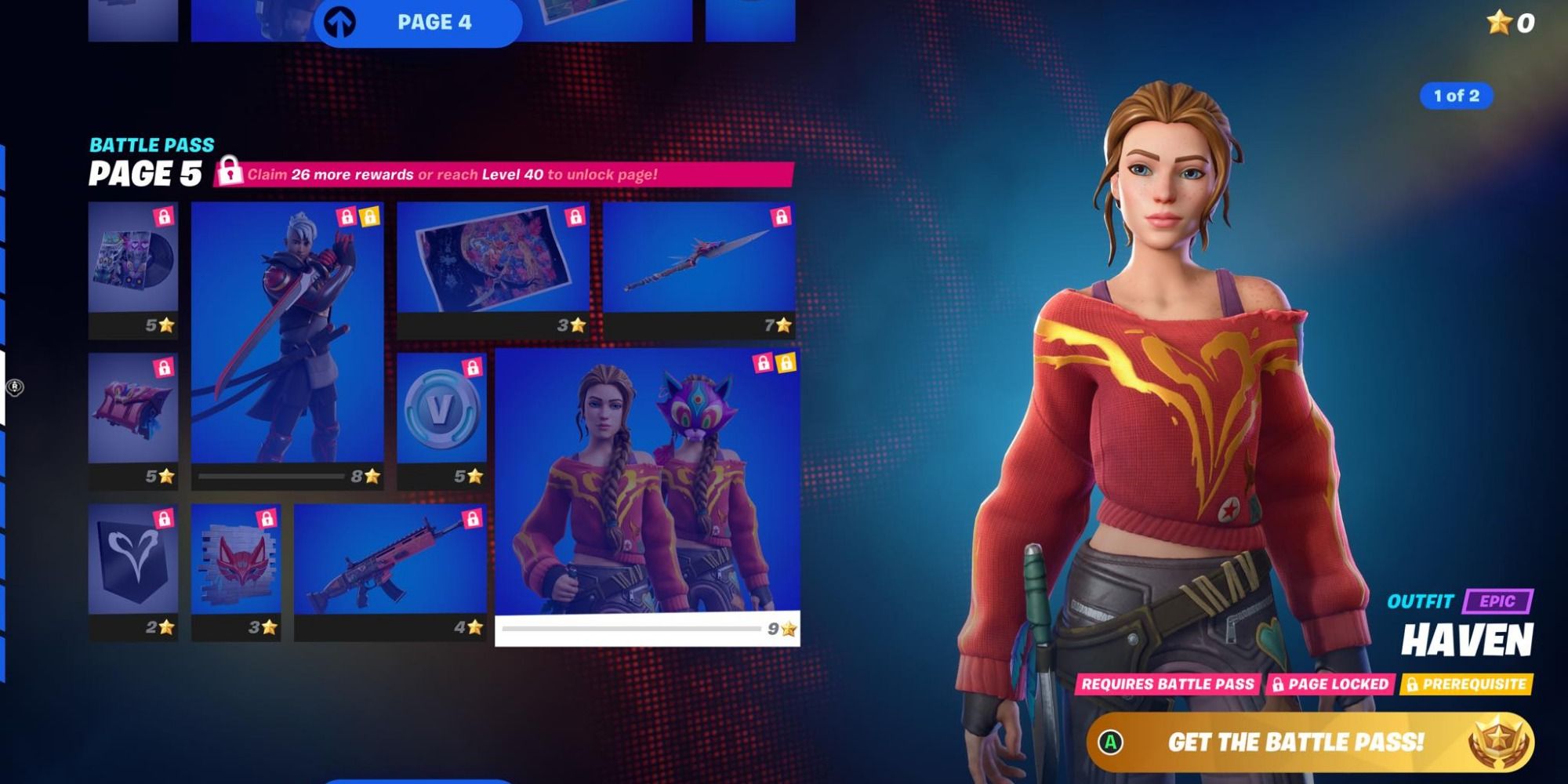 Haven is the fourth Battle Pass skin you can get your hands on. Although at first, it may seem like a fairly simple skin, even with the backward hat and the Midnight variants, this skin has a customizable mask.
There's a tab in the Battle Pass called Haven Masks that'll only be available two months from now but from the looks of it it seems that it'll work similarly to the Toona Fish skin, you'll most likely collect different items to get loads of styles.
4

Gumbo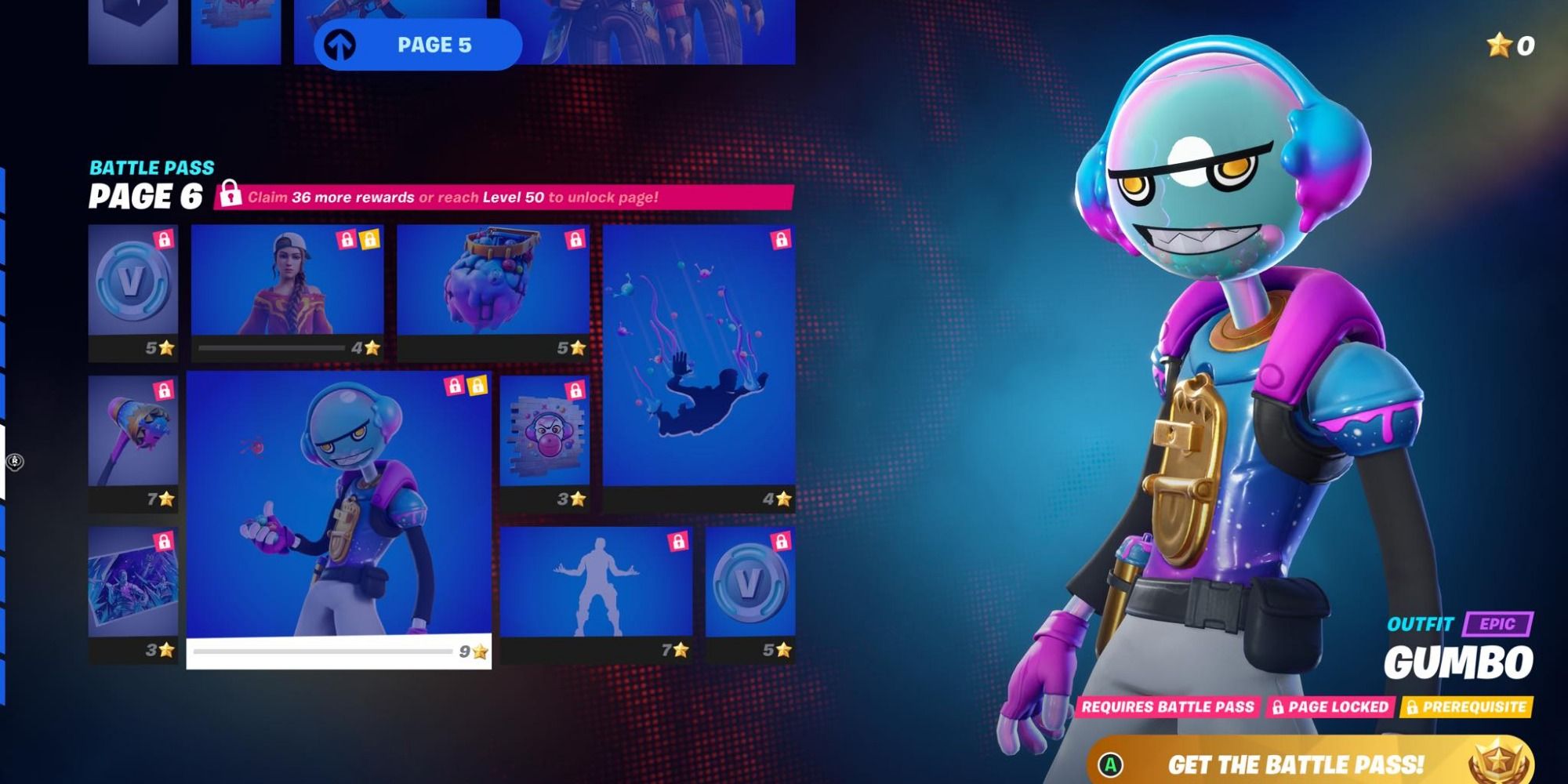 On the sixth page of the Battle Pass is the Gumbo skin that you can get for nine Battle Stars once you reach it. Gumbo's bonus South variant looks great but the Bitter alternative style, which also affects the back bling and the pickaxe, looks pretty menacing – in a good way.
The skin's regular style looks bright and shiny and although the colors are beautiful to look at it might give your position away, so consider one of the other variants if you prefer a more peaceful approach in your gameplay.
3

Harlowe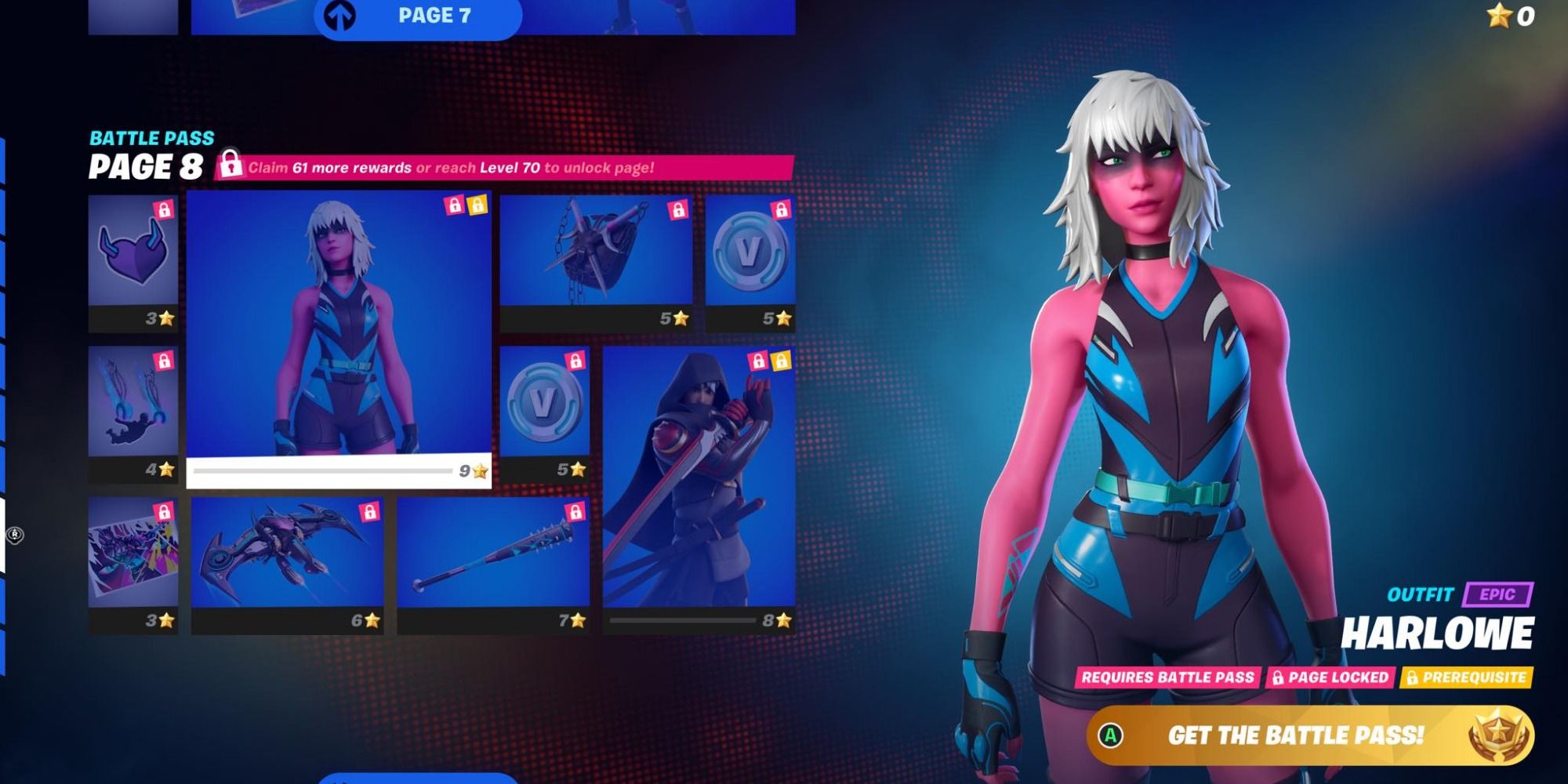 Reach the eighth Battle Pass page to get the opportunity to unlock the Harlowe skin. On the next page, you'll also be able to get her Racing Suit alternative style and, on the bonus rewards tab, you can also get her Future Frost variant for twenty Battle Stars.
Harlowe looks awesome and threatening, she will certainly look great ducking and sliding while defeating opponents on the Battle Royale island.
2

Spider-Man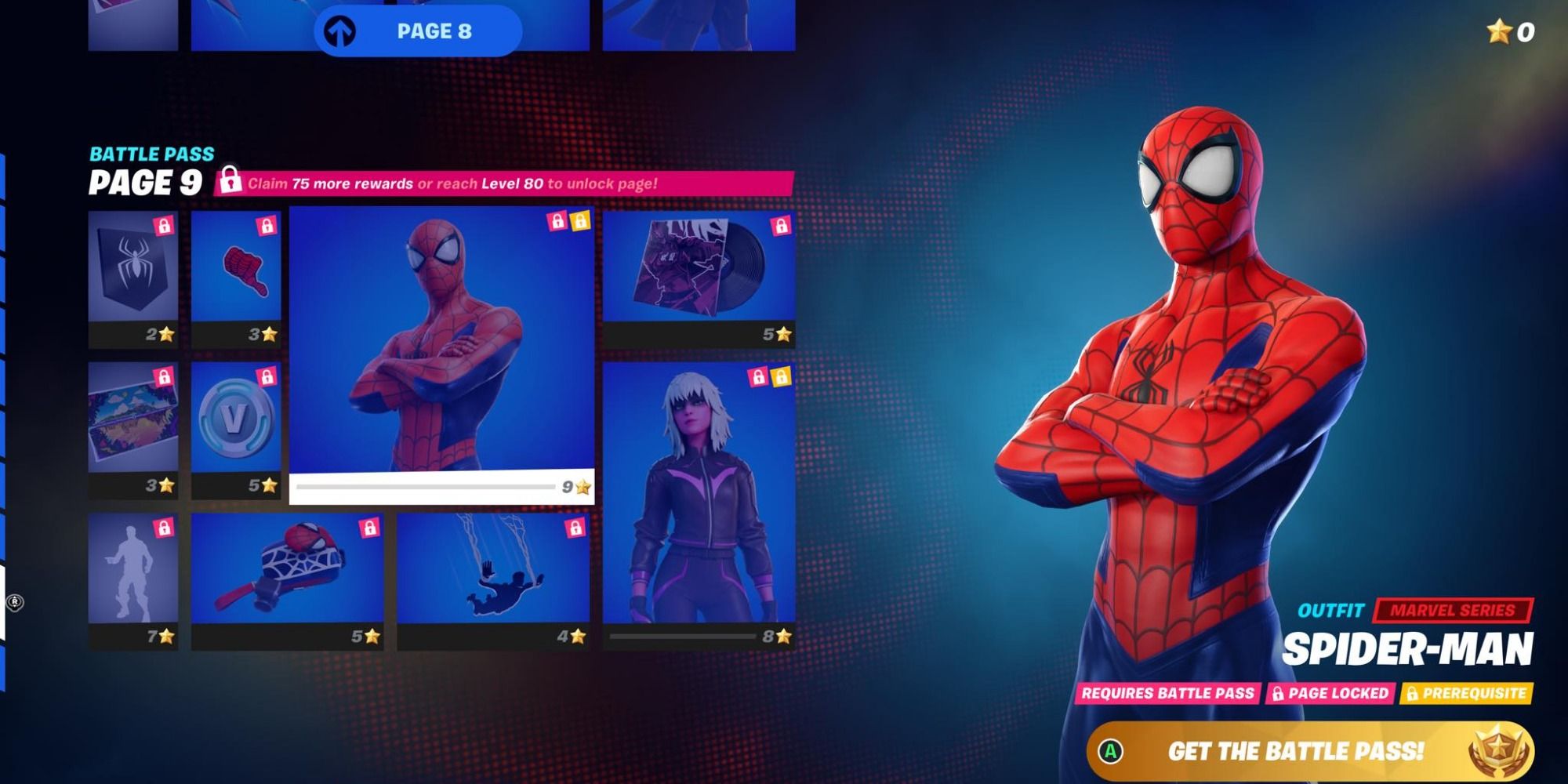 It's been rumored for a while now that Spider-Man would be joining the Fortnite universe very soon and it's finally happened! And more Marvel characters will be joining Spidey very soon on this Fortnite Chapter. To unlock the Spider-Man skin you have to reach page nine of the Battle Pass and then purchase him for nine Battle Stars.
There's also a Symbiote Suit on the tenth page and a Future Foundation suit on the second page of the bonus rewards tab.
1

The Foundation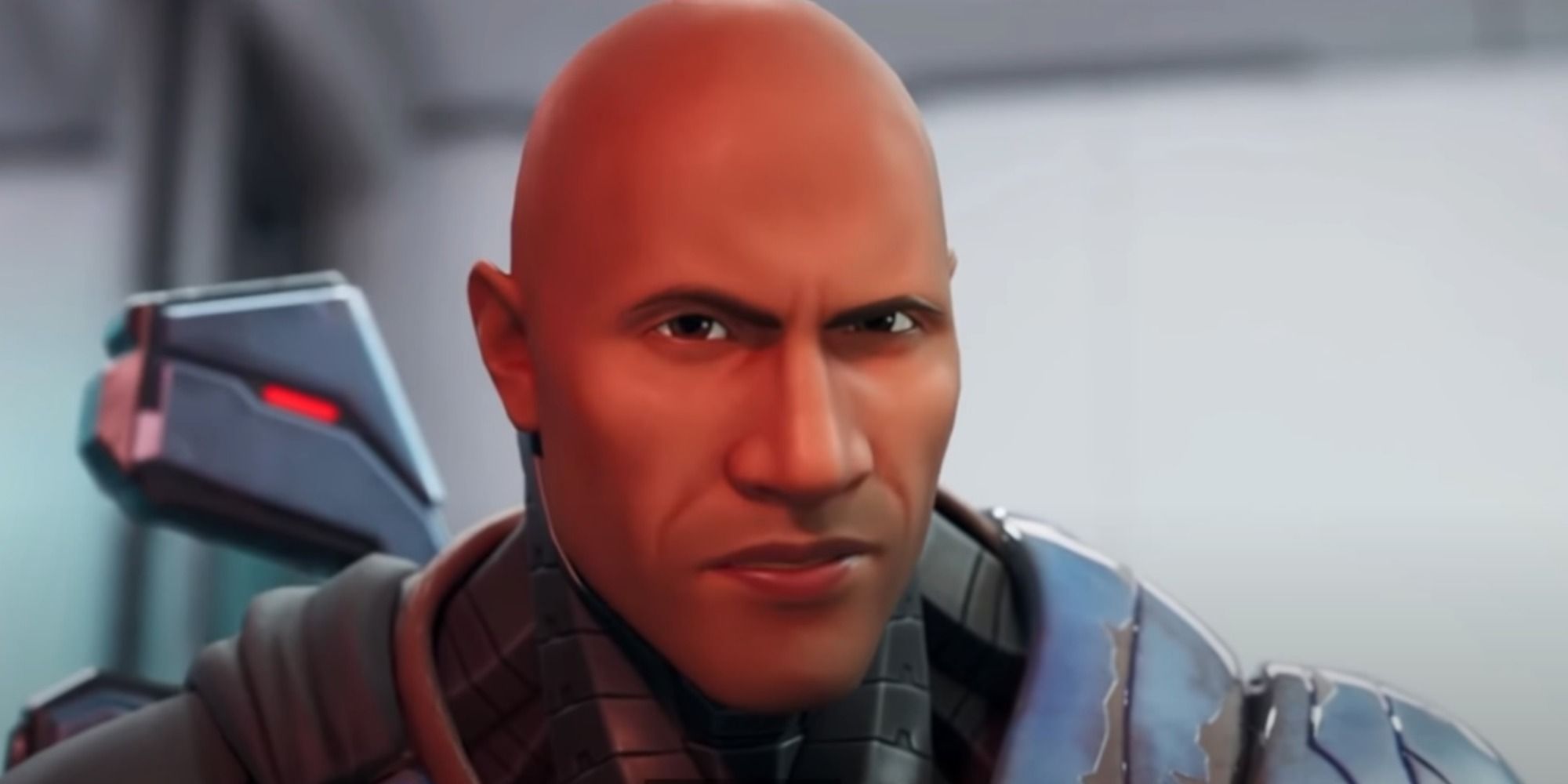 Although he's not unlockable yet, The Foundation skin, voiced by The Rock, will soon be roaming around the Battle Royale island. In two months, when the Haven Masks also become available, players will be able to unlock The Foundation as part of the Battle Pass. Once it's possible, we'll update this article to let you know how you get your hands on him.
This Season's Battle Pass skins are quite different when compared to last Season's Battle Pass (Chapter Two Season Eight) which is great because it's always good to see diversity so the game stays fresh.
Source: Read Full Article