In any workspace, you want to make sure you're comfortable at all times. Long use of devices at a desk with little in the way of ergonomics can cause strain, so the right equipment makes all the difference in your health and productivity. However, while you want to be comfortable in your chair at home or in the office, there are also near-limitless options for what style you want.
The FlexiSpot BS10 Office Chair is a professionally presented and ergonomically considerate chair. The back support, headrest, firm cushioning, and versatility all come together to make a chair that is a great fit for comfort in an office workspace, but with functionality coming before visual design, it can feel like a weaker option for most shoppers.
The majority of chairs fall into similar categories when it comes to office and home setups – You'll most commonly see simple and meshed chairs for prolonged workspaces. Tall, leather gaming chairs boasting unique designs are a popular choice for home spaces, whether you use them working from home, gaming, or streaming. They're comfortable for support and extended use, but also feature funky patterns and themes from your favourite game or series that make them even more appealing.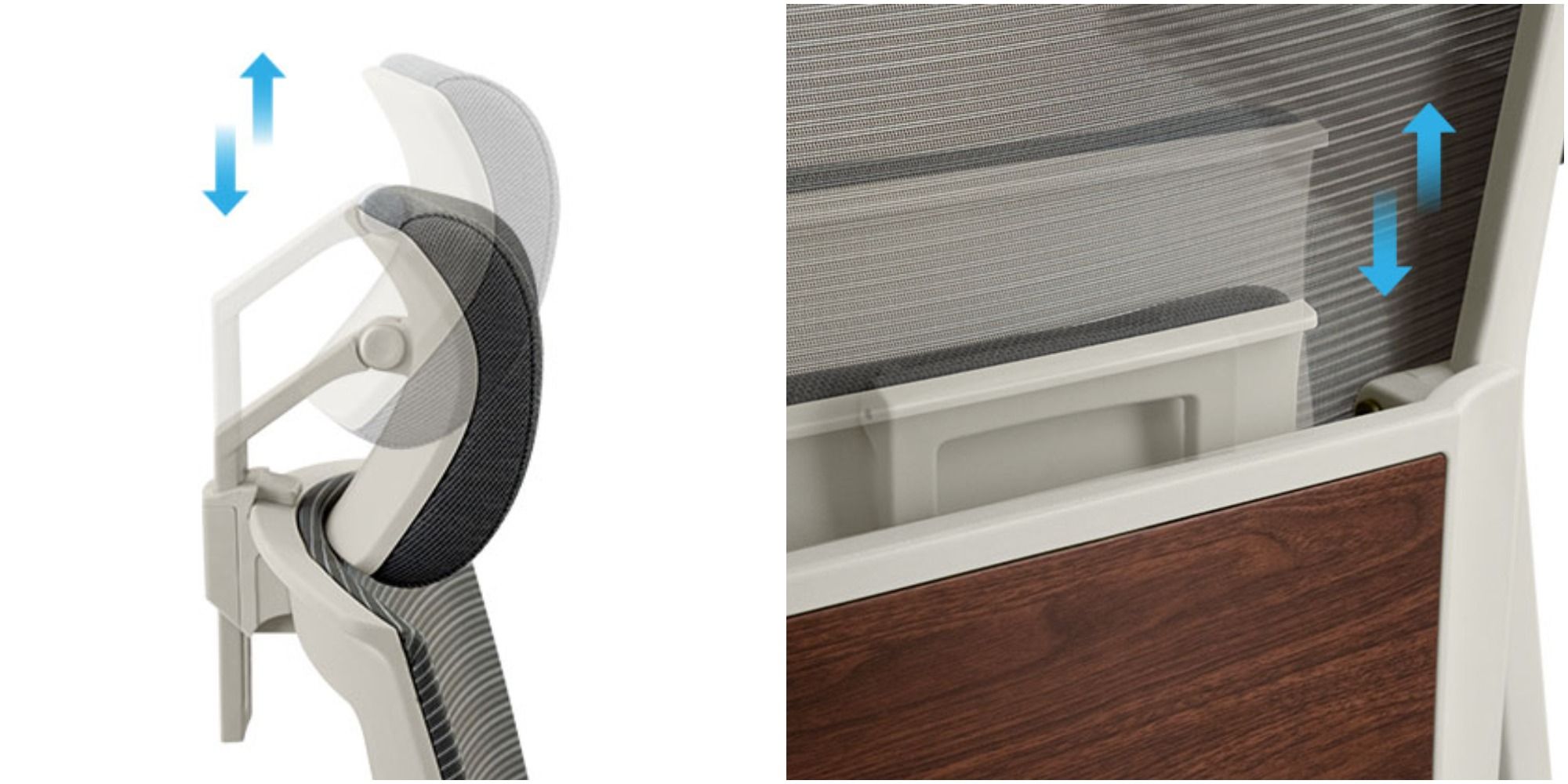 The FlexiSpot BS10 Office Chair feels like it sits somewhere in the middle of these choices. It features a taller design with plenty of support, but uses a meshed back and a design that looks like something you would see in an office environment where the sole purpose is functionality. It's a well-built and comfortable chair, but the aesthetic does hold it back a little. If it looks appealing to you, and you're after that professional feel, then it fits the bill, but some people looking for a chair will want more, especially when compared with the vibrant offerings that gaming chairs provide.
Assembling the chair was a simple job, and it arrived in one large box with all the parts inside. The package is heavy and you will probably need two people to put it all together, so keep that in mind when you come to build it. The tools required are included, so it's easy to get it all set up in about 20-30 minutes. The quality feels solid and most of the parts seem like they will last for long-term use.
That being said, when I was assembling the chair, I noticed a small bit of plastic was broken near the base from where the chair leans back. This was not a functional piece and the chair was still assembled absolutely fine, but it's worth taking note of. The whole thing feels high quality, but these smaller and less important parts could potentially suffer the same cosmetic issues.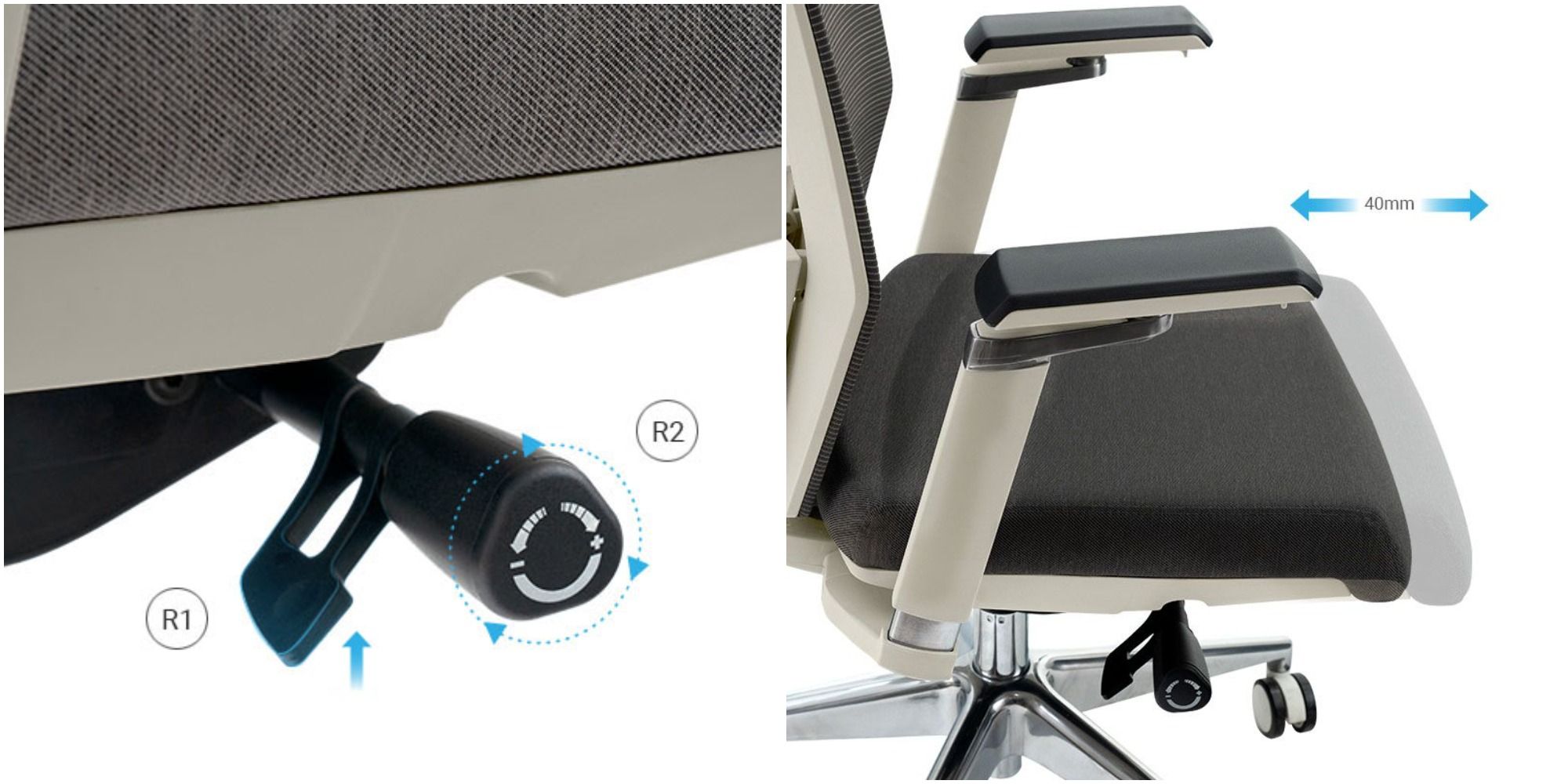 When in use, the chair features many different functions for adjustment. With two handles underneath on either side of the base, you can set the seat depth, chair height, back leaning lock, and back leaning resistance. This is great for setting up the positioning to work exactly for what you need, and for whatever type of desk or environment you are using the chair in.
You are also able to adjust the lumbar support and headrest to a height that works best for you, by pulling them up or pushing them down manually – this can feel a little rough to do at first, but quickly becomes natural. The arms of the chair can be swiveled if you need them closer together or pointing outwards, as well as adjusted between six different heights. They can't be moved out of the way entirely, though.
Overall, the FlexiSpot BS10 Office chair is a decent and comfortable chair for a professional office environment, though it's not particularly stylish; it's just not what most people look for in terms of aesthetics. For the current price of £399.99, the chair would be pretty high quality for an office environment, but many will likely rather search elsewhere – after all, for the price, you can easily find chairs that balance the same amount of comfort and functionality with a far wider choice of designs. That said, if the BS10 Office chair looks like the style you're after – or you value function over aesthetics – then it's still certainly a suitable option and shouldn't be overlooked.
Source: Read Full Article