First 4 Figures is notorious for selling exquisite statues from the pop culture world, for a steep but fair price. One of its lines puts lovable platformer star Shovel Knight in the spotlight for another term, and its "Player 2" variant has won 2020.
Adding to the Shovel Knight line, First 4 Figures presented the Shovel Knight Player 2 Exclusive Edition last year, which came complete with the following: Player 2 Resin Statue, a detailed base inspired by The Plains, an additional Fish Head sculpt, and an authentication card. It was the first companion statue in the Shovel Knight line, and released back in Q1 2020. The Player 2 edition stands 15.5 inches tall with a weight of 4.39kg. Retailing at $299.99, Shovel Knight's green variant has currently been placed on the wait list, however the line's Combo Edition is currently in stock.
Debuting in December 2017, First 4 Figures' Shovel Knight Combo Edition was presented to the public just in time for Christmas. Featuring one statue of Shovel Knight in his signature blue armor and a second statue of the titular character sporting the Ornate Plate Armor, the company's Combo Edition was on everyone's Christmas list. Retailing at $549.99, both statues can be purchased together as a Combo Edition or bought separately for $299.99. The Shovel Knight Regular statue also comes with an additional Fish Head sculpt, to pay homage to the minor character who first appeared in Shovel of Hope.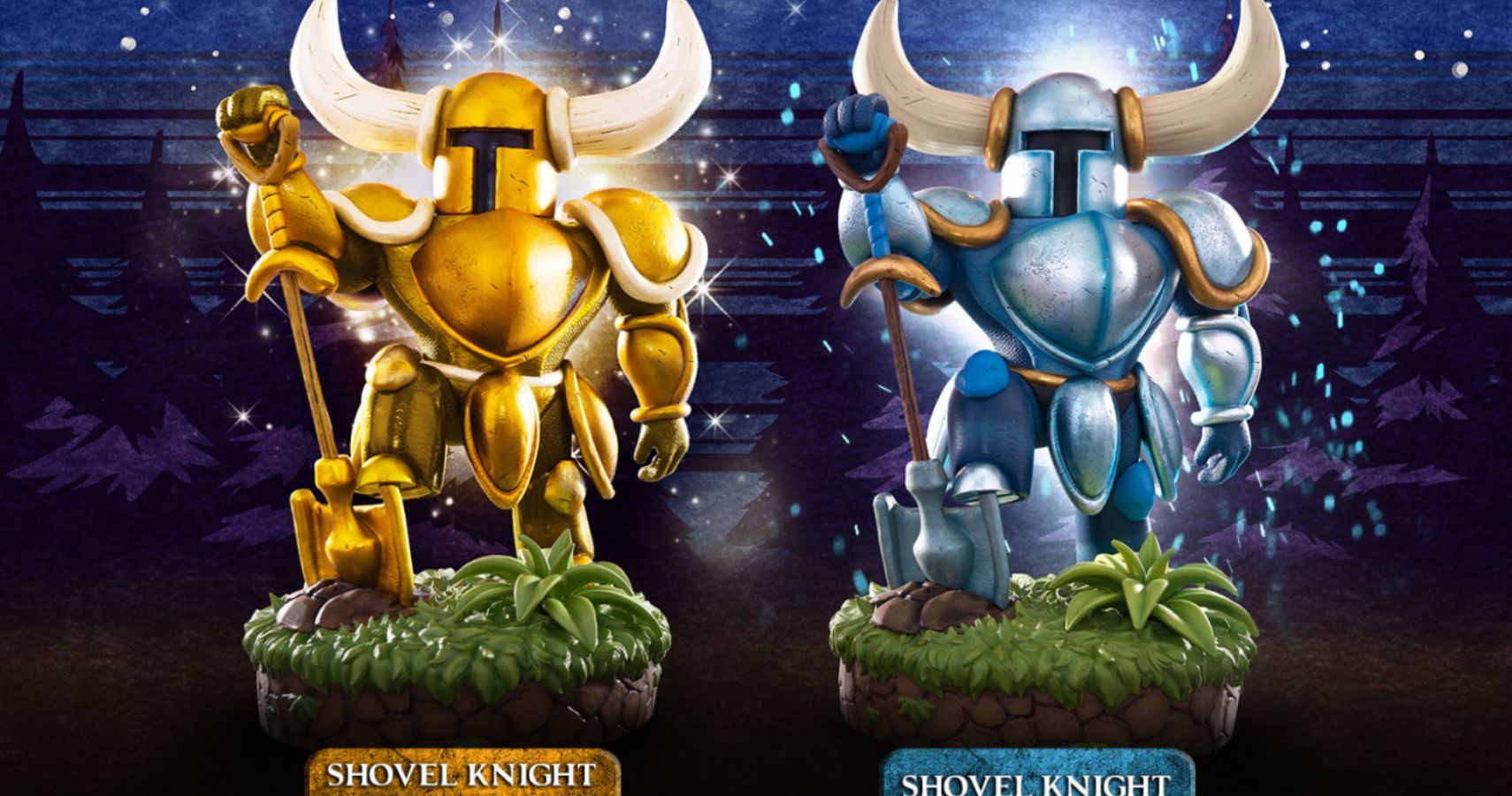 First 4 Figures has been in the lucrative merchandise business since 2003, offering beautiful sculpts from a plethora of fandoms, including The Legend of Zelda, Super Mario and Fullmetal Alchemist. The company has had a busy year with the release of its Sonic the Hedgehog Super Shadow statue, its Pac-Man statue (to celebrate the game's 40th anniversary), and its "Bust of Artorias The Abysswalker" from Dark Souls, which is as close to perfection as one can get.
Elsewhere on the merchandise market, McFarlane Toys added the Geralt of Rivia action figure to its Fall 2020 collection, which included all of the Witcher's details down to the last scar. PureArts also teased its Animus Eivor statue for the release of Ubisoft's Assassin's Creed Valhalla, which is now available for $749.00.
Source: Read Full Article