Adding to the release hype of Cyberpunk 2077, a firearms expert sat down for an 11-minute video to critique the weapons of CD Projekt Red's game. In a series with GameSpot, keeper of firearms and artillery of the Royal Armouries Jonathan Ferguson spoke via webcam to give his opinion on the in-game arsenal.
Starting with what he described as a "fairly conventional-looking handgun", Ferguson commented on the gun's polymer frame and slide which attributed to its real-life likeness. However, he mentioned that the gun's internal bolt was pulled back with the slide, which is irregular. Ferguson also commented on the handgun's side controls, which he said made no "immediate sense" to him and labeled them "Greebles" – a common term used within the movie industry that describes additional functions to make a design look "cooler".
Ferguson also had the gun's iron sights in mind, which he found very interesting. Stating that they were similar to fiber optic sights on a contemporary pistol, he mentioned that the modern trend in real-life guns included red dots, instead of the in-game triangle. Ferguson also said that he would be "very surprised if by 2077 every handgun doesn't have some sort of low profile red dot sight on it". He concluded his breakdown of this gun by considering the game's '80s-inspired environment, where "anything goes".
This was but a taste of the knowledge that Ferguson shared in the video, as his feature showcases many more teardowns of the game's smart, power, and tech weapons. The professional is incredibly engaging, relaying fact upon fact of modern weapons and expressing how CD Projekt Red has incorporated real-world functionality into its fictional world. Ferguson has also done two other videos reacting to the guns in Call of Duty: WW2 and Call of Duty: Modern Warfare.
In addition to GameSpot's compelling feature, the Polish developer's behind-the-scenes look at vehicle foley work is another fascinating watch. Cyberpunk 2077 has finally been released to the world, and its rich lore is something that everybody is clamoring to try.
Cyberpunk 2077 is available for PC on GOG.COM, Steam and Epic, Xbox One, Xbox Series X|S, PlayStation 4, PlayStation 5, and Stadia from December 10, 2020. When you buy Cyberpunk 2077 on GOG.COM, 100% of your money goes to CD PROJEKT Group and supports their future projects.
Next: Cyberpunk 2077 Complete Guide And Walkthrough
These articles are posted in affiliation with GOG.COM. TheGamer received compensation from GOG Sp. z o.o. for affiliating these articles with their brand.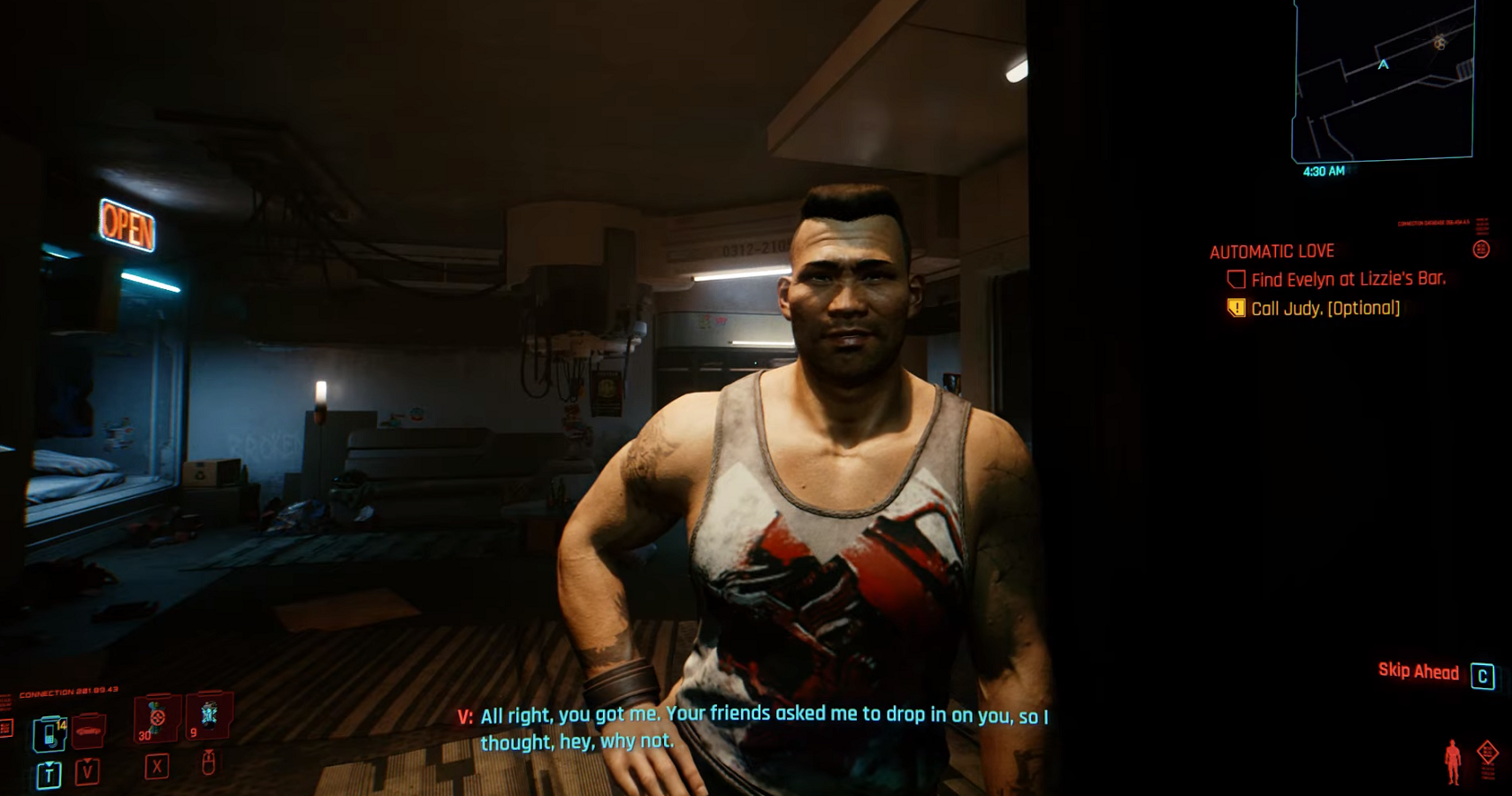 Jo recently got served a nostalgia trip playing Sony's Spider-Man, as it brought back the exhilarating feeling of web-slinging from the PS2 days. While the giddiness of gaming still remains, Jo has put the adult brain to good use by spending the last few years dissecting the games industry and marveling at its insides.
Source: Read Full Article