With the New Year quickly approaching, Fire Emblem Heroes has blessed us with yet another game update featuring four new units, as well as a long-overdue alt for a popular female character, Anna! Check out everyone's favorite resident shopkeeper and more Special Heroes in Fire Emblem Heroes' upcoming 2020 New Year's banner Summoning Event!
Leading the pack of heroes in this holiday batch is former "Askran Commander" Anna, though she looks a little different now. She's exchanged her regal white and gold armor, blue cape, and ax for something more festive. Now, as Anna the "Wealth Wisher", she's clad in a traditional Hoshido kimono robe to commemorate the New Year.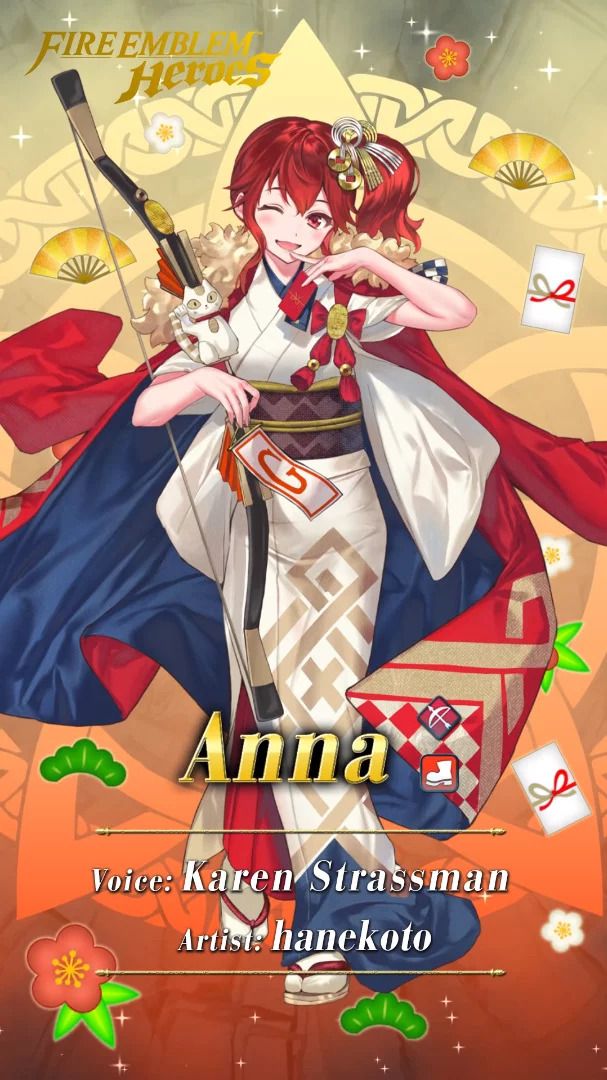 Despite being one of the premiere characters in Heroes, this is her first alt ever. She utilizes a powerful bow and arrows, making her only the game's second red bow user. Her five-star learnable skills include "Fortune Bow+", "Rally Def/Res+", "Sabotage Atk 3", and "Atk/Spd Gap 3".
But Anna isn't the only hero to look out for in this upcoming Summoning Event. The other three available heroes include Askran siblings Prince Alfonse and Princess Sharena, now appearing as a Duo "Askran Hero" unit, and beast units "New Year's Spirit" Selkie and "New Year's Claw" Lethe. All units are dressed in Hoshido kimonos as well.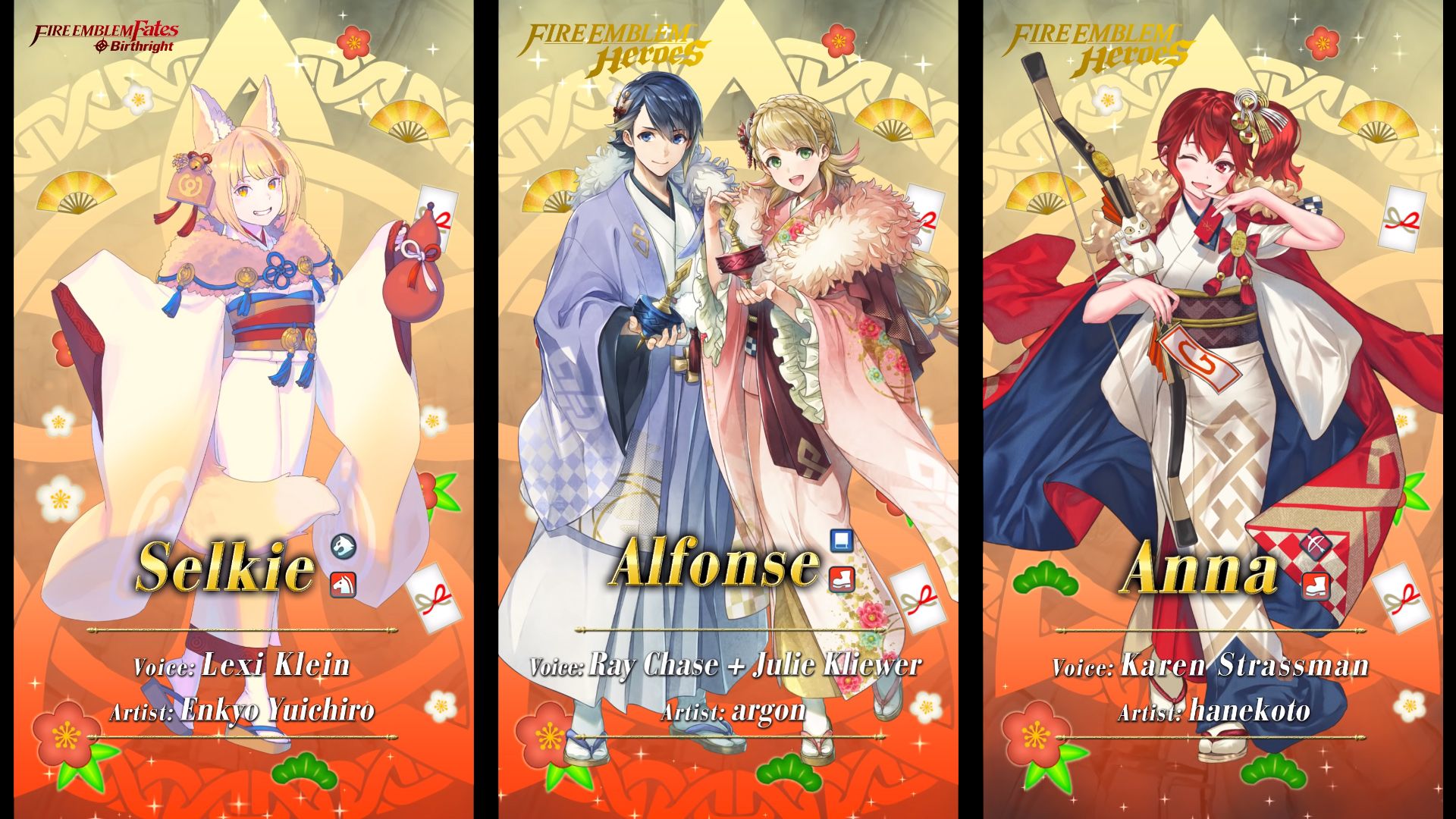 As is customary with every Special Heroes banner, Heroes players can expect a brand new Tempest Trials+ to try out to commemorate the event. Players can compete in the Tempest Trial+ to win "New Year's Eir." If players can reach the necessary points thresholds, they can even collect two different versions of her in her New Year's attire.
To celebrate the event and help out players, Nintendo Mobile's official YouTube channel recently released a video featuring some useful tips and tricks for maximizing Anna and these new heroes' potential.
These special heroes will go live in the Summoning Event beginning New Year's Eve, December 31, 2019, at 11:00 PM PT. They'll stick around for the entire month of January, giving players plenty of time to start scrounging together orbs to try and collect these festive heroes.
Fire Emblem Heroes is available for iOS and Android devices.
Source: Read Full Article