Final Fantasy XIV's Patch 5.31 comes hot on the heels of the explosive 5.3 update. But whereas 5.3 brought an end to Shadowbringers' storyline, introduced a slew of sweeping quality of life changes, restructured FFXIV's base game A Realm Reborn, and more, 5.31 will be a little less content-intensive.
Patch 5.31 is mostly centered around introducing the next leg of The Ishgardian Restoration, a Disciple of the Land/Hand-oriented activity where players help restore parts of Isghard that were damaged during the end of the Dragonsong War. Players will be building the next phase of what has been teased as the launch of Ishgardian housing wards.
Additionally, the new update will be reimplementing The Restoration's ranking system. When players participate in The Ishgardian Restoration, they receive a number of Skybuilders' Scrips and skyward points in whatever job correlates to the item they're turning in. The ranking system tracks skyward points and allows the top 100 players to compare their Restoration contributions to that of other players' in their World. Rankings will be viewable on the FFXIV Lodestone and will update daily.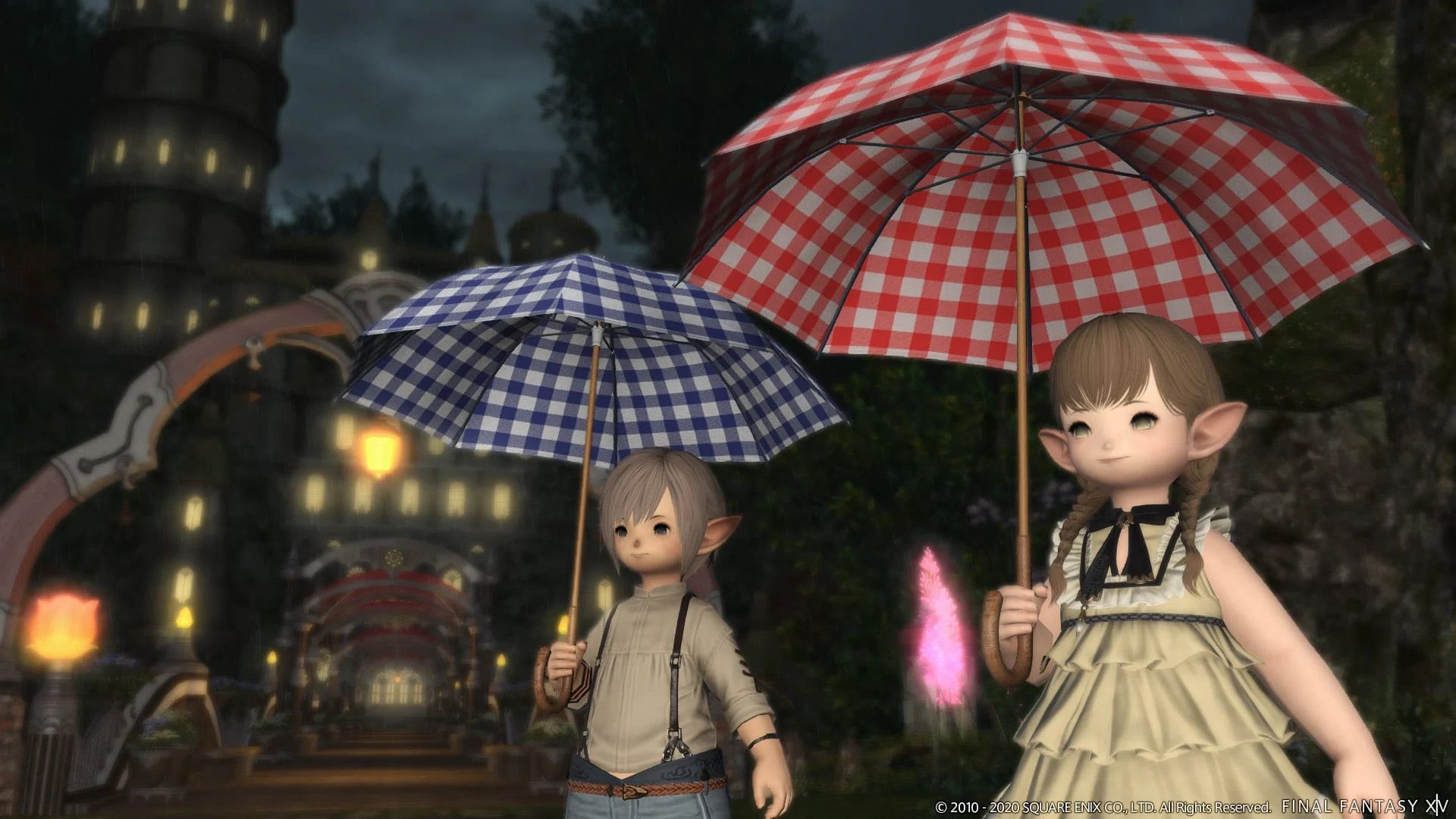 Furthermore, FFXIV will be rewarding the top 12 and top 100 players in any category with a special achievement and title: those ranked 1 to 12 will receive the title "Saint of the Firmament", whereas players ranked 13 to 100 will receive the title "Beatus of the Firmament". These rewards will be delivered as consumable items to the player's inbox. The ranking period will run from Patch 5.31's launch on September 8th to September 17th at 11:00 p.m. (PDT).
While the titles remain the same as those from Phase 1 of The Ishgardian Restoration, the achievements are distinct, and are defined as "Phase I" and "Phase II" depending on when they're earned. Patch 5.31 will also be introducing new Ishgardian Restoration rewards, which include a new outfit set and checkered parasols.
Patch 5.35 is set to be released towards the end of September and will implement additional housing wards to the in-game districts. Each of the four districts currently in-game will receive six wards each, for a total of 24 new wards. Players without houses who are eager to purchase one should start counting their gil!
Source: Read Full Article