Fate/Grand Order was the most talked about game on Twitter last year, according to the platform's latest insights on gaming.
It's 2020, so that means it's time for Twitter to look back on 2019 and compile a whole bunch of data for us. Roughly 1.2 billion tweets were made about gaming last year, which is up 20% from the year before. Clearly, gaming is a topic that folks really want to discuss online, and the games that they discuss are a great way to see where the industry as a whole is moving.
The most talked-about game of 2019 was actually a mobile title called Fate/Grand Order. If you've never even heard of it, it's a mobile game that was released in Japan in 2015 and came to North America in 2017. It's based on the Fate/Stay Night franchise where the player calls upon "Servants" who are stylized versions of fictional, historical, and mythological figures, such as King Arthur or Jack the Ripper.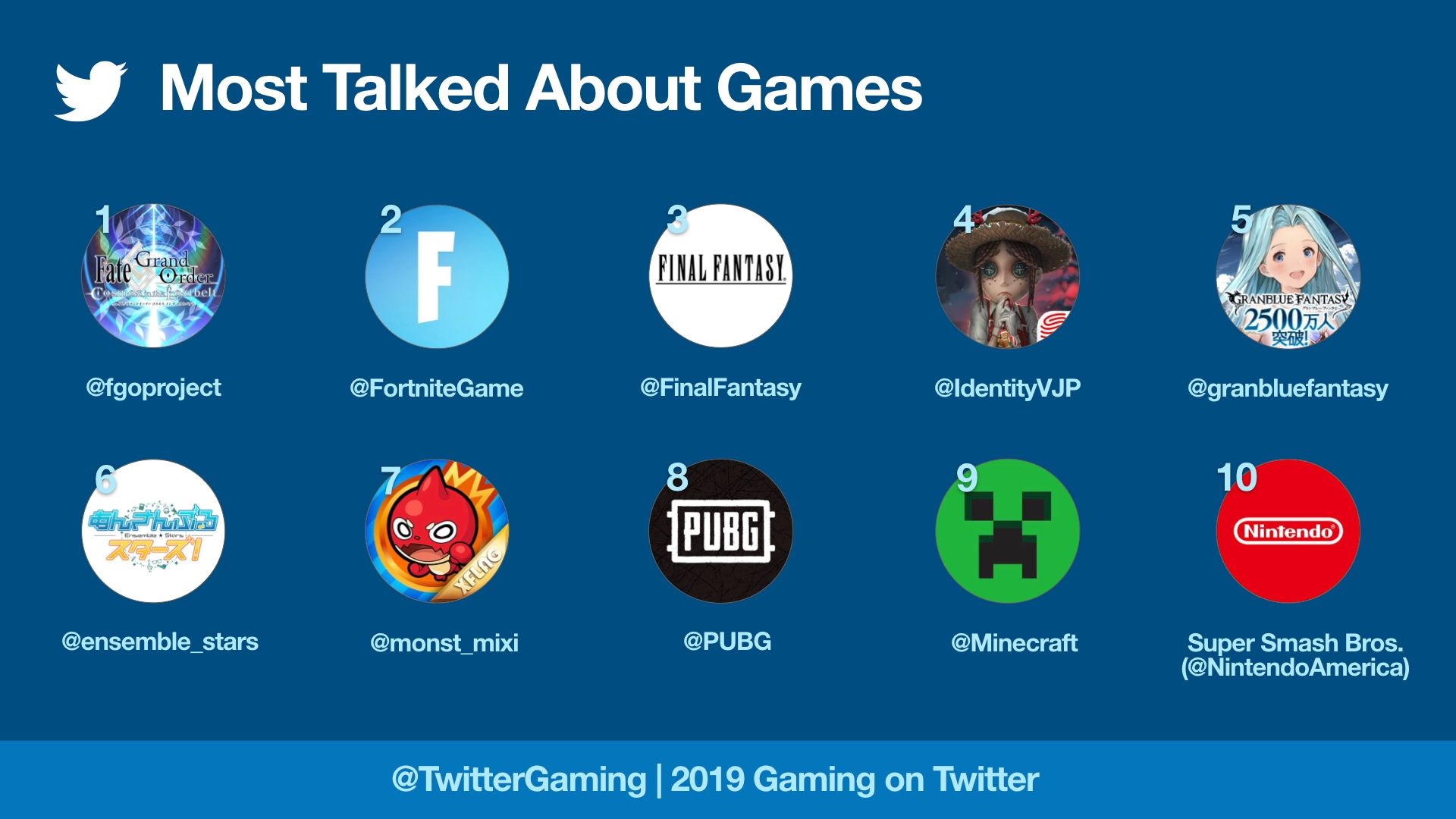 Fate/Grand Order is far more popular in Japan and Asia than it is in the West, but it's still a very big deal overall, having grossed over $3 billion worldwide.
Runner up is no surprise: Fortnite. The most popular game on Twitch, Fortnite has been the dominant force in streaming and eSports throughout all of 2019. Final Fantasy came in third (which we assume spans the entire franchise and not any specific game), while a quartet of mobile titles makes up ranks four through seven. PUBG, Minecraft, and Super Smash Bros. make up the bottom three games.
Twitter didn't just stop at what games people talked about: they also broke it down by country. By far the most talkative gamer culture is Japan, which has a curious habit of discussing mobile games more than any other country and really skews the data (which you can read more about in Twitter's October gaming update). Japan is the reason why all these mobile titles appear in the top 10 and why Fate/Grand Order is the number one talked about game on Twitter.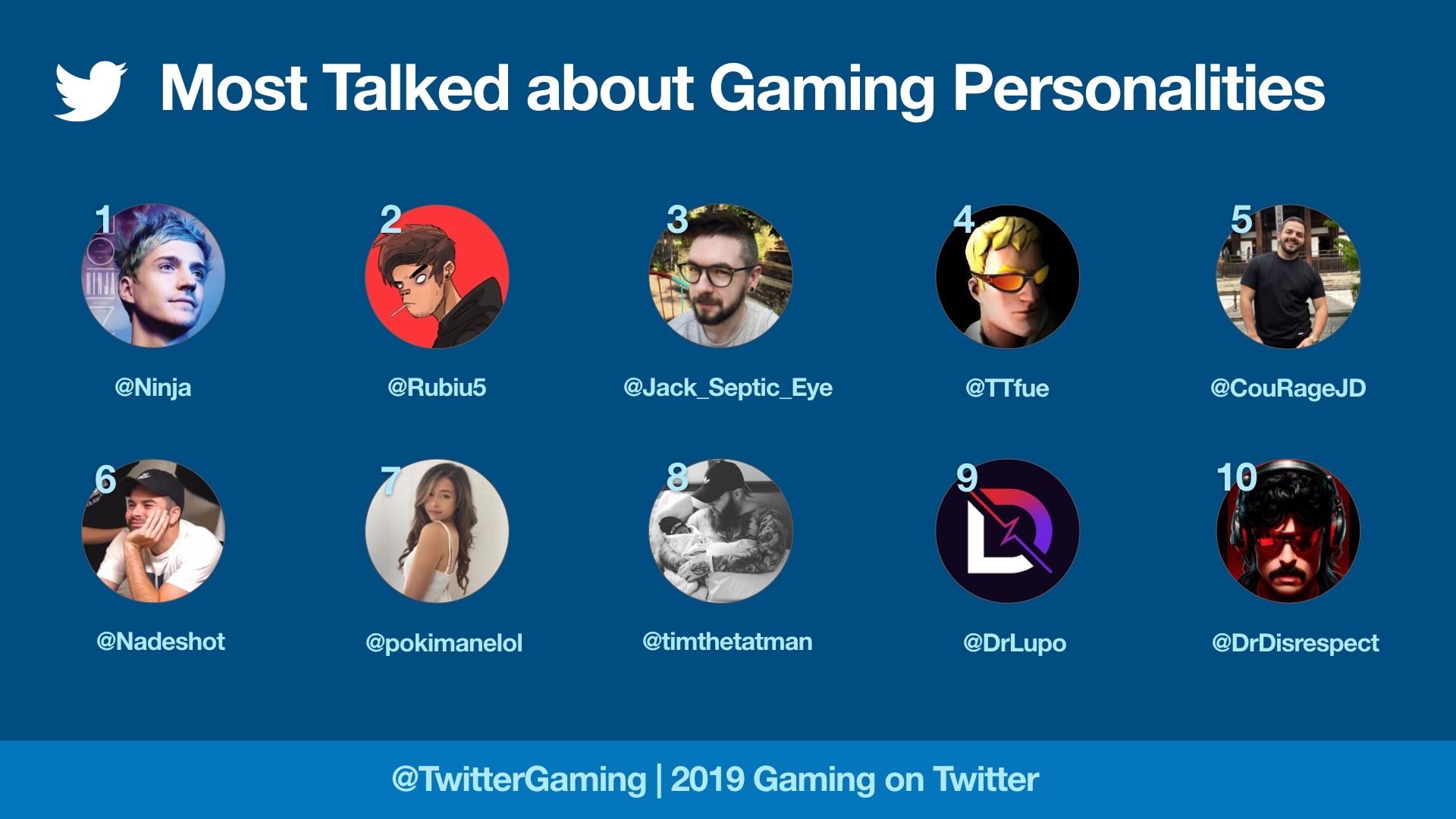 A couple of other categories of note: the most talked-about eSports team was FaZe Clan, the most talked-about gaming event is still E3, and the most talked-about "gaming personality" is Ninja, to nobody's surprise.
Take a look over on Twitter's Insights page to see the full list.
Source: Read Full Article