Farming Simulator 2022 strives to give you a true-to-life farming simulation experience. While it can be overwhelming for newcomers, veterans who have plowed enough fields and know every way to raise livestock need to pick up some of these mods the Farming Simulator community has created.
You'll enjoy some sweet government subsidies while seeing how well you score on the environmental scale.Some mods are pure fun, while others add new features that enhance and expand the farming experience.
10/10

Government Subsidy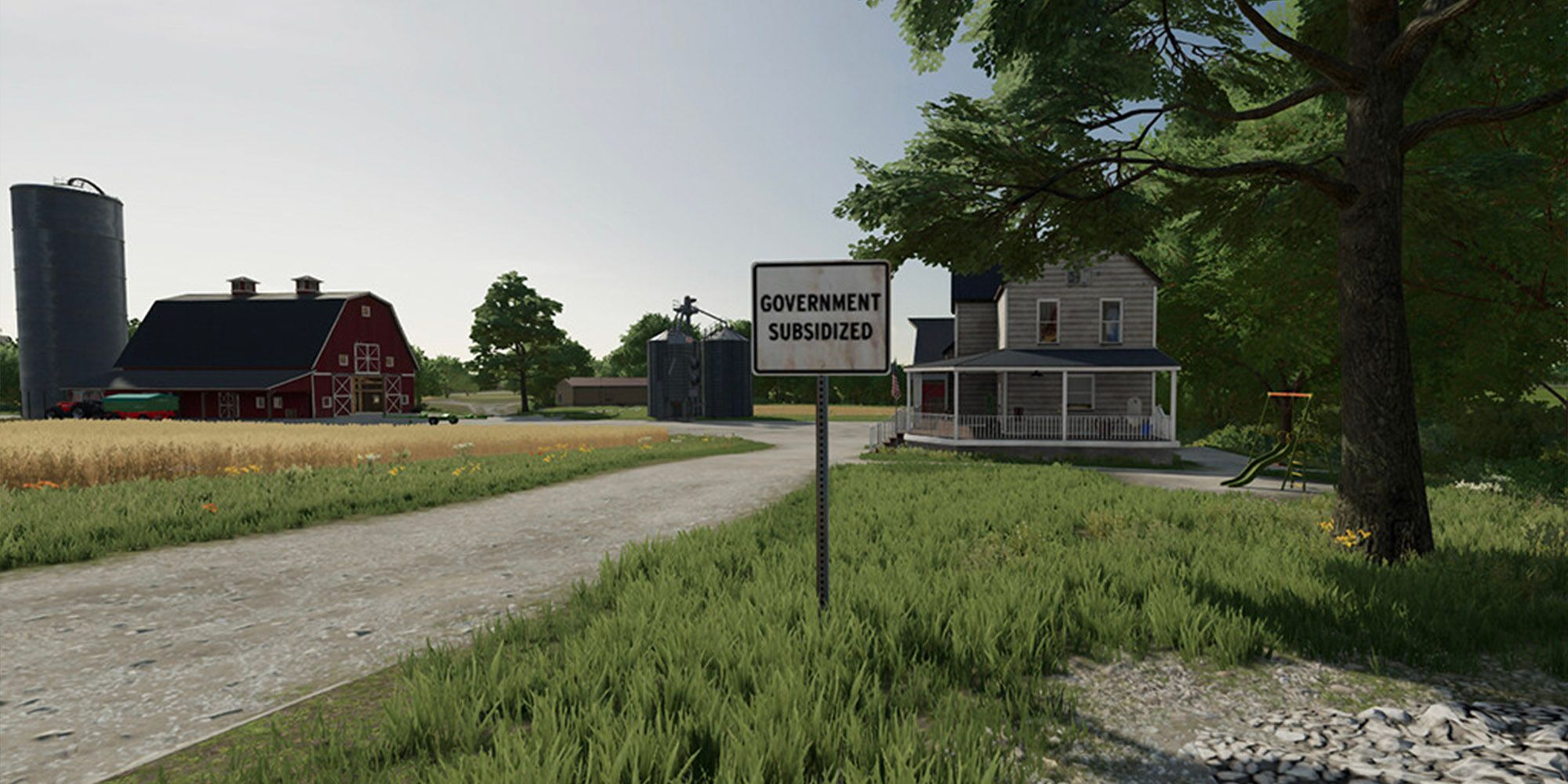 | | |
| --- | --- |
| Available On | PC – Mac – PS4 – PS5 – XB1 – XBS |
The Government Subsidy mod does just what you would expect it to do — buy these signs from the Generators section and you'll start raking in the millions in no time. If the business side of running a farm is taking a toll on you, this mod can get you going. Once you place the signs around your plots, you'll only really need to worry about how you want your farm to look.
The mod offers two types of subsidies: Government and Municipality. The first gives you a lot of money, and the second keeps it realistic.
9/10

Game Saver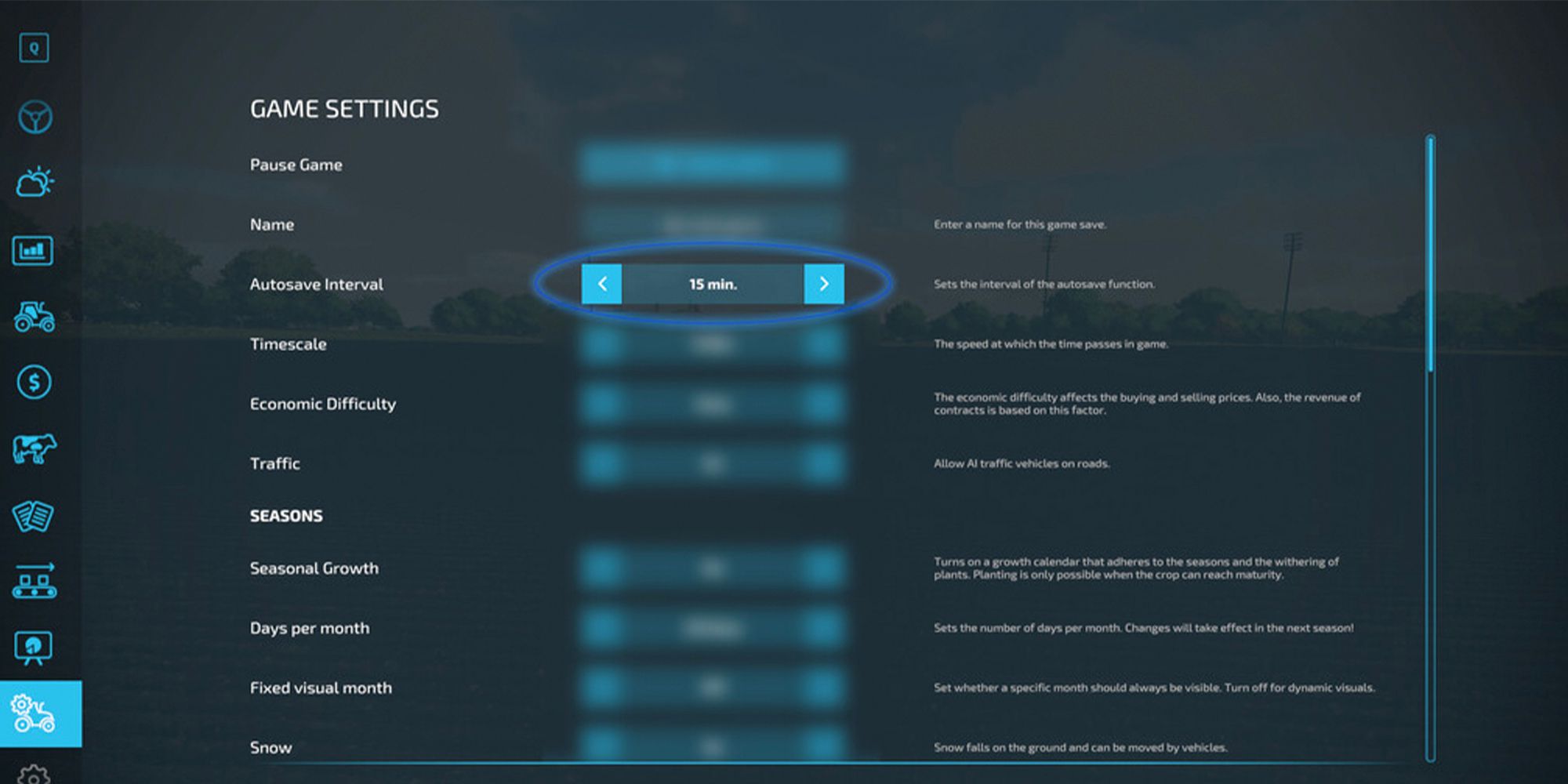 An autosave function is one of the most sought-after features in Farming Simulator 2022. Nothing is as frustrating as spending hours in the game and forgetting to save once you log out. We're sure you've even put down a game because you've made this mistake at least once.
Oddly enough, GIANTS didn't think it was worth adding to the game, but fortunately, the modders behind Game Saver have done a great job of adding it. You can set a preferred interval between autosaves from the Game Settings menu, but unfortunately, the mod is only available for PC and Mac.
8/10

Third Person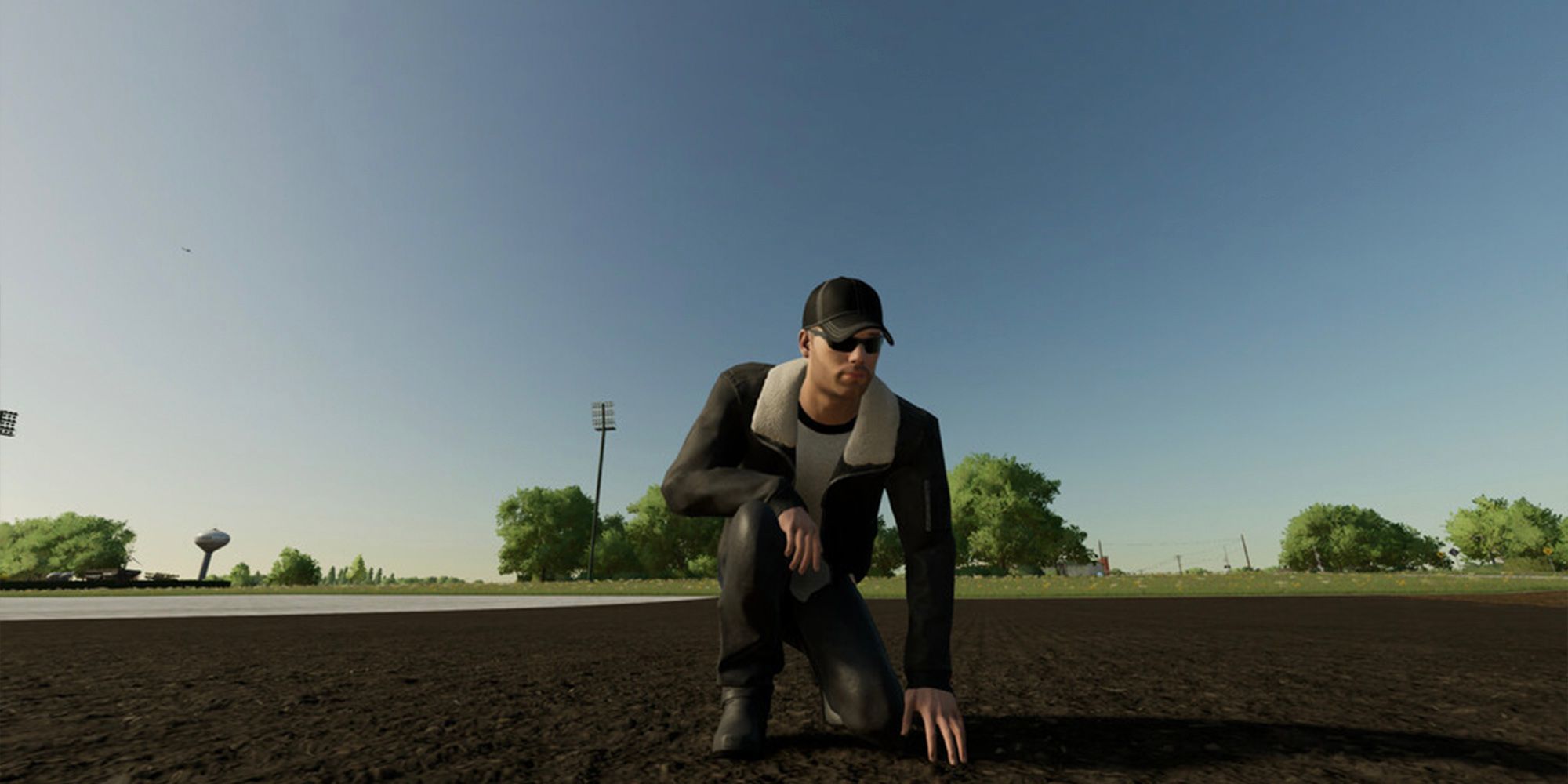 This mod allows you to make the third-person perspective your standard camera angle. You can also zoom in and out, something we're sure you'll fall in love with.
The third-person perspective isn't that important for the realism it adds, but it is one of the best mods. Unfortunately, it's another that's only available to PC and Mac users, so console fans will have to pass on the chance to check out their farmer from any angle.
7/10

Precision Farming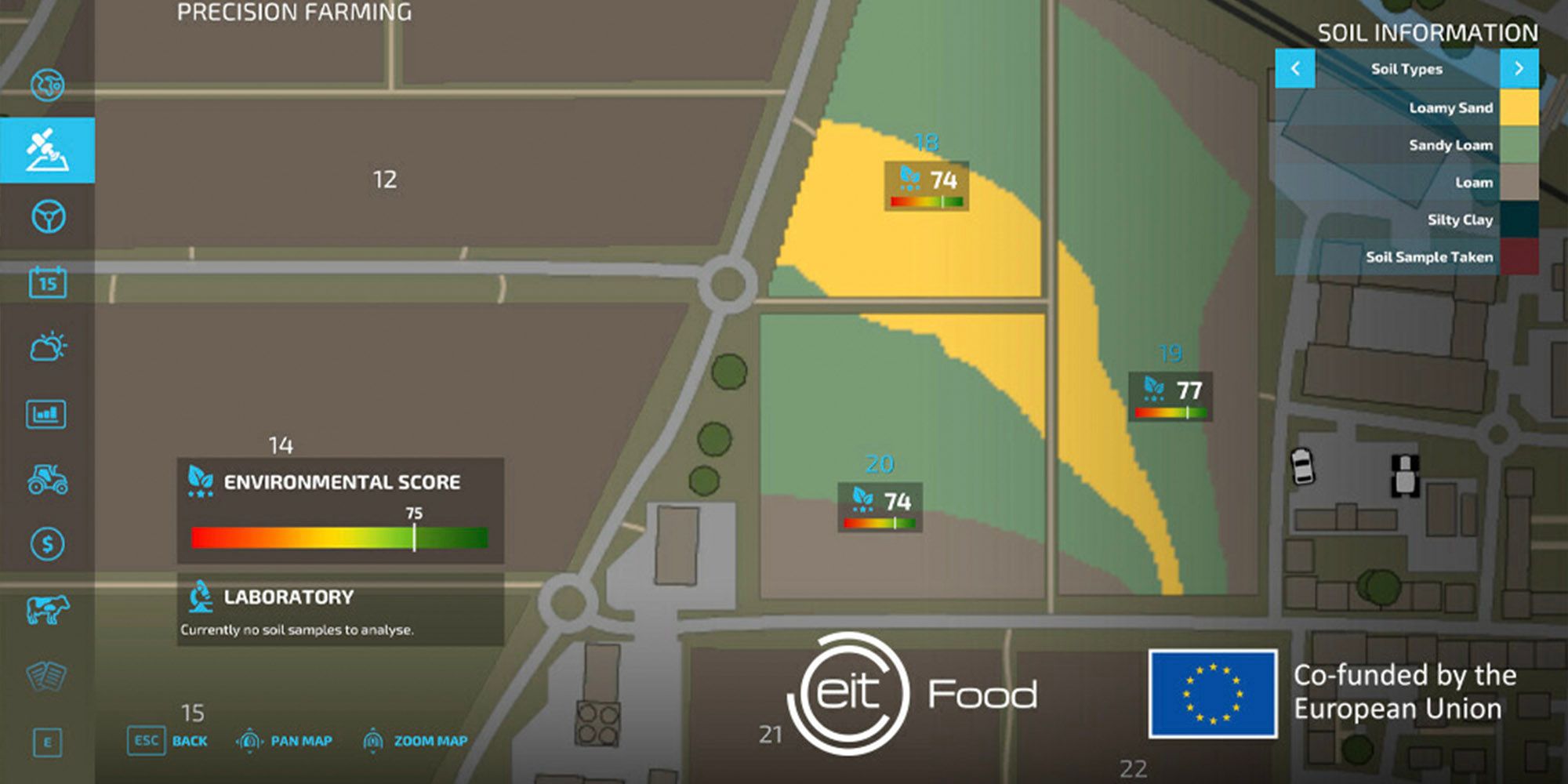 | | |
| --- | --- |
| Available On | PC – Mac – PS4 – PS5 – XB1 – XBS |
This next one isn't a mod per se, but a free DLC, but we felt we needed to include it in the list as it gives the game a whole new level of realism.
If you thought Farming Simulator 2022 couldn't get more realistic, this mod adds four different soil types, allows you to monitor your soil composition, and gives your farm an environmental score. The mod was co-funded by the European Union and John Deere as part of a drive to emphasize the importance of sustainable tech in agriculture.
6/10

Whistle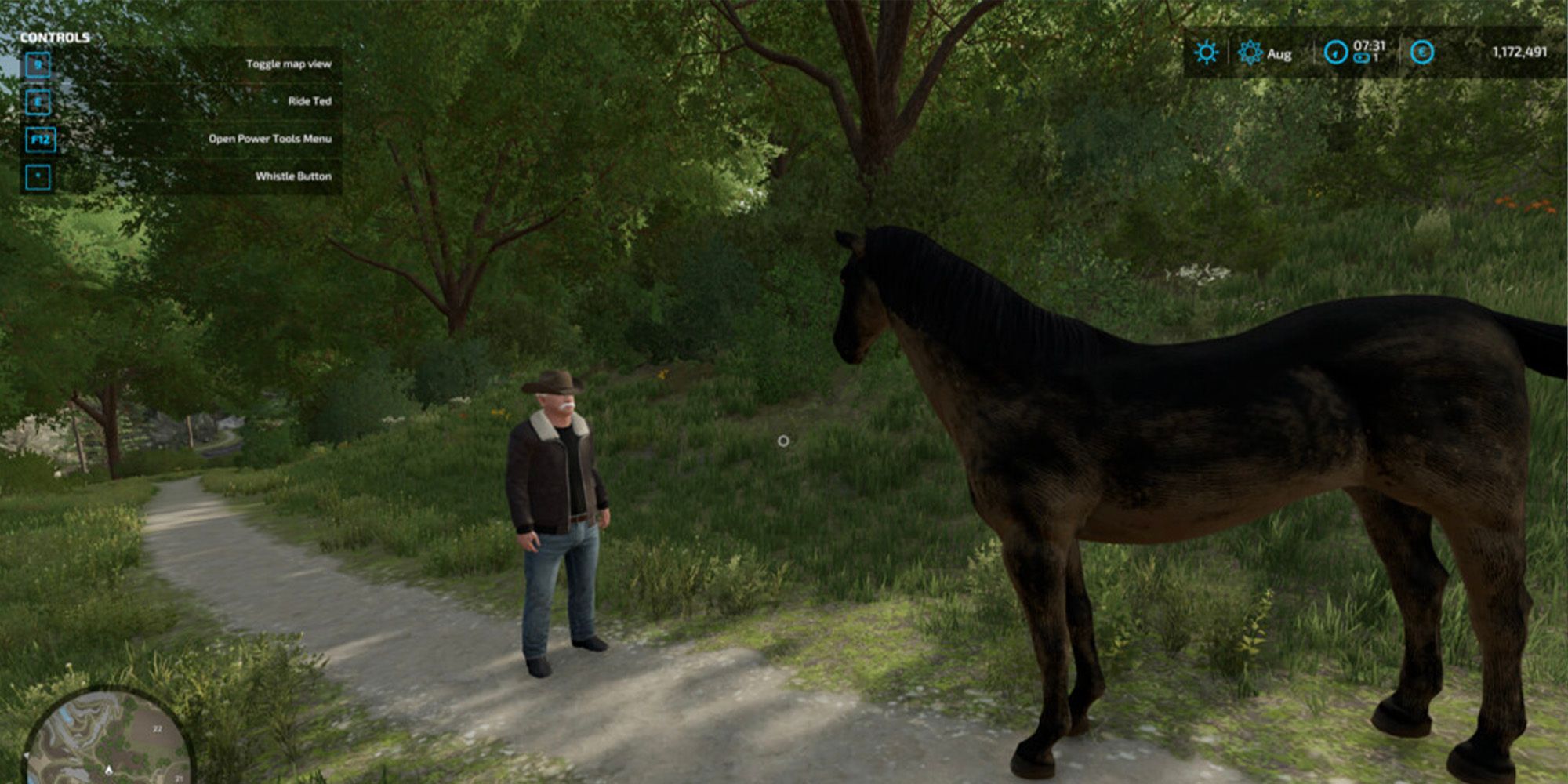 The Whistle mod is no doubt one of the more fun mods to add to your load list, and for no other reason than you can have a whistling farmer. It adds that extra layer of realism to the game and allows you to enjoy that country life a little more.
There's nothing else to the mod other than the whistling, but that's surely enough, right? Why wouldn't you want your farmer to whistle as they work?
5/10

No Man's Land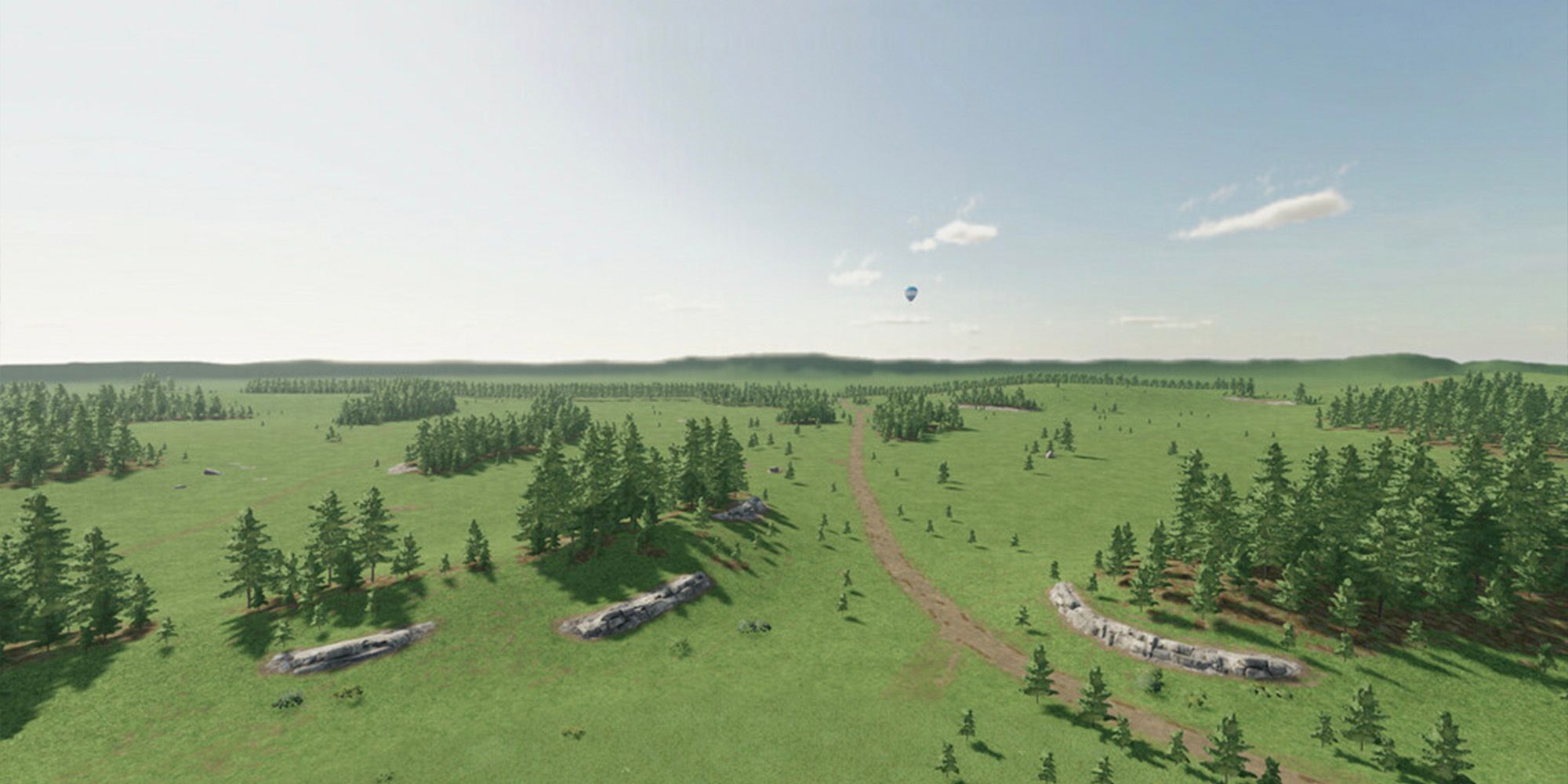 | | |
| --- | --- |
| Available On | PC – Mac – PS4 -PS5 – XB1 – XBS |
Another fan favorite, No Man's Land, is the most challenging map you can download from Nexus, the Steam workshops, or the Farming Simulator Mod page.
There is no one for miles — you have all that land to yourself, allowing you to build your farm from scratch. No one will bother you while you're finishing your creation, but conversely, there's no one to help with the crops. This is a real challenge for expert farmers.
4/10

Disable Vehicle Camera Collision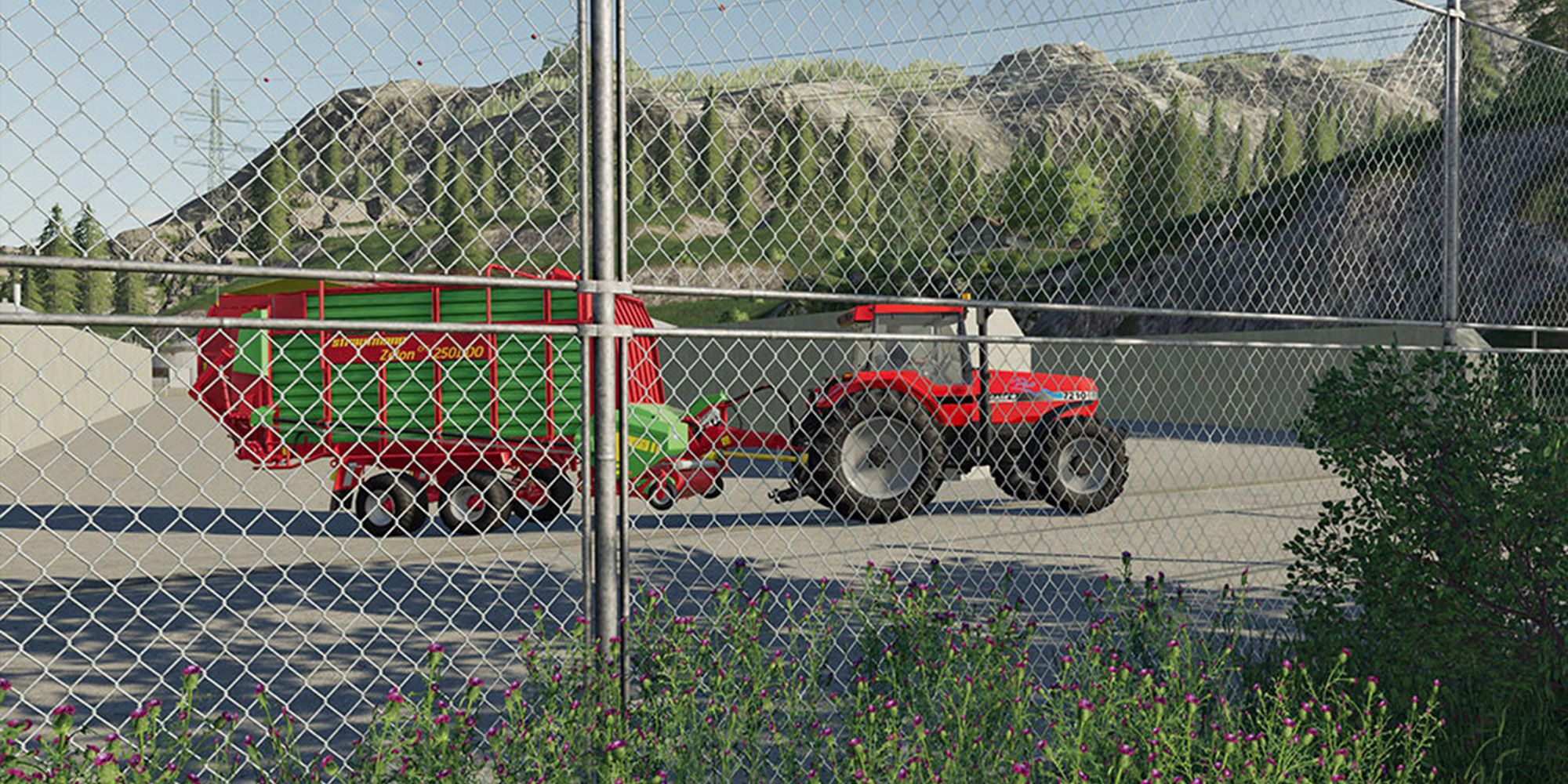 The Disable Vehicle Camera Collision mod is one we highly recommend you download and one of the most popular mods in the Farming Simulator 2022 community.
You'll gain a new field of control over your camera inside vehicles, and it also guarantees your camera angle doesn't block anything in your view. Plus, you'll get some sweet snapshots of your vehicle.
3/10

Additional Field Info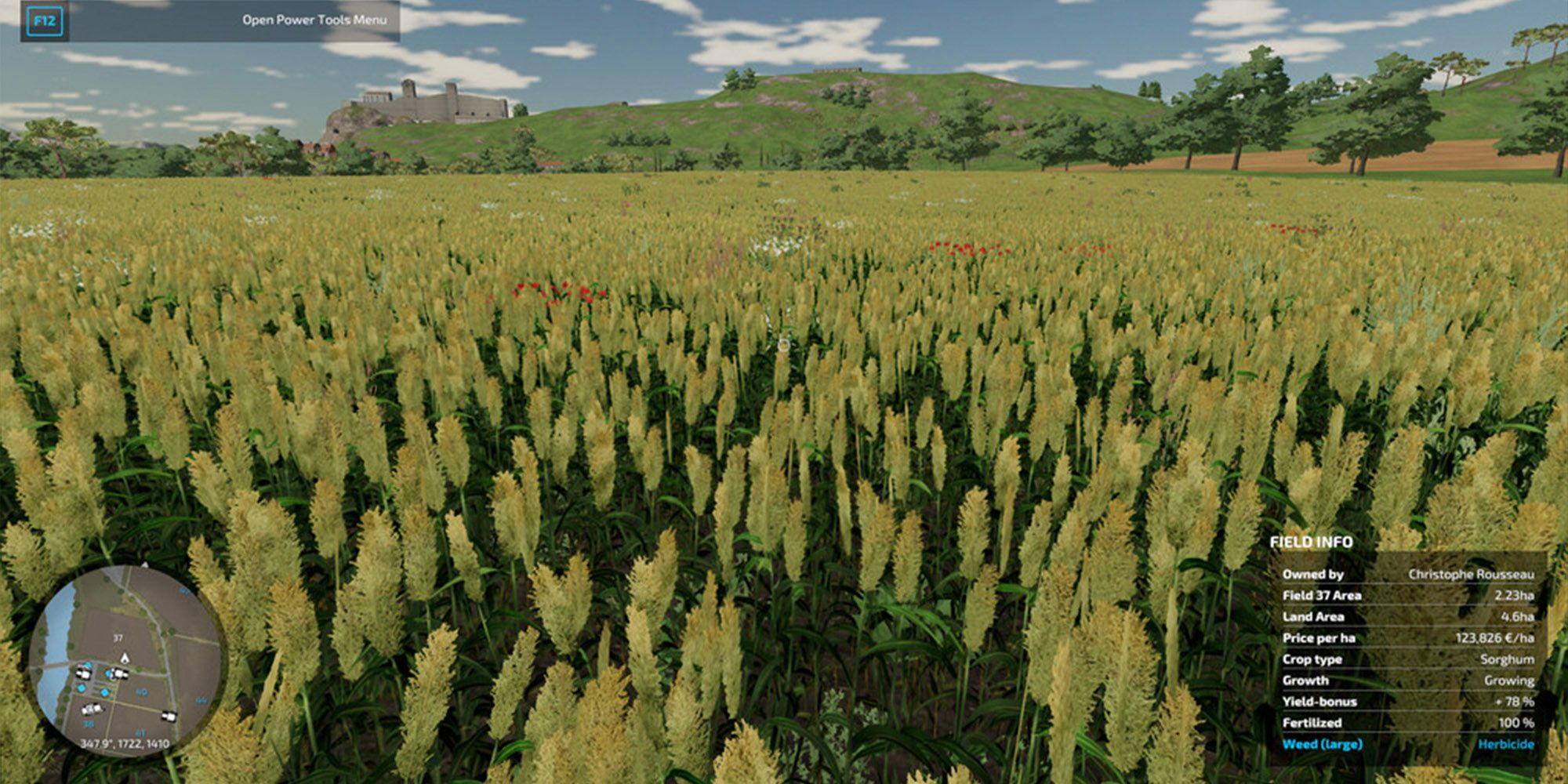 Time is money, and navigating several menus every time you need to check the status of your fields can be a pain. But worry not, the modding community has the answer to all your problems: Additional Field Info.
With this mod, you will finally be able to visualize all the information you need on your HUD. The best part is that all you'll need to do to see what state your fields are in is walk through them.
2/10

Fuel Level Warning Sound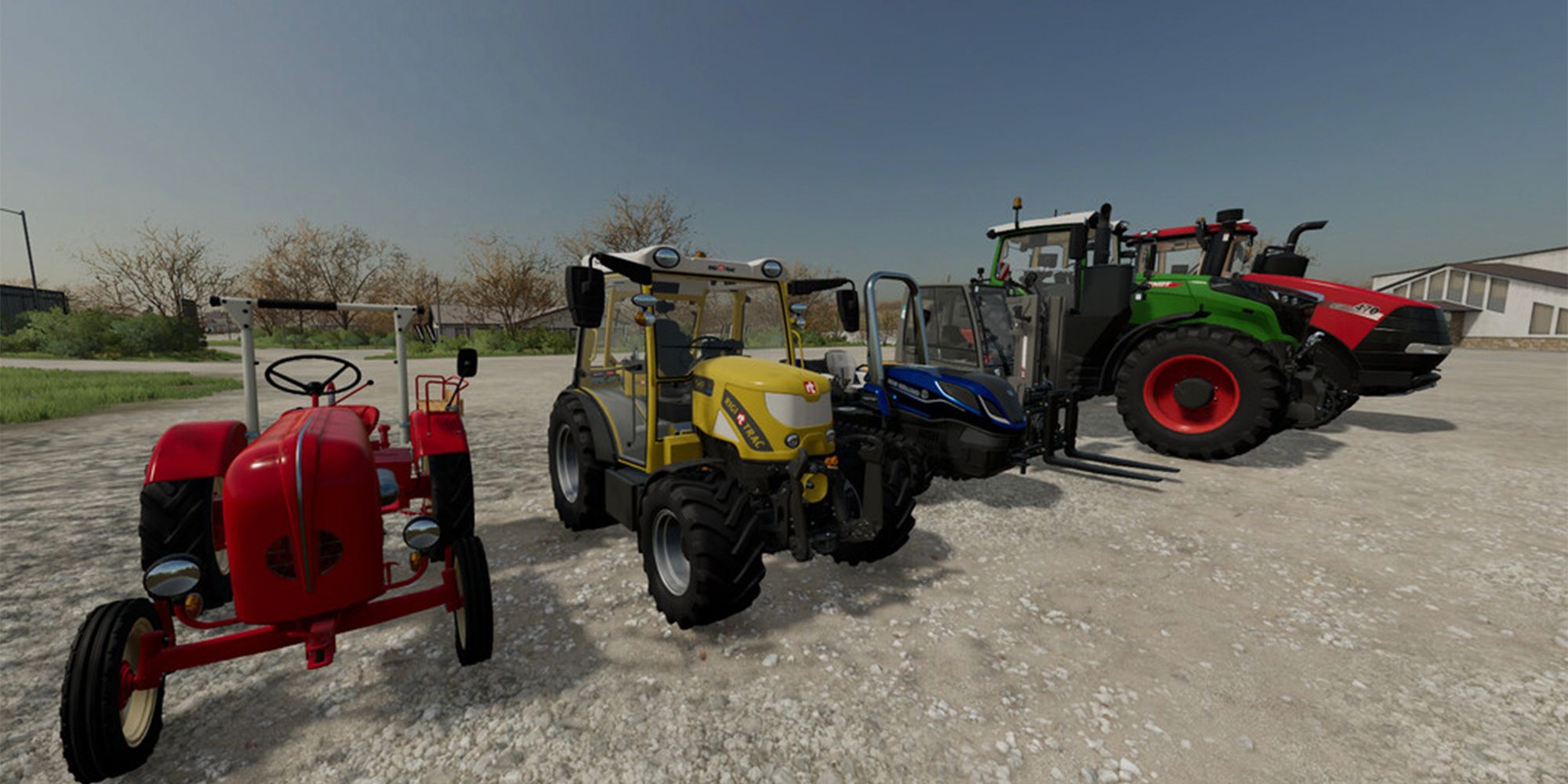 Nothing is quite as distracting as a pleasant stroll in your tractor. However, it's easy to forget your diesel levels while daydreaming about the next big harvest. We've all done it.
The Fuel Level Warning Sound is a loud and annoying alarm that will go off whenever your fuel drops below the 20 percent mark. However, you'll learn to love it once you realize its usefulness.
1/10

Follow Me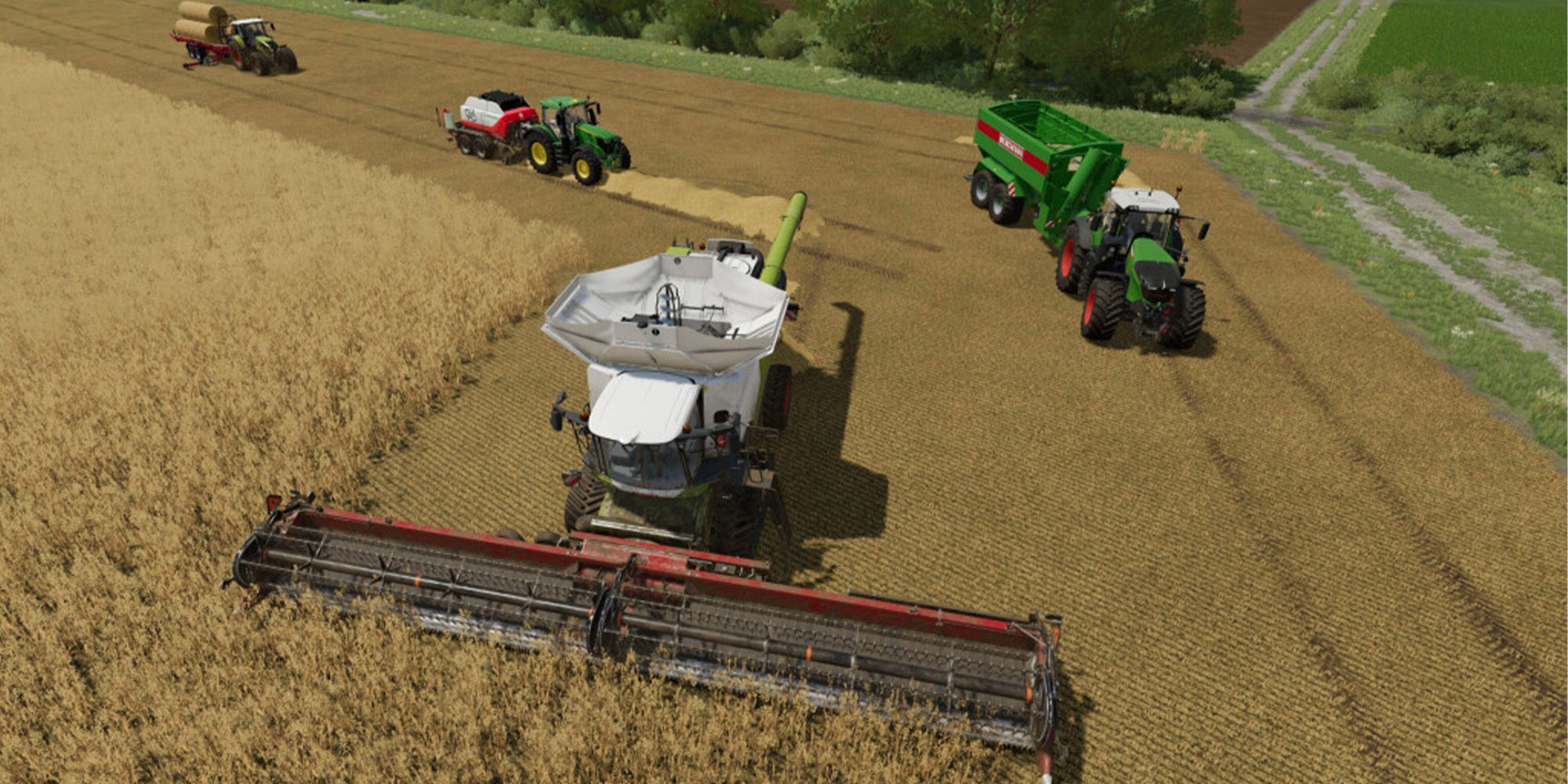 The Follow Me mod allows you to order your workers to follow you — and not in any random order, with the workers flocking to you from every angle. Instead, you can control the distance and speed of every vehicle behind you, making your harvest season memorable.
Follow Me is only available on PC or Mac, as with other mods on this list. All you console users need to make online friends if you want an adequately sowed field.
Source: Read Full Article