Far Cry 6's strange world of crossovers continues tomorrow with a brand new Stranger Things mission called The Vanishing where the lovable pup Chorizo… vanishes. It's in the name. You have to find them, but it isn't any old disappearance – it seems to have something to do with Stranger Things' demogorgon.
Maybe Chorizo is in the Upside Down or maybe the demogorgon just wants a friend. Whatever the case, this lost and found rescue mission ties into Stranger Things somehow, and we'll find out specifically tomorrow. This new mission also kick-starts Far Cry 6's free weekend so if you want to give it a try, you can dive in and see if the game is for you.
The free weekend runs from March 24 to 27 while the game itself is half-price. If you're a fan, you can pick it up at a huge discount, while the season pass is also reduced with a 35 percent discount. But The Vanishing is a free experience, so anyone can boot up the game and get stuck into this whodunit mystery. Or rather, whatdunit.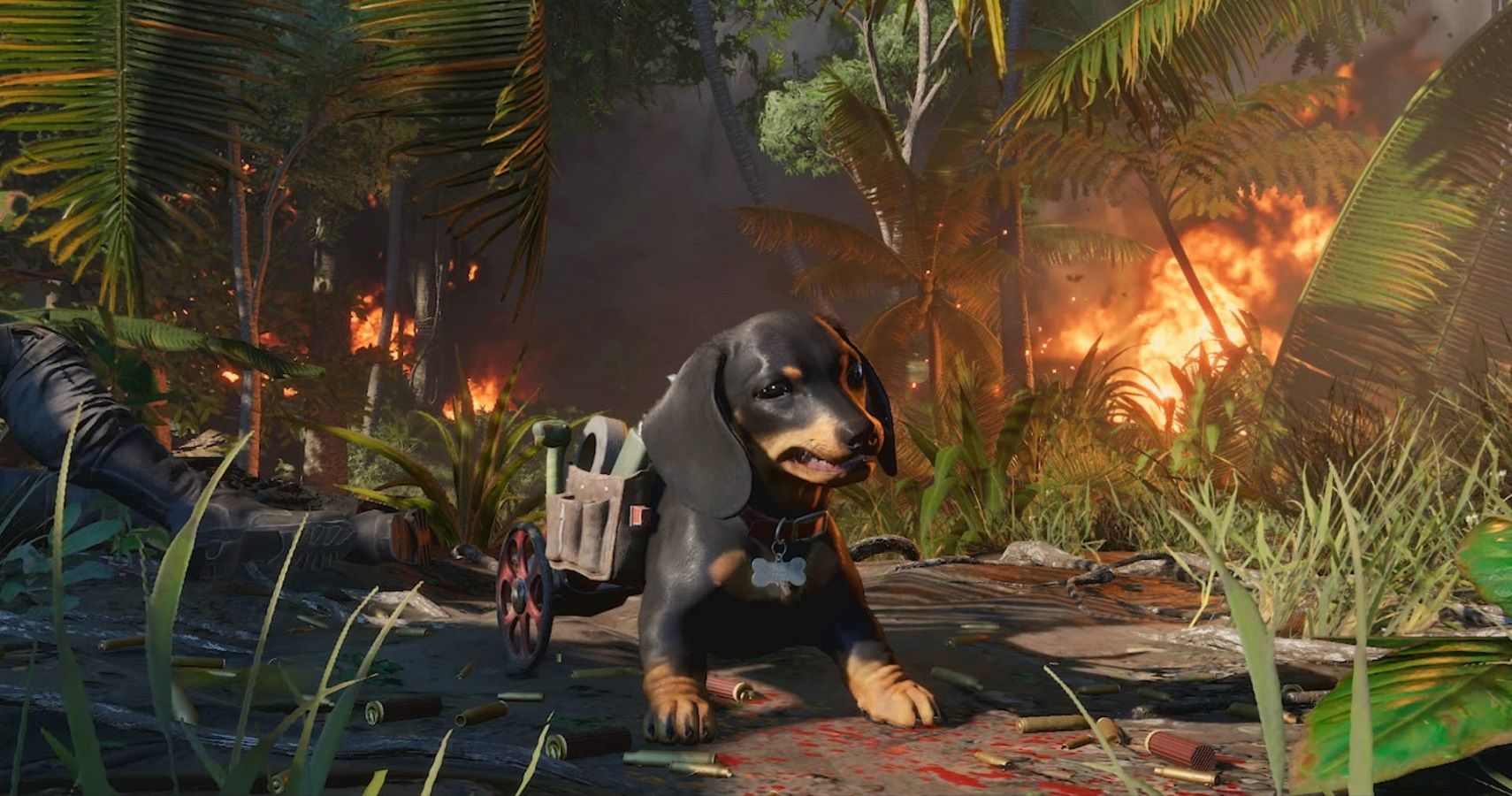 Stranger Things' penultimate season releases in May, so this crossover is likely only the beginning of Netflix's marketing campaign – maybe we'll see the gang crop up in The Division 2. Maybe they'll butt heads with the Templars in Assassin's Creed. Maybe not. But for now, we have a little mission to find our favourite pup who seems to have gotten involved with a demogorgon. Classic Chorizo.
It's also not the only Stranger Things crossover this month. Magic The Gathering reprinted in-universe cards for Cecily and Eleven, two "mage" characters who joined the Streets of New Capenna set boosters. From Magic The Gathering to Far Cry – who can predict where they'll crop up next? It's anyone's guess.
But if you're itching for something more Far Cry, then there's always the Great British Bake Off crossover. It's not exactly official, but Paul Hollywood doling out some anarchist justice is a sight for sore eyes.
Source: Read Full Article