The release of Nier Replicant ver. 1.22474487139… is right around the corner, and people are sharing fanart in excitement. Reddit user Flames_soul recently posted a Nier-themed playing card set, and it's pretty amazing.
Nier Replicant was first released in 2010, but there is no shortage of amazing fanart. Every character has a unique design that inspired artists from around the world to create their own art. With the game's popularity, a 2017 sequel was released, titled Nier: Automata. Both games are still very popular, and the new Nier Replicant releasing this month is an updated version of the original.
These custom-designed playing cards are epic, to say the least. Rather than using an existing deck of cards and painting over them, Flames_soul customized every detail from scratch. The process took about 200 hours, but it was well worth it. The amount of detail put into these cards is incredible. At first glance, they seem like an official Nier product. Whether you are a Nier fan or not, there is no denying that these are special. The cards feature characters from Nier: Automata as well as Nier Replicant, making these perfect for your Nier collection.
Over the past year, Flames_soul has worked on these cards. In the past, they have also created Persona 5 cards that gained popularity within the game's subreddit. Flames_soul has also expressed interest in making Bloodborne cards, which will definitely look amazing if they follow through with this idea.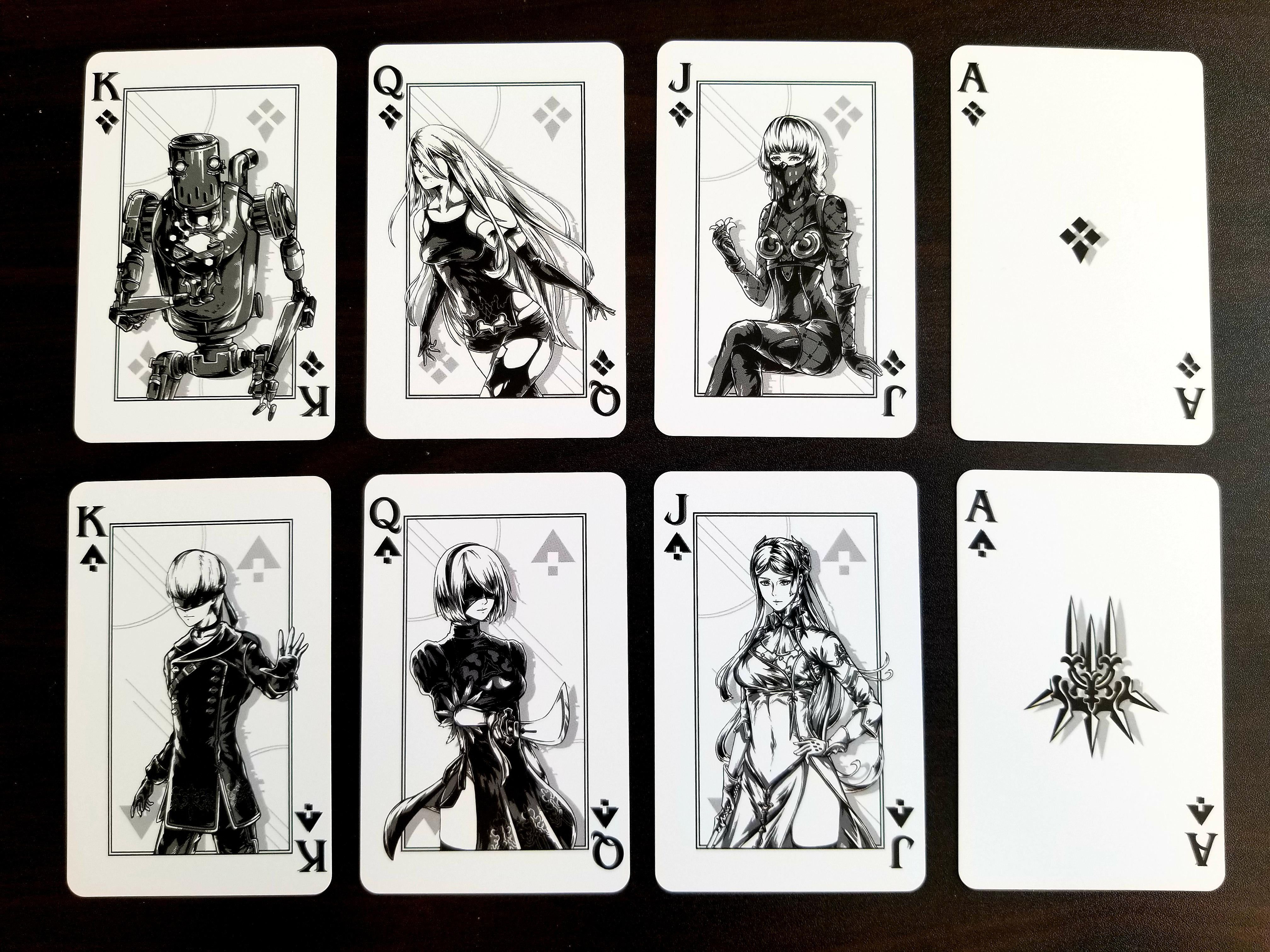 These cards are sold on Etsy, however, after being posted on Reddit, they are temporarily out of stock. Reddit users flooded the comments after the deck was posted, and many went straight to the shop to buy it. If you are interested in buying a deck when available, be sure to check out Flamessoul Etsy shop, where they are only $20. This may not seem like a lot for a deck that took hundreds of hours to create, but Flames_soul expressed how they are comfortable with the price because it makes their art more accessible. The cards should be restocking in about two weeks, so check back soon!
Remember, the new Nier Replicant is set to come out on April 23. We are excited to play it, so make sure to check out TheGamer reviews and guides after its release!
Source: Read Full Article